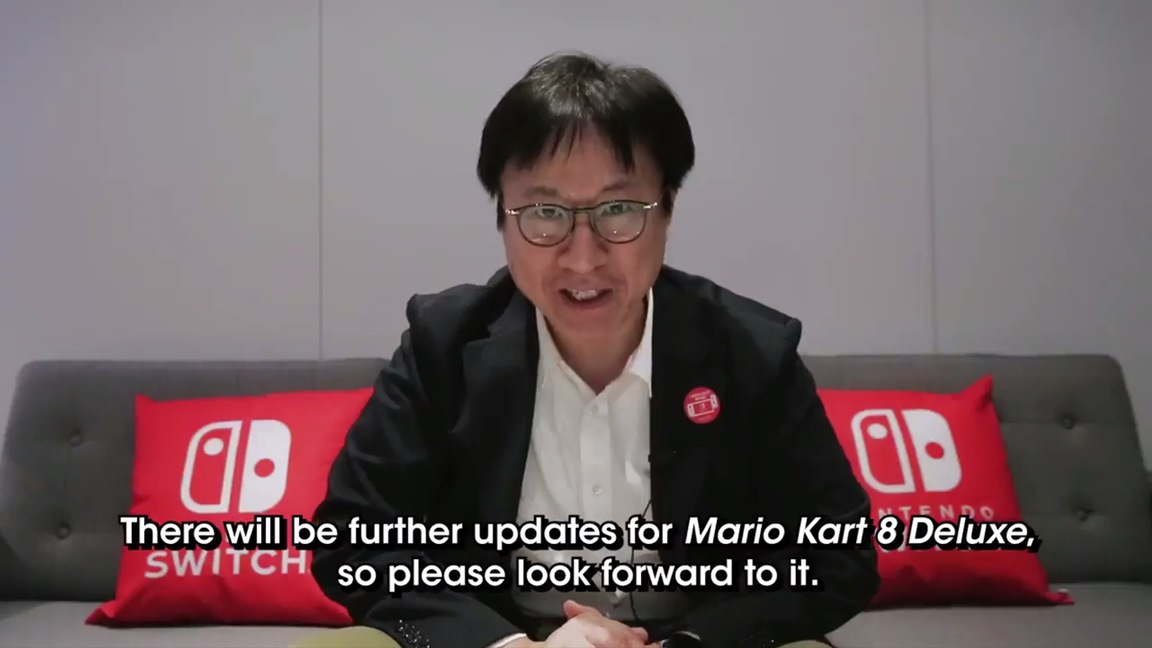 Nintendo posted a new video with Shinya Takahashi in which he discusses a few different Switch games, including Smash Bros. Ultimate. You can watch it below.
Mr. Takahashi answered a few questions on some of his favorite #NintendoSwitch titles, including The Legend of #Zelda: Breath of the Wild, and #Splatoon2! pic.twitter.com/UsKJKHNfLT

— Nintendo of America (@NintendoAmerica) July 12, 2018
The big takeaway here is that Takahashi mentions "further updates for Mario Kart 8 Deluxe". That was after he talked about the new Nintendo Labo integration. Could those future updates simply be more tie-ins for Labo or something else?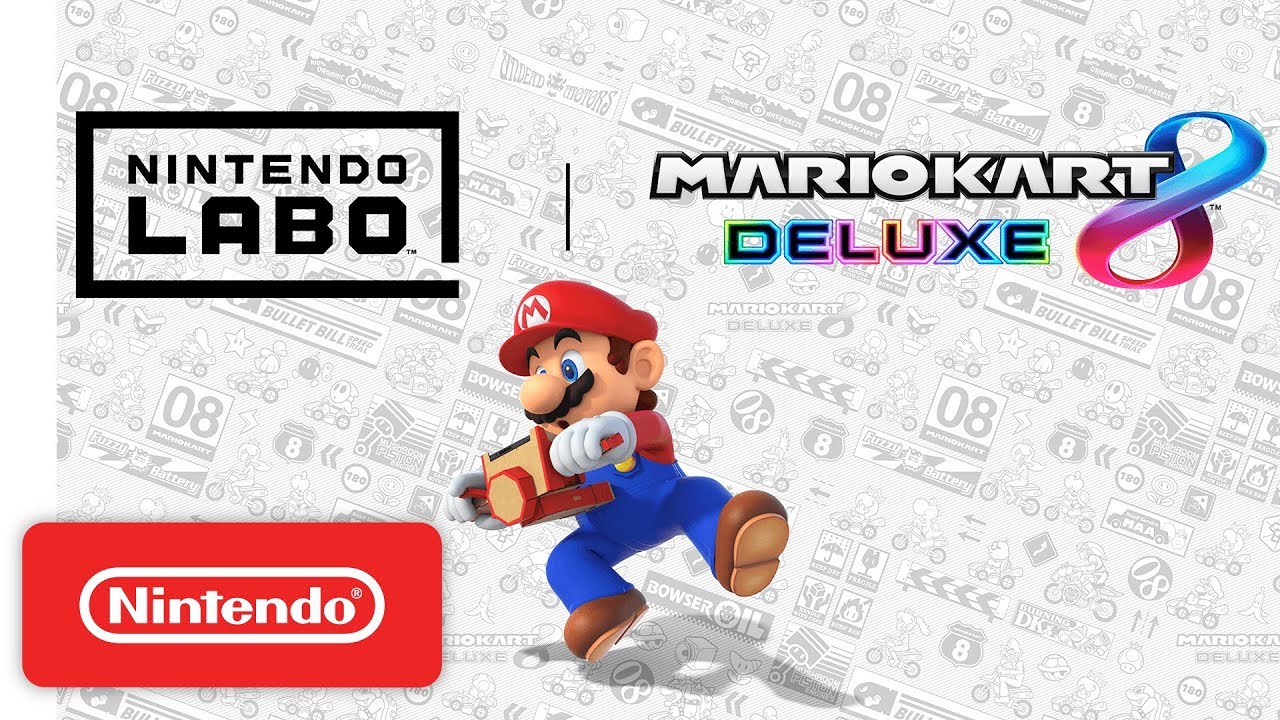 Over a year after its release, Mario Kart 8 Deluxe has been updated. Nintendo has added some special functionality to the game. Once you've installed the latest patch, it'll be compatible with Nintendo Labo.
The compatibility specifically extends to the Toy-Con Motorbike. This is included with the Nintendo Labo Variety Kit.
Here's a new trailer: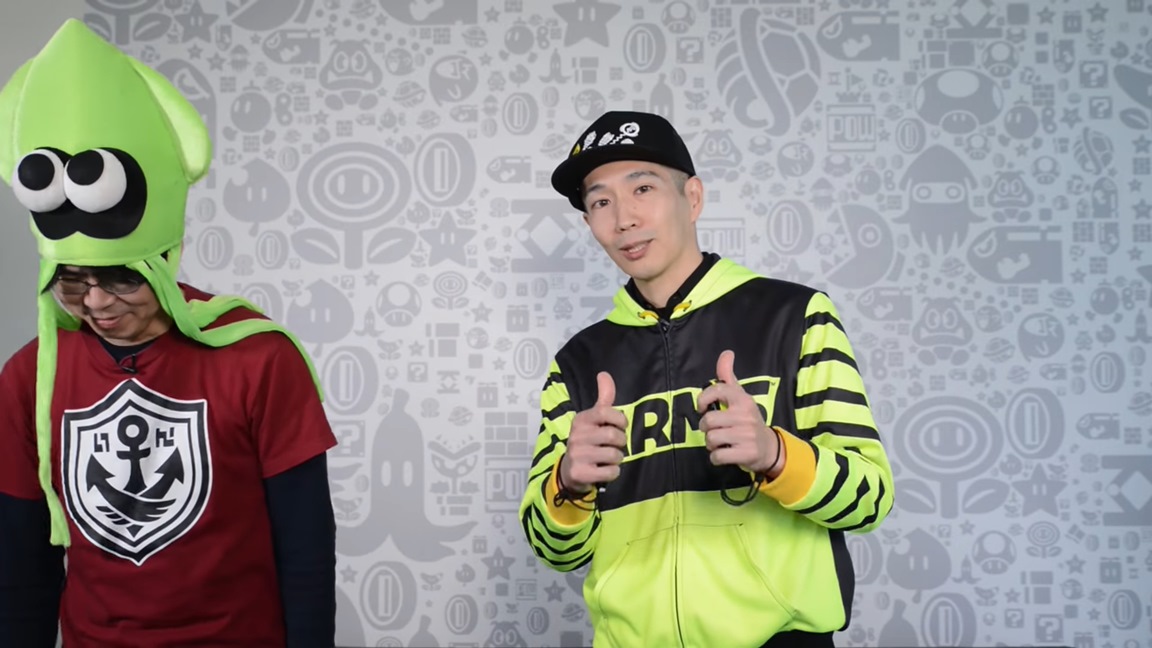 Nintendo recently had developers Hisashi Nogami and Kosuke Yabuki go head-to-head in Mario Kart 8 Deluxe and ARMS. For the full competition and results, check out the video below.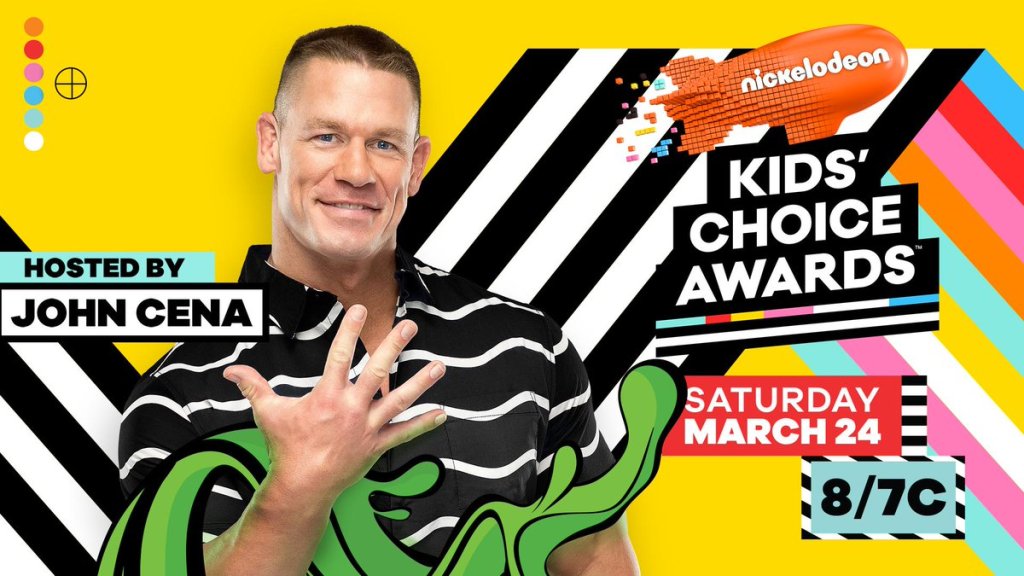 Super Mario Odyssey and Mario Kart 8 Deluxe have been nominated for Favorite Video Game for Nickelodeon's 2018 Kids' Choice Awards. The event, which will be hosted by John Cena, takes place March 24. Voting for the video game category begins March 19.
See the full list of nominees for Favorite Video Game below:
Just Dance 2018
Lego Marvel Super Heroes 2
Mario Kart 8 Deluxe
Minecraft: Java Edition
Star Wars Battlefront II
Super Mario Odyssey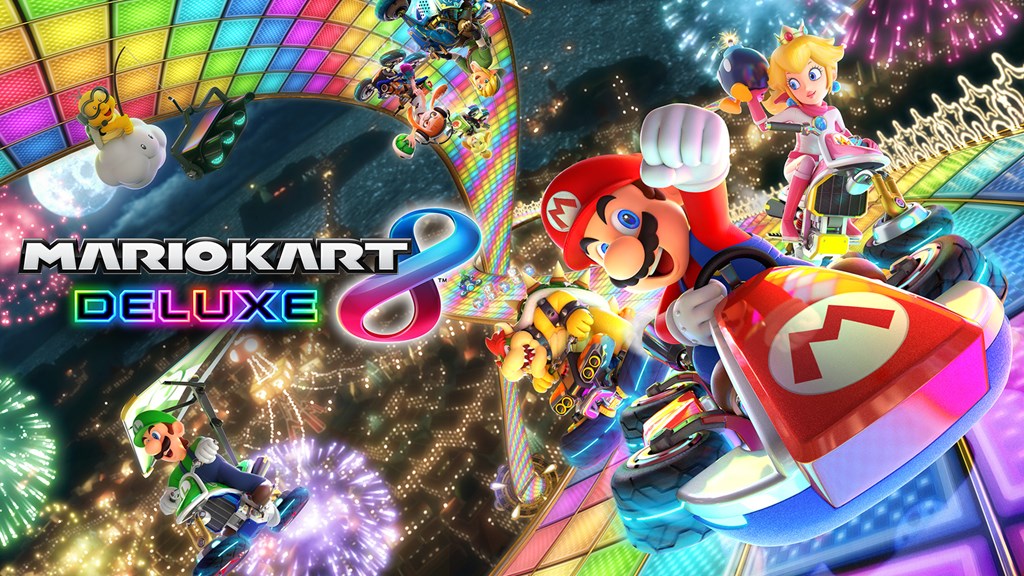 Nintendo has just released a new update for Mario Kart 8 Deluxe. If you've bought the game, you can download version 1.4.0.
Nintendo has added in support for Traditional Chinese, Simplified Chinese, and Korean. Additionally, Nintendo addressed one particular issue. Sometimes music won't be played after you reach the finish line and the race ends, but this has now been fixed.
Note that when you download the update, you won't be able to play with others in local play or LAN play who are still on version 1.2.1 or earlier.
The Switch itself received a major update today, but it wasn't the only thing on the console to be patched. Mario Kart 8 Deluxe has also been updated and is now at version 1.3.0.
Today's update enables video capture compatibility and makes other adjustments, such as Blue Shells no longer hitting the second place player when the first place player hasn't yet crossed the finish line. We've included the full patch notes below.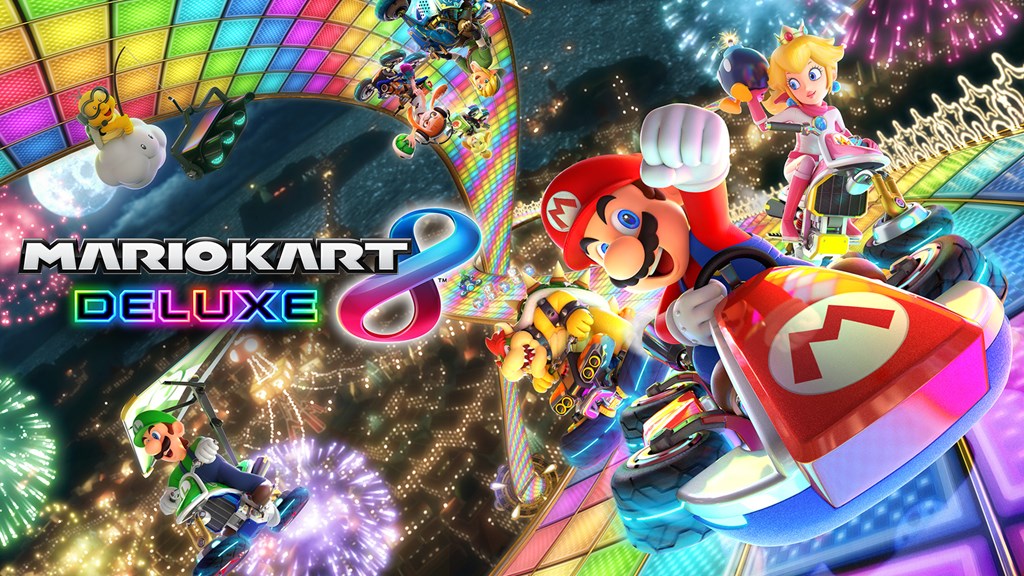 Nintendo has started distribution of another update for Mario Kart 8 Deluxe. Players with access to the game can download version 1.2.1.
Today's update specifically addresses one particular problem. The single patch note from Nintendo states, "Corrected an issue that prolonged the time to return to the lobby after races near the start and end times of online tournaments."
And that's it. Nothing too huge, but it's always good to see issues being addressed.
Thanks to Cameron for the tip.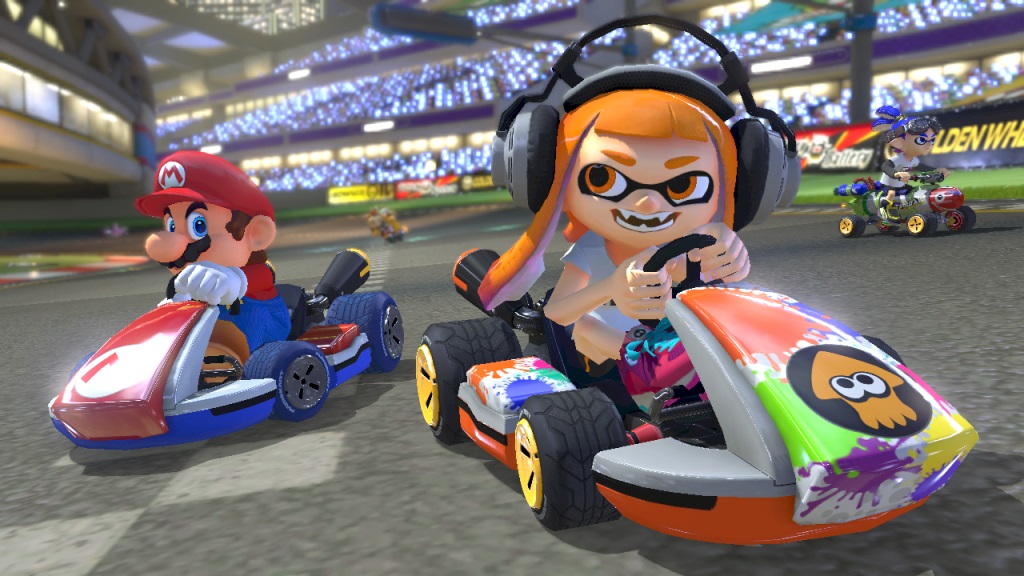 Update: Patch notes added below. Pikmin racing suit added for Pikmin-themed amiibo, several changes and improvements.
---
OriginalNintendo just started to distribute a new update for Mario Kart 8 Deluxe. If you have the game, version 1.2.0 is now available.
Nintendo has not yet published the patch notes for today's update. We'll add them in here when we have them.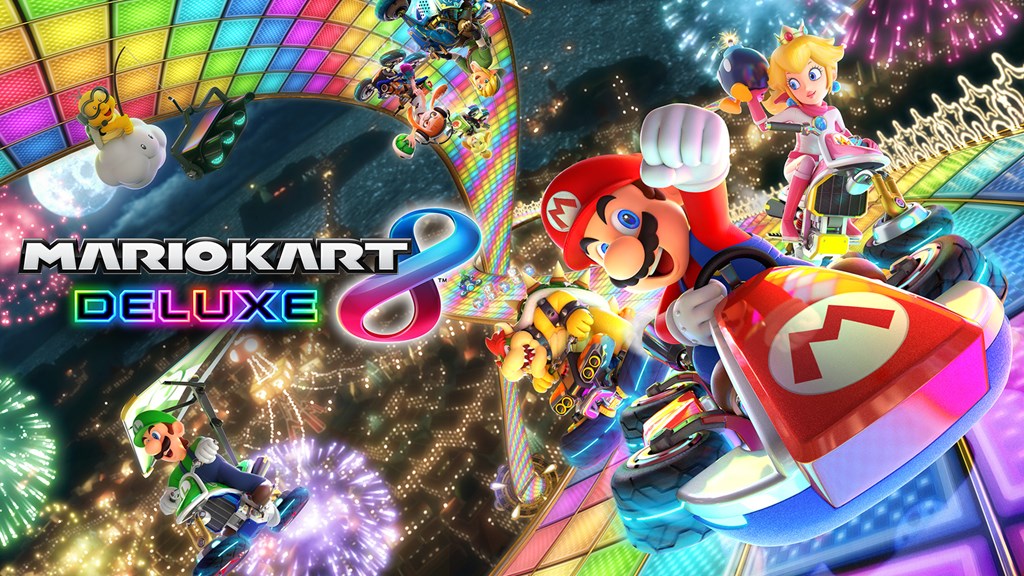 NPD will be announcing the official results for U.S. sales for the month of May in about a week. However, Nintendo of America president Reggie Fils-Aime offered up an early key stat.
During his appearance on YouTube Live at E3, Reggie revealed that Mario Kart 8 Deluxe was the best-selling single SKU. We should have more information about the game's sales and Nintendo's overall performance on June 19.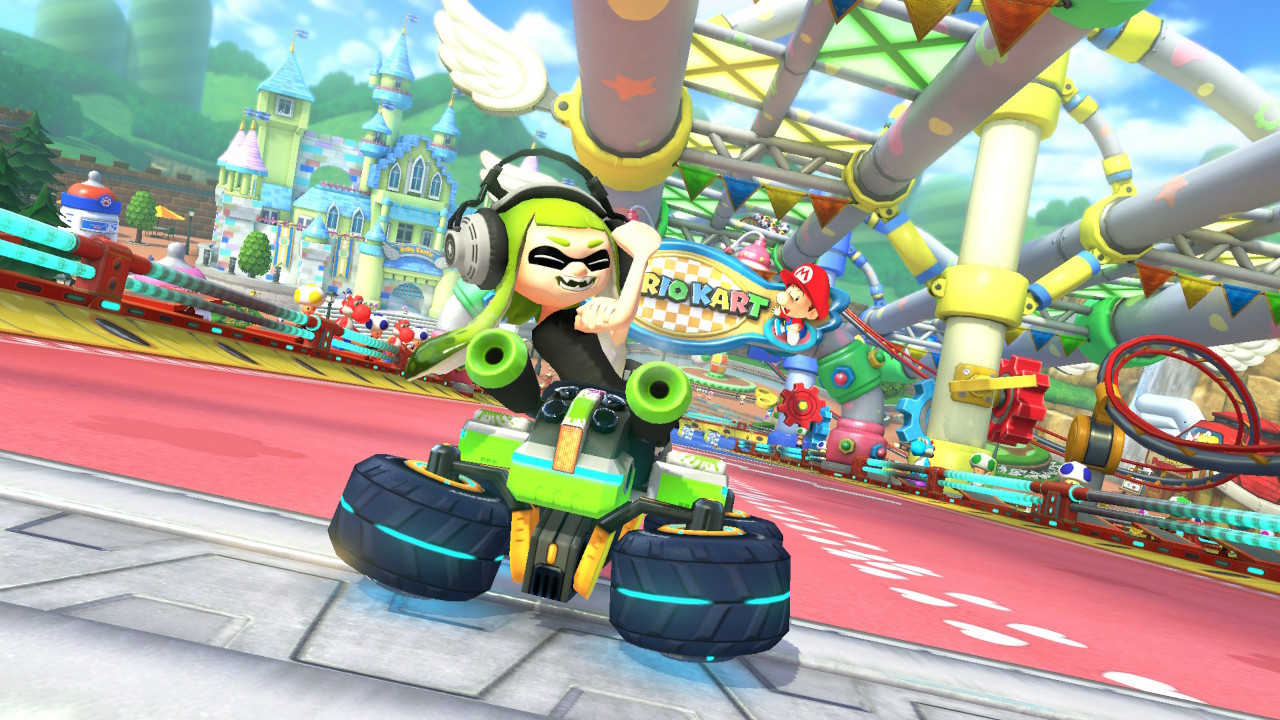 Mario Kart 8 Deluxe was updated to version 1.1 tonight. In the official patch notes, Nintendo said that it adjusted the animation for Inkling Girl. So what was that about?
Above is a gesture that Inkling Girl originally. But with version 1.1, the updated animation is below. This was likely changed as some may consider it to be offensive. The change may seem subtle to some, though you can now see that Inkling Girl no longer puts her hand on her other arm.