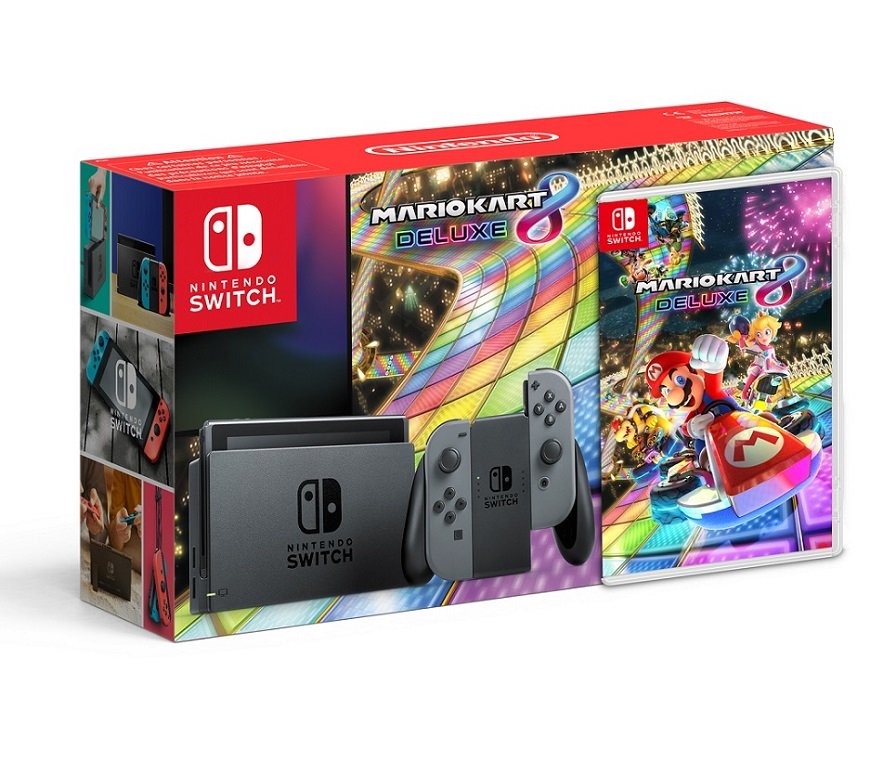 News about a new Mario Kart 8 Deluxe Switch bundle emerged yesterday. Listings were found on Nintendo's store, revealing that the package will be offered alongside the game later this month.
Nintendo has since followed up with GameSpot. According to a representative, "The bundle is exclusive to Russia and there are no plans to bring it to other countries at this time".
A Mario Kart 8 Deluxe Switch bundle for other regions may happen at some point. For now though, the only way to obtain this package is by being located in Russia.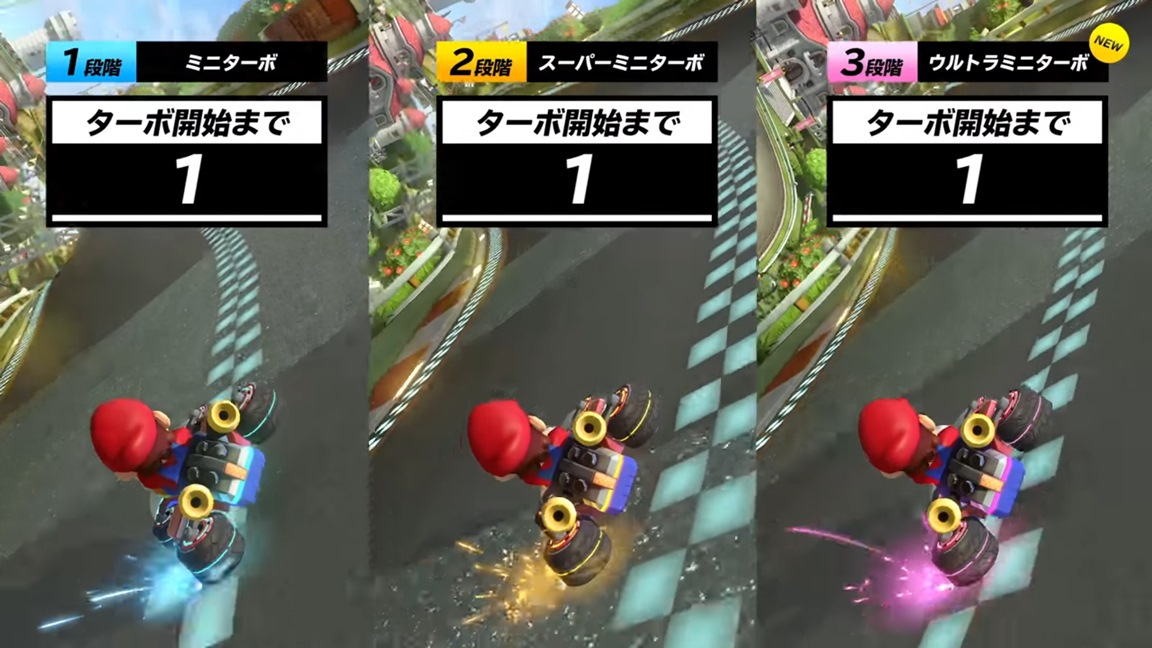 Nintendo has come out with a new Mario Kart 8 Deluxe video that shows off the different boosts that you can pull off, including the new pink addition. Have a look at it below.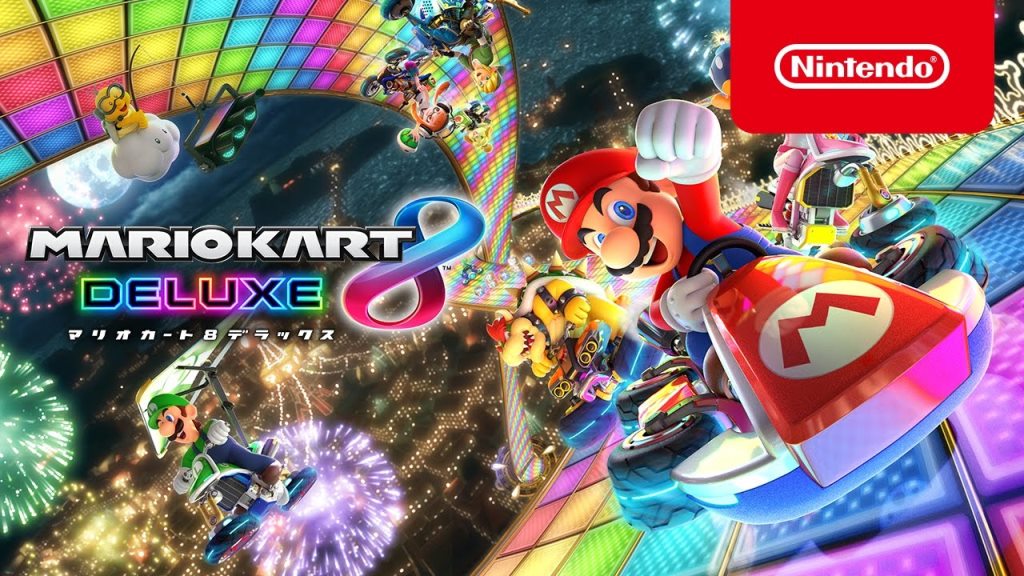 The full North American Mario Kart 8 Deluxe website is now open for business. You can visit it here.
The site is very similar to its Japanese counterpart. There are tons of videos and information about the characters, tracks, new battle mode, and more.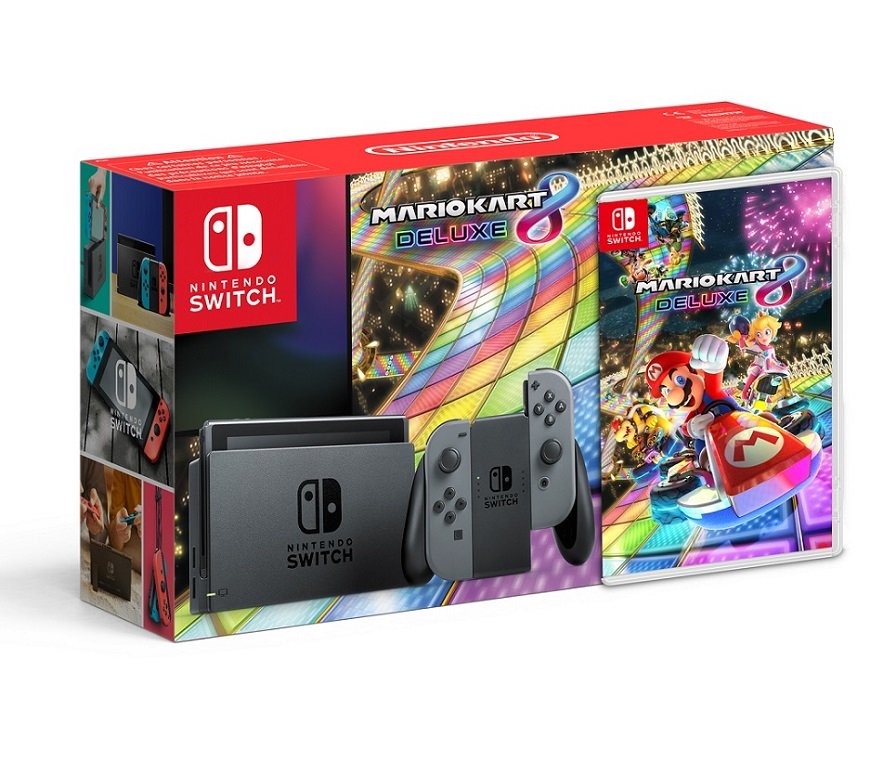 The first official Switch bundle has been outed by Nintendo's own official store in Russia.
Consumers will be able to choose between two options: one with gray Joy-Con and another with the neon colors (note that these pages may be inaccessible unless you're located in Russia or use a proxy). Both come with a physical copy as opposed to a pre-installed version.
Nintendo may be announcing this Mario Kart 8 Deluxe bundle during its Nintendo Direct tonight. It's unclear if North America will be receiving the package at this time.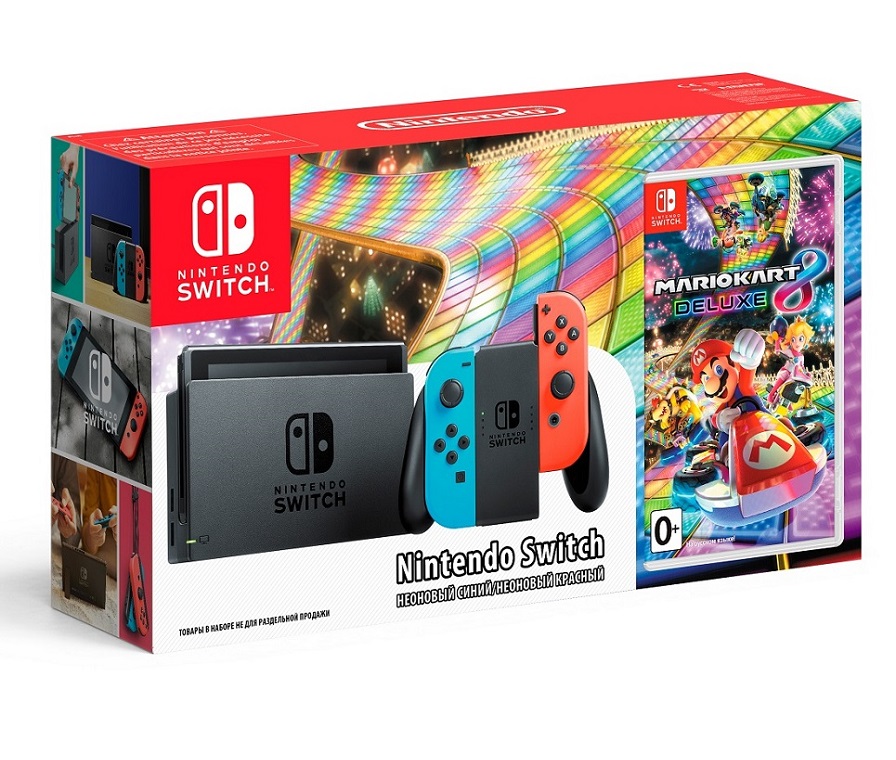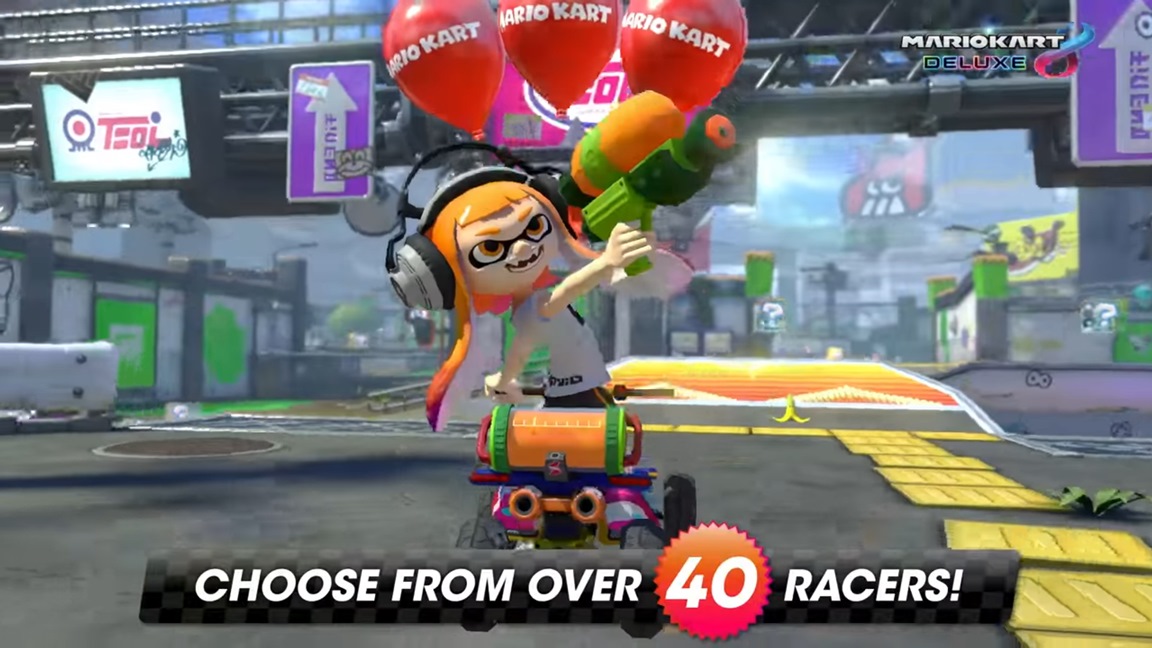 Nintendo sent out a new Mario Kart 8 Deluxe trailer today showcasing how it's the biggest entry in the franchise thus far. View it below.
GameReactor Spain has new footage up from Mario Kart 8 Deluxe. Additionally, the site shares a little bit of extra information about the game as well.
Mario Kart 8 Deluxe has a new pink boost, as we've seen in some of Nintendo's official videos. If you hold the ZR button longer (about four seconds), after the red and blue boosts, it'll turn pink. The pink boost is said to be more powerful and durable.
Loading times also seem to be improved on Switch. For example, loading the Egg Cup now takes less than 9 seconds on Switch in TV Mode, whereas it's about 13-14 seconds on Wii U. Playing it in Handheld Mode hasn't been fully tested, but it's likely the same there as well.
Check out all of the latest Mario Kart 8 Deluxe footage below.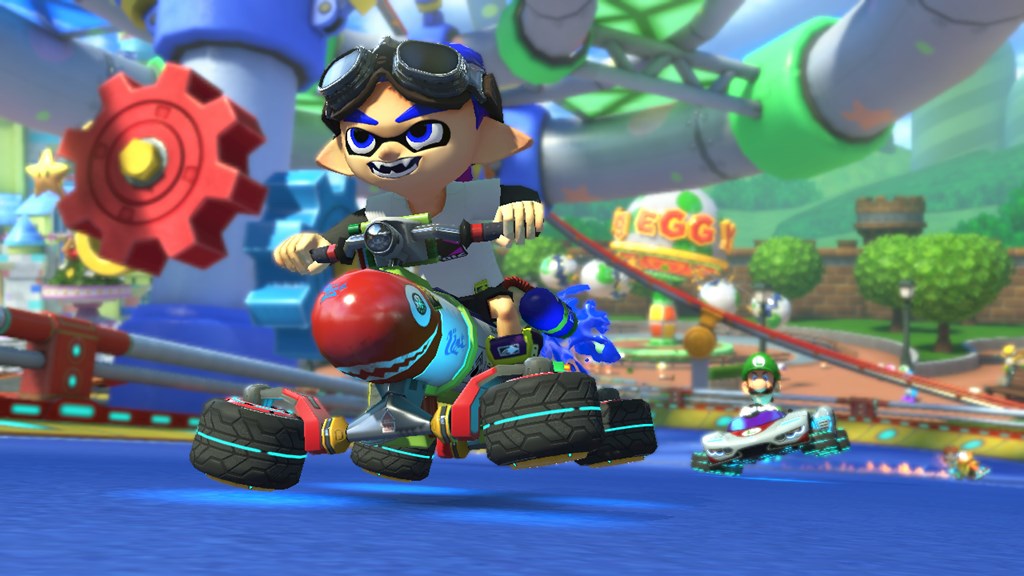 Mario Kart 8 was 4.9GB on Wii U. For the Switch version, it's looking like the racer will be a bit bigger.
Amazon Germany added in a listing for a Switch download code. Based on information present on the image, you'll need 6.75GB of space. This may vary a bit by region, but the file size should be right around that amount.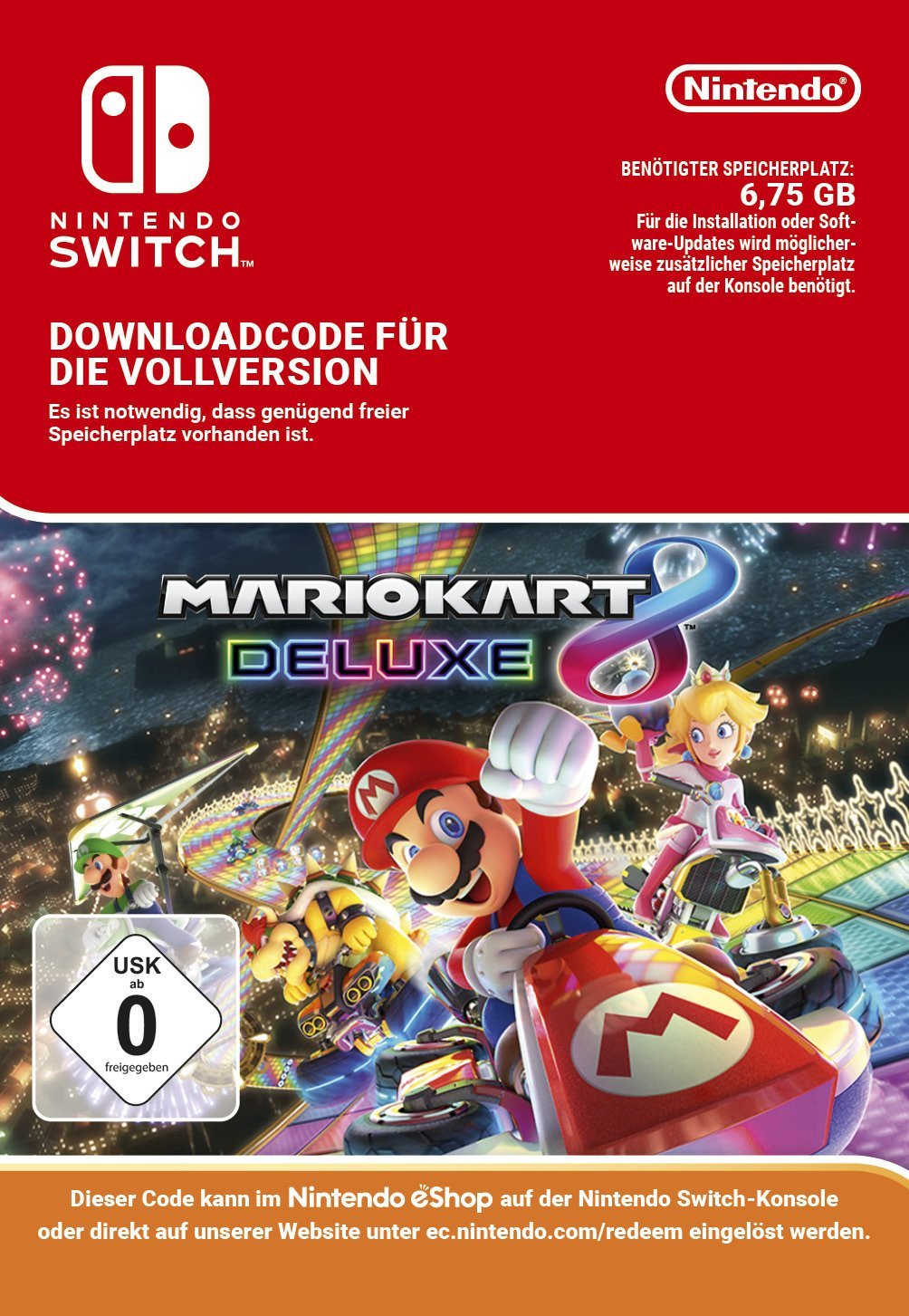 Thanks to Paul for the tip.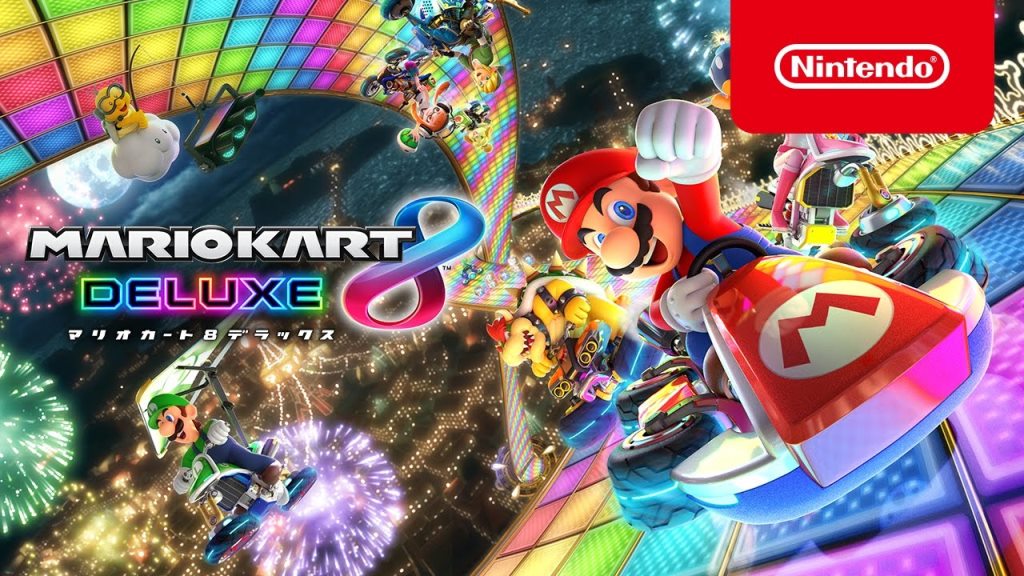 Nintendo is gearing up for Mario Kart 8 Deluxe's arrival later this month with the North American teaser site. Find it here. The full page should open up within the next couple of weeks, but it currently houses a couple of trailers, various screenshots, and gameplay details.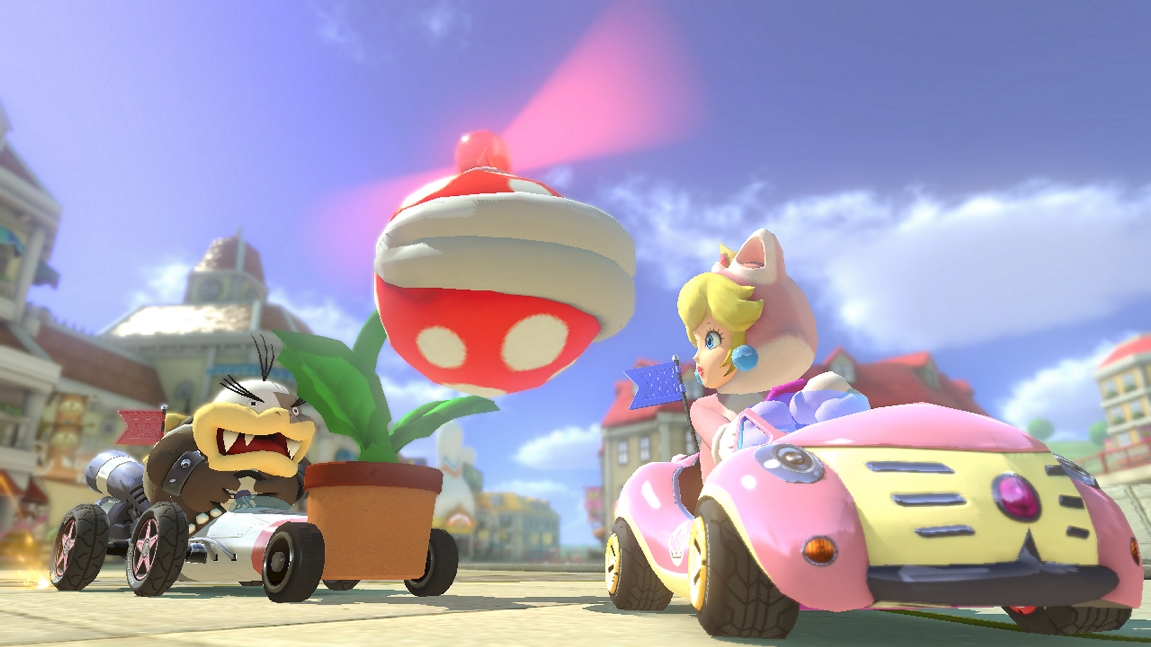 YouTuber tyraphine has uploaded another 21 minutes of footage from Mario Kart 8 Deluxe's new battle mode. Have a look at the video below.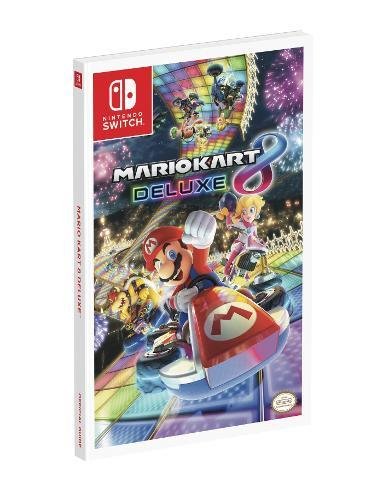 When Nintendo puts out Mario Kart 8 Deluxe on Switch before the end of the month, it will be accompanied by a new guide. Like the original book for Wii U, it's being handled by Prima.
The Mario Kart 8 Deluxe guide promises full coverage of all tracks, including the locations of every coin, item block, and shortcut. You'll also be given lessons in "the best tactics for item use, gliders, underwater racing, motorbikes, and more." Prima's book is also updated with "tips and strategies" for the new Battle Mode and all DLC.
The Mario Kart 8 Deluxe guide is available on Amazon here. A free code will be included to access the eGuide.
Thanks to Wagner C for the tip.