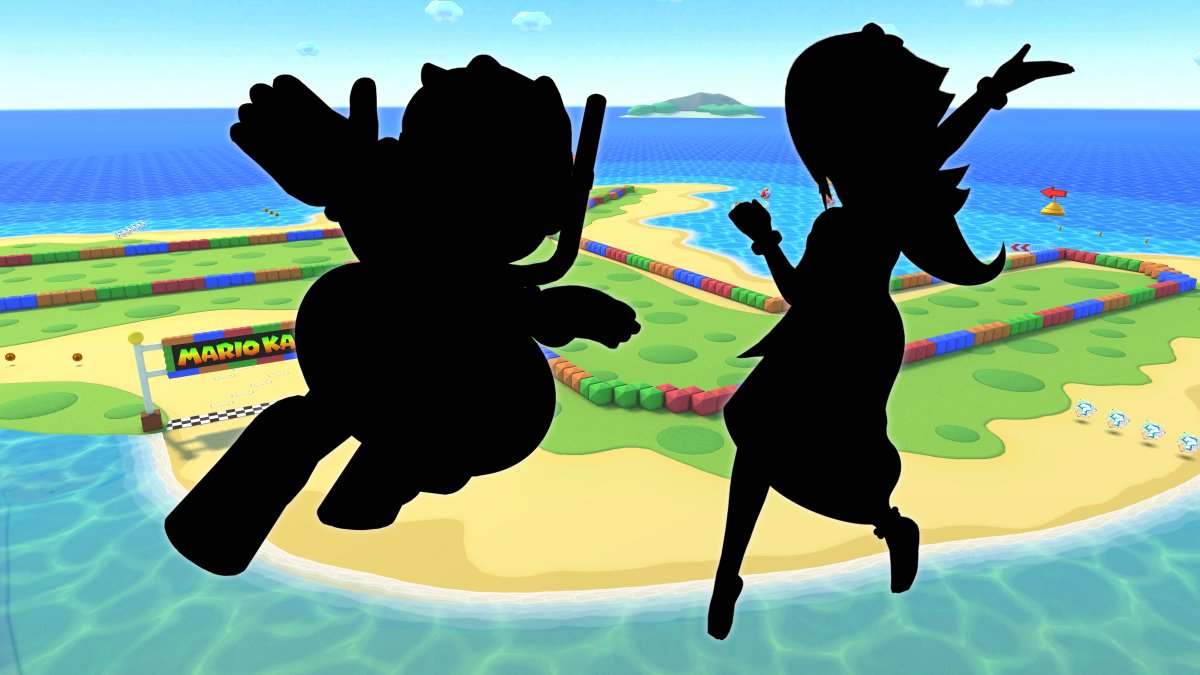 Nintendo is gearing up for the next major event in Mario Kart Tour. The Marine Tour kicks off next week, and will feature a pair of swimmers – who you can probably make out from the silhouettes.
The Marine Tour begins on June 30 at 11 PM PT / July 1 at 2 AM ET.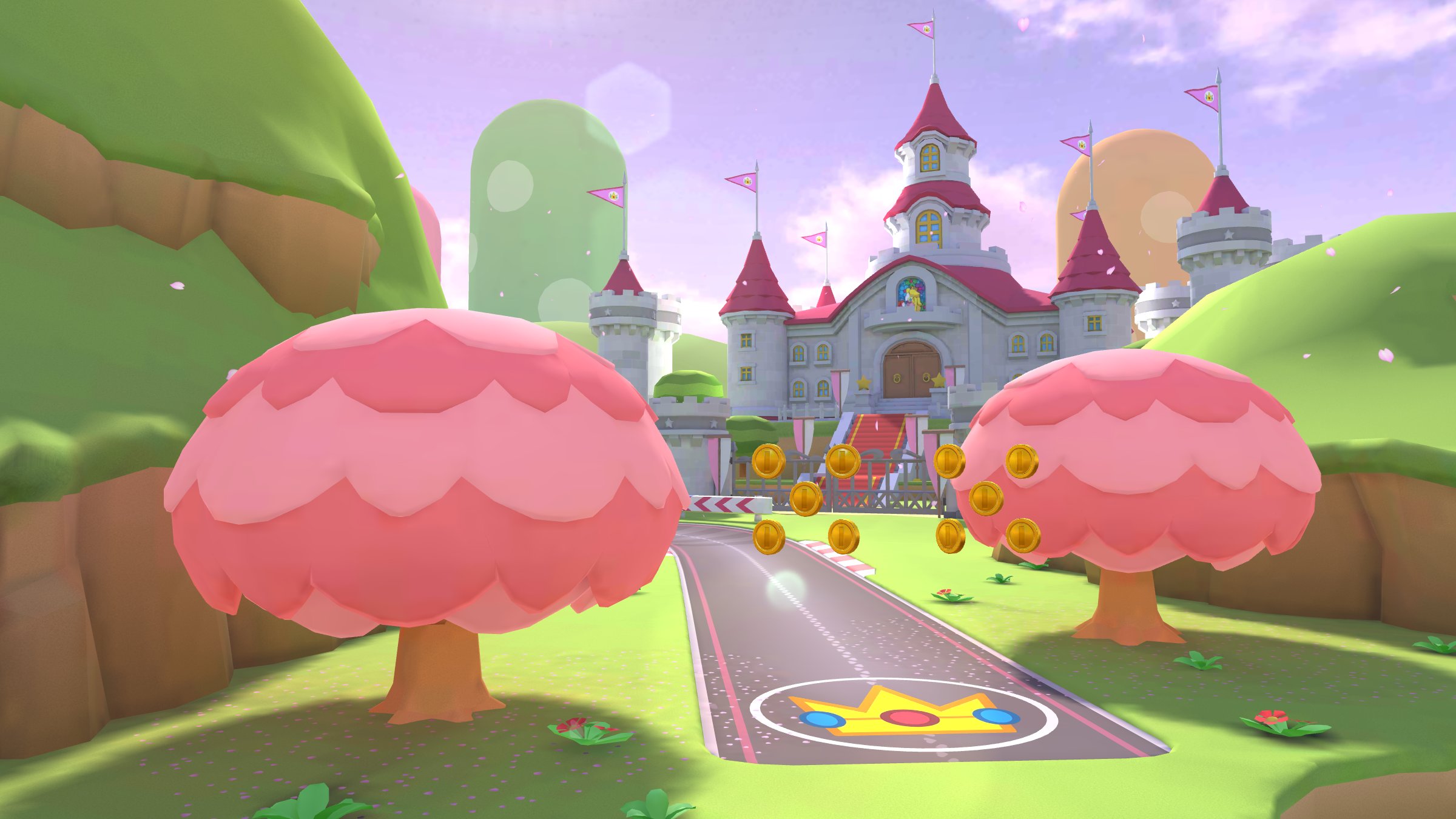 The Peach Tour has now gone live. Players can enjoy the N64 Royal Raceway's fast action with Peach-themed flair. Take a look at the trailer below to see more highlights of the latest Tour, including the beautiful wedding-themed Peach racer.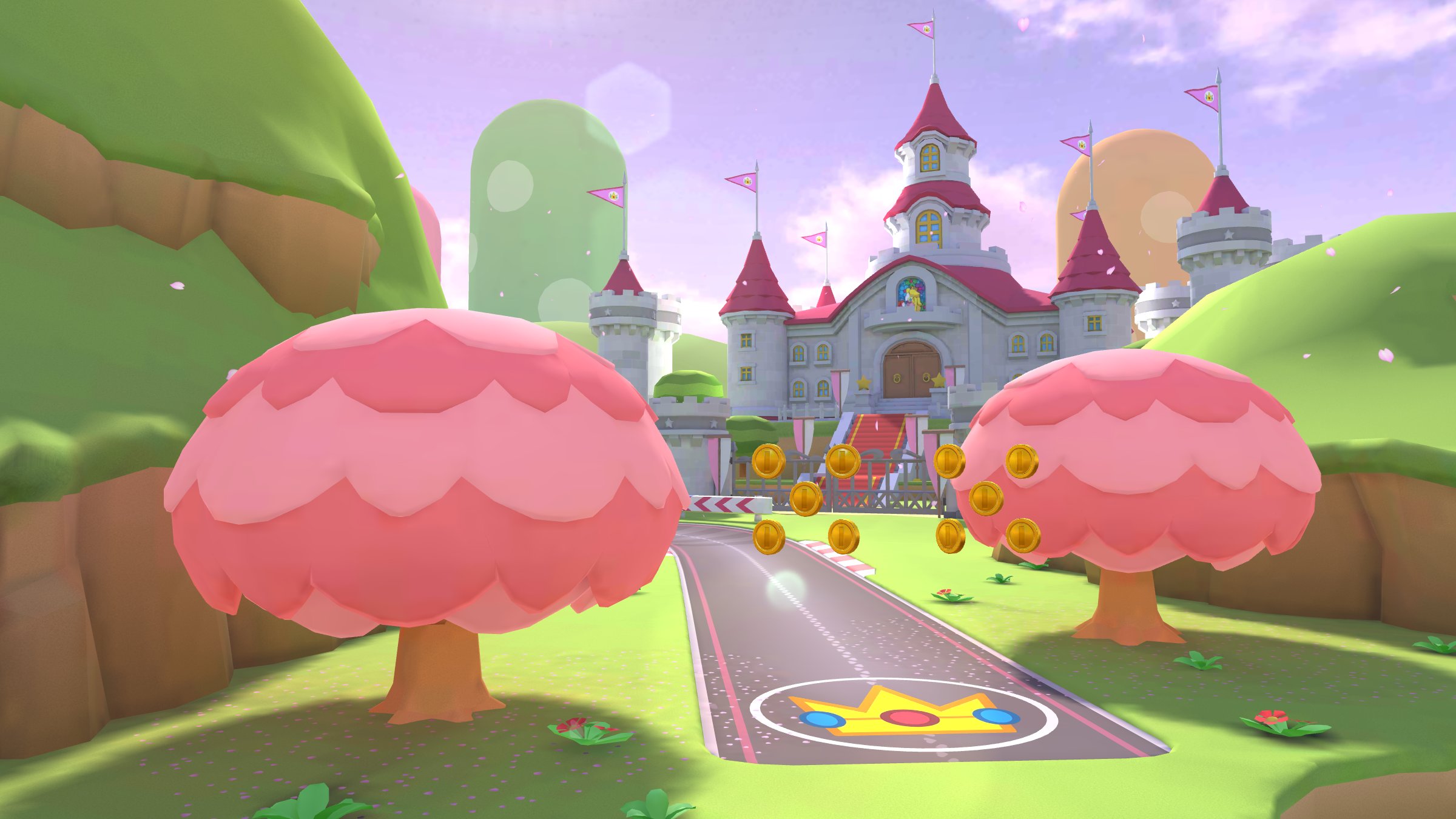 Nintendo has unveiled the Peach Tour for Mario Kart Tour, along with a screenshot of N64 Royal Raceway. No other details have been shared.
The Peach Tour goes live in Mario Kart Tour on June 16 at 11 PM PT / June 17 at 2 AM ET.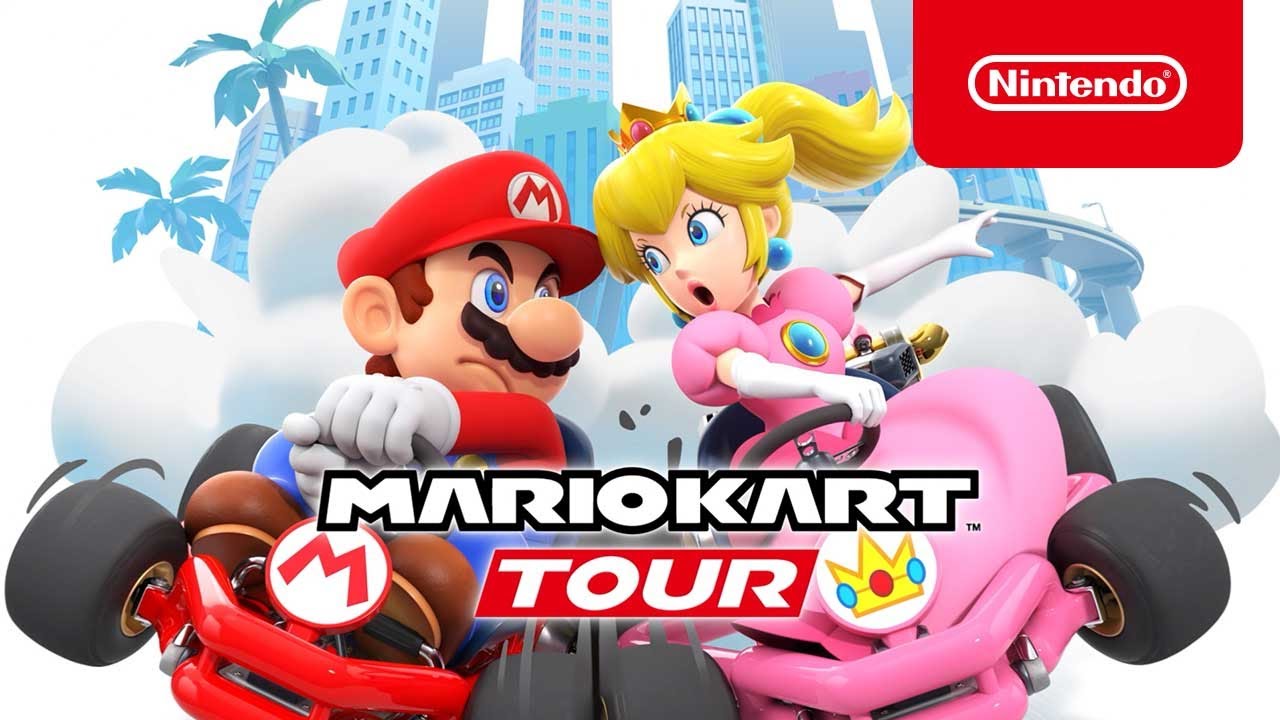 Mario Kart Tour has released a new update (version 2.1.1) for iOS and Android devices. This update is about 80MB on Android and 195MB on iOS and it functions primary to fix some known bugs in the game.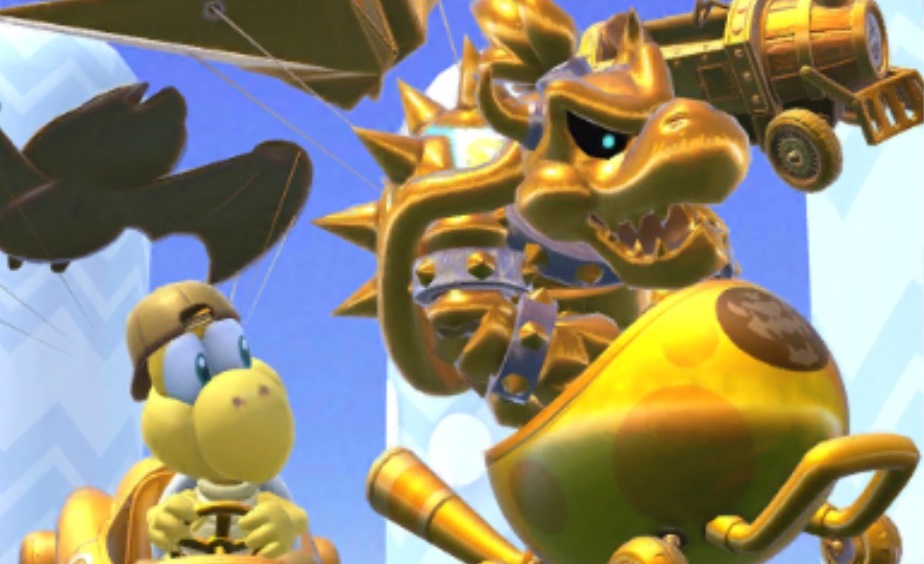 Earlier today, Mario Kart Tour updated with a Gold Pipe featuring 50 things in it. Dry Bowser (Gold), Gold Egg, and Gold Crane make their debut. Gold drivers, karts, and gliders from past tours have returned as well.
For the high-end pulls, Gold Koopa (Freerunning), Dry Bones (Gold), and Dry Bowser (Gold) have an appearance rate of 0.6667 percent. The gliders Gold Glider, Gold Swooper, and Gold Crane also have the same appearance rate. As for karts, Gold Train and Gold Egg have an appearance rate of 1.0000 percent.
The Gold Pipe will be available in Mario Kart Tour until June 12.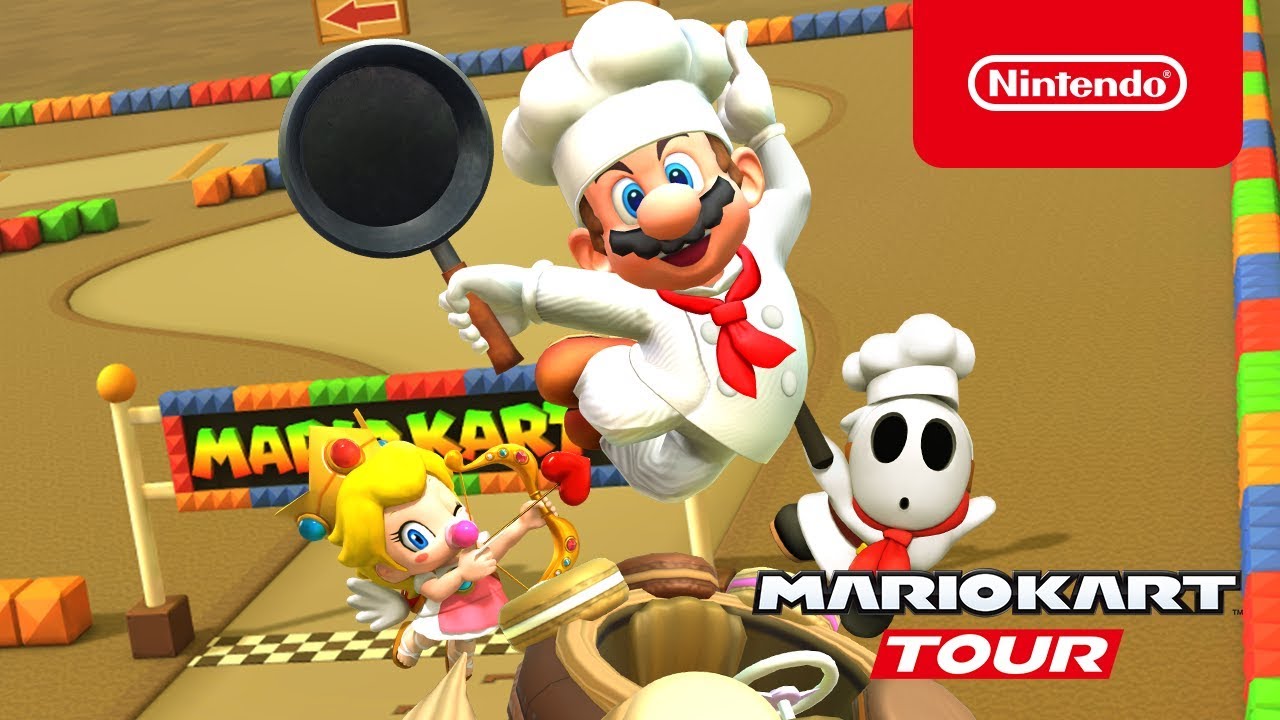 The previously-announced Cooking Tour for Mario Kart Tour is now up and running. It features the likes of Chef Mario and more.
Here's a trailer: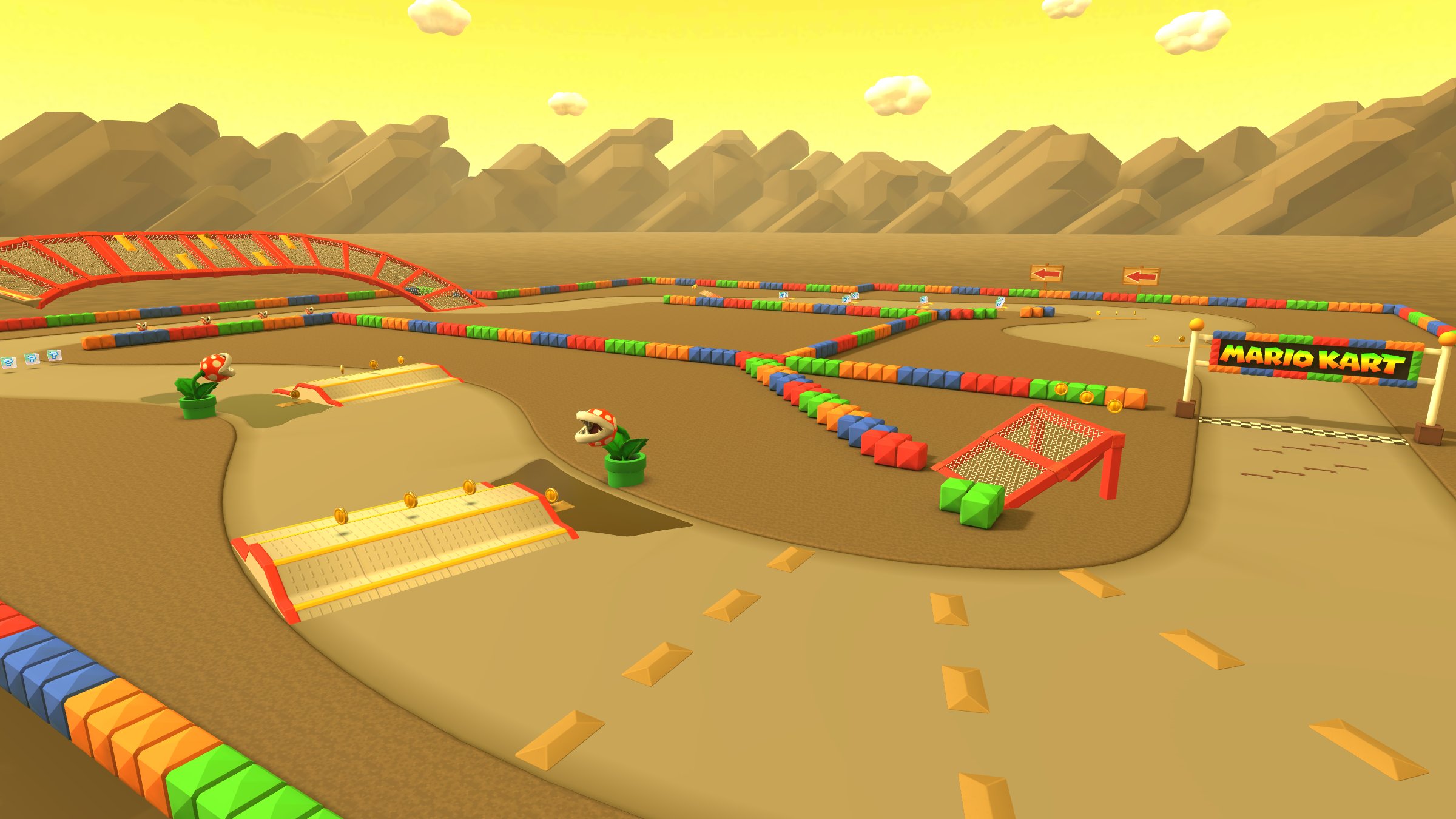 With Mario Kart Tour's Jungle Tour coming to an end, Nintendo has announced that the next tour, Cooking Tour, starts next week. Alongside this announcement, Nintendo posted an image of Choco Island 1, a course from Super Mario Kart.
No other details beyond this image and the tour name have been shared.
The Cooking Tour arrives next week on June 2, 11 PM PT/ June 3 at 11 AM ET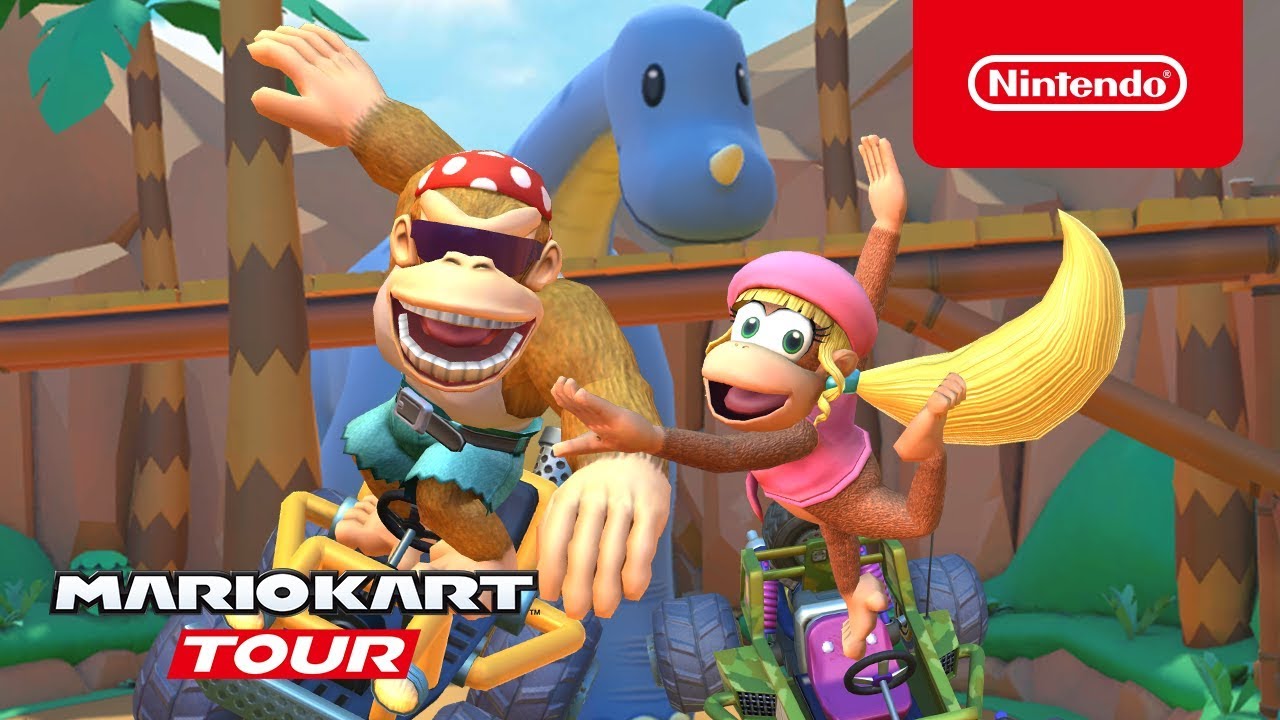 Cut your way through the Jungle Tour now if you're up for the adventure. New additions include Dixie Kong, Funky Kong, and the Rambi Rider kart. You can preview the new content in the trailers listed here: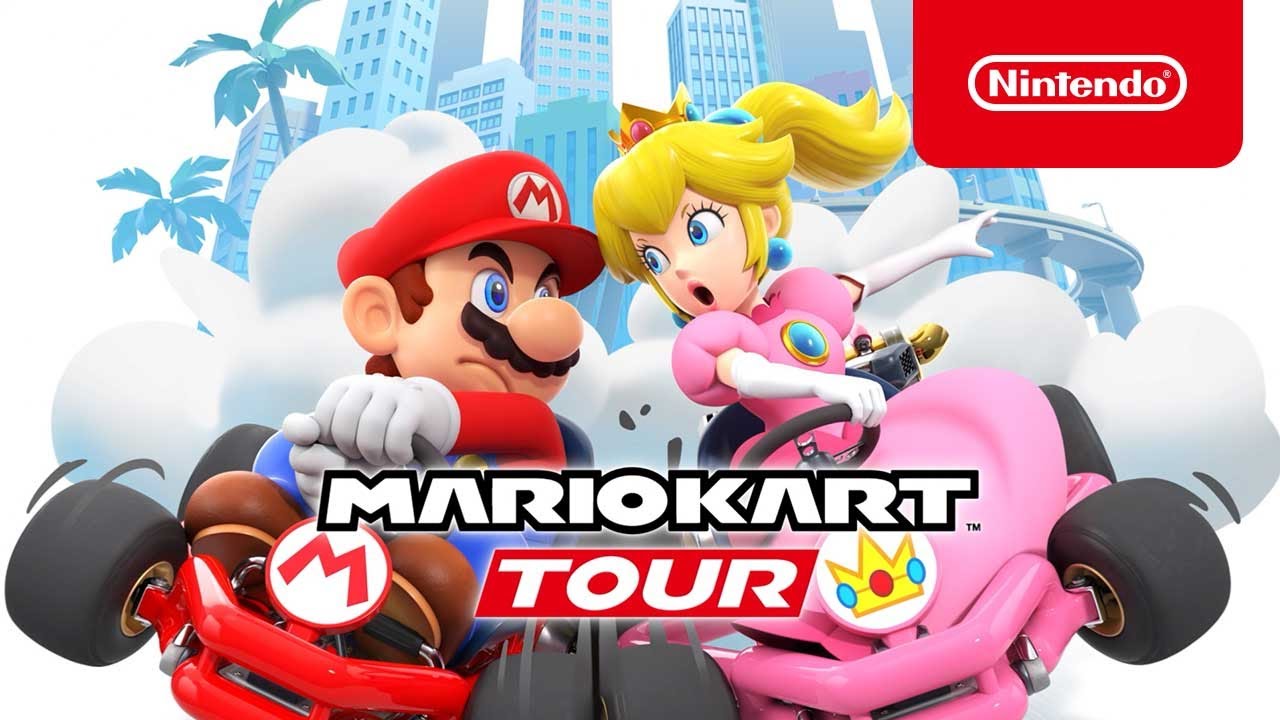 Mario Kart Tour has been updated on iOS and Android. With version 2.1.0, Nintendo has added the Team Game rule and Room Code feature to multiplayer, plus more.
Below are the full patch notes: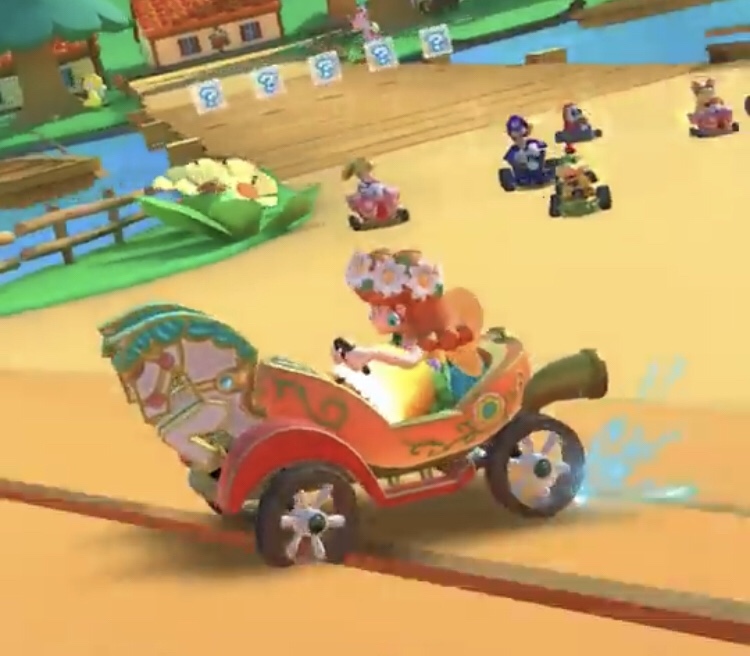 The Flower Tour has begun for players of Mario Kart Tour. This tour adds a new rendition of Daisy with a flowery flair, as well as the loveable Monty Mole. Check out the action in the trailer below: