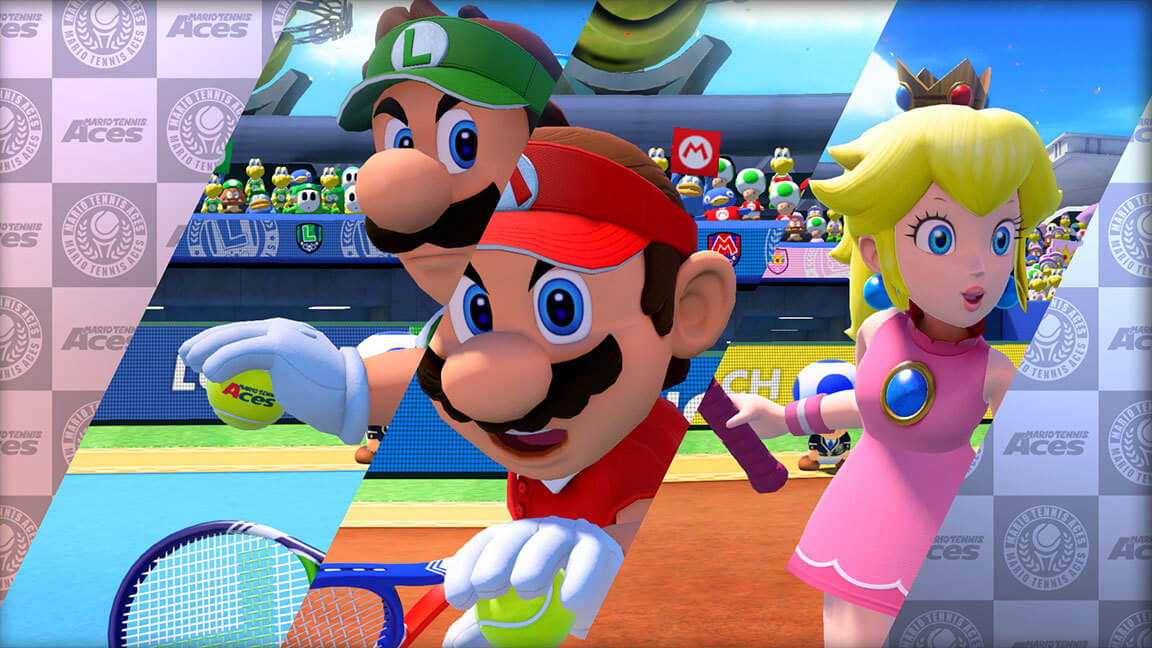 Mario Tennis Aces has a month to go until launch. It's a bit earlier than we would normally expect, but the full North American site is open here.
There's a whole lot to see on the site. Aside from a previously-shown trailer, it goes over characters and courts, how to play, and the different modes.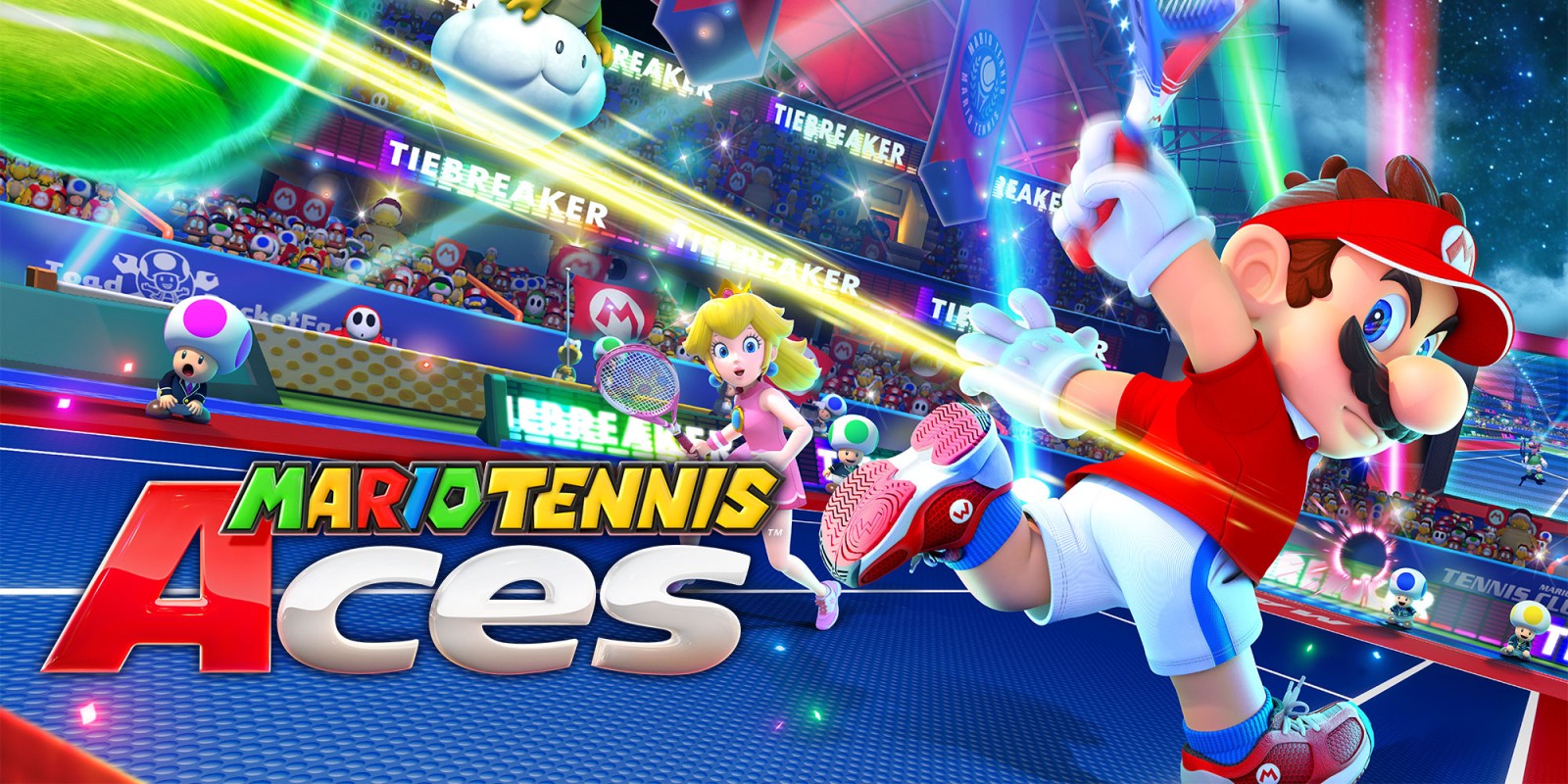 Although it isn't playable yet, the Mario Tennis Aces demo can now be downloaded – and inevitably, that means that it got datamined. The results are seemingly the full list of playable characters, all the courts and all the bosses in singleplayer mode. Keep in mind that this info is not necessarily 100% correct or complete, but it does seem fairly likely. If you don't mind being spoiled, head past the break for the datamined info.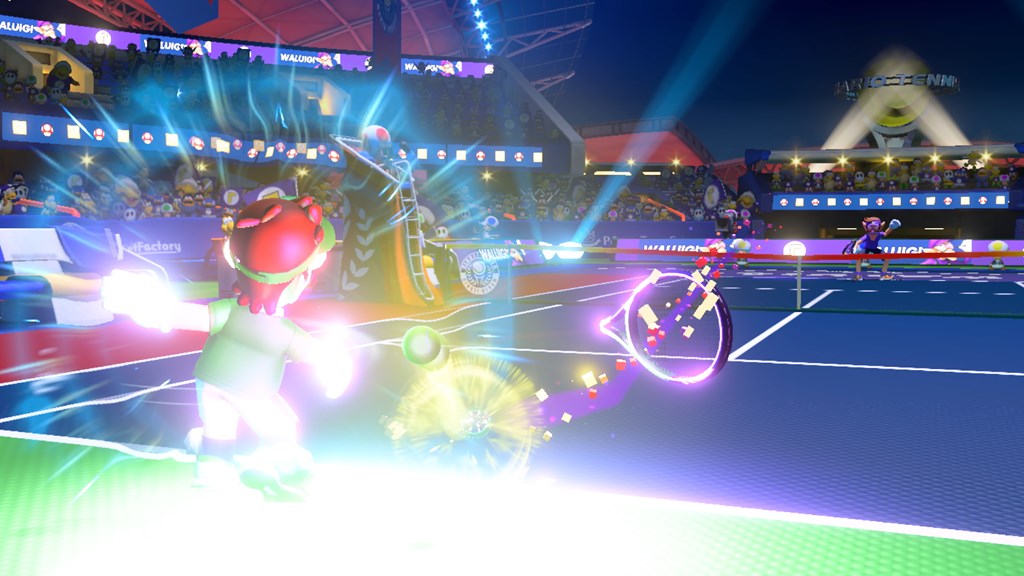 Nintendo uploaded a new Japanese Mario Tennis Aces video that contains well over 20 minutes of footage showing exhibition matches. Watch it below.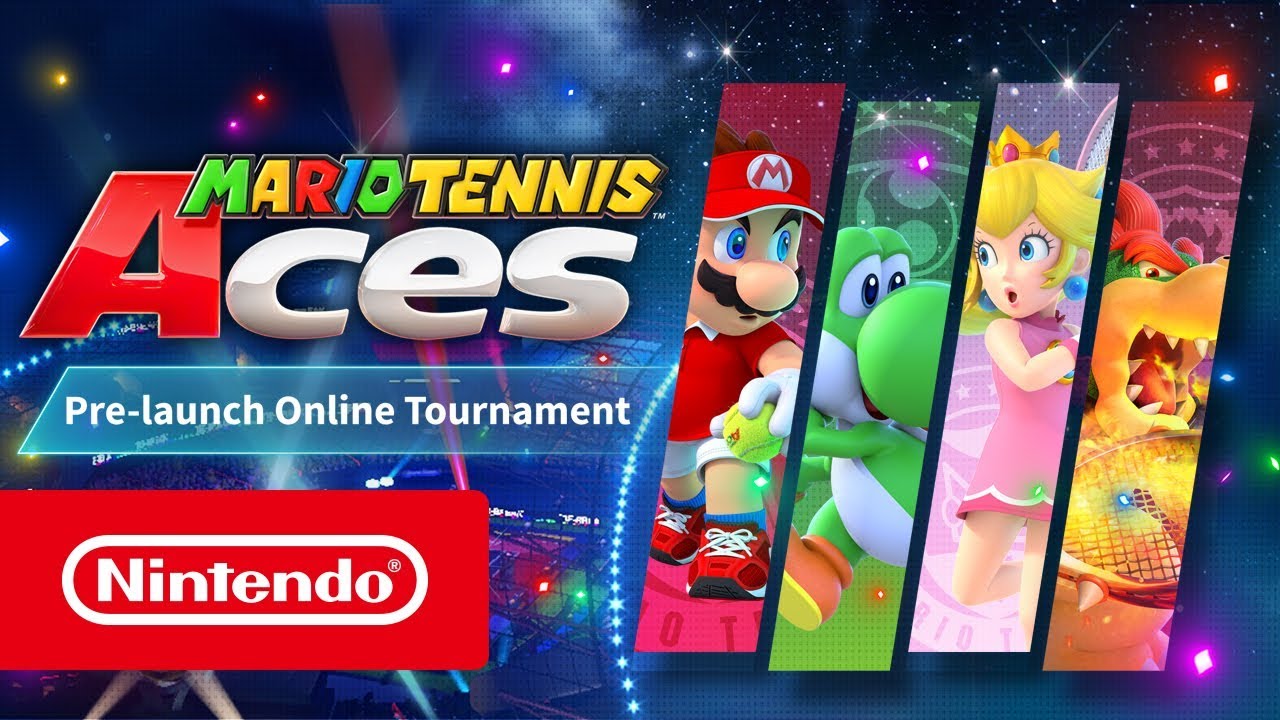 Nintendo has added the Mario Tennis Aces Pre-launch Online Tournament Demo to the North American Switch eShop. It takes up 392MB of space.
Unfortunately, some of the information that has been spreading since last week was inaccurate. Though the demo can be downloaded now, you can't do anything with it at the moment. You'll need to wait until next weekend to begin playing.
That being said, the demo includes the following: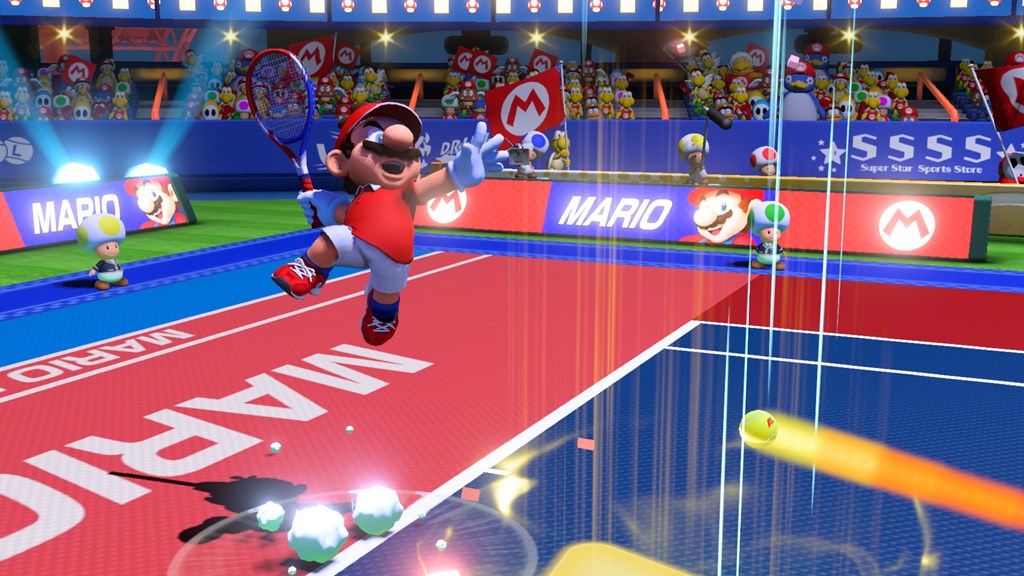 Mario Tennis Aces is having a big demo soon. The Pre-launch Online Tournament Demo kicks off during the evening of June 1, lasting through the entire weekend. It'll give Switch owners an opportunity to battle against others online.
Nintendo has introduced the primary characters you'll be able to play as in the demo. The full rundown is as follows:
The Tonight Show host Jimmy Fallon managed to get his hands on the first copy of Mario Tennis Aces before it hits stores on June 22. New footage from his play session can be found below.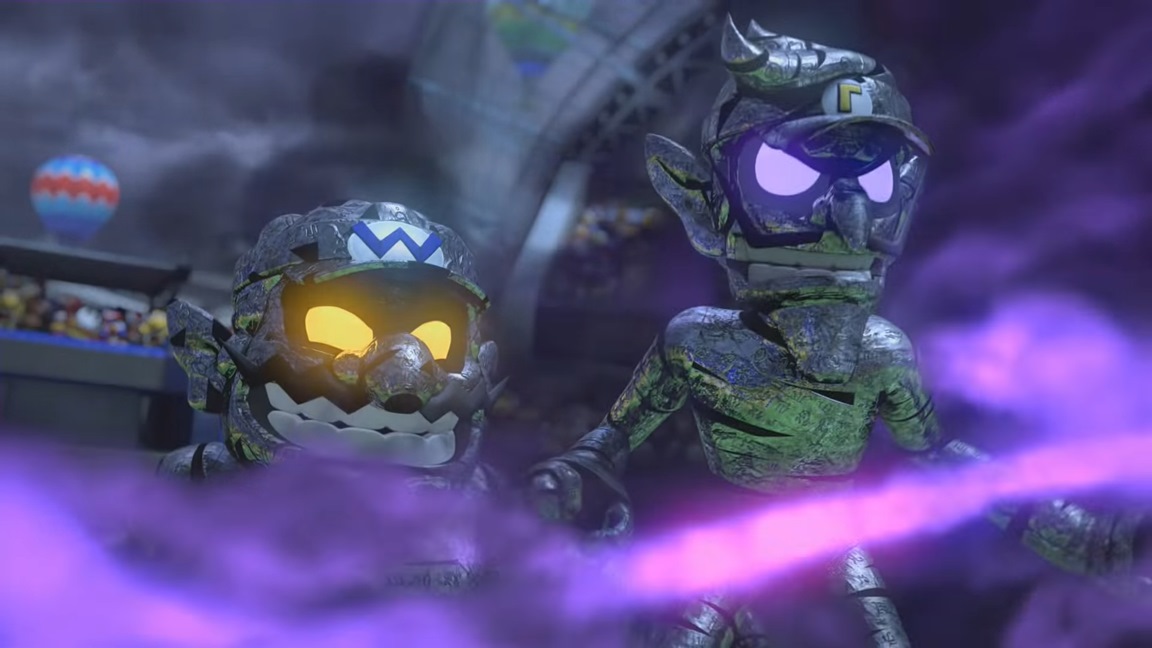 Mario Tennis Aces received a lot of love from Nintendo and Camelot this week. The company shared details about the demo, uploaded new trailers, and also opened the Japanese website. That site is where a bunch of additional information is provided.
As far as the story goes in Adventure Mode, things begin during the day of a certain tennis tournament. Chaos quickly ensues due to the power of suspicious rackets wielded by Wario and Waluigi. When the uproar has calmed down, Luigi – who was there previously – is nowhere to be found. Wario and Waluigi also suddenly disappeared.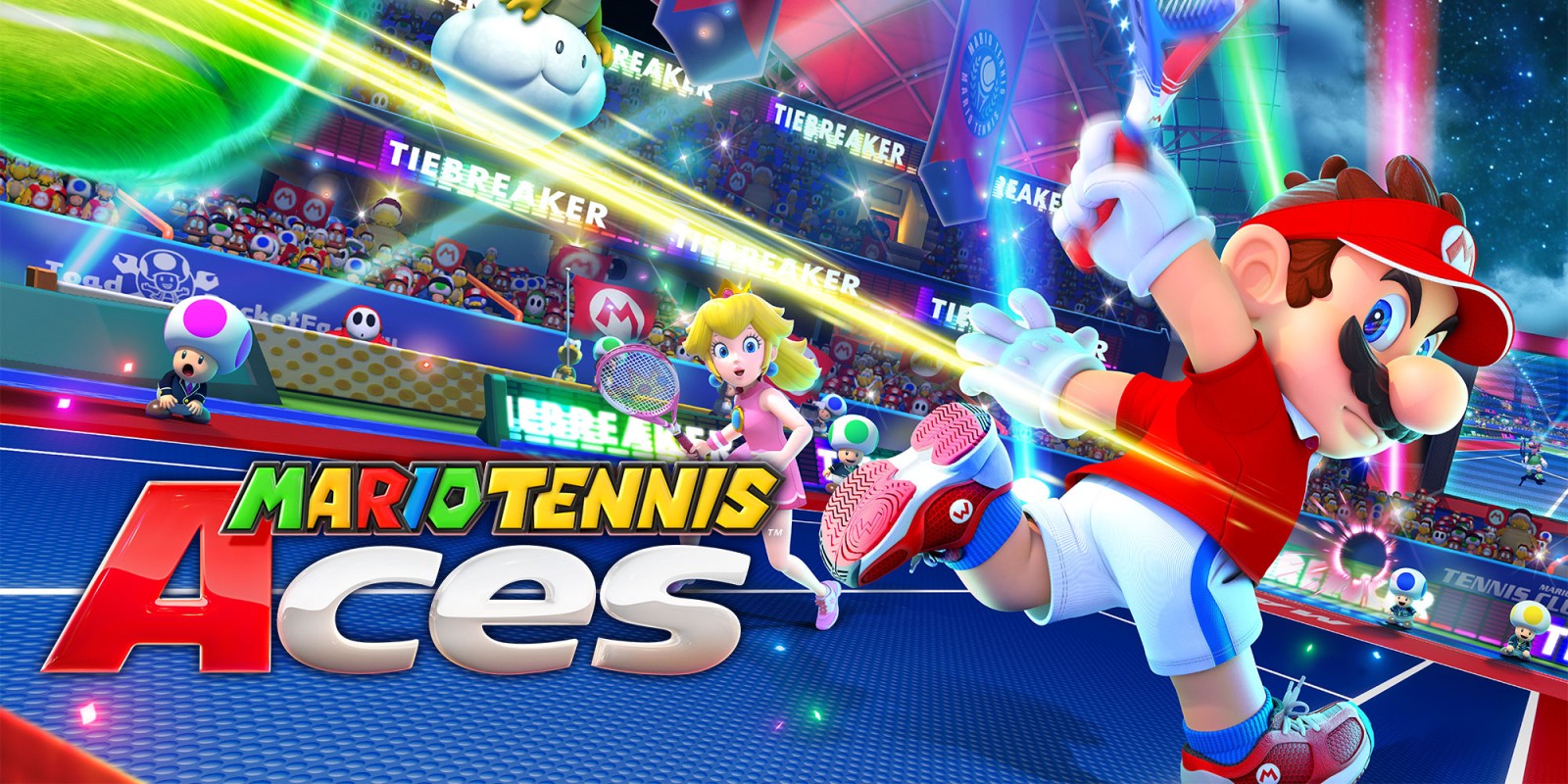 The UK website for Mario Tennis Aces looks to have posted the official file size. According to the site, it'll be a 2000.68 MB download. That's 2GB in other words.
Mario Tennis Aces' file size isn't actually on the eShop yet, but we're taking Nintendo UK's word for things at the moment. If it happens to change, we'll let you know.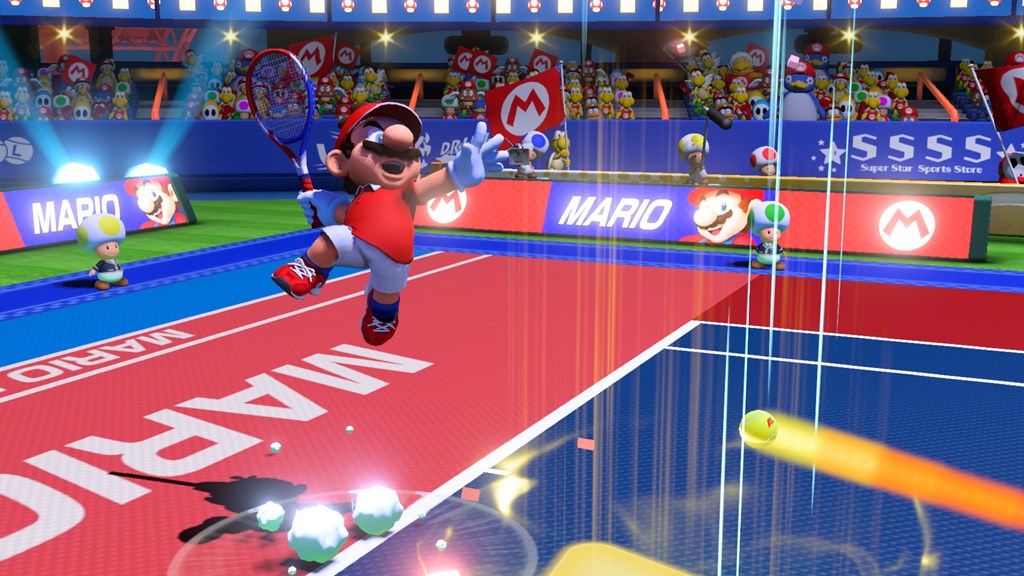 Nintendo of Europe has prepared an English version of the Japanese Mario Tennis Aces trailer that debuted earlier this week. We have it below.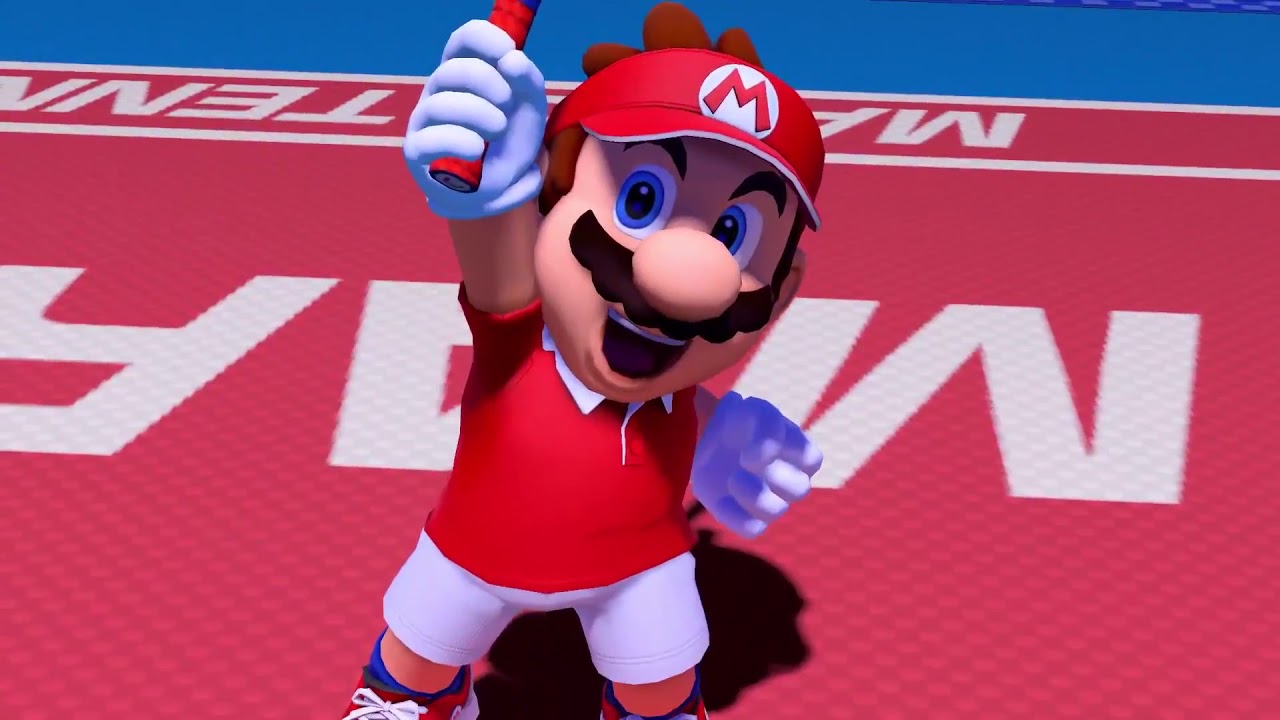 New Mario Tennis Aces characters have surfaced in unexpected ways. We've seen them pop in through official videos and even pre-order merchandise in Japan.
We may have another two characters on our hands thanks to the official Japanese website. It goes without saying, but spoilers follow below.