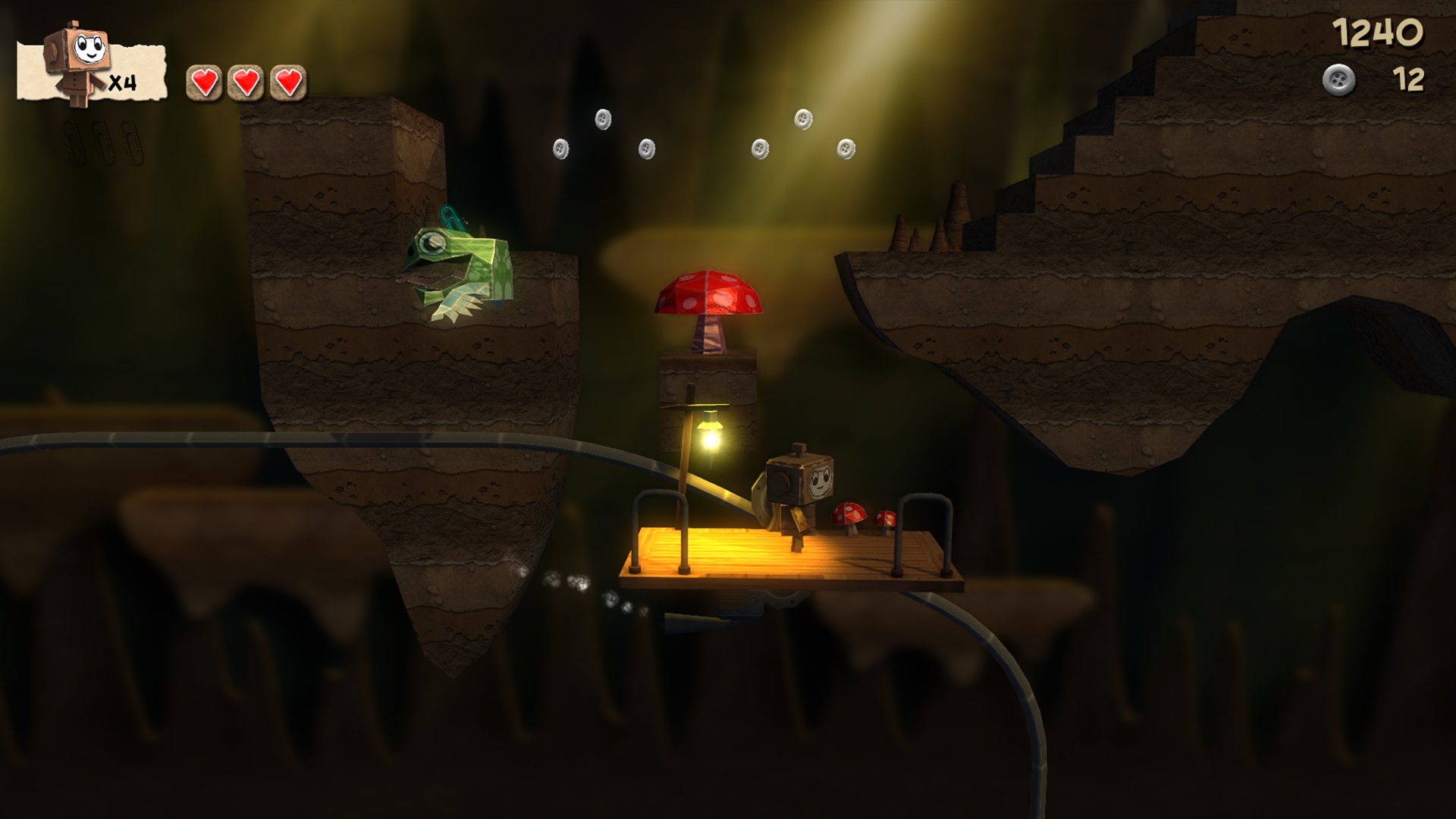 Hey… wait a second… Isn't Paper Monsters Recut out on the Wii U eShop this week? Why are we still sitting around here talking about screenshots when we could all just go buy the game for the low low price of $7.99!? Lord knows I can't explain it. But either way, we have another screenshot from the game for you showcasing some of the darker underground levels of the game. Check out what Mobot Studios has to say about it below:
In Paper Monsters Recut, you'll spend time fighting your way through a number of bright outdoor levels in Paperland, but we've also tried to more variety for Wii U as well, and this darker atmospheric mine level is a good example. You'll encounter some different bad guys when you venture underground, and change up the gameplay with a fun ride on this rickety old minecart. We hope you'll enjoy it!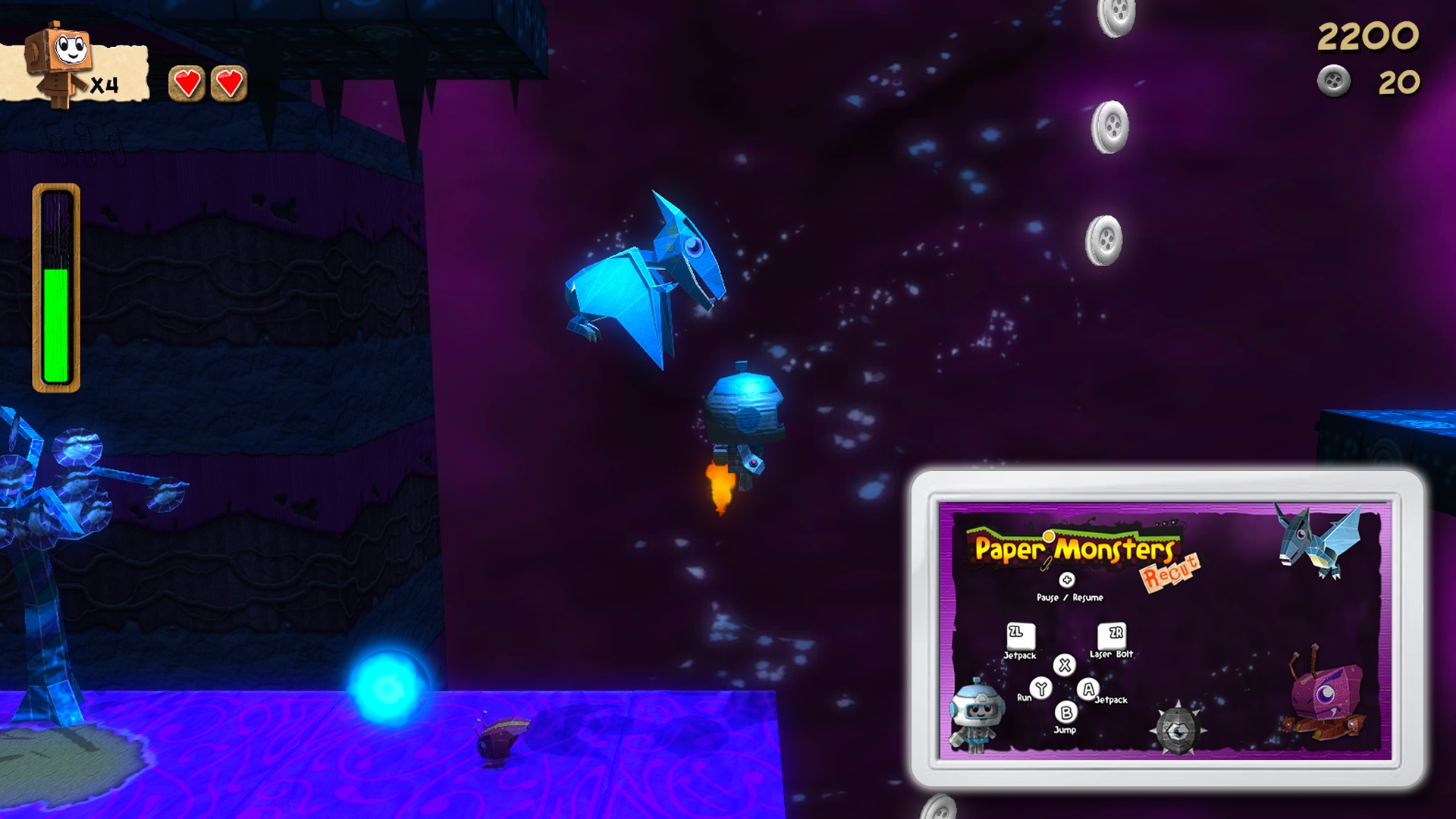 This week's exclusive indie-game screenshot from upcoming Wii U platformer Paper Monsters Recut shows off something that, according to the laws of physics as discovered by Newton, Einstein, and their comrades, shouldn't exist! This is a video game though, so that doesn't matter too much. I'll let our friend at Mobot Studios explain what you're seeing above, because they're actually working on the game:
Paper Monsters Recut is our take on a classic 2D platformer, but our new space levels change the gameplay up a bit with a cool jetpack and laser bolt powerup, for epic space battles! You'll also face different enemies in space from the ones you'll find in Paperland, such as the flying Pterry and the mini Twirkle shown here.

The other thing we wanted to highlight with this screenshot was how the GamePad is used (which you can see in the lower right hand corner). Different powerups work differently, and the gamepad will always display the current powerup's controls for quick reference based on what type of level you're playing. Of course if you are in Off-TV play on the GamePad you can always reference this by hitting pause, but we think it's pretty handy to have it at a glance.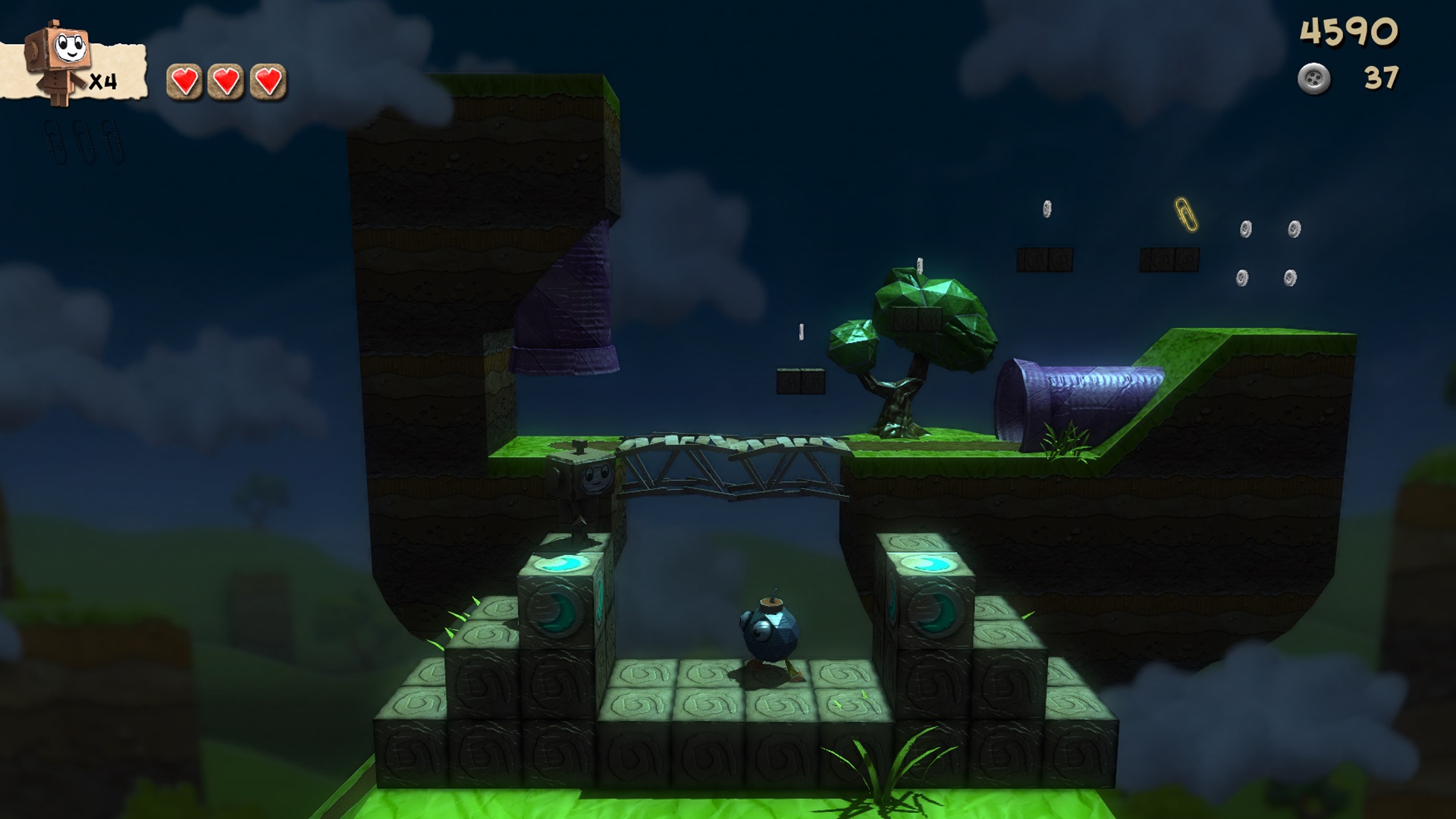 It's been a little while since we last featured a game from an independent developer on the top of Nintendo Everything through the "Weekly Screenshot" feature, but after Shin'en wrapped up their tenure with us showcasing exclusive Art of Balance images, we decided to take our time looking for a developer that had a game with something worth sharing with your eyes. Our choice this time? Mobot Studios' Paper Monster Recut, which falls under the categories of "Wii U eShop game" and "charming platformer". You can find plenty of info about the game around the site through the sidebar to the right.
Our liaison at Mobot Studios is Jon Williams, and he's going to give us a bit of context on the intriguing screenshot above:
"Here's our first screenshot. It's from a new night time level in the first world of the game. We really like the look we were able to achieve with the angle of light from the moon reflecting off the top of objects, the glow from the new bloom lighting, and the real time shadows that are all new in Paper Monsters Recut."
Paper Monsters Recut is coming to the North American Wii U eShop on October 16, developer Mobot Studios has announced. The game will be available for $7.99.
If you're interested in Paper Monsters Recut, I suggest stopping by the site later today. We'll have a little something extra pertaining to the game!
Mobot Studios has shared new details about the upcoming Wii U eShop game Paper Monsters Recut, which we've rounded up below. A few screenshots are also posted above.
– Based on the original game
– Nearly a full year spent rebuilding from the ground up so it looks and plays the way a console platformer should
– Tight responsive controls with classic super-speed button and double jump
– World made up of paper, cardboard, strings, and a few cotton balls
– Adorable cast of characters and bosses
– Old school style playable overworld, with plenty levels and secrets to unlock along the way
– Collect special treasure to unlock bonus high score mini games
– Tons of gameplay variety, new levels, power-ups, and hidden stages
– Jetpacks and lasers
– Original soundtrack
– Full 1080p visuals
– New dynamic lighting, real-time shadows, and extra polish
– Wii U GamePad special features and support (including GamePad only mode)
Source: Mobot Studios PR
Mobot Studios has now confirmed they have submitted their recreated platformer to Nintendo and are awating for approval. Promising that it will be released "very soon".
Also promising "full 1080p HD graphics, with new dynamic lighting, real-time shadows, and extra polish".
Mobot Studios has completed development of Paper Monsters Recut. A release date hasn't been announced as of yet, but we should be hearing something "very soon."
Mobot wrote on Twitter:
Paper Monsters Recut for #WiiU is done and ready. Release date coming very soon. #gamedev @CM_Games

— James (@MobotStudios) July 15, 2014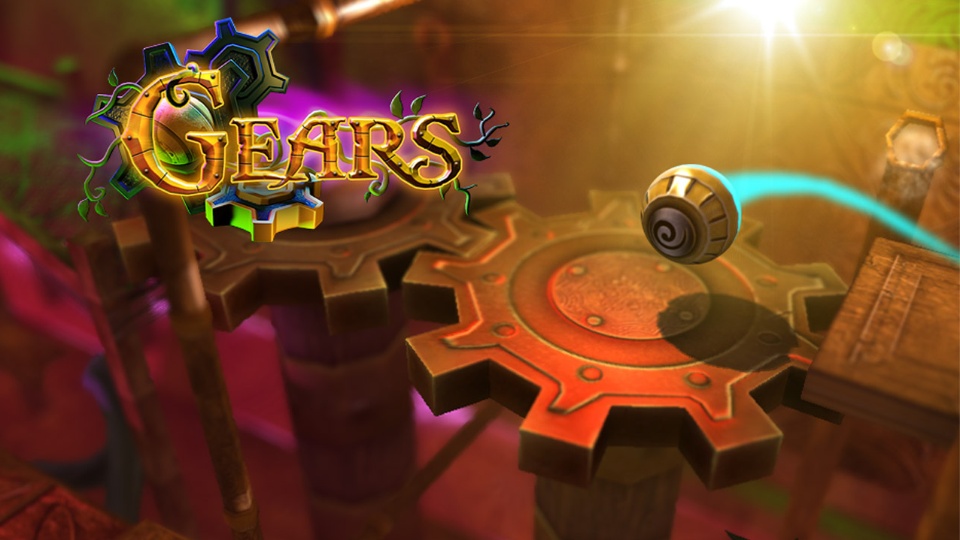 Mobot Studios is working on a Wii U version of the iOS title "Gears". It'll be hitting the eShop sometime this spring.
In Gears, players navigate a ball across three unique worlds. Here's what's being changed for the Wii U version:
Complete graphics overhaul for the big screen
New higher res textures
Real-time lighting and shadows
New Gamepad functionality
Gears will support tilt and touch control schemes from the iOS version as well as analog and button inputs.