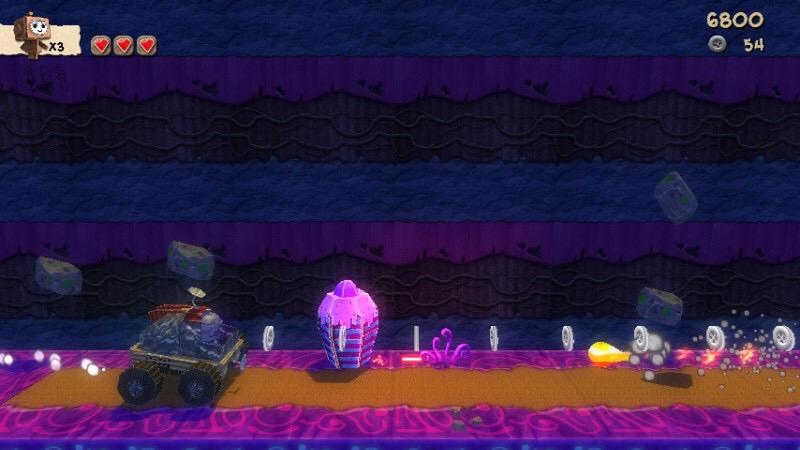 The newest Paper Monsters Recut update is now live in North America. Once applied, players should find a much smoother experience thanks to the elimination of certain bugs.
Developer Mobot Studios passed along the update news on Twitter:
Paper Monsters Recut #WiiU patch is finally live for North America! Buggy Blast Away! pic.twitter.com/q1V0HpsveT

— Fletcher (@MobotStudios) May 8, 2015
Paper Monsters Recut's update previously came to Europe in March.
Thanks to Cameron for the tip.
An update for Paper Monsters Recut has gone live in Europe. The patch should be coming to North America soon, and we'll update this post when that happens. Developer Mobot Studios says the update mainly addresses bugs.
Paper Monsters Recut for #WiiU update is live in EU. Should be coming any day now in NA too. Mostly bug fixes.

— Fletcher (@MobotStudios) March 11, 2015
Last week, Mobot Studios shared first screenshots from its next Wii U title. We now have a name for the project plus first details.
Blocky Bot is a game that offers a "high score-driven" mini-game experience. It features a combination of various 2D/3D styles, tight controls, level variety, and plenty of characters to unlock. Mobot has also teased "a guest appearance from another well-known eShop character, and a couple of old school contra-type codes for unlockable items".
Look forward to more information about Blocky Bot soon.
Source: Mobot Studios PR
Mobot Studios revealed the mini action-platformer "Super Kid Ninja" for iOS today. We asked the developer if a Wii U version is in store as well.
Mobot said in response:
@NinEverything I don't want to get hated off the eShop. We have something else coming very soon for Wii U. Super Polished 3D mini platformer

— Fletcher (@MobotStudios) February 12, 2015
So it seems that Wii U isn't getting Super Kid Ninja, but we'll be seeing this interesting 3D mini platformer instead. That works for me!
How has Paper Monsters Recut performed on Wii U? Developer Mobot Studios said on Twitter that the game has performed adequately.
Mobot Studios will continue supporting Wii U in the future. Next up: a new action game that will appear on Wii U first.
@JonGryphon Descent but, It's good enough our new action game is #wiiU first. We're just sorta big N nerds more than anything i guess

— Fletcher (@MobotStudios) February 12, 2015
An update for Paper Monsters Recut is in the works, Mobot Studios has announced. The patch will fix a few bugs and there will be "a few other little surprises".
Mobot shared the Paper Monsters Recut update news on Twitter:
Paper Monsters Recut #WiiU update is in the works. We got some bug fixes and a few other little surprises too. pic.twitter.com/nVRhvYKFQR

— Fletcher (@MobotStudios) November 18, 2014
Paper Monsters Recut's European launch is coming very soon. Via Twitter, Mobot Studios announced that the game will be available on November 13.
The company confirmed through the following message:
Ready!! Paper Monsters Recut finally hits EU (with the exception of Germany) Nov. 13th #WiiU #Nintendo pic.twitter.com/deLI1RdLVS

— Fletcher (@MobotStudios) November 4, 2014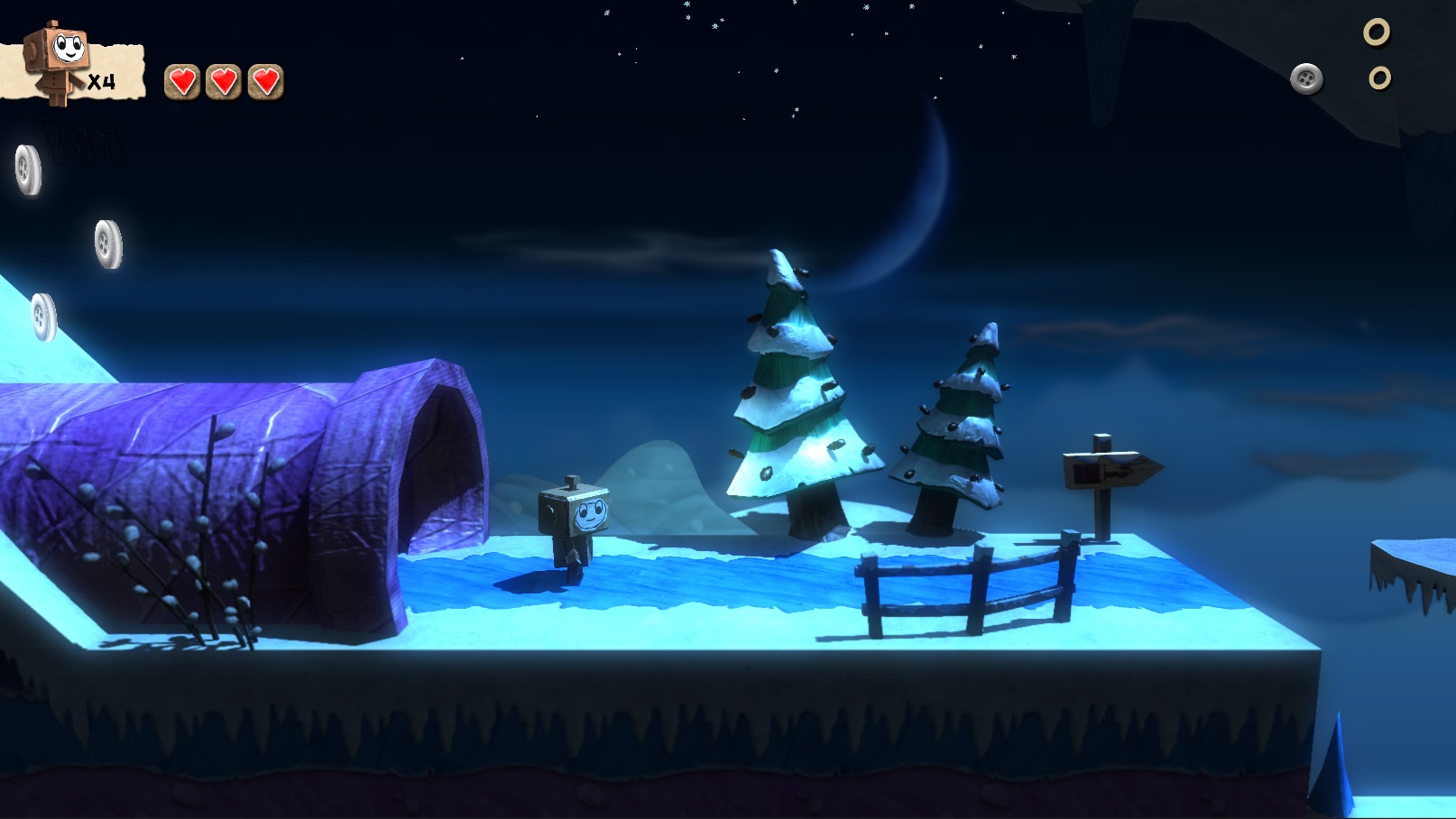 Our small residency with Mobot Studios has now come to an end as they show off the final weekly screenshot from the now-released Paper Monsters Recut on Wii U eShop. You can get the game for a handful of dollars if it looks like your kind of thing; it's probably worth noting that all of the reviews have been very positive so far.
Anyway, the last screenshot shows us a bit of winter-time ambiance from the new night-time levels in the game. For those of us in the northern United States this can serve as a blistering reminder of just how cold it's getting outside. For you lucky people that aren't dealing with freezing temperatures: Enjoy this bit of game-made snow-laden fun.
Our final Paper Monsters Recut screenshot shows off a new nighttime level in a wintery world called Yibiki Peaks. In these snow levels you'll encounter all sorts of "cool" characters and power ups from Yetis, to sleds, and even submarines. We hope you've enjoyed the screenshots. Stay tuned for the European release of Paper Monsters Recut very soon, follow us on Twitter @MobotStudios for more news, and a big thank you to Nintendo Everything for putting together this feature!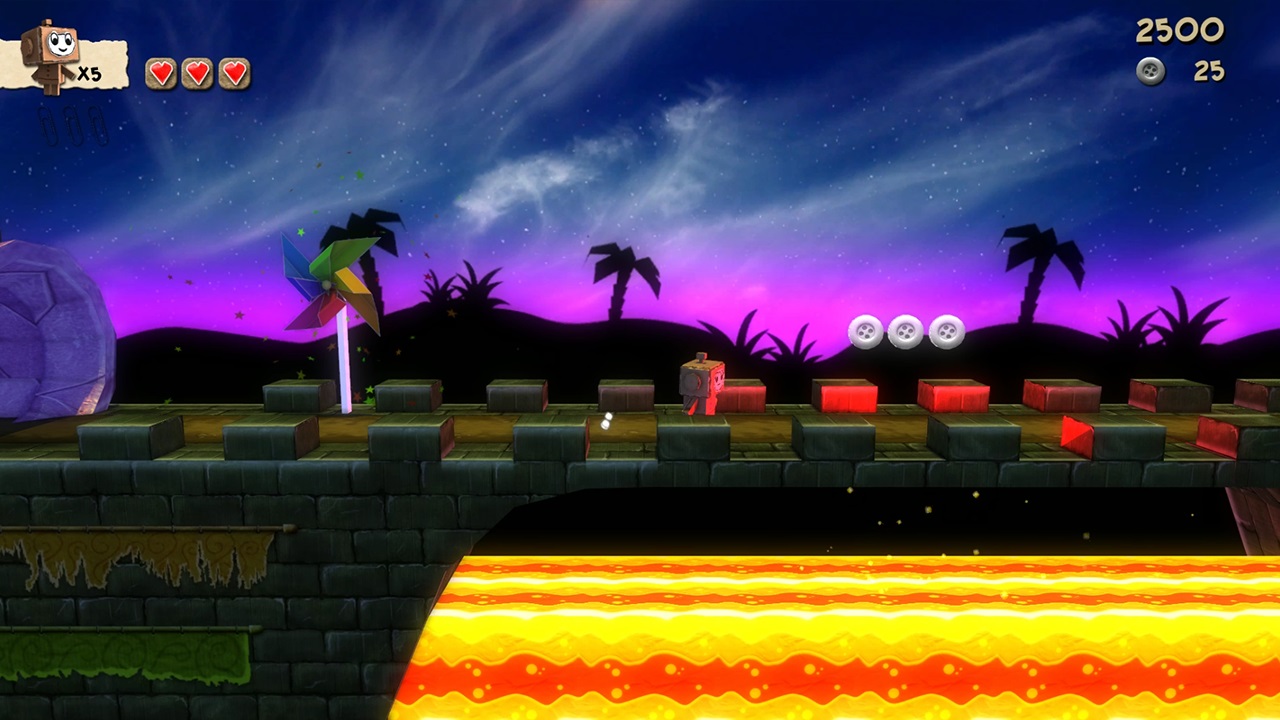 This week's Paper Monsters Recut screenshot introduces us to an environment found in one of the game's later areas. We also learn a need tidbit about the game straight from Mobot Studios. View the official screenshot description below:
This is towards the end of Paper Monsters Recut at the outskirts of Lord Papyrus' castle, which is also where you'll encounter some of the more challenging levels in the game with multiple lava pits, fire balls, and tons of classic platforming goodness. Fun fact: in the original game this background was only used in one of the cut scenes, but we liked the look of it so much that we brought it back to use the overworld and a playable level.