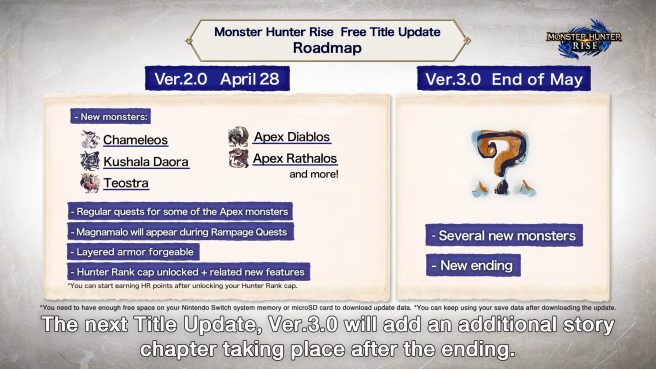 Capcom has shared an update roadmap for Monster Hunter Rise. More patches are in the works, with version 3.0 planned for the end of May.
Version 3.0 will include new monsters and a new story that takes place after the ending. Further information will be provided at a later date.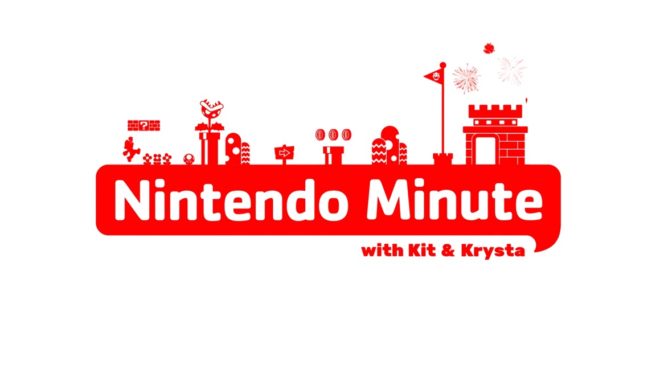 This week's episode of Nintendo Minute has gone live. In today's video, Kit and Krysta have YouTubers MissClick & PlayerEssence stop by to play Monster Hunter Rise. Check out the full episode below.