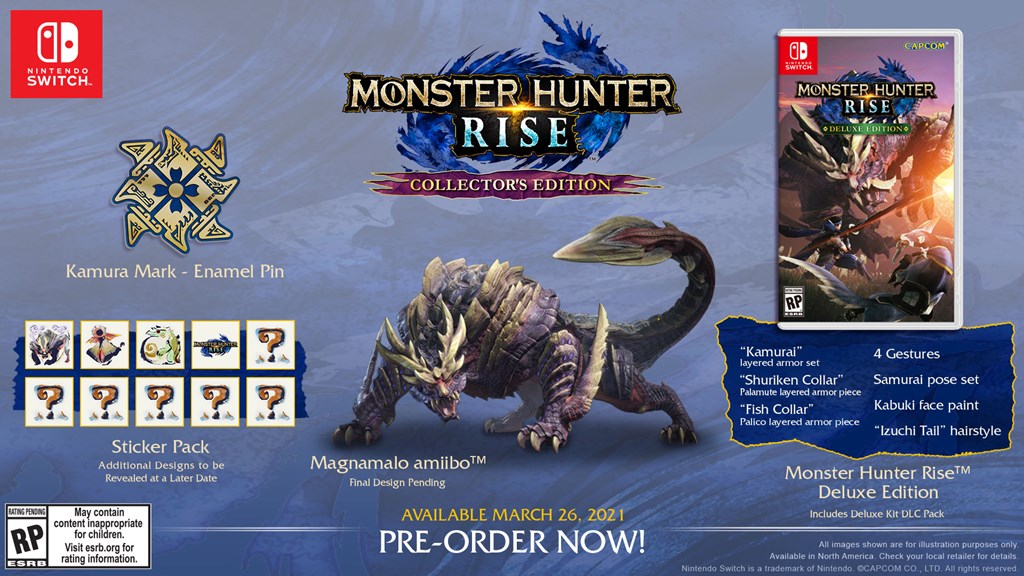 Update (9/22): GameStop has sold out, but Best Buy has just opened pre-orders here.
---
Original (9/18): Pre-orders for the Monster Hunter Rise Collector's Edition have started to open. GameStop currently has it here. When other retailers follow up, we'll add them to this post.
The Monster Hunter Rise Collector's Edition includes the Deluxe Edition (which goes for $70) plus a few goodies. The extras include the Magnamalo amiibo, enamel pin, and sticker pack.
Monster Hunter Rise launches for Switch on March 26, 2021.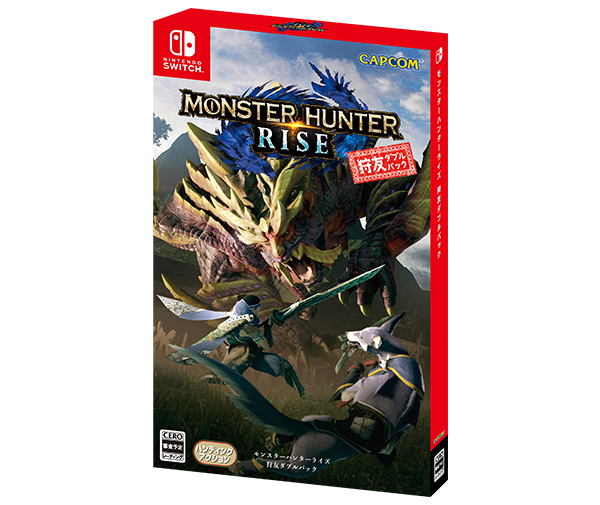 It seems that Japan is getting another exclusive edition of Monster Hunter Rise for the Switch. This special game package, which roughly translates to "Hunting friend double pack," features two copies of the game (one digital and one physical) as well as some downloadable content. All of this comes in a sleek box for 15,254 yen or around $145.
It seems the extra content has raised the price, as this double pack is $25 more than what two versions of the game would cost. Roughly translated, what this digital content includes is:
Recovery medicine Great x 80
Sweetbread trap x 10,
Demon dust x 20
Hardened dust x 20
Life dust x 20
Armor ball x 30
"Item pack" useful for cooperative play and hunting
Whether or not this is worth it is up to Japanese consumers, as it seems unlikely that this edition will come to the West. It's specifically marketed towards Switch owners who want to play the game with a friend, so it's possible that the online play is pretty extensive in the game.
We'll just have to see when Monster Hunter Rise launches on March 26, 2021.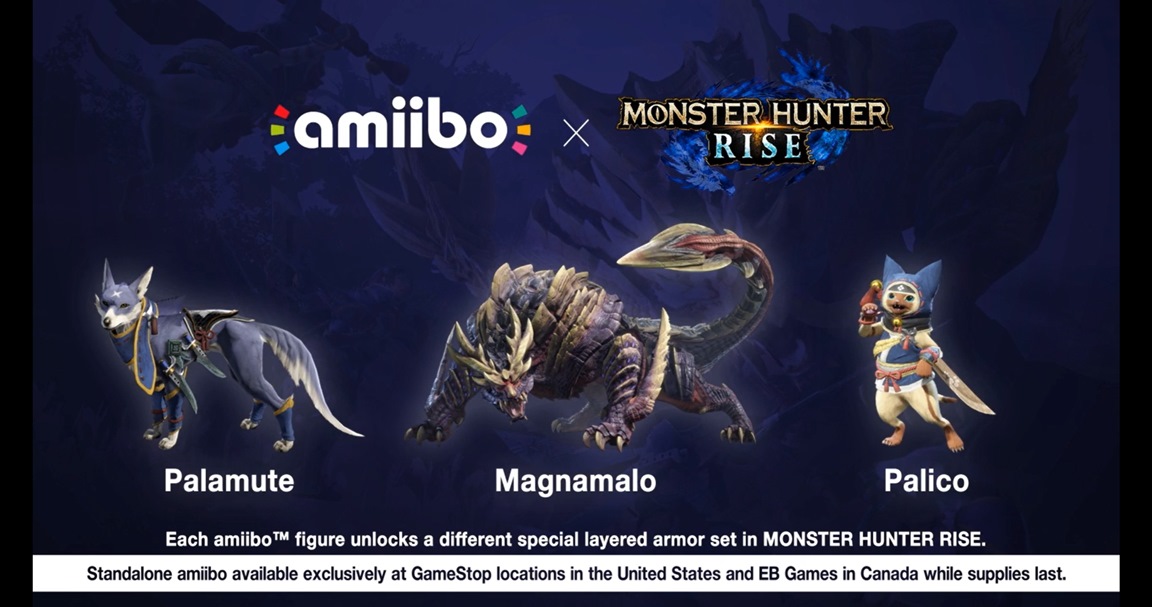 Capcom has a trio of amiibo planned for Monster Hunter Rise. Fans will be able to pick up figures based on Palamute, Magnamalo and a Palico. Interestingly, it appears that they'll cost a bit more than usual.
According to GameStop's internal system, the new amiibo will cost the following: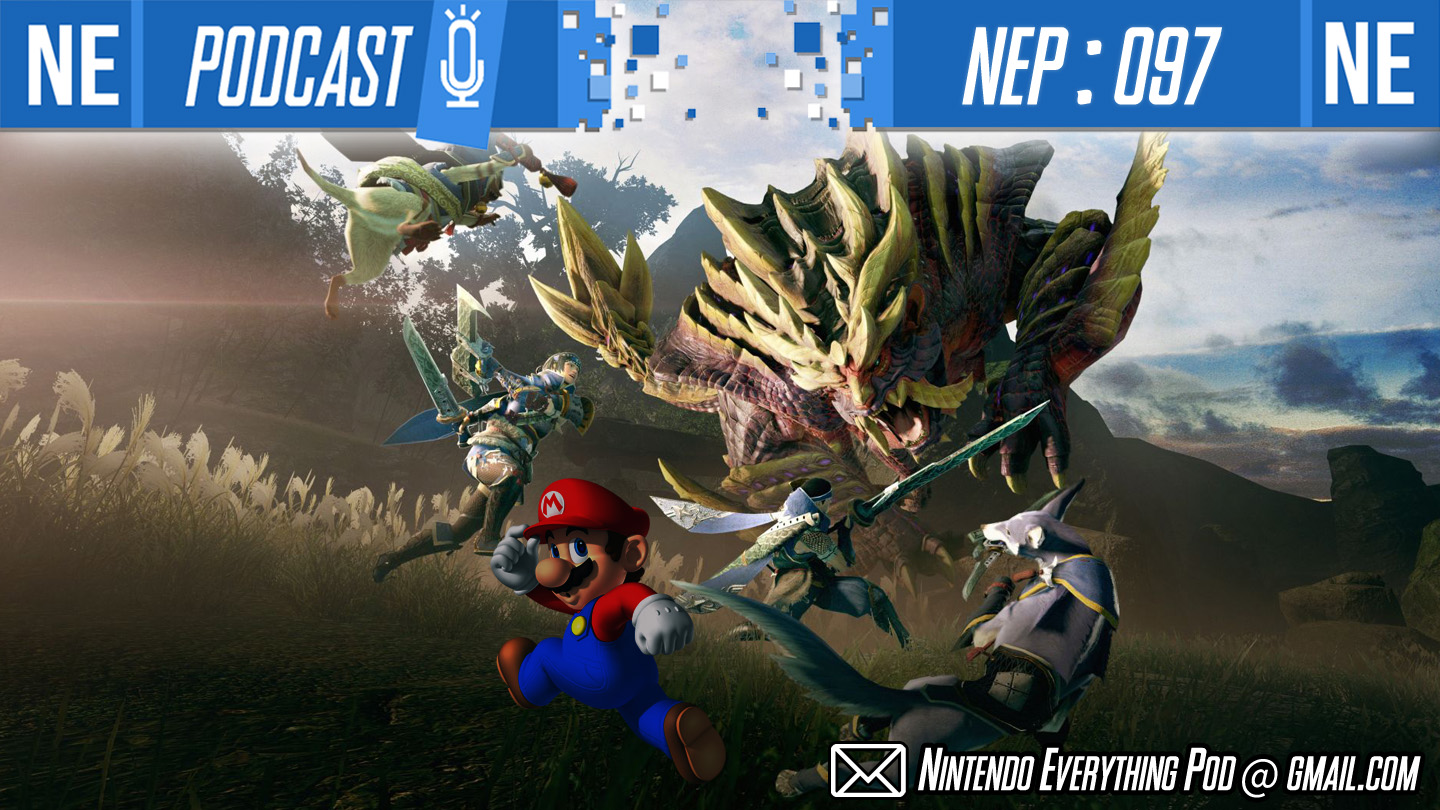 This week on Nintendo Everything Podcast, two Nintendo Directs came out and they're pretty fresh! Monster Hunter Rise and Stories 2 look so tempting, and so many other games have us looking forward to the future. Also, Mario 3D All-stars is apparently emulated, but…is that really a problem? We also throw in some next-gen talk with the recent PS5 price and pre-order situation.
Check out links and timestamps below and come hang out.
If you're enjoying NEP, please consider giving us a 5-star review on Apple Podcasts, and share us with a friend. It's incredibly helpful in getting us exposed to new listeners through algorithms, so we would greatly appreciate your help. Thank you for listening!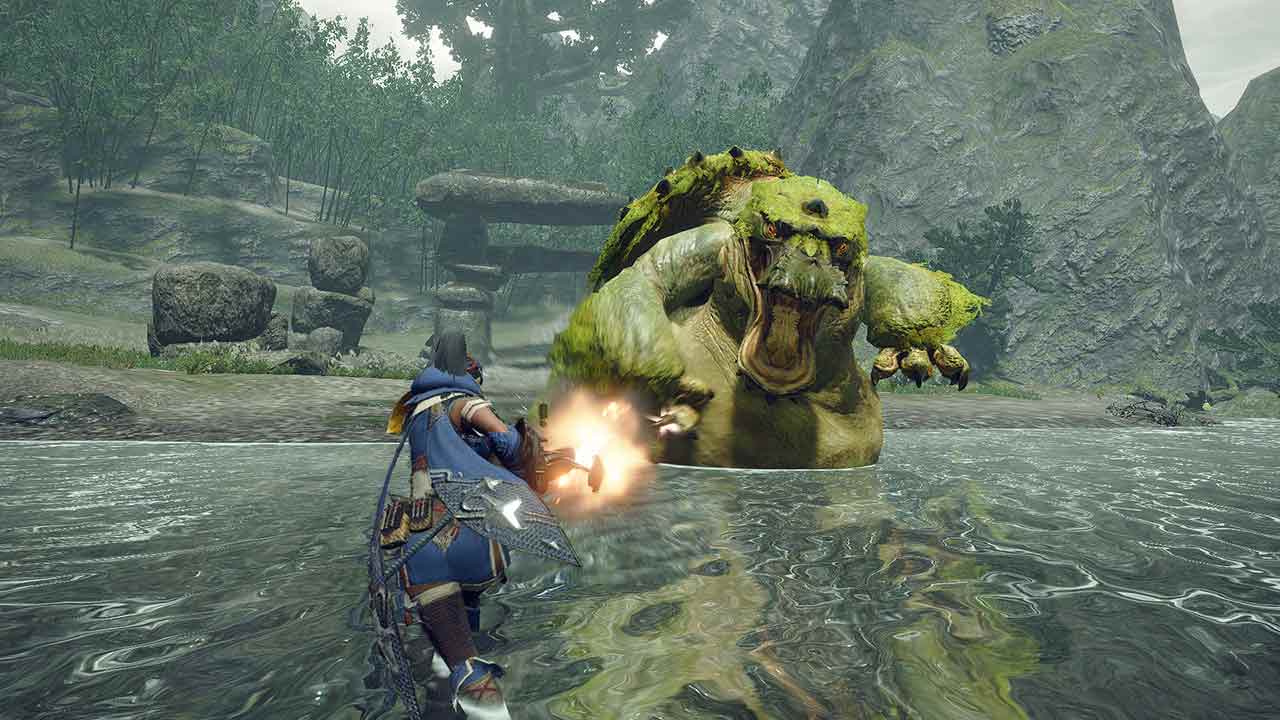 Following the announcement of Monster Hunter Rise, Arekkz Gaming spoke with EMEA Capcom Community Manager Josh Dahdrai to learn a bit more about the game. Dahdrai reconfirmed some aspects that were pretty much already known, but also commented on other aspects like post-launch support, frame rate, and why it's not a numbered title.
Here's the full roundup: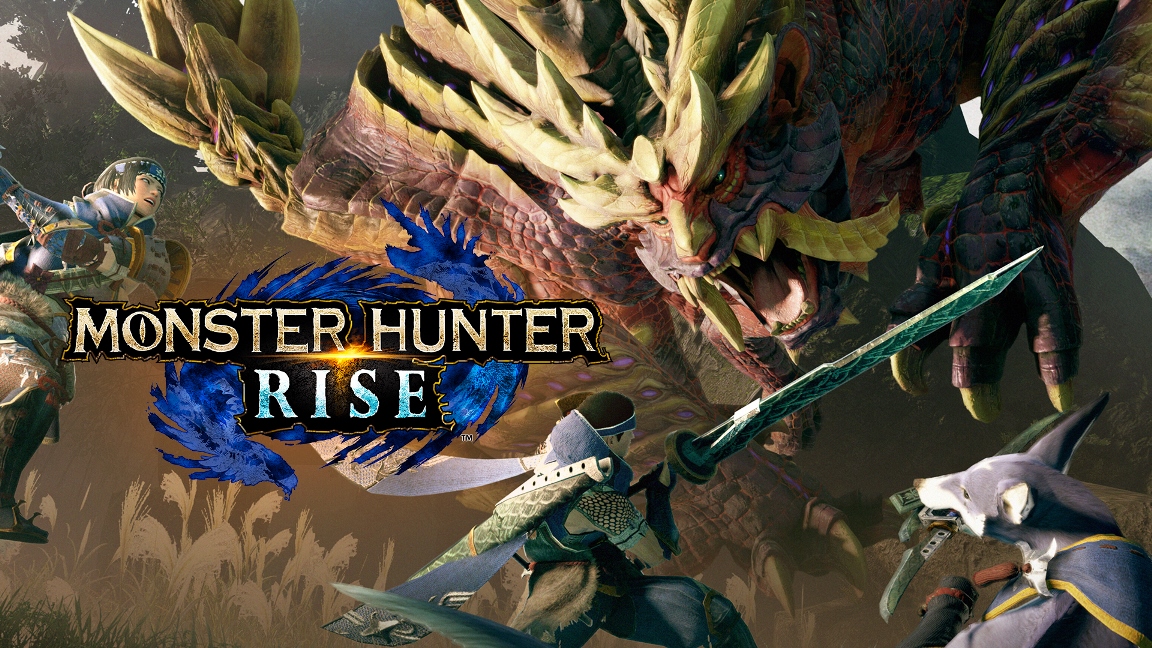 Capcom is developing Monster Hunter Rise with the RE Engine, the company has announced. It'll be the first Switch game created with the technology.
RE Engine has been some of Capcom's most recent projects, including the Resident Evil titles starting with Resident Evil 7 as well as Devil May Cry 5.
In an announcement regarding Monster Hunter Rise (and Monster Hunter Stories 2), Capcom said "the game is currently being developed with Capcom's proprietary RE Engine in order to provide a new, approachable Monster Hunter experience that can be enjoyed anytime, anywhere and with anyone." You can read the full press release below.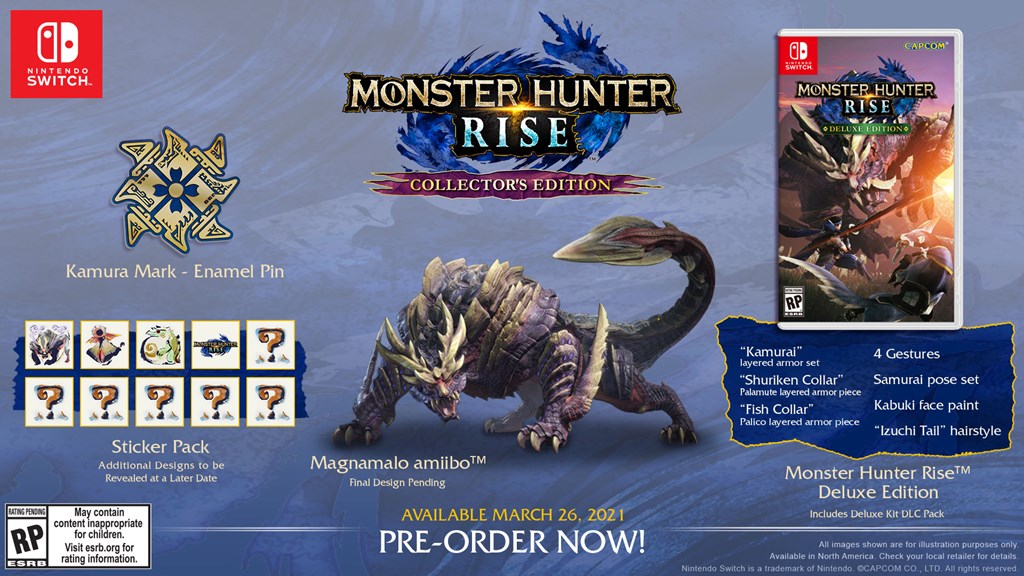 Capcom has provided a bunch of assets for Monster Hunter Rise. We have a look at the game's collector's edition, boxarts, screenshots, and art.
Here's the full roundup: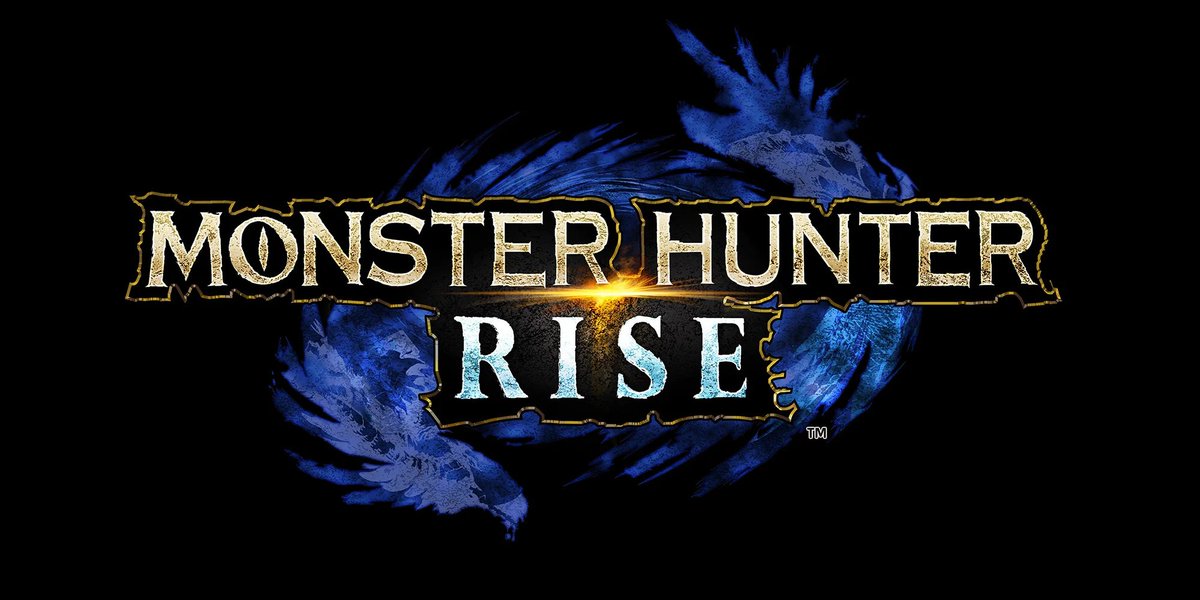 Capcom has shared an official announcement for both Monster Hunter Rise and Monster Hunter Stories 2. Details about the two titles are available, and it's also confirmed that they're only releasing on Switch.
Here's the full announcement: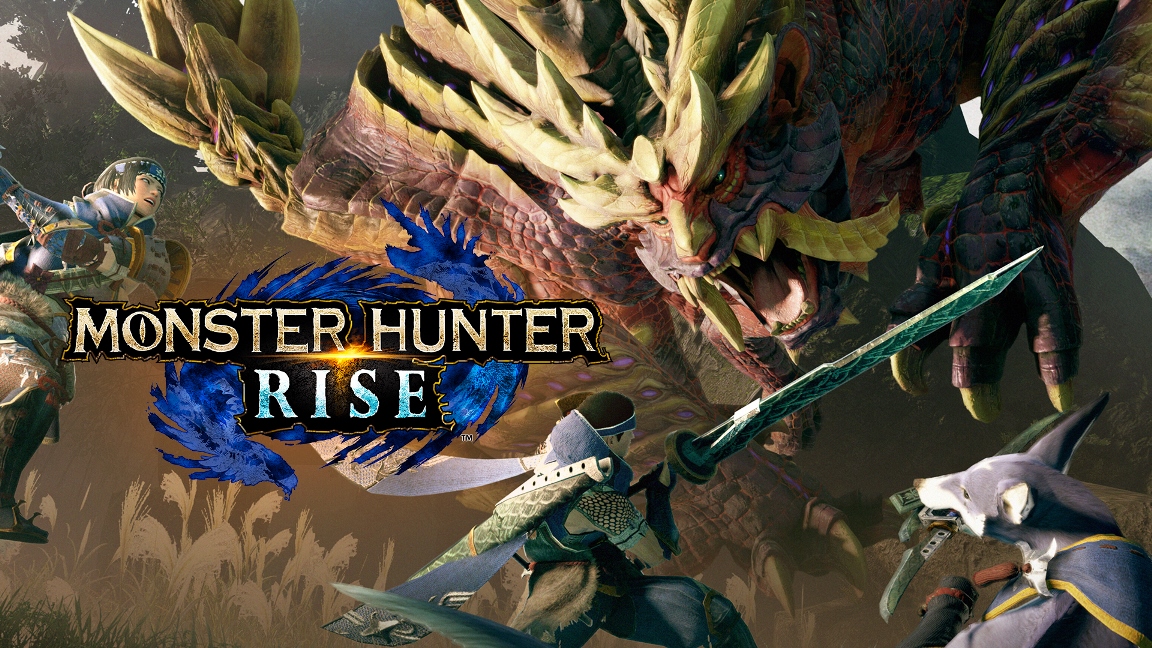 Capcom has opened up pre-orders for Monster Hunter Rise on the Switch eShop. To download the game, you'll need 8.8GB of free space.
Switch owners can choose to buy a regular copy or a Deluxe Edition. The latter version comes with the following extras: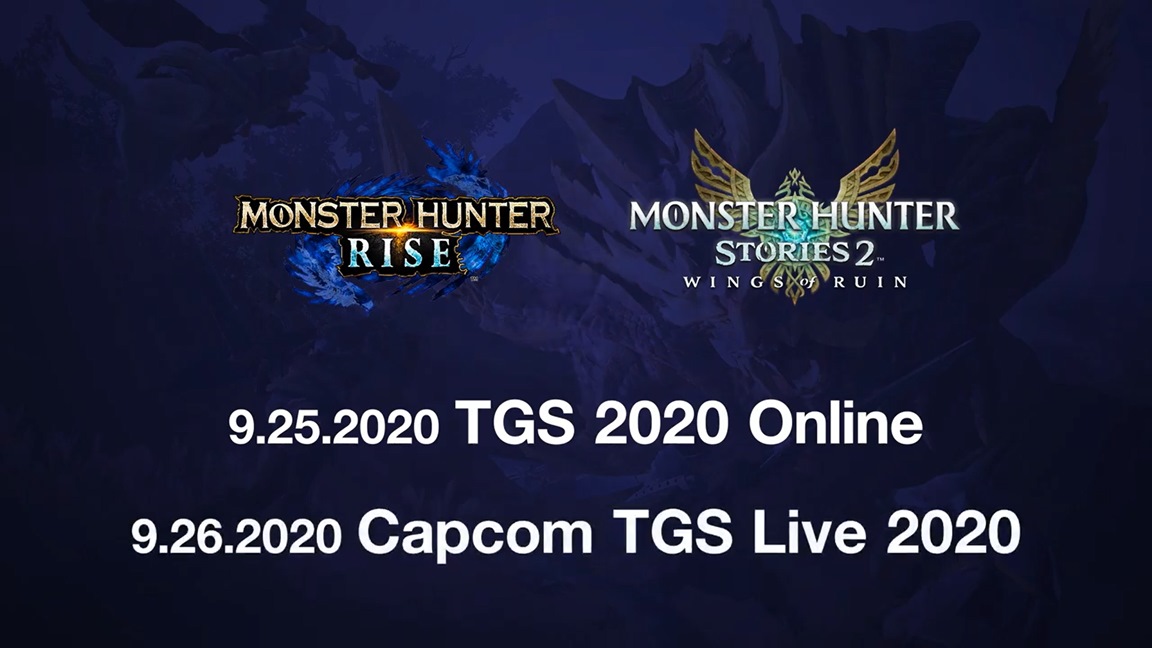 Monster Hunter Rise and Monster Hunter Stories 2 were just announced for Switch today, but more news is coming soon. Capcom has confirmed that additional updates will be shared during TGS Online 2020. That also includes Capcom TGS Live 2020. Both of these events are planned for September 25 and September 26 respectively.
More Monster Hunter Rise launches for Switch on March 26, 2021. Monster Hunter Stories 2 follows in Summer 2021.