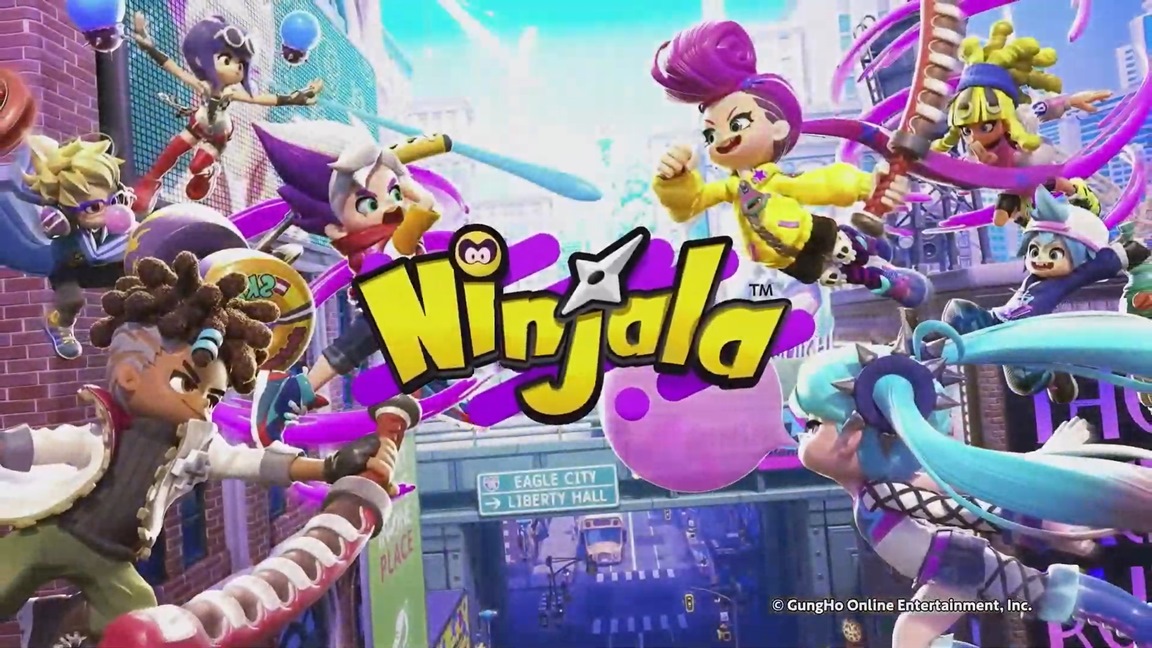 GungHo Online Entertainment has put out the official launch trailer for its Switch exclusive Ninjala. Have a look at the video below.
Ninjala is due out for Switch via the eShop on June 24.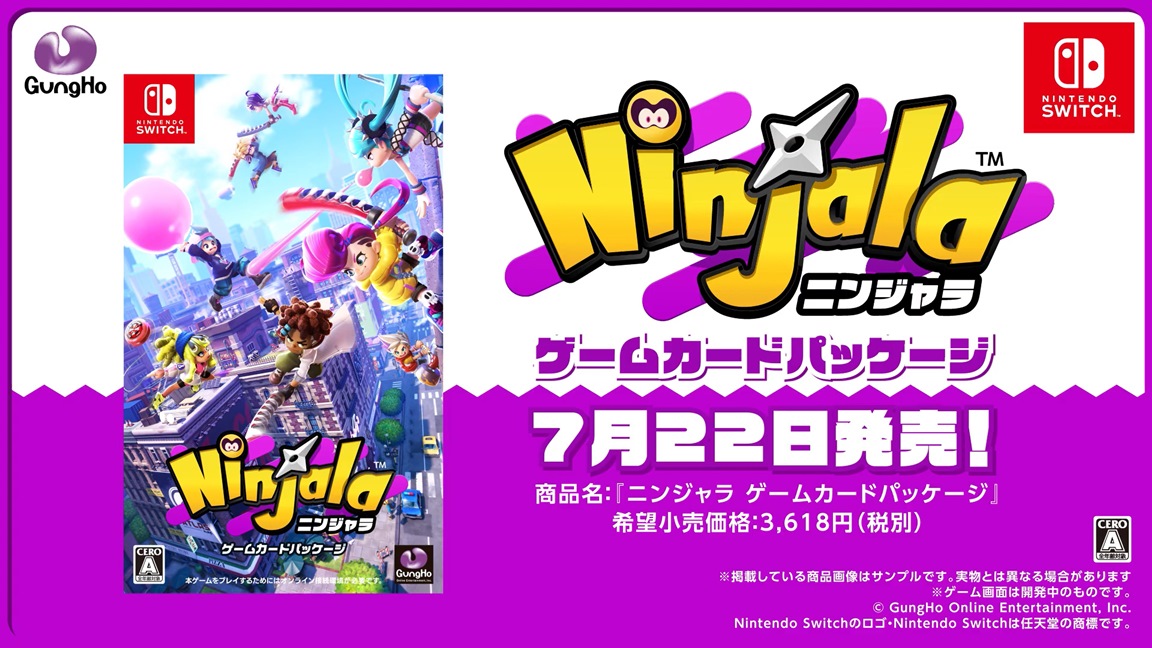 Ninjala will have a retail release – at least in Japan. GungHo recently announced plans to offer a physical version in the region.
Play-Asia has now opened pre-orders, and you can reserve a copy here.
Ninjala's physical edition includes a copy of the game on a cartridge, 2,000 Jala, and a few exclusives (that will likely need to be redeemed through the Japanese eShop): the costume Raven Tengu, accessory Raven Tengu Mask, sticker Gumchi Ninja, and emote. Yantsu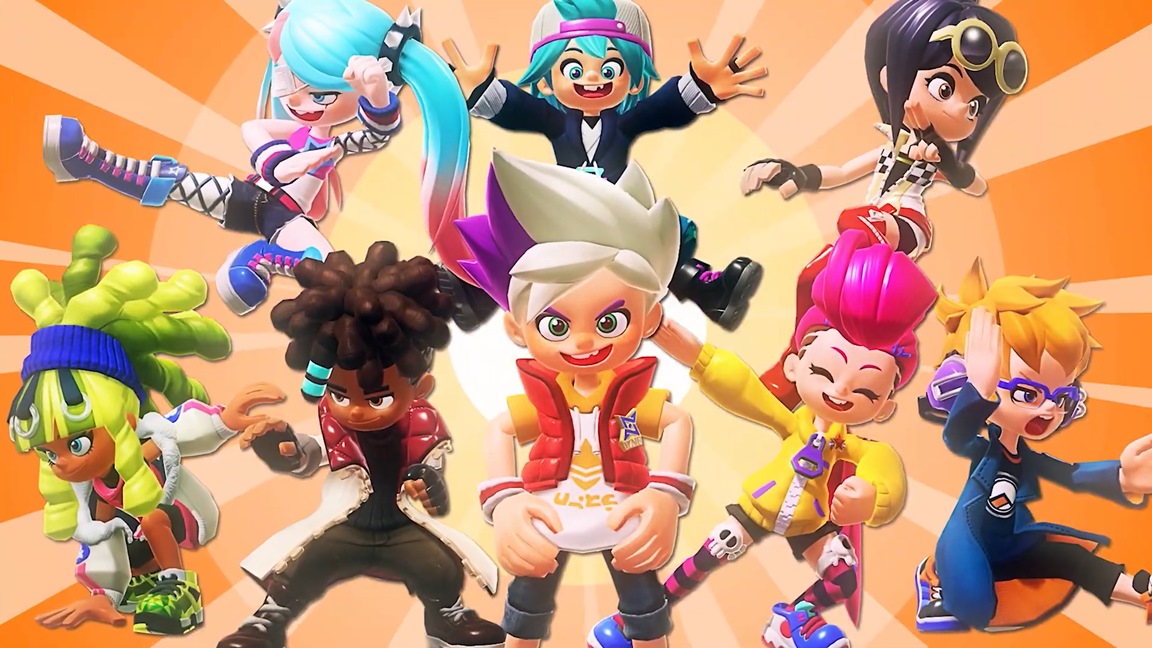 GungHo Online Entertainment has shared a pair of trailers for Ninjala. Videos showcasing the game's story mode and first season can be found below.
Ninjala is due out for Switch on June 24.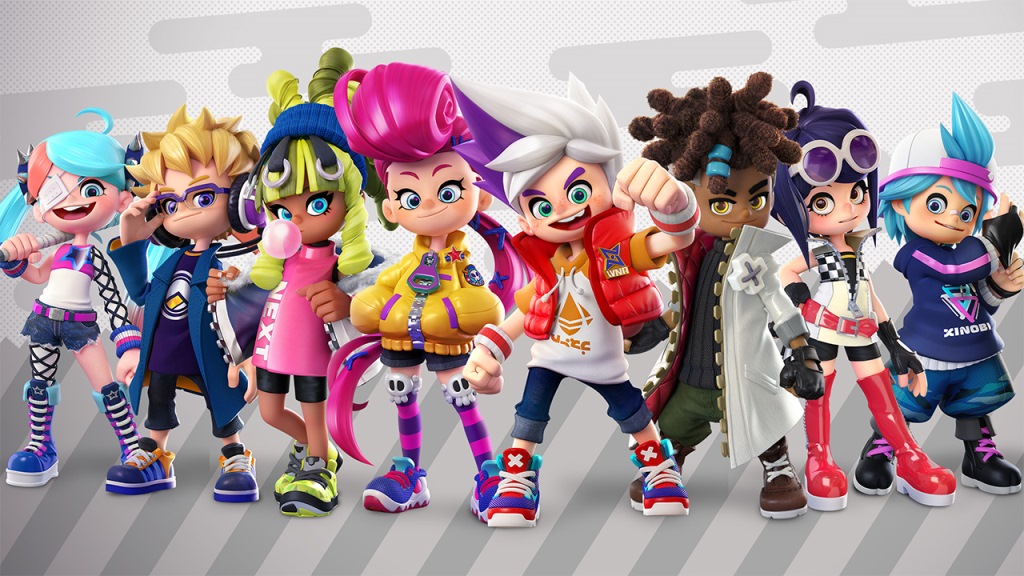 Ninjala fans will be able to purchase the game's story mode when it launches later this month, the latest issue of CoroCoro confirms.
Based on a previous datamine, the story move involves fending off the attacks of invading space ninja. If what was found in the files holds true, you'll be playing as Van, who has a mentor called Master Gramps. CoroCoro says there will be battles, characters, and stories that can only be accessed through this mode.
In Japan, the story mode will be offered as DLC for 1,100 yen. However, it'll have a discount and will be sold for 495 yen for a limited time.
GungHo Online Entertainment today published the fifth developer diary for its Switch exclusive Ninjala. In the video below, some statistics from the open beta are covered and we also get a look at two new weapons: Scroll Blade and Drum Beat.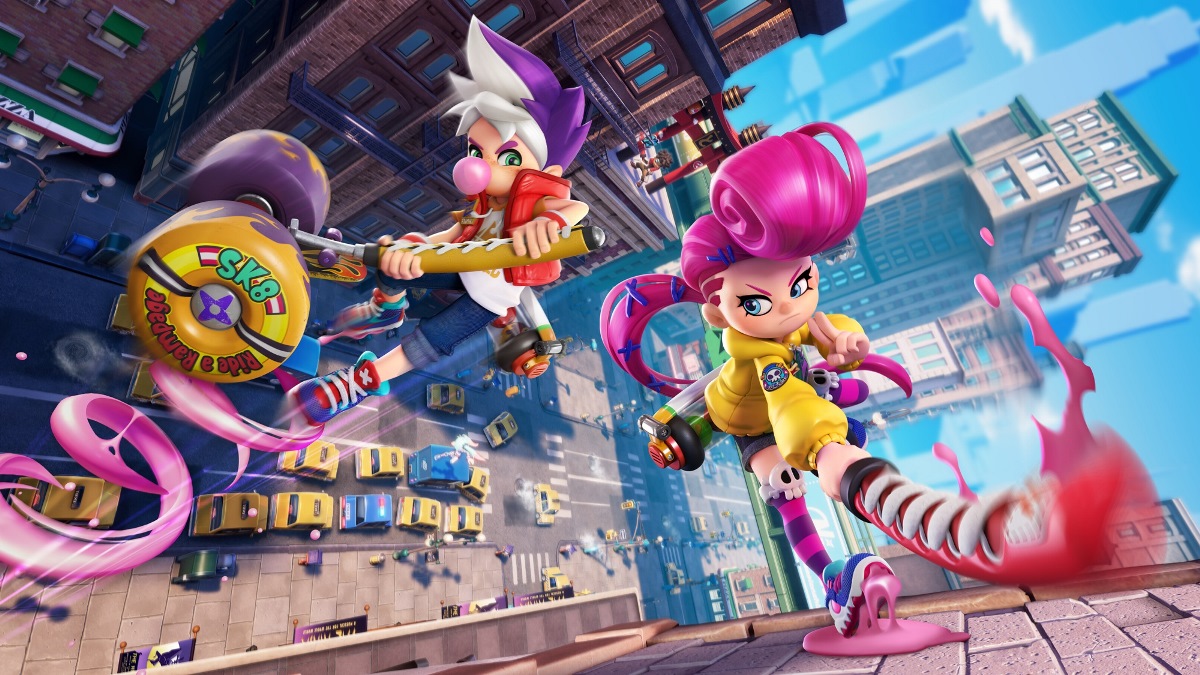 When Ninjala lands on Switch this month, it will be mostly be released as a free-to-play game. There will be paid elements, but anyone will be able to download it at no extra cost from the eShop to see what it has to offer.
We recently asked game designer Kazuki Morishita about the approach behind making Ninjala free-to-play. Speaking with Nintendo Everything, Morishita explained: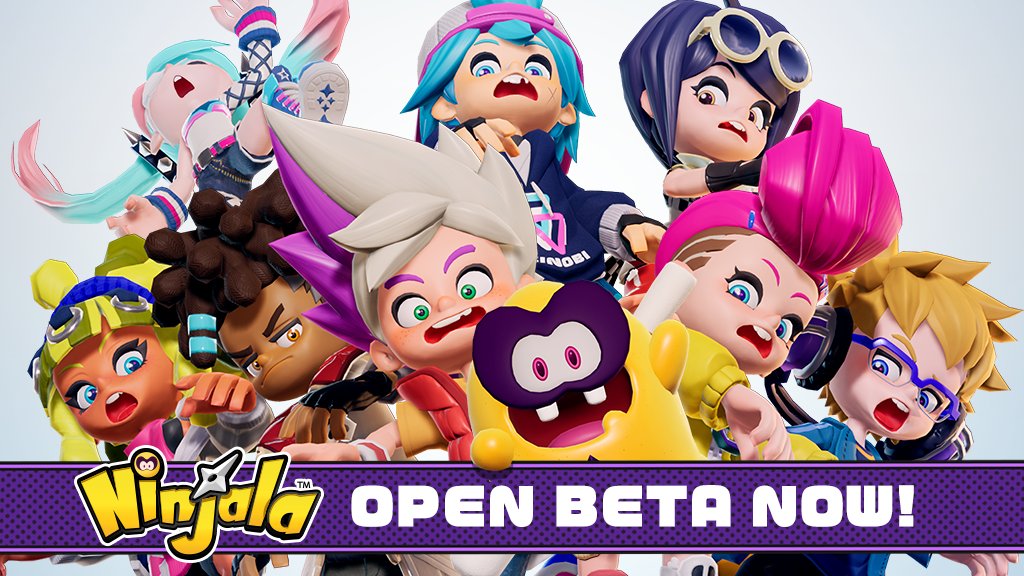 GungHo Online Entertainment has published a fourth developer diary for Ninjala. The video, which covers in-game purchases, earning and using Ninja Medals, and powering up your characters using Shinobi Cards, can be found below.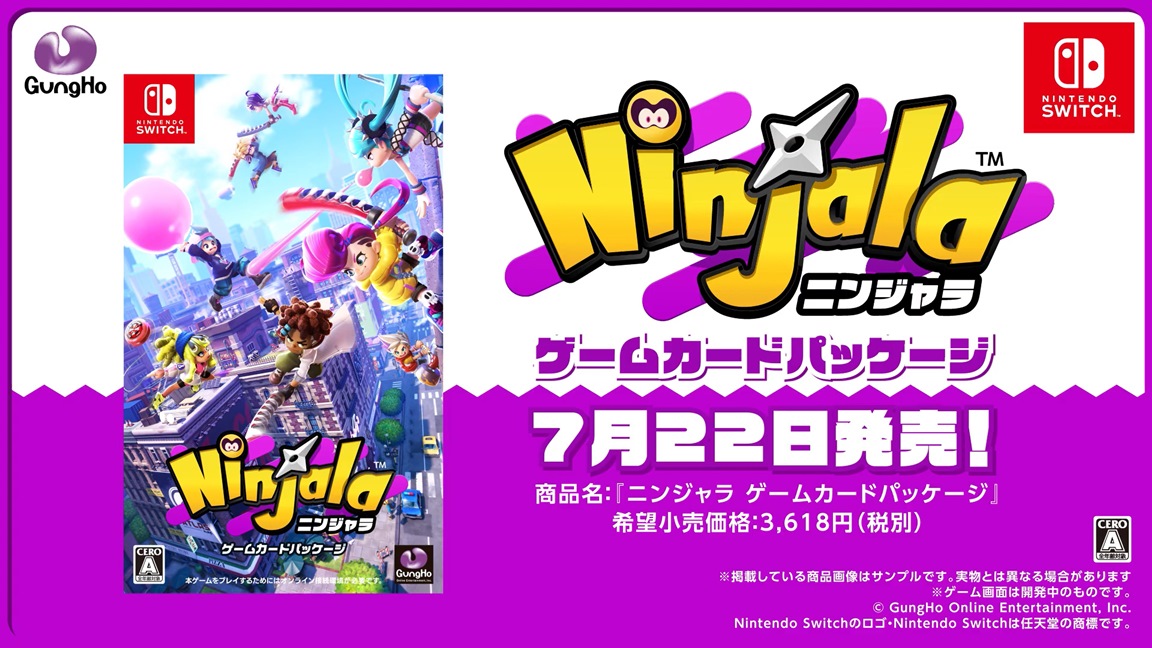 Ninjala will have a physical release in Japan, GungHo Online Entertainment has announced. Copies include the game on a cartridge plus extras, including a special costume, accessory, sticker, and emote. 2,000 Jala will be packed in as well.
The physical version of Ninjala hits Japan on July 22. Pricing is set at 3,618 yen.
Here's a new trailer: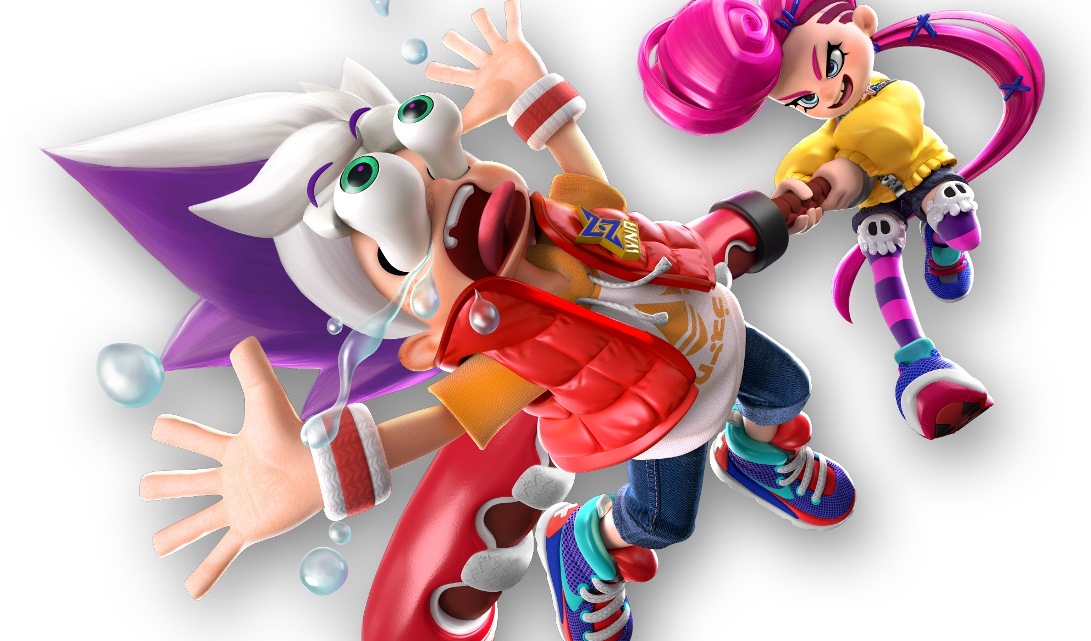 Update: GungHo now tells us that a second beta test is currently unconfirmed. Stay tuned for additional information.
---
Original: Due to the coronavirus, Ninjala has been delayed by about a month. GungHo Online Entertainment is hoping to make the wait a little bit easier by holding a second beta test. We don't have all of the details yet, but more information should be coming very soon.
As for the delay, GungHo president and CEO Kazuki Morishita explained: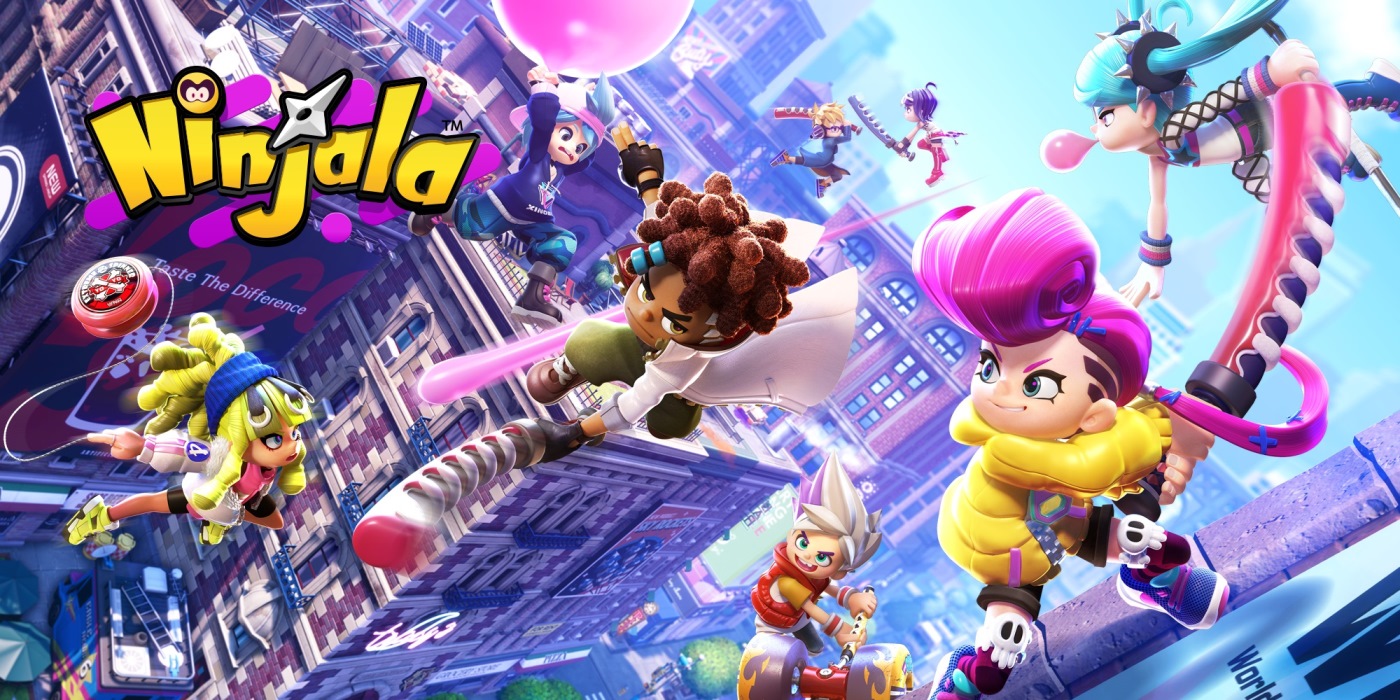 Ninjala was originally supposed to release on the Switch eShop at the end of this month. Unfortunately, that'll no longer be happening.
GungHo Online Entertainment announced via social media that Ninjala has been pushed back to June 24. This is due to the impact of the coronavirus. GungHo apologized to those who have been waiting for the game.