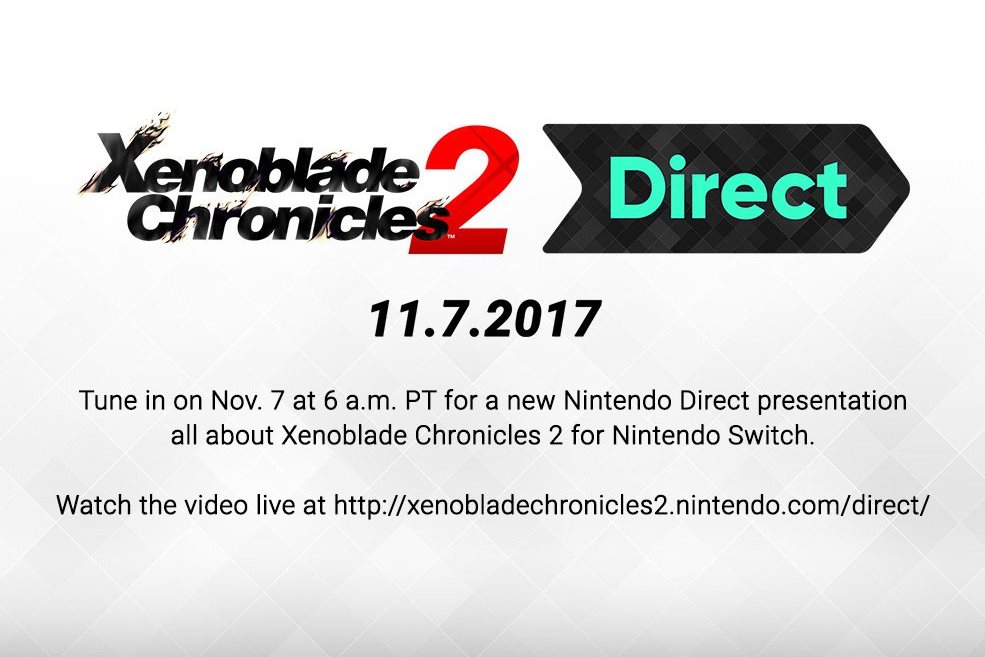 Today's Xenoblade Chronicles 2 Direct will be beginning shortly. Nintendo intends to start the presentation at 6 AM PT / 9 AM ET / 2 PM in the UK / 3 PM in Europe.
You can watch the Xenoblade Chronicles 2 Direct as it happens below. We'll also have a live blog going after the embed.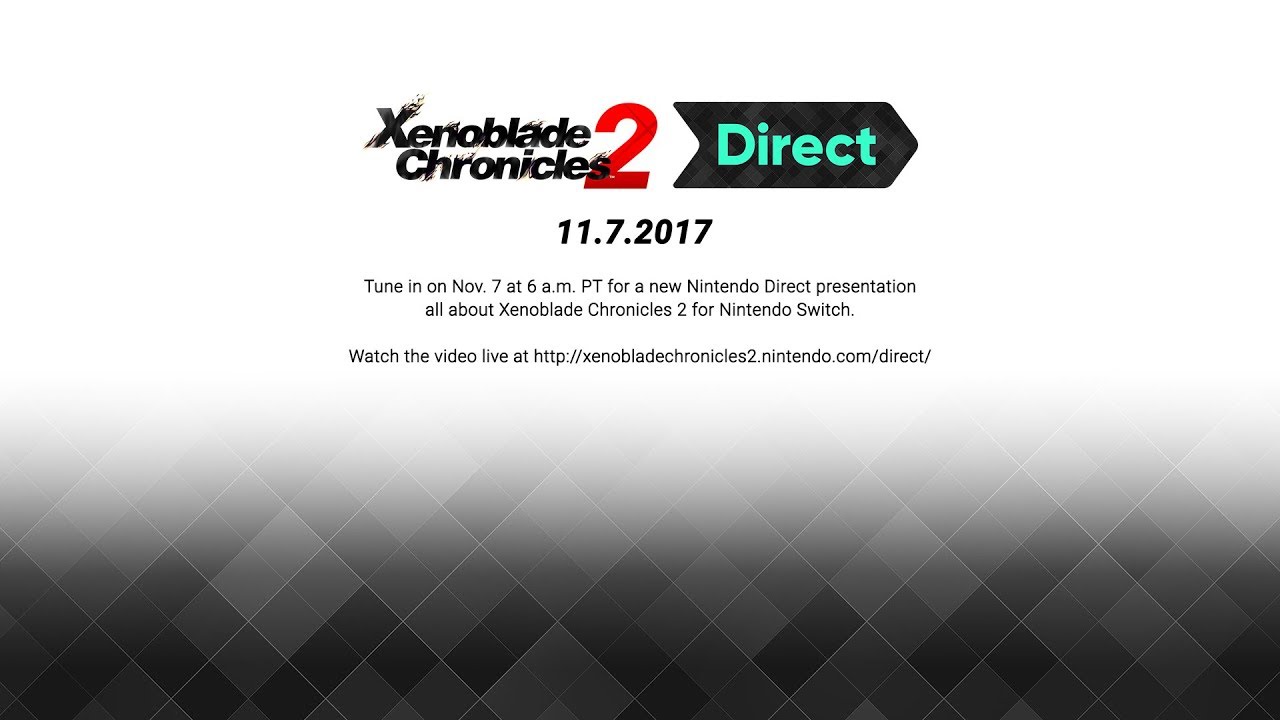 A Nintendo Direct presentation focusing on Xenoblade Chronicles 2 is taking place next week, Nintendo has just revealed. The presentation will be held on November 7.
Expect the Direct to take place at the following times:
– 6 AM PT
– 9 AM ET
– 2 PM in the UK
– 3 PM in Europe
The presentation will be streamed in the YouTube embed below. We'll share the stream on Tuesday as well, and we'll likely have a live blog going.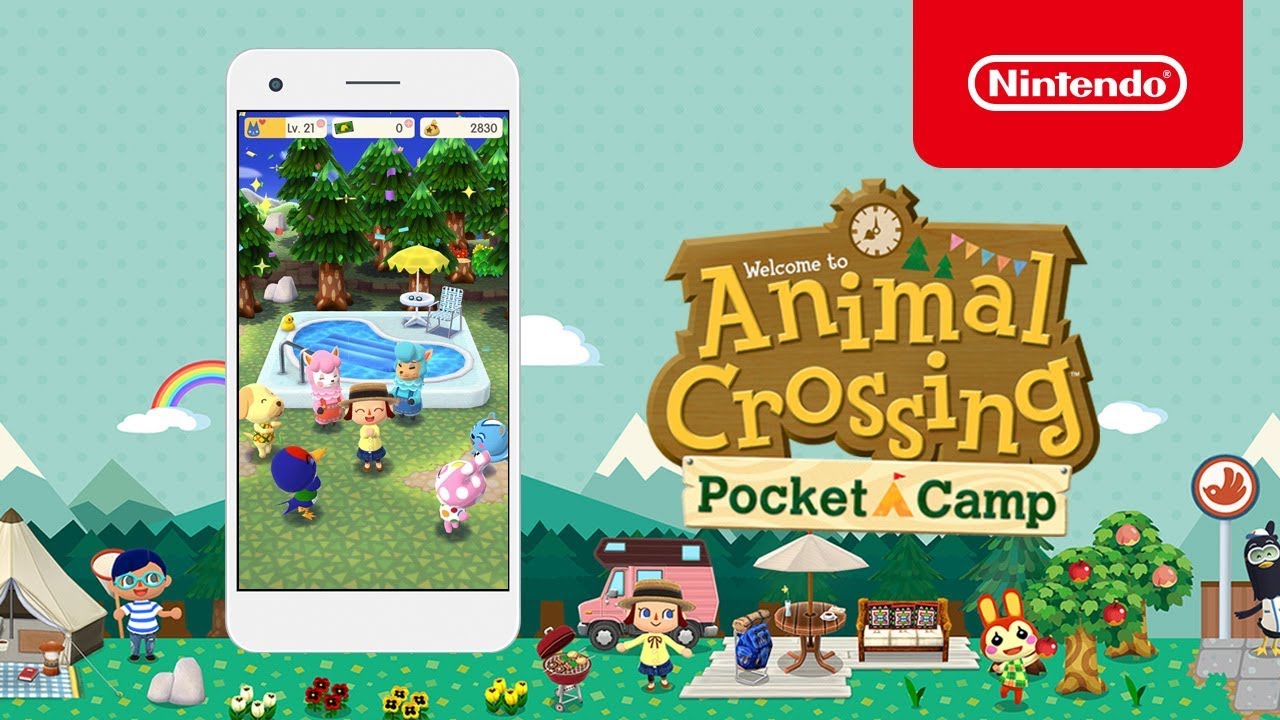 The Animal Crossing Mobile Direct is over, but for those who missed it, the entire presentation is now online. View the full recording below, along with a digest video.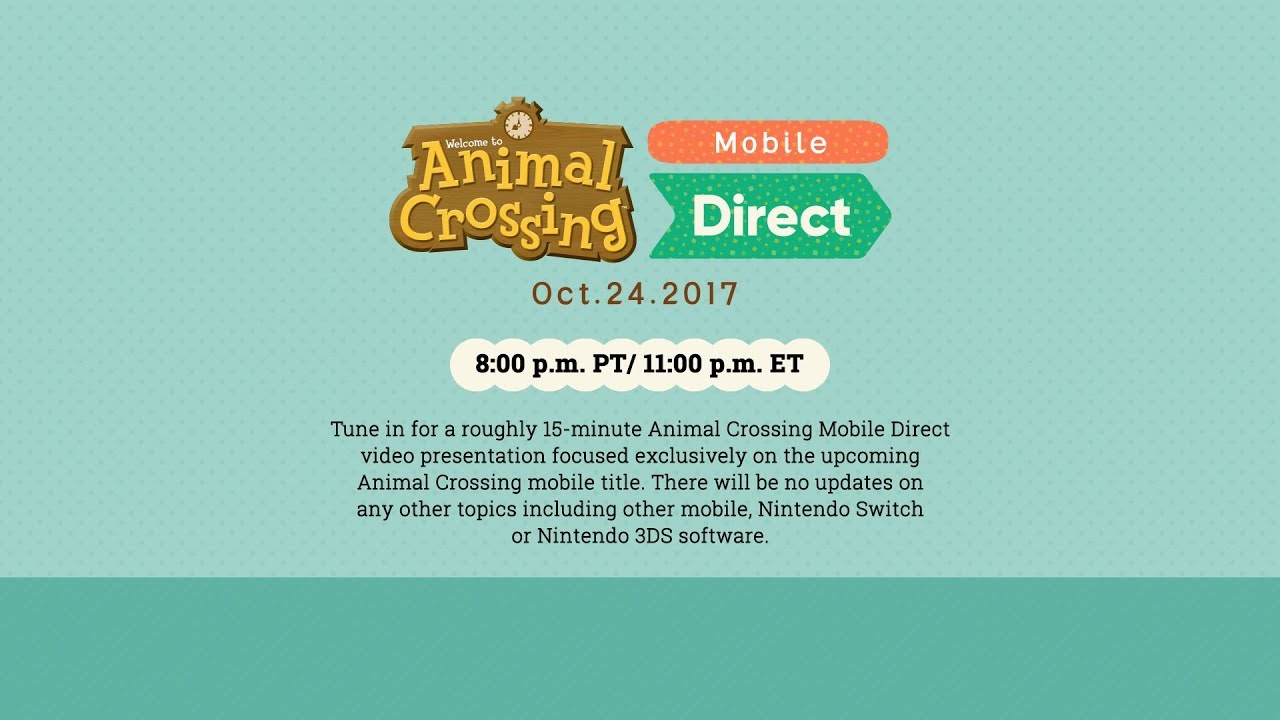 Today's Animal Crossing Mobile Direct will beginning not too far from now. Nintendo's presentation is set to begin at 8 PM PT / 11 PM PT / 4 AM in the UK / 5 AM in Europe. It should last about 15 minutes.
As we know, only the Animal Crossing game for mobile game will be covered here. We won't be seeing anything about Switch or 3DS.
You can watch the presentation as it happens below.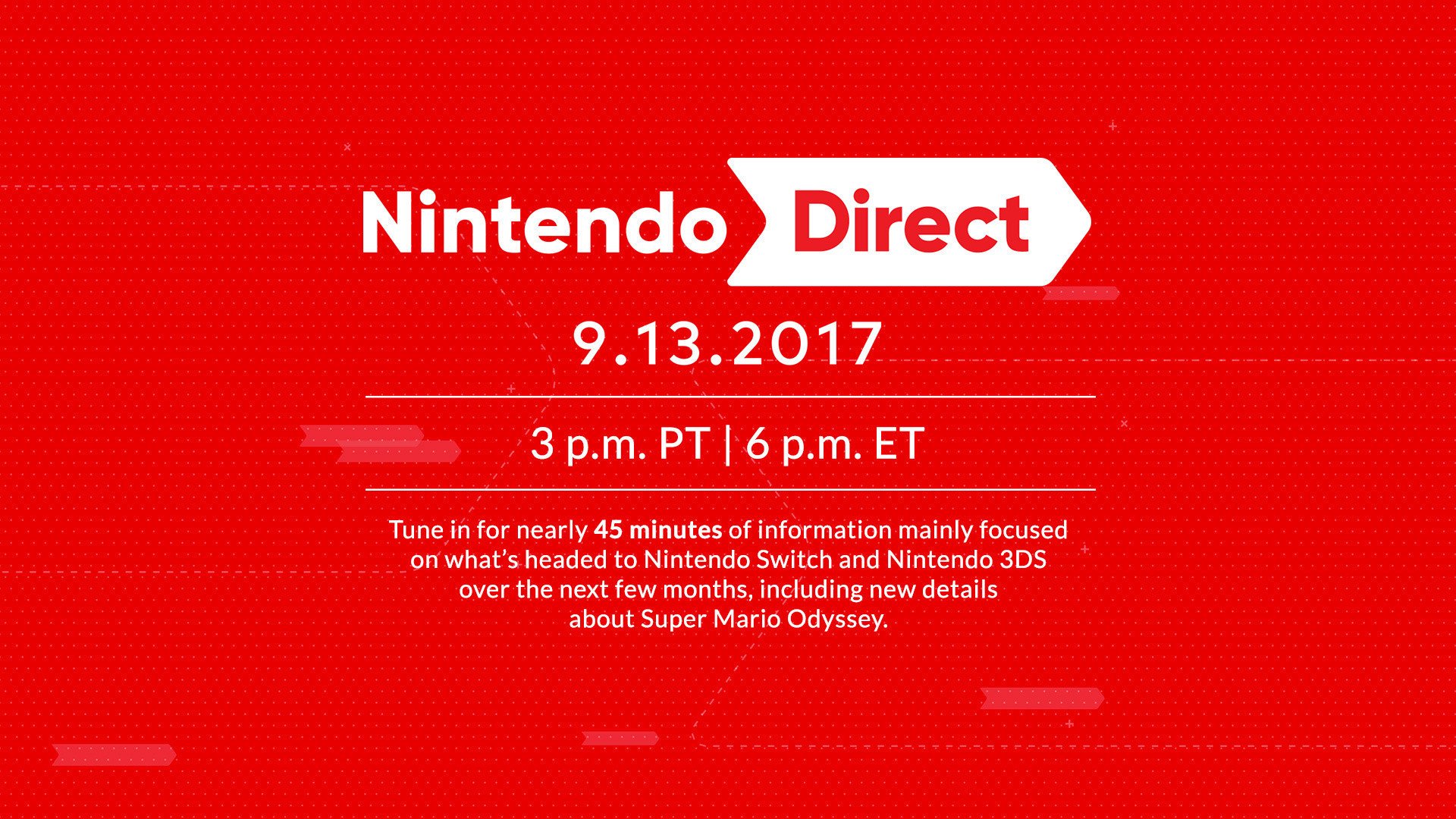 The latest Nintendo Direct will be kicking off not too long from now. Nintendo will begin hosting the presentation at 3 PM PT / 6 PM ET / 11 PM in the UK / 12 AM in Europe.
In the west, the new Nintendo Direct will be about 45 minutes long. The Japanese version will be 50 minutes long.
Assuming everything goes as planned, we'll have a live blog going below. Big news updates will be posted in real time as well. Finally, we have embeds for all three streams below. Should be fun!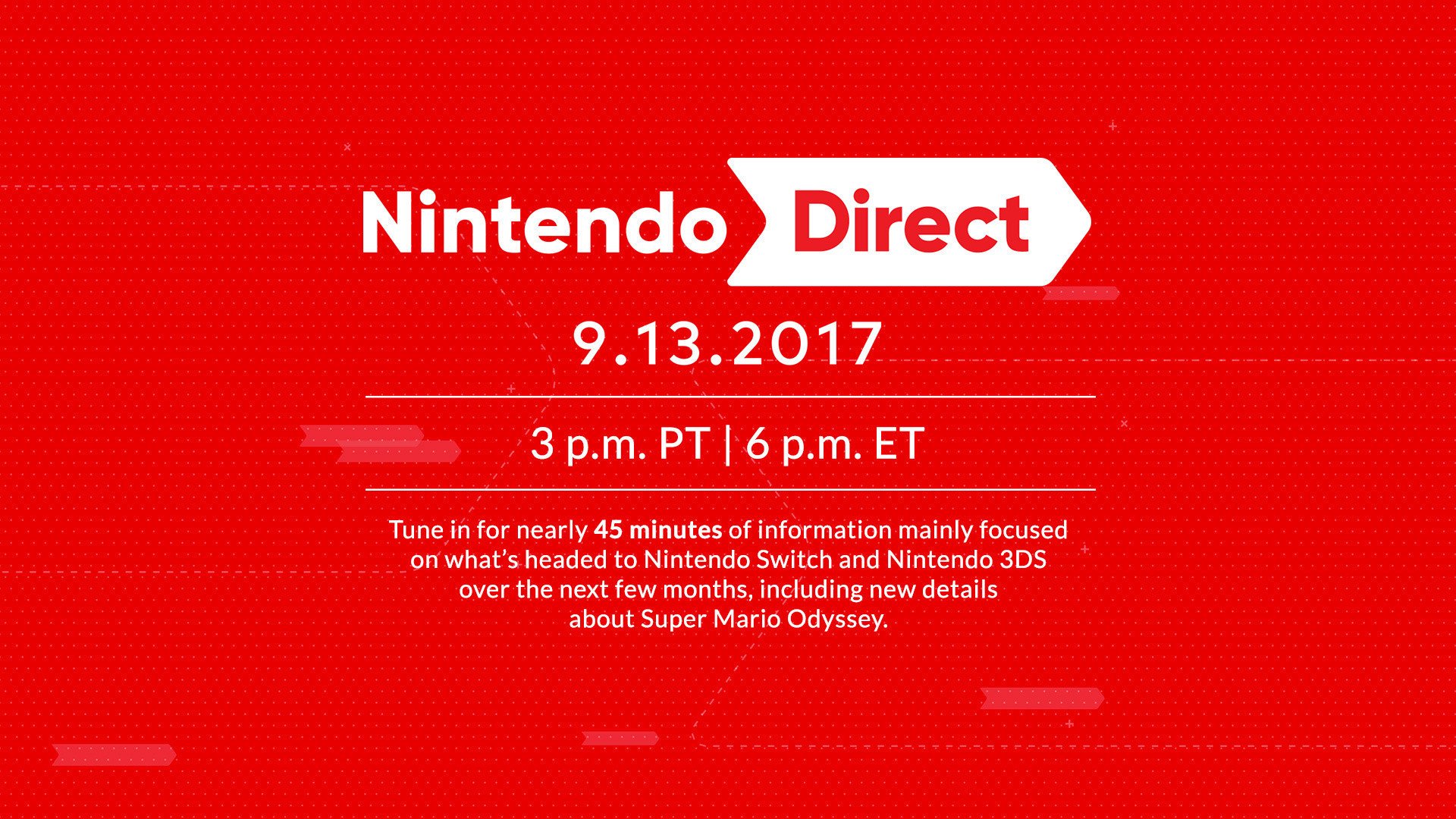 A new Nintendo Direct is airing tomorrow, and Nintendo NY is hosting a special viewing event. You can stop by the store to watch the presentation live with other fans.
Nintendo NY tweeted earlier today:
Stop by #NintendoNYC tomorrow at 6PM to watch the Nintendo Direct with us! https://t.co/OWTmod5Usy

— Nintendo NY (@NintendoNYC) September 12, 2017
Nintendo Directs and E3 broadcasts can sometimes lead to some amazing reactions – sort of like the announcement of Metroid Prime 4.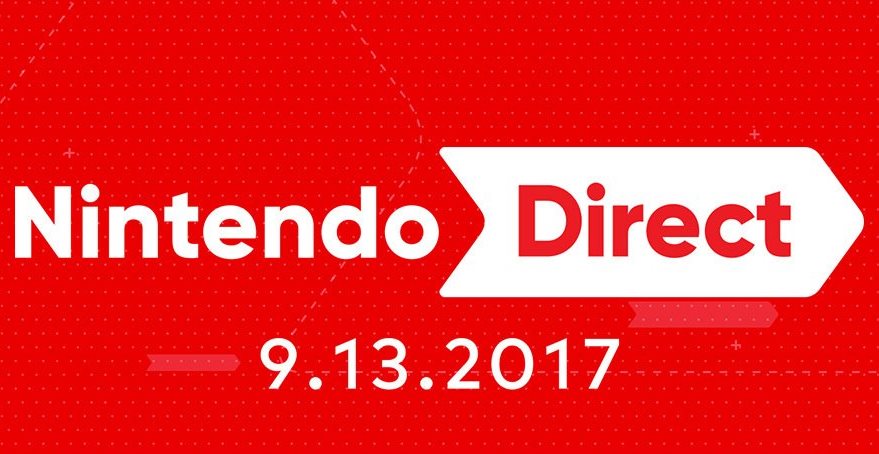 Update: The Japanese presentation will be 50 minutes long. There will also be no mobile news.
---
Original: A new Nintendo Direct presentation will be held on September 13, Nintendo has announced. We'll be hearing about what's coming to Switch and 3DS "over the next few months, including new details about Super Mario Odyssey."
The presentation will be held at the following times:
– 3 PM PT
– 6 PM ET
– 11 PM in the UK
– 12 AM in Europe (September 14)
Tune in Sept. 13 @ 3pm PT for a new Nintendo Direct featuring upcoming #NintendoSwitch and #3DS titles. https://t.co/98jGsmJzP9 pic.twitter.com/FLauZWYRDh

— Nintendo of America (@NintendoAmerica) September 11, 2017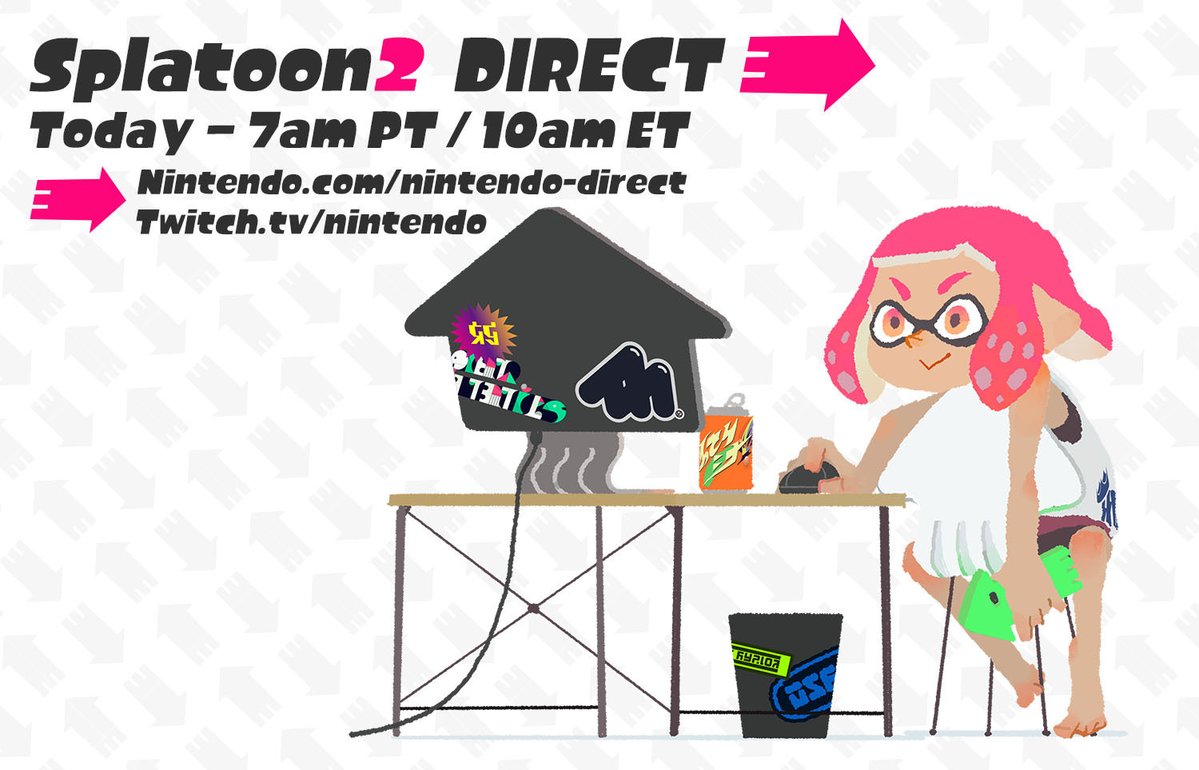 Missed today's Splatoon 2 Direct? If so, that's not a problem, as we now have the presentation in full below.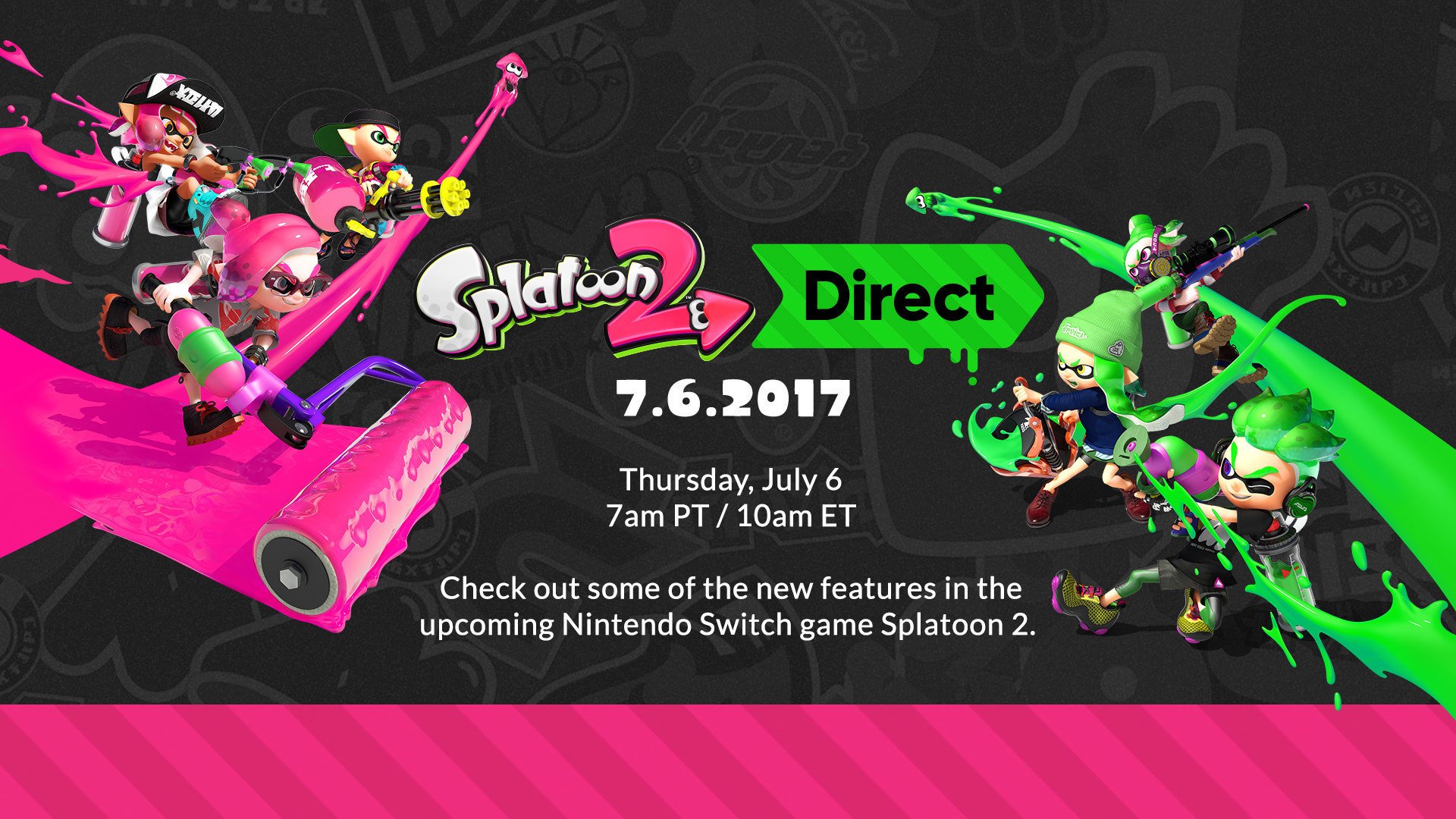 Today's Splatoon 2 Direct will be beginning soon. Nintendo will be starting the presentation at 7 AM PT / 10 AM ET / 3 PM in the UK / 4 PM in Europe.
You can watch today's Direct as it happens below. Details from the broadcast will be added in after the video embed attached to this post. If any significant announcements are made, we may make separate posts as well.
Live blog
– Turf War, Ranked Battles are still in
– Inkopolis Square: equip gear and weaponry here
– Choose skin, eye color, hair, legwear
– Clothing and shoes are called gear
Gear
– Galleria in Inkopolis has gear and weapon shops
– Headspace: head wearshop
– Buy head gear from Flow here
– Ve Olde Cloth Shoppe: buy clothes from Jelfonzo
– Shella Fresh shoe shop, buy from Bisk
– Ammo Knights: weapons shop, buy from Sheldon
– Speed up what Sheldon says with the press of a button
Weapons
– Main weapon, sub weapon, special weapon
– Each weapon type has strengths and weaknesses
– Some weapons have extra functionality not in the first game
– Chargers now let you keep charge while swimming in ink
– Rollers now let you fire vertically
– New dualies let you dodge roll
– Autobomb subweapon: locates and hunts down enemies
– Toxic Mist subweapon: thrown at enemies, surround them in harmful gas
– New subweapons in development
– New Clash Blaster, Fingza Roller, Goo Tuber, Dapple Dualies
Specials
– Enemy's UI icon will glow when ready
– Tenta Missles: lock onto enemies, fire multiple projectiles
– Inkjet: fly through air, throw blobs of ink
– Sting ray: fires high pressured ink that shoots through walls
– Splashdown: clears out enemies with an inksplosion after you dive from the air
– Ink Storm: rain ink
– Bomb Launcher: launch a barrage of bombs
– Ink Armor: increase defense of allies
– Baller: puts you in a giant hamster ball, can climb up walls
Turf War
– Battle for territory
– If you ink the most turf, victory is yours regardless of kills/deaths
– Included stages: The Reef, Musselforge Fitness, Inkblot Art academy, Starfish Mainstage, Humpback Pump Track, Sturgeon Shipyard, Port Mackerel, Moray Towers
Ranked Battle
– Splat Zones: fight for splat zones on the stage; team that controls the longest wins
– Tower Control: fight for control of tower that moves when you're standing on it
– Rainmaker: carry to other team's goal; rainmaker can fire powerful charge shots
– As you win Ranked Battles, your rank increases; get matched with players of similiar skill
– Separate rank for each mode this time around
– May move up 2 or more ranks at a time depending on your forces
– Can connect with another person or 3 friends
– If you play well, receive an in-game medal
Gear Abilities
– Some for headwear, smoe for clothing, shoes
– Thermal Ink: track distance players
– Object Shredder: increases damage dealth to non-player objects
– Quick Respawn: reduces respawn time
– Respawn Punisher: increases respawn time
– Drop Roller: tilt left stick during Super Jump to perform a roll when you land
– Can see other players' gear on the map screen
– Murch can add or remove gear abilities
Salmon Run
– Only open at certain times online
– Steel Eel: block your path with long bodies and lay down ink
– Flyfish: hovers and uses missiles
– Steelhead: builds bombs up its head and throws at targets
– Other undiscovered enemies as well
– At night, enemies will rush you with incredible speed
– Some items can only be earned here
SplatNet 2
– Service that puts information such as stage schedules and stats at your fingertips
– Can view detailed results for last 50 battles
– See weapons and gear of the players
– Win rates of specific modes and stages
– View lifetime ink gauge; shows how much you've inked compared to real world places
– Shop lets you send gear to Murch in the game
– Nintendo Switch Online app is where these features are
– Communicate with players via voice chat
– Automatically split with in-game teams
– Use social media to invite friends
– Set control sensitivity separately for TV and handheld modes
– Save control settings and weapon loadouts to any Splatoon amiibo
– Tap the amiibo on any console to use those settings
– Get exclusive gear from amiibo
– Snap a photo with amiibo
– Can draw things and have them show up in the game and share them online
– Crusty Shawn food shop: get more points and money from battles
The Shoal
– Play locally with friends
– Pick any mode or stage
– Wireless multiplayer and LAN play possible
Squid Beats 2
– Time button presses to the beat
Single-player mode
– Take on challenges and fight Octarians
– Take different weapons into battle
– Marie looks awfully worried about something
Updates
– New weapons in development
– Splat Brella: press and hold the button to open the umbrella and block attacks; continue holding to charge it at players
– Bubble Blower coming
– New gear on the way
– More stages in the works
– Updates for around a year
– 2 years of Splatfests
– Fight along friends on the same team in Splatfests
– Marina, Pearl seem to have replaced the Squid Sisters
– Splatoon 2: Splatfest World Premiere on July 15
– First Splatfest theme: Which is better: cake or ice cream?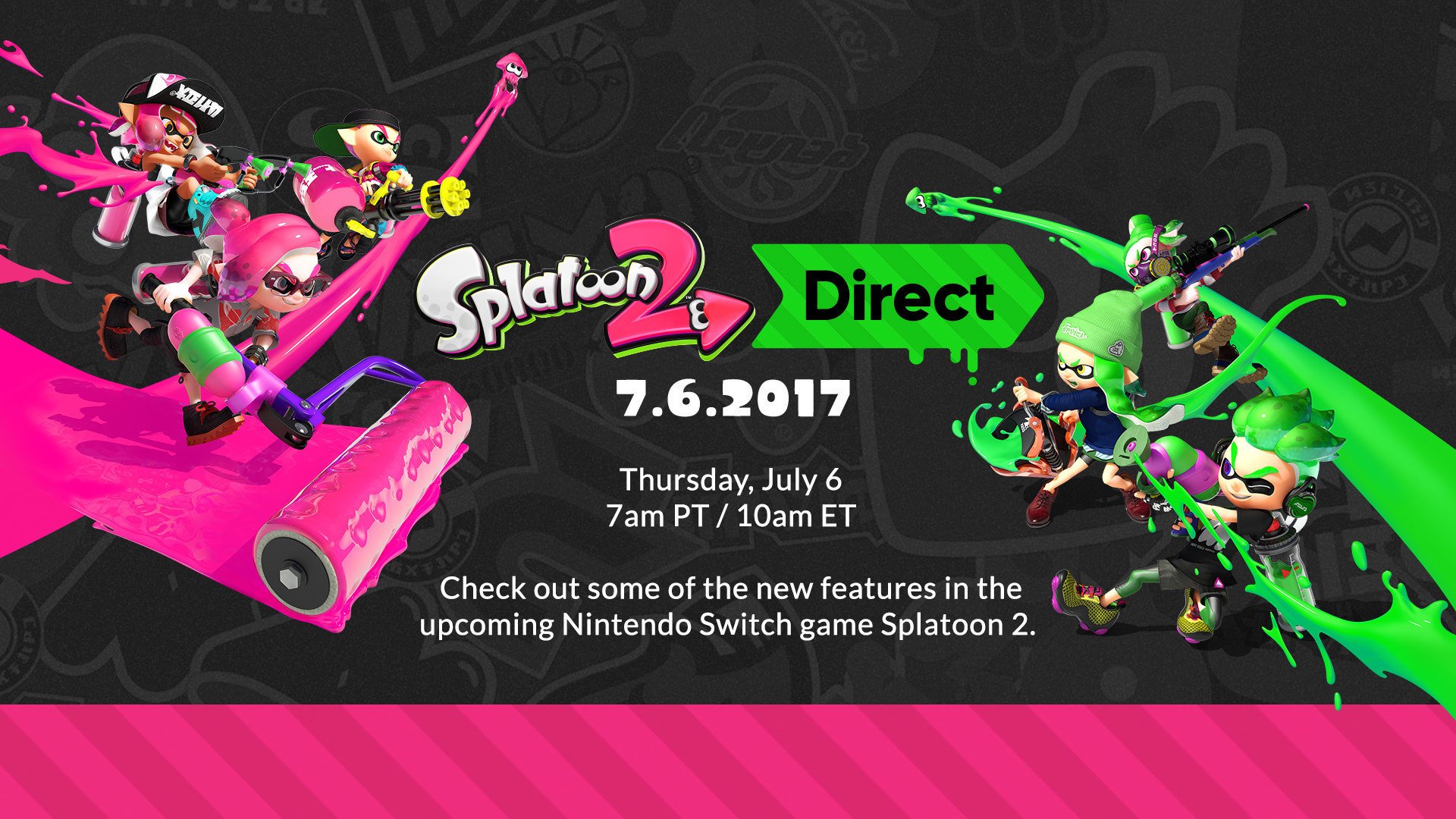 The next Nintendo Direct will air tomorrow. Nintendo is holding a special presentation dedicated to all things for its next Switch game, Splatoon 2. During the presentation, fans can look forward to news about "some of the new features, weapons and styles" in the game.
As for how long the Direct will be, Niconico may have some insight. It's showing as a 25-minute presentation on the video site's schedule. Some have questioned how accurate Niconico is with these timetables, though they were actually right on the money with the Nintendo Spotlight: E3 2017 event last month. But… we'll see.

The Splatoon 2 Direct will air on Thursday at 7 AM PT / 10 AM ET / 3 PM in the UK / 4 PM in Europe.