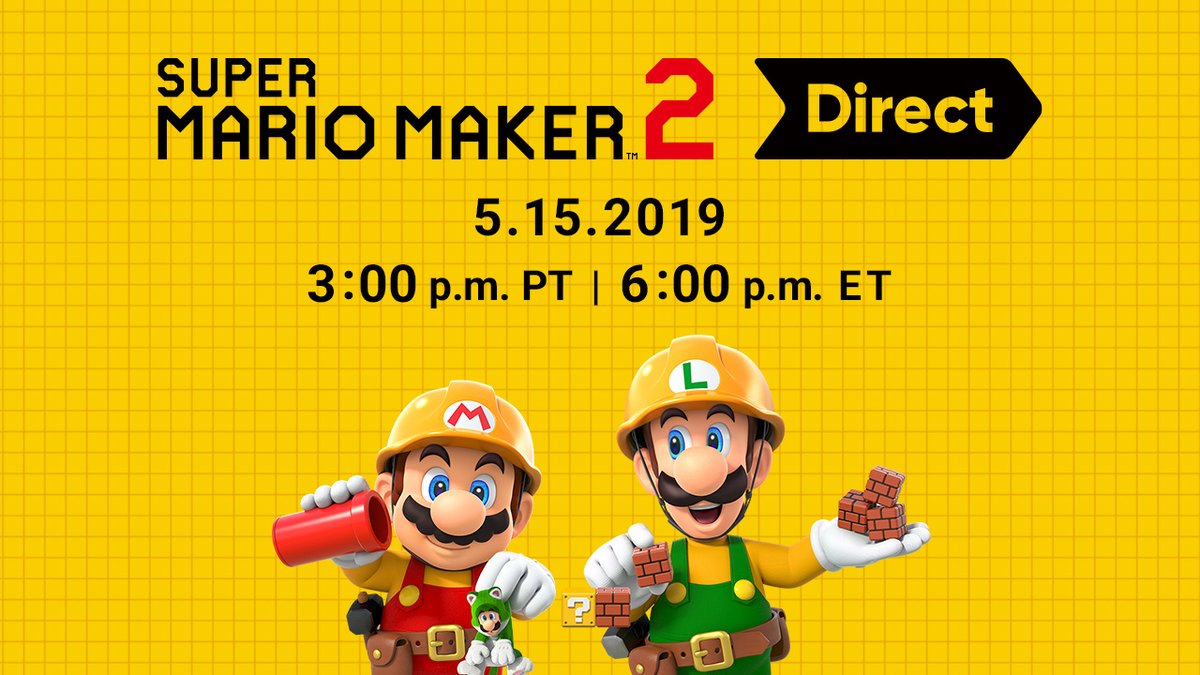 Nintendo has uploaded the full presentation for today's Super Mario Maker 2 Direct. If you missed any part of the presentation, catch up on it below.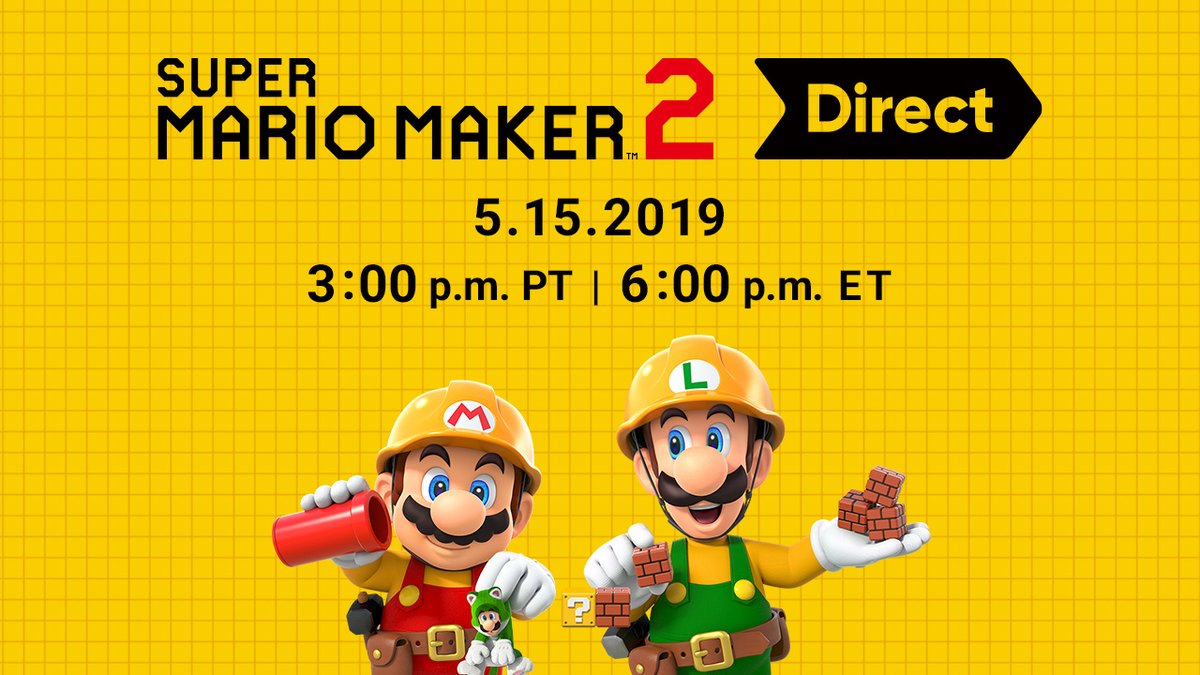 Today's Super Mario Maker 2 Direct will be kicking off not too long from now. Nintendo will have the presentation ready to go in one hour – 3 PM PT / 6 PM ET / 11 PM in the UK / 12 PM in Europe.
You can watch today's Nintendo Direct as it happens below. We'll also have a live blog going covering all of the important points. Anything that's particularly noteworthy will get its own dedicated post on the site, so expect coverage throughout the event as well as after it ends.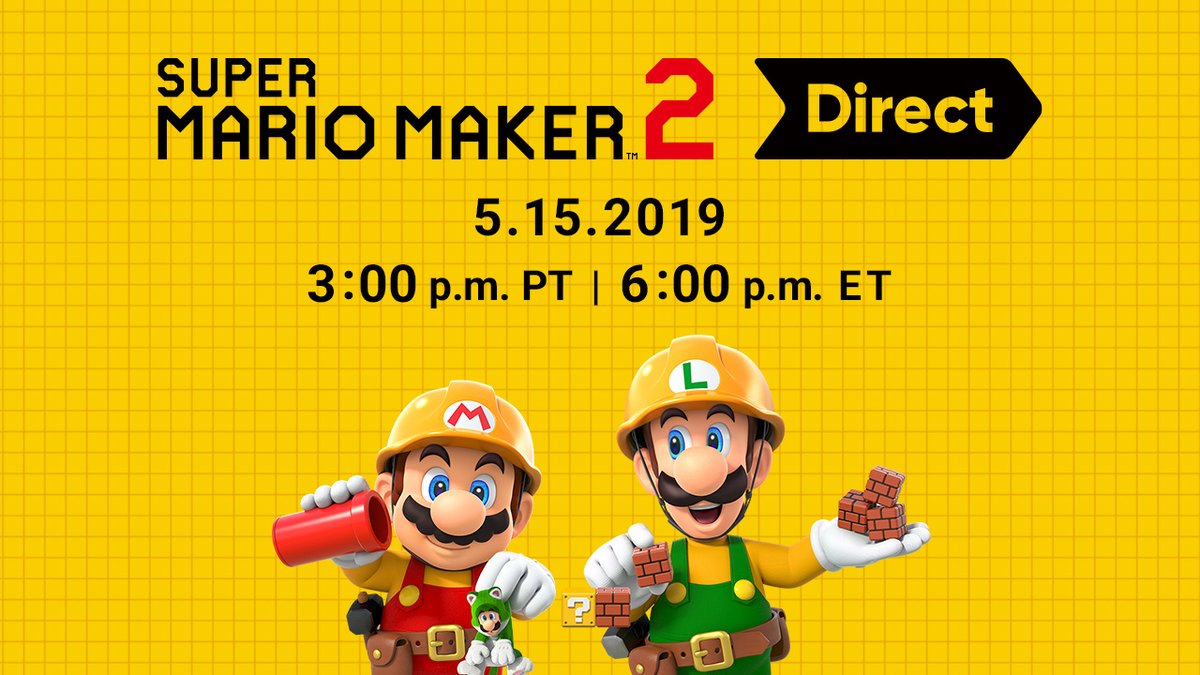 A dedicated Nintendo Direct for Super Mario Maker 2 will be held tomorrow, May 15, Nintendo has announced. The presentation will be roughly 15 minutes long.
You'll be able to watch the Direct at the following times: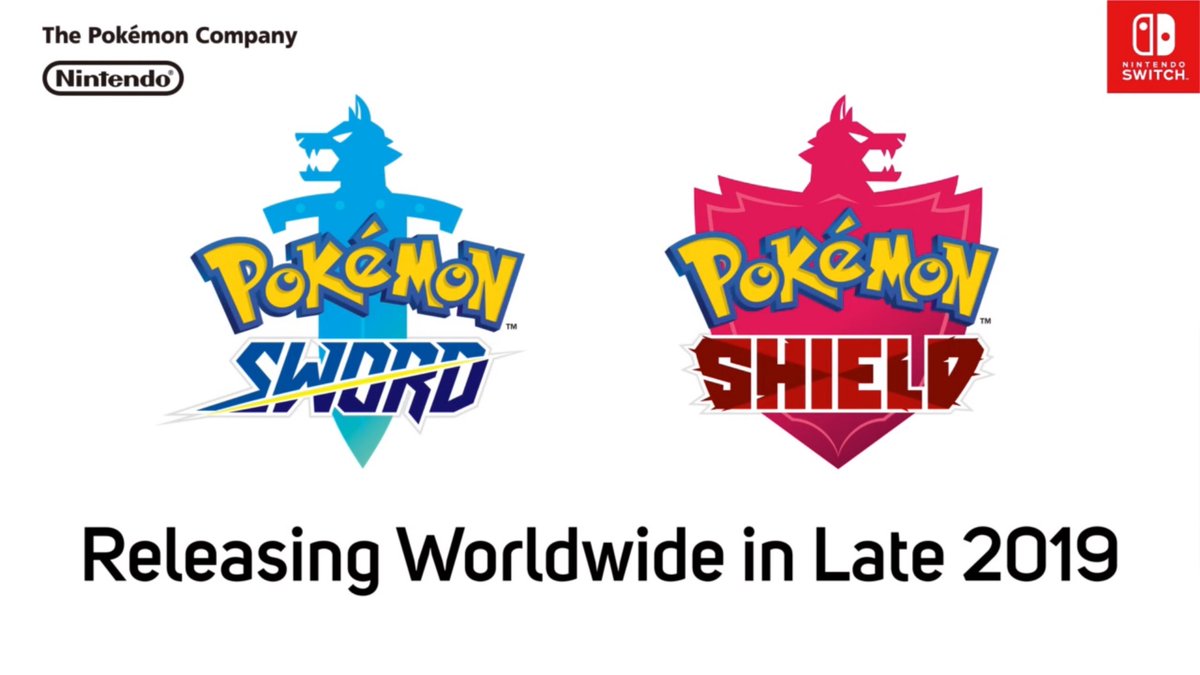 The Pokemon Company has passed along an official announcement recapping today's Pokemon Direct and announcement of Pokemon Sword/Shield. Additionally, we have some screenshots and art from the game. Everything can be found below.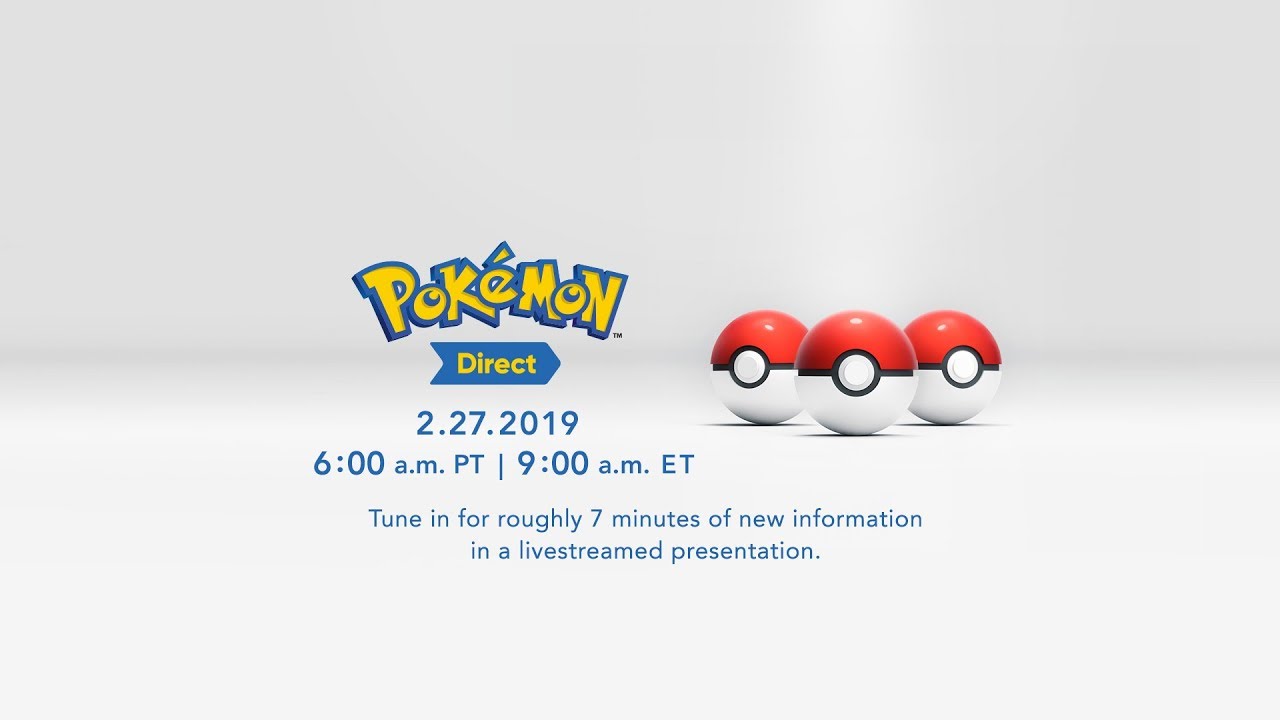 Missed any part of today's Pokemon Direct? If so, you can catch up on the full presentation by viewing the video below.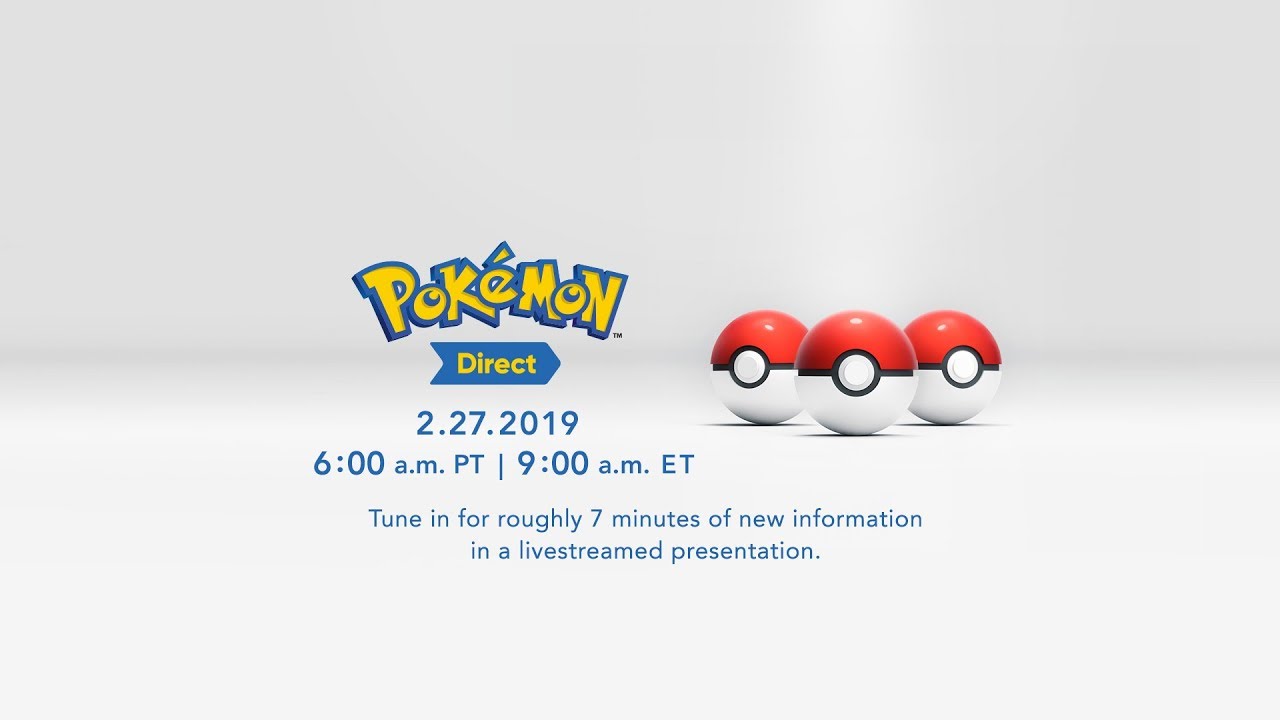 Today's Pokemon Direct will be held not too long from now. It'll be short, lasting approximately seven minutes. We know that we'll be getting Pokemon news – and it's almost certainly about the series' next generation for Switch at the very least.
You'll be able to watch today's Pokemon Direct below. It'll start an hour from now at 6 AM PT / 9 AM ET / 2 PM in the UK / 3 PM in Europe. We'll report on any big news as it happens during and after the broadcast ends.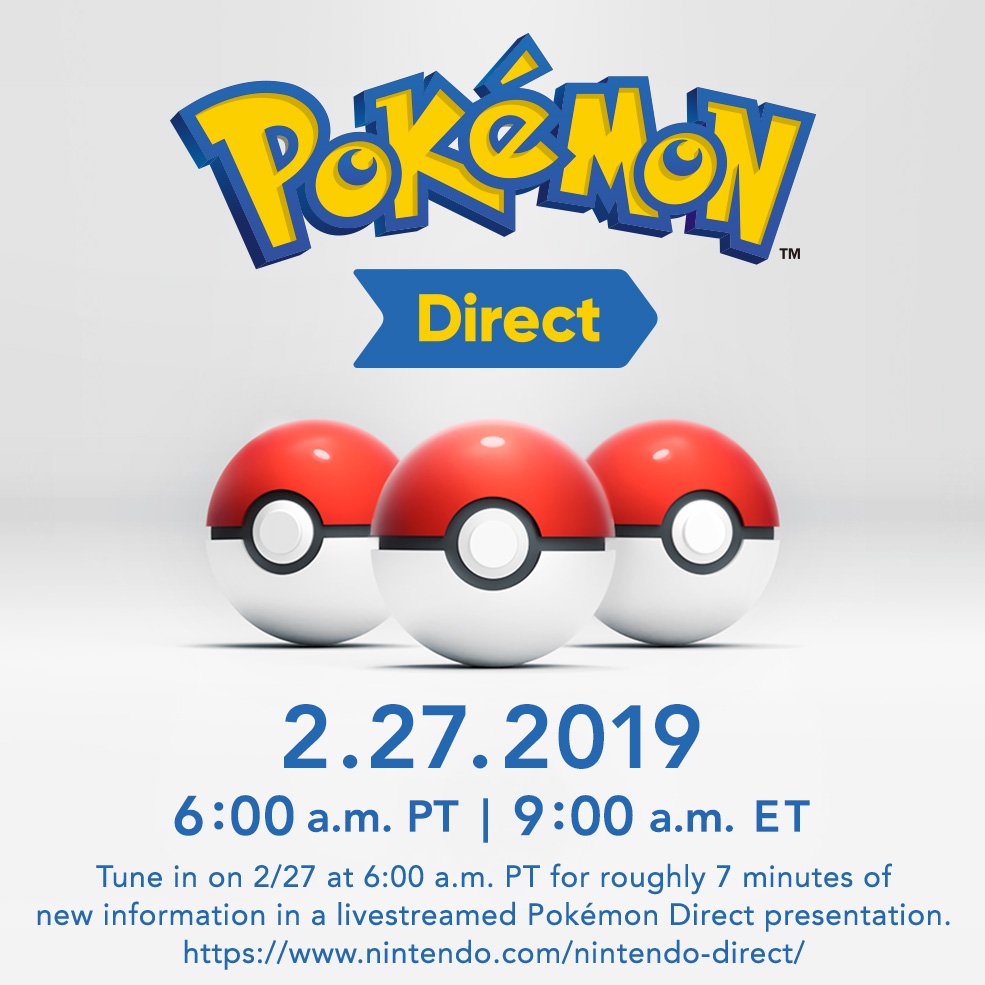 A new Pokemon Direct will be held on February 27, Nintendo just announced. We should be finding out about the next entry in the series for Switch.
The Pokemon Direct will air at the following times: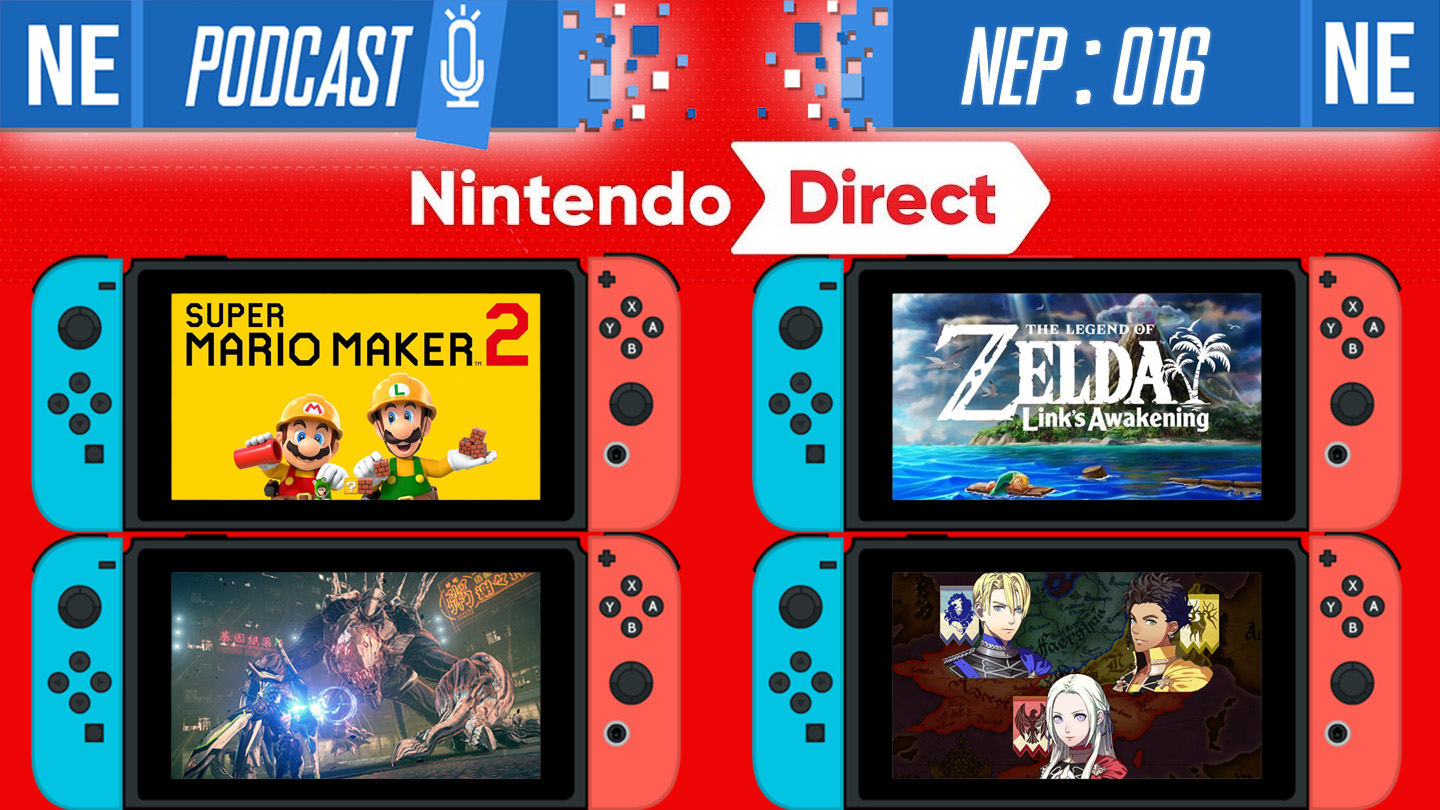 Hello, my lovely Hylians!
This week on NEP, we've got a special episode: a bonus feature with twice the content!
A Nintendo Direct dropped just the other day, so we're breaking down each release in the North American AND Japanese presentations with supplemental information and our added commentary. Galen gets analytical, Oni gets cultural; come hang out with us!
Also, we can't figure out why Kingdom Hearts keeps on coming up during this episode. Is it fate? Like, is any of this for real… or not?
A big thank you to all of our listeners and to those who share the podcast. NEP keeps growing! We hope you're enjoying the show. Please leave us your feedback, and check below for more details and timestamps.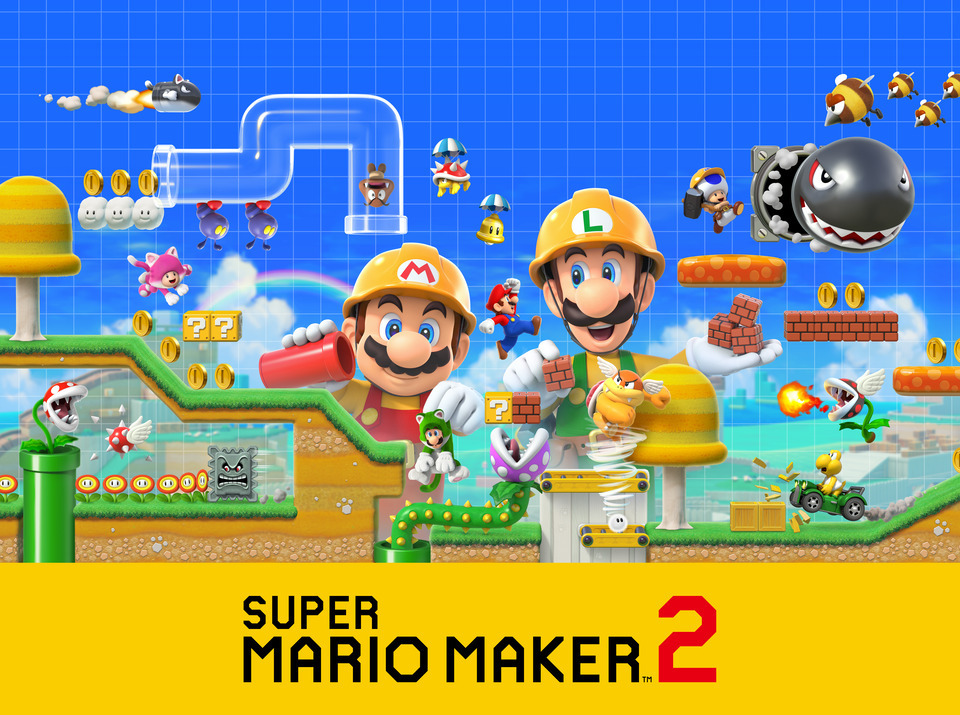 Nintendo has passed along a press release recapping all of today's news from the latest Nintendo Direct. Read it in full below.
In a new Nintendo Direct video presentation, Nintendo announced that Super Mario Maker 2, a sequel to the groundbreaking original game, and a stylish re-imagining of The Legend of Zelda: Link's Awakening are both launching this year for the Nintendo Switch system. The video also revealed ASTRAL CHAIN, a new action game from PlatinumGames exclusive to Nintendo Switch.

In addition to introducing other acclaimed titles coming to Nintendo Switch, like Hellblade: Senua's Sacrifice and Bloodstained: Ritual of the Night, the video also provided more details about upcoming Nintendo games like Fire Emblem: Three Houses, Yoshi's Crafted World, DAEMON X MACHINA and MARVEL ULTIMATE ALLIANCE 3: The Black Order, among many others. Nintendo Switch will also be home to BOXBOY! + BOXGIRL!, the next iteration in the charming puzzle-platformer series coming to Nintendo eShop.

Plus, starting today, Nintendo Switch owners will have access to surprise launches like the online 99-player puzzle-fest Tetris® 99and classic SQUARE ENIX role-playing game FINAL FANTASY IX, as well as new co-op DLC for Captain Toad™: Treasure Tracker and free demos for upcoming anticipated games.

"Every game covered in this Nintendo Direct is slated for launch for Nintendo Switch this year," said Doug Bowser, Nintendo of America's Senior Vice President of Sales and Marketing. "Whether you're looking for new games in classic franchises, new content for existing hits or completely new experiences, Nintendo Switch has something for everyone over the next several months alone."

To view the Nintendo Direct video in its entirety, visit https://www.nintendo.com/nintendo-direct. Some of the highlights revealed in the video include: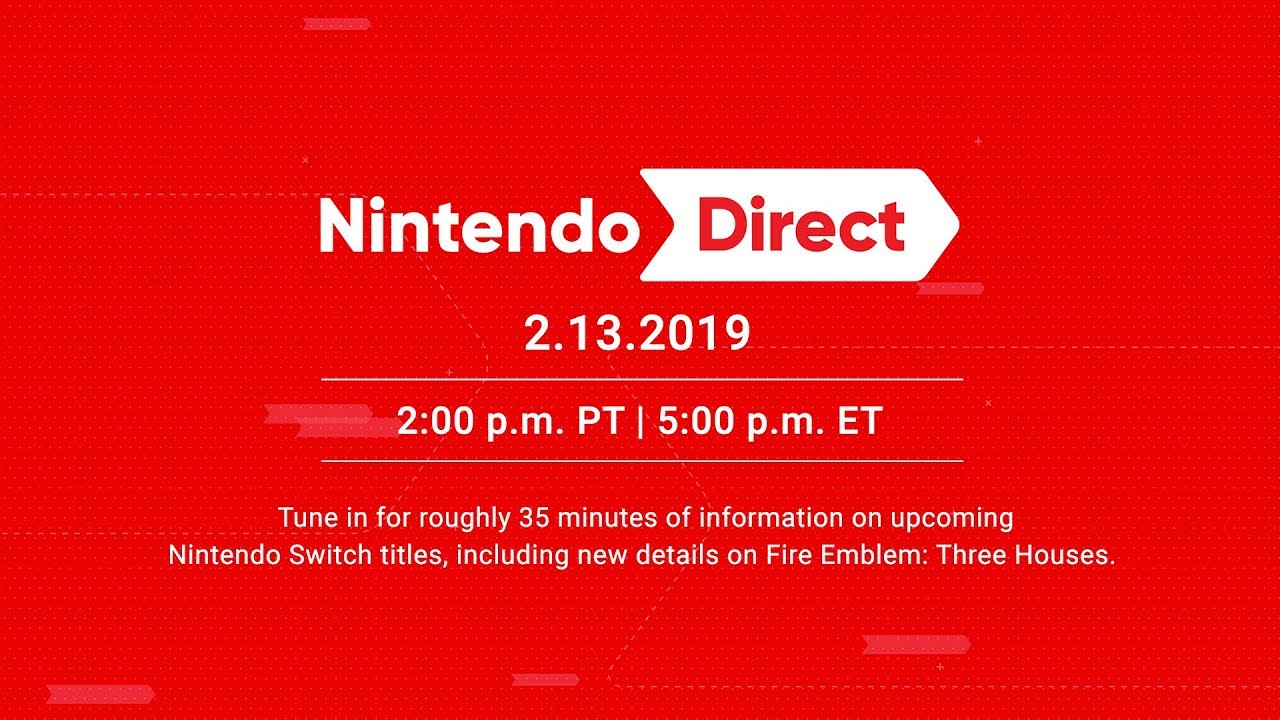 Missed out on today's Nintendo Direct? If you'd like to watch any of the broadcasts in their entirety, you can do so below.