A new Nintendo Direct Mini: Partner Showcase will air on July 20, Nintendo has just announced. This new series is "focused on titles from our development and publishing partners". Tomorrow's presentation will cover "a few updates on a small group of previously-announced Nintendo Switch games."
The Nintendo Direct will air at the following times: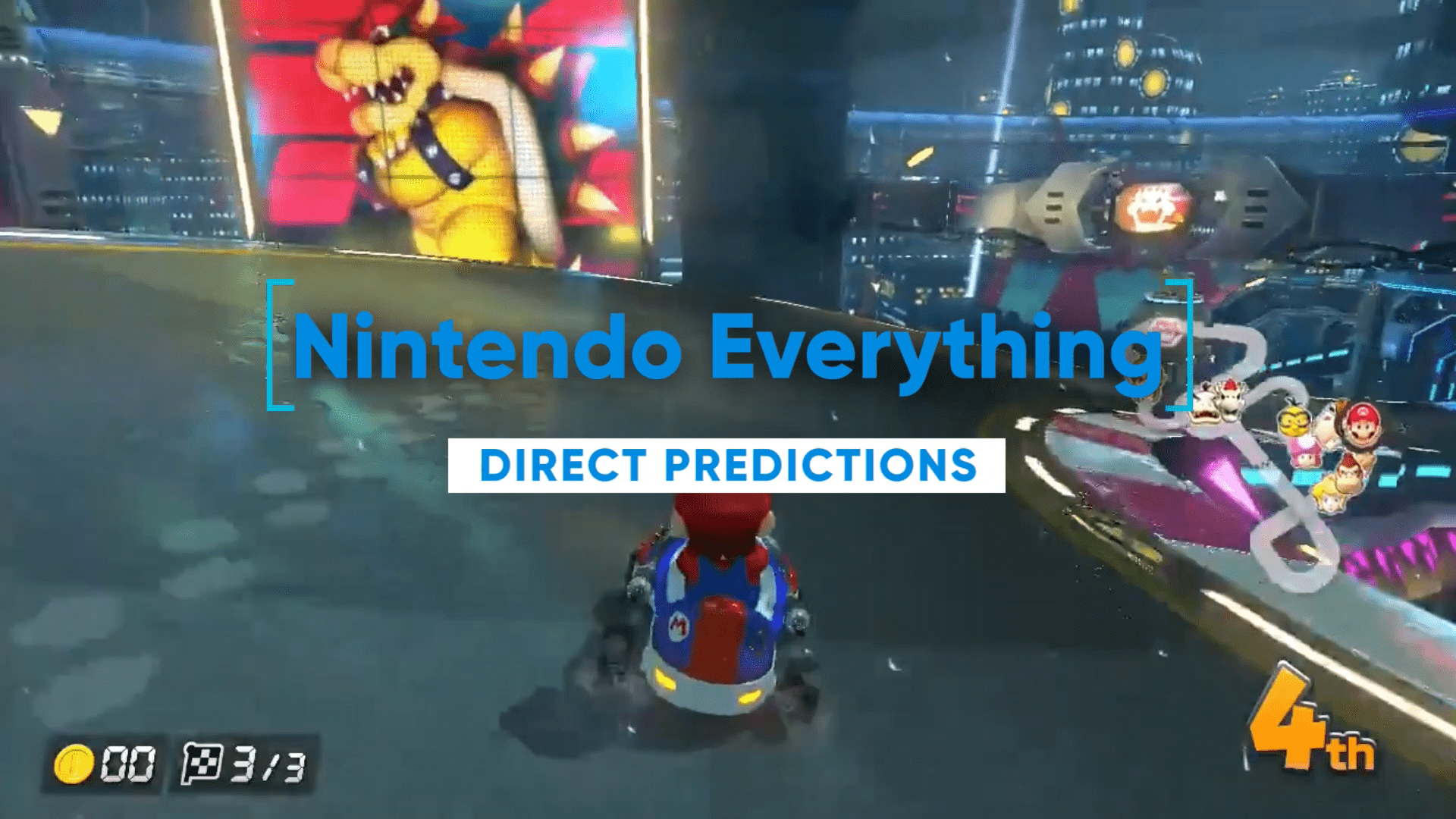 Our video series is back with a new video discussing some predictions for a Nintendo Direct that has been rumored to drop soon. We give our honest thoughts as to whether the presentation is really coming and make some guesses about a possible Mario focus.
Feel free to check out the full video below!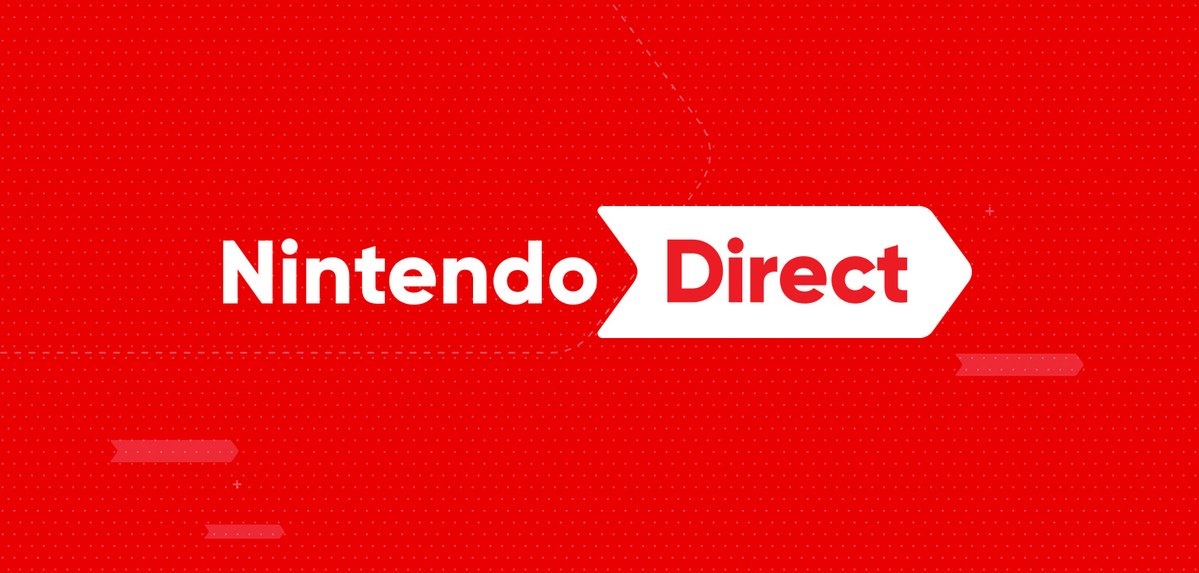 For years fans have been accustomed to seeing some kind of presentation from Nintendo in June to coincide with E3. That used to be in the form of press conferences, but the format shifted to pre-recorded broadcasts and Nintendo Directs in recent years. Unfortunately, due to the coronavirus pandemic, E3 was scrapped and Nintendo didn't prepare any sort of presentation last month.
President Shuntaro Furukawa spoke about the situation during Nintendo's 80th Annual General Meeting of Shareholders. On top of that, he shared a few words regarding Nintendo Directs.
Furukawa said: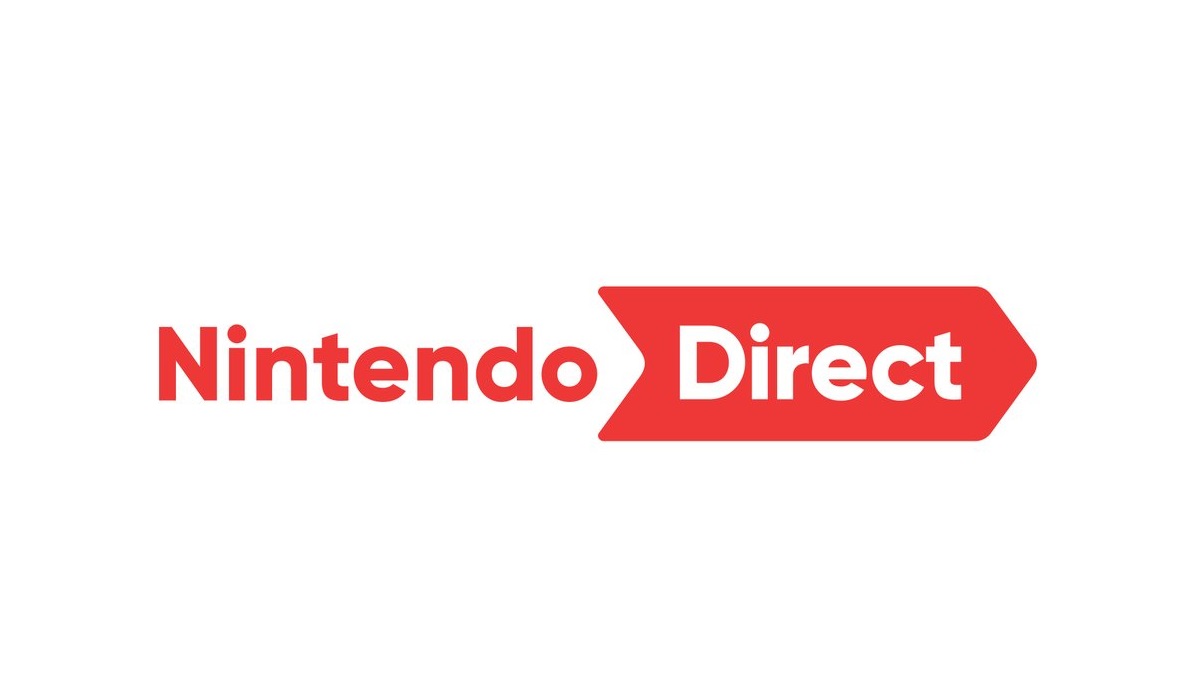 Nintendo president Shuntaro Furukawa commented on the status of Nintendo Directs during the company's 80th Annual General Meeting of Shareholders.
Furukawa stated that these presentations are an especially effective means of conveying new game content and announcements to fans. But if more effective means are made available in the future, Nintendo may consider what is the best way to bring new information to fans.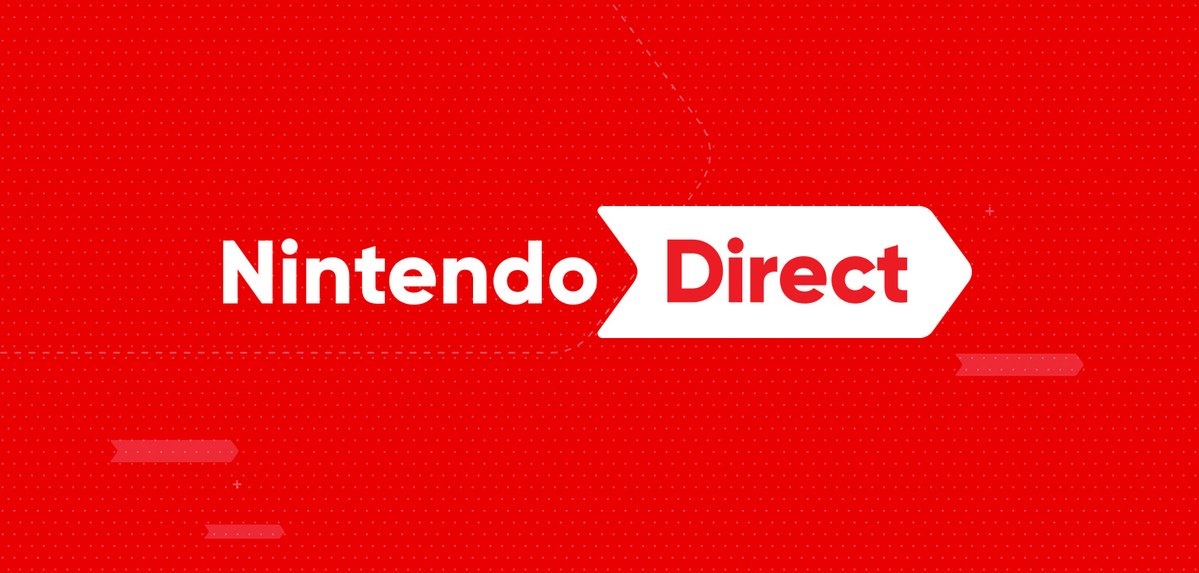 A couple of weeks ago, a report from Venturebeat claimed that Nintendo will be skipping its expected Nintendo Direct in June. This has been an annual tradition for the company to announce new games, but due to the coronavirus pandemic, the company's near-term plans have been affected.
Venturebeat now says in an additional report today that "Nintendo isn't planning a Direct at all for now." The site also reiterated that development partners have been told not to wait for such a presentation to happen, even if they have a big announcement.
Nintendo chose to unveil Paper Mario: The Origami King without prior warning last week. That type of move is atypical for the company, as it generally tends to announce bigger games in Nintendo Direct broadcasts.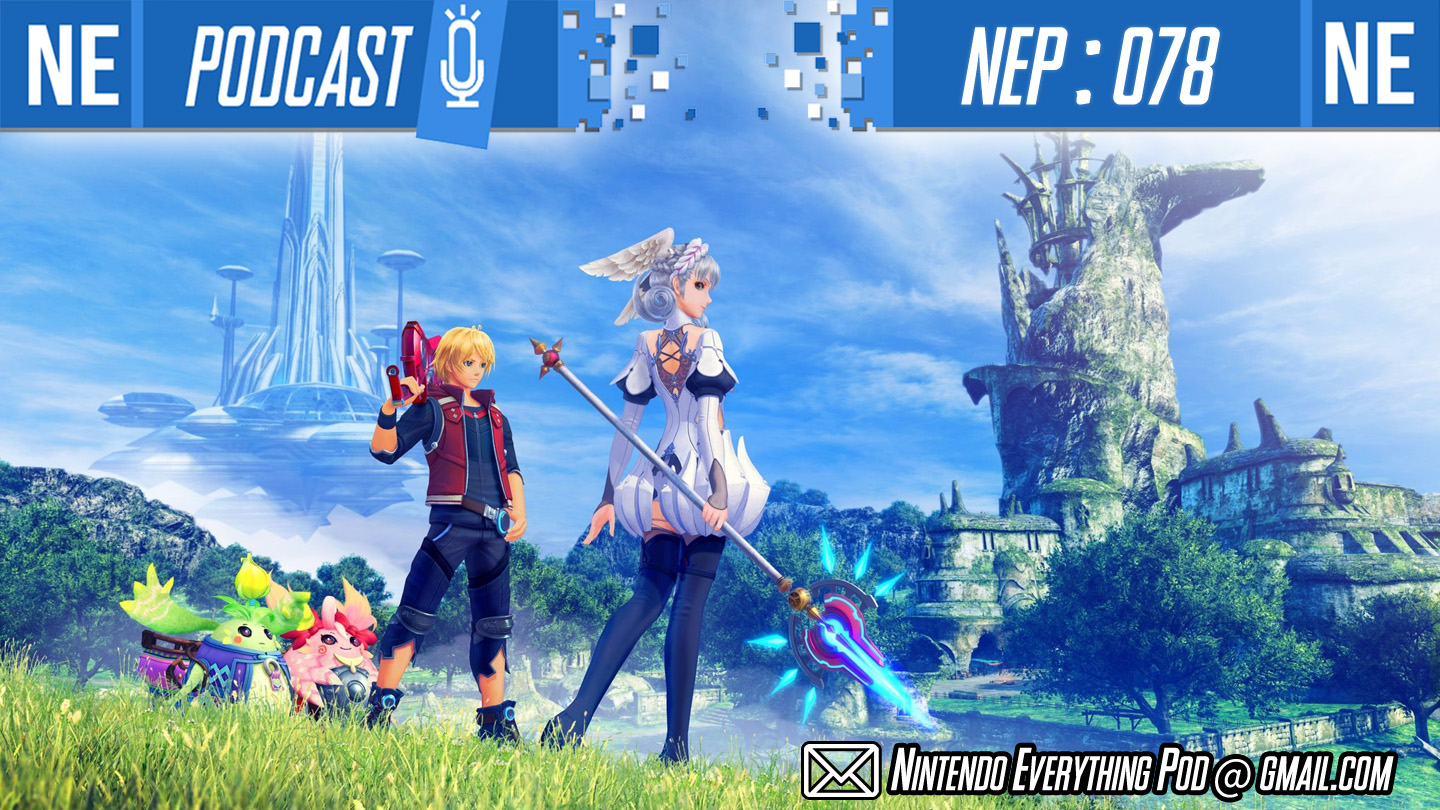 Hello my lovely Monados! This week on Nintendo Everything Podcast, we have a slew of games to talk about, particularly the Xenoblade Chronicles Definitive Edition details and screenshots. Oni Dino also critiques Remothered, while Galen tries to manage Exit the Gungeon. There's also the announcement of Geoff Keighley's Summer Games Fest, Deadly Premonition 2 coming sooner than we thought, rumors of no Nintendo Direct in June and so much more! And what kind of episode of NEP would it be without discussing Final Fantasy VII Remake? We got you covered in the listener mail. Check our links and timestamps below, and come hang out.
If you're enjoying NEP, please consider giving us a 5 star review on Apple Podcasts, and share us with a friend. It's incredibly helpful in getting us exposed to new listeners through algorithms, so we would greatly appreciate your help. Thank you for listening!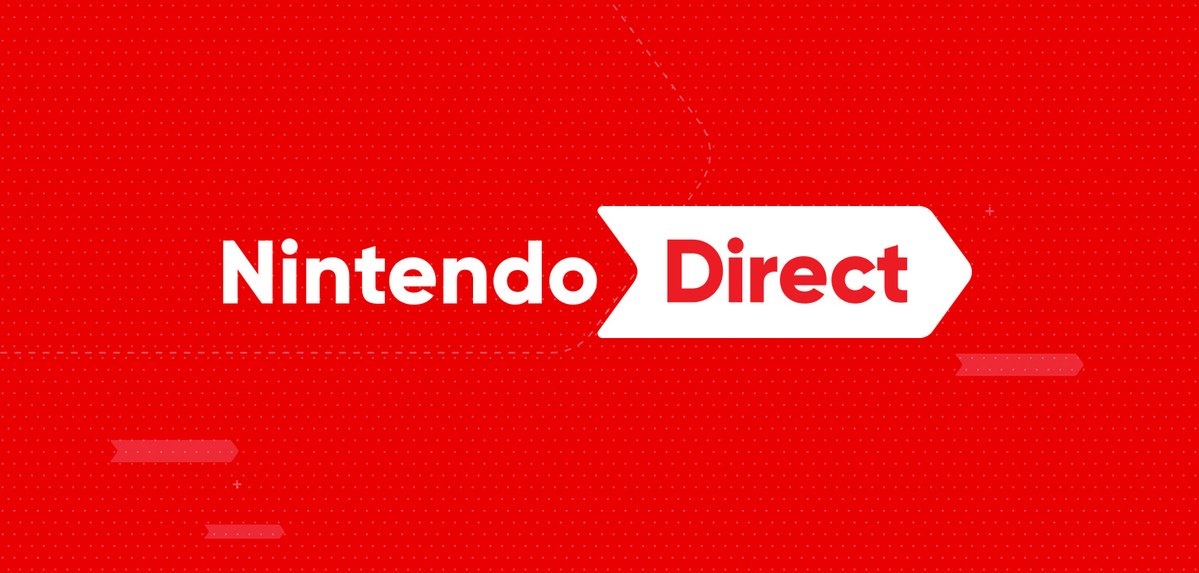 Update: Eurogamer is running a similar story. The site says Nintendo "has told publishers set to reveal games during its showcase that it needs more development time on its first-party games." Additionally, "publishers have been told not to wait if they wish to make their own reveals individually."
---
Original: Usually when June rolls around, you can generally expect Nintendo to host a presentation of some kind. That used to be in the form of in-person conferences at E3, but in recent years, the company shifted to Nintendo Directs instead. However, there's a chance that we won't be getting any sort of presentation in June this year.
VentureBeat is reporting that Nintendo has told partner developers it will not hold a Nintendo Direct during the month. The site says "complications brought about from Japan's work-from-home order as part of its attempts to mitigate COVID-19 are forcing Nintendo to push back its schedule."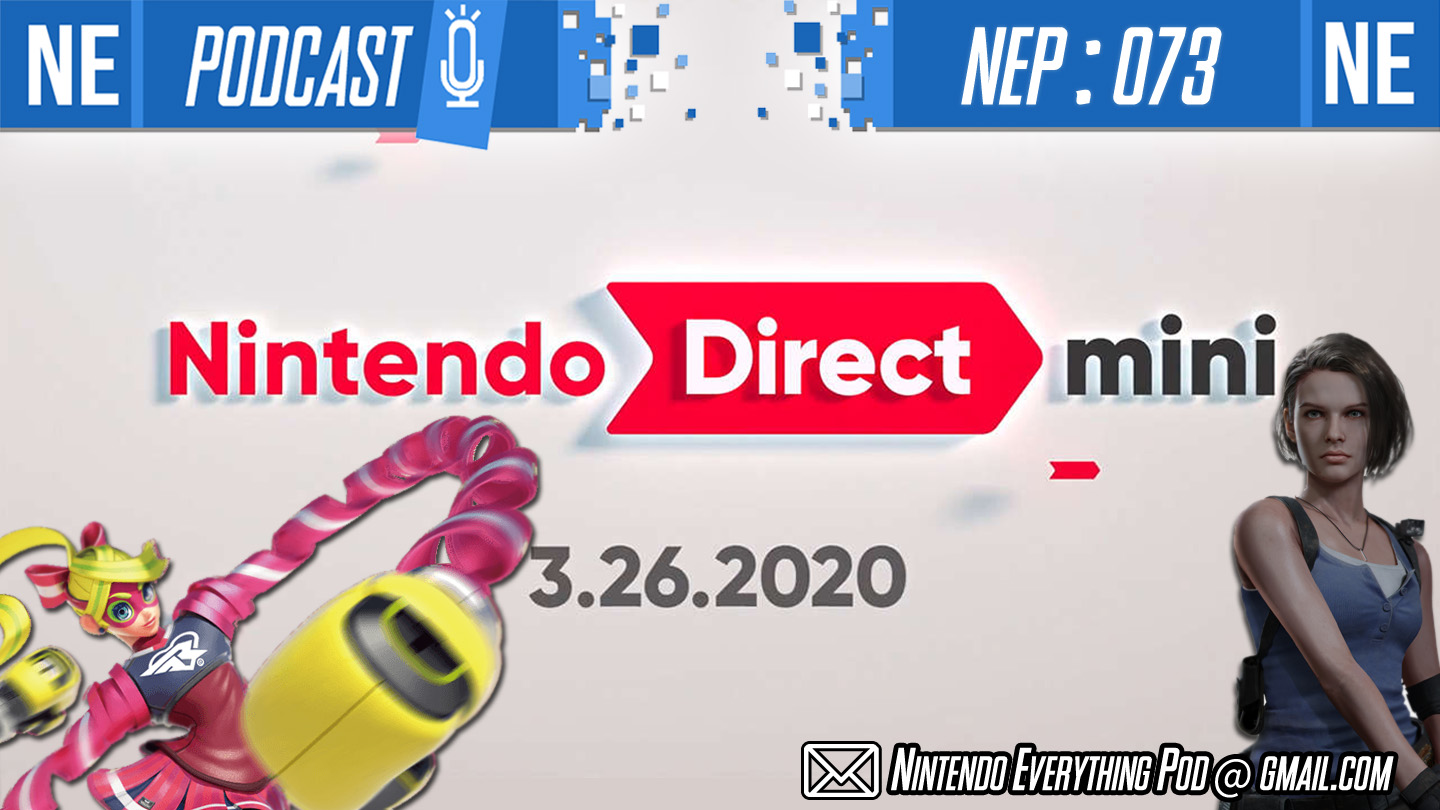 Hello my mini listeners! This week on the Nintendo Everything Podcast, we celebrate a drop of water in a desert with the Nintendo Direct Mini! Xenoblade, Bravely Default II demo, ARMS in Smash, Good Job!—there were a lot of highlights. And just before then, we've got more on why Animal Crossing is the perfect answer to social distancing. If you were ever curious what the first week of New Horizons is like, Mary's got you covered. Galen also shares the tragic backstory he's role-playing his Animal Crossing villager with. And the gang discusses a double dose of horror-action with the Resident Evil 3 demo and The Evil Within 2.
If you're enjoying NEP, please share us with a new listener and/or give us a 5 star review on Apple Podcasts. It's the best way to support us, and gets us exposed to new listeners through algorithms. We would greatly appreciate your help! Thank you for listening!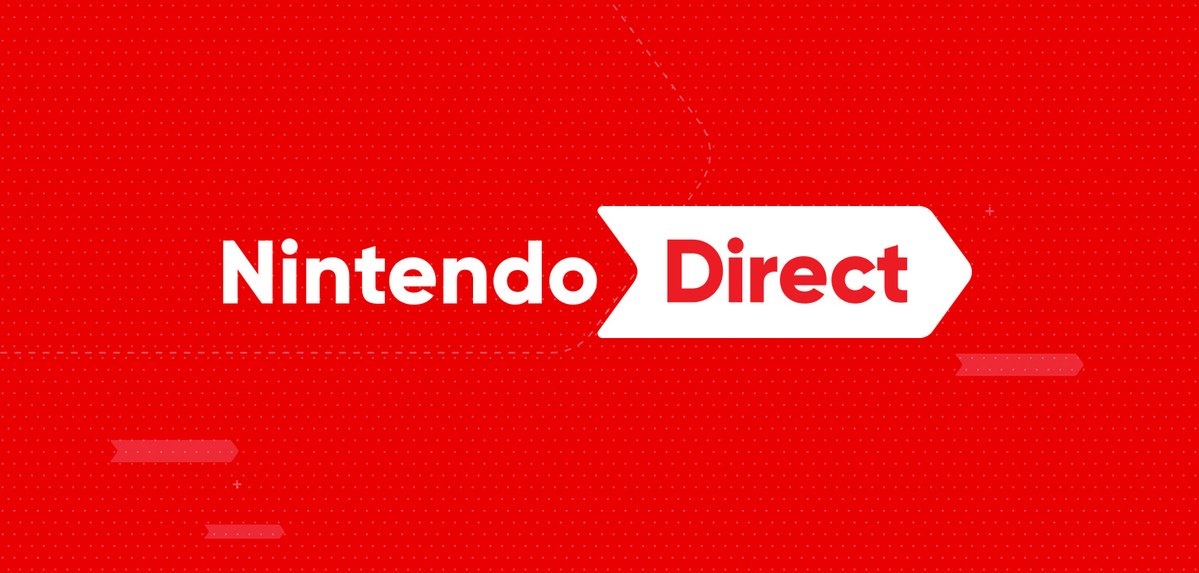 Update: VentureBeat has updated its article, and says that an Indie World presentation "is likely happening March 18, and then Nintendo Direct will happen March 26."
---
Original: We haven't seen a general Nintendo Direct in more than half a year, so the anticipation for a new broadcast is at an all time high. Adding to that is the uncertainty behind Nintendo's 2020 lineup, as Xenoblade Chronicles: Definitive Edition is one of the company's few games confirmed for this year – and we still don't have an exact release date.
It's only a matter of time before we see the next Nintendo Direct, but VentureBeat claims to have some information as to when it will debut. The site is reporting that Nintendo is "in the final stages of putting the video presentation together," which could air "in the next two weeks with a penciled-in date of March 18 or March 19." That's based on some information VentureBeat has received and other indicators such as YouTube playlists being updated.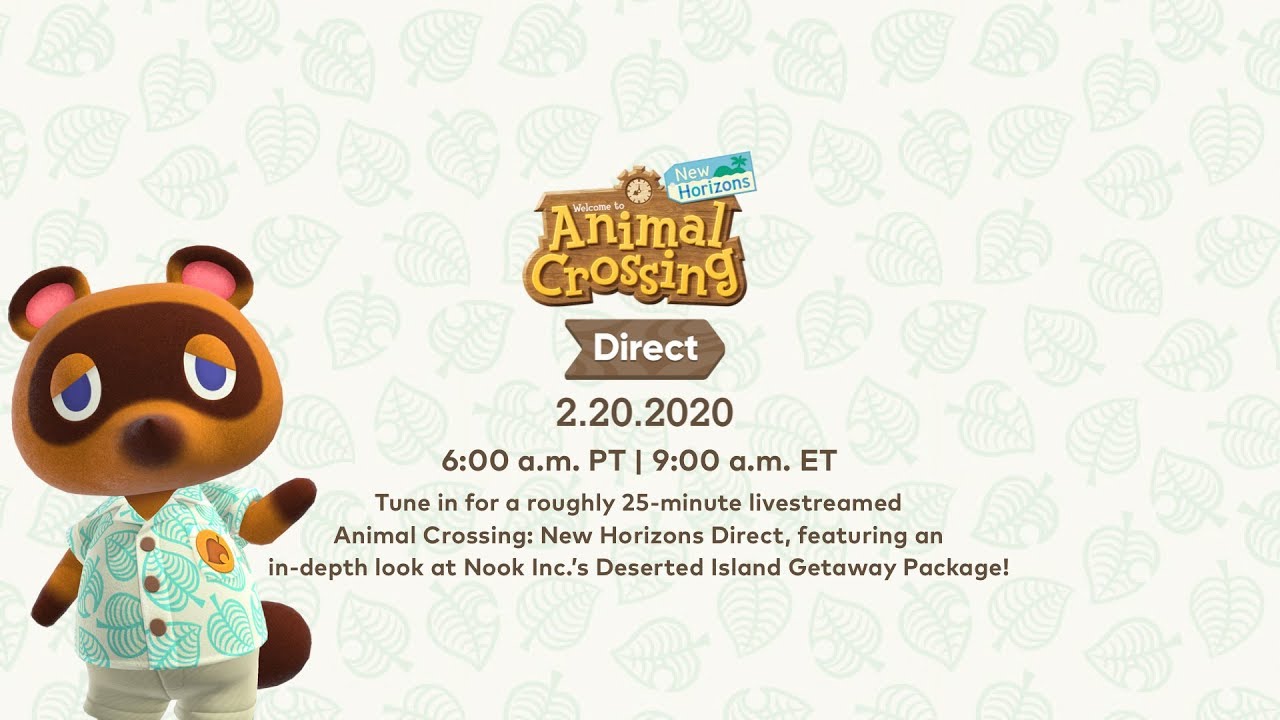 Nintendo has put out an announcement recapping all of the news from the Animal Crossing: New Horizons Direct. We have that below, along with the full presentation for those that missed it.