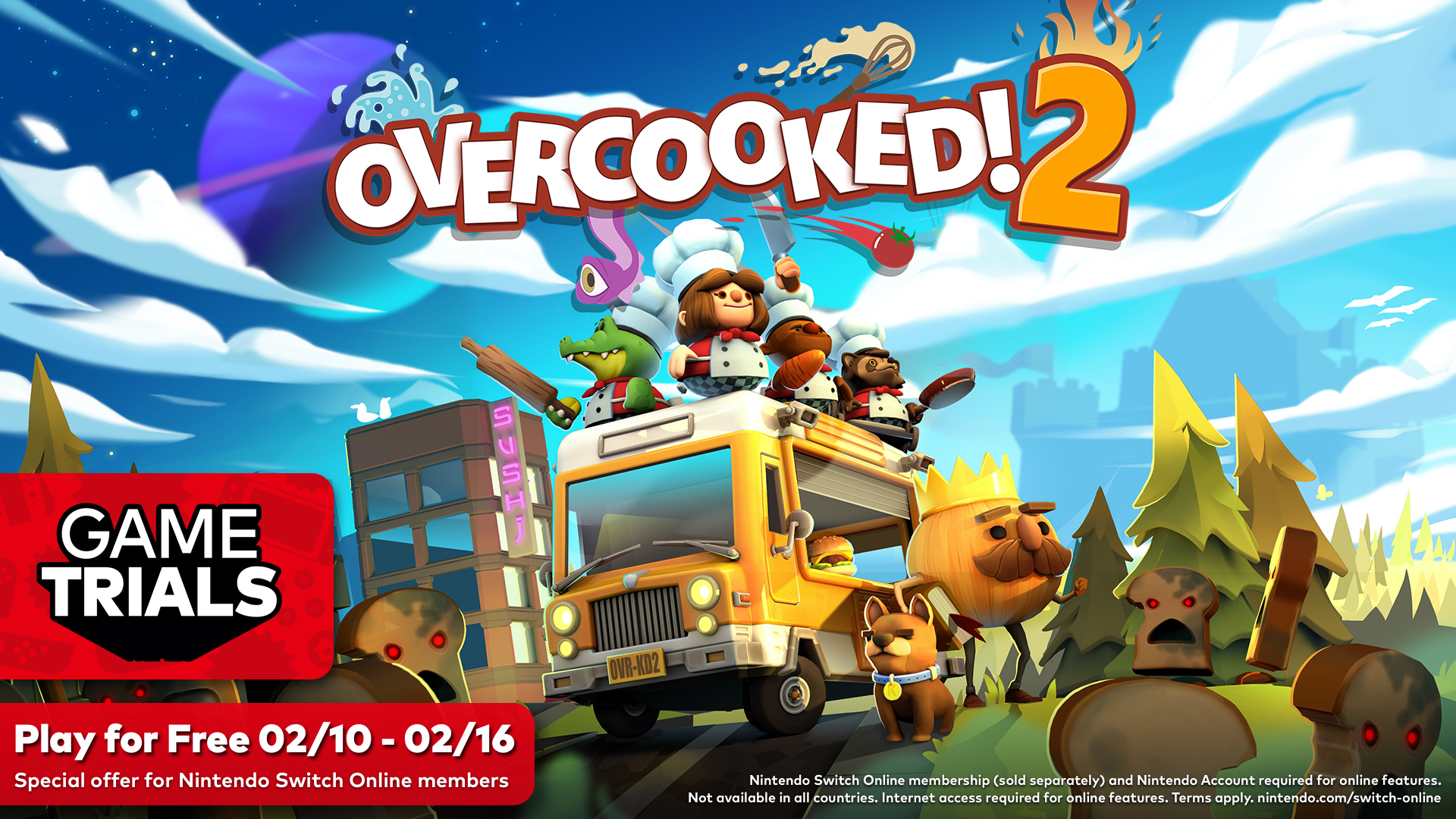 Yesterday, it was announced that Overcooked 2 is the next Nintendo Switch Online Game Trial in Europe (and Australia). The same news has now been extended to North America as well.
If you're a Nintendo Switch Online subscriber, Overcooked 2 can be played for free starting on February 10 at 11 AM PT / 2 PM ET. The offer ends on February 16 at 11:59 PM PT / February 17 at 2:59 AM ET. Progress can be transferred to the full version.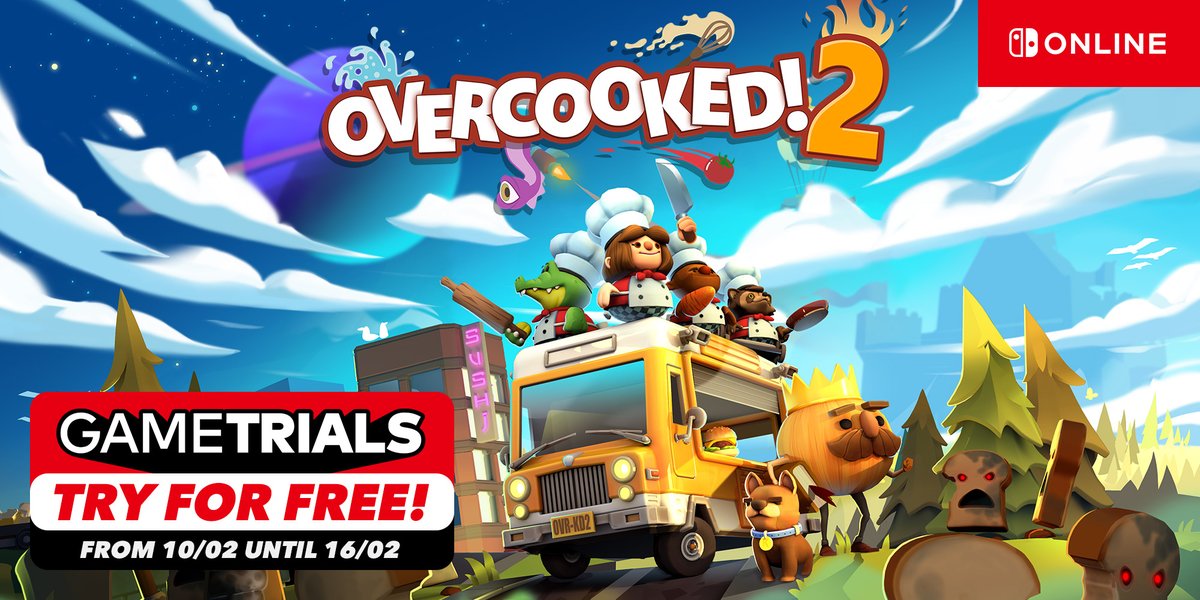 Overcooked 2 will be the next Nintendo Switch Online Game Trial in Europe, Nintendo has announced. Subscribers will be able to play the full game for free starting on Wednesday. As always, all progress can be used in the full version.
Nintendo has thus far not announced any similar plans for North America. However, as long as you're a subscriber and create a European Nintendo Account, you should still be able to participate.
The Nintendo Switch Online Game Trial in Europe will be offered between February 10 and February 16.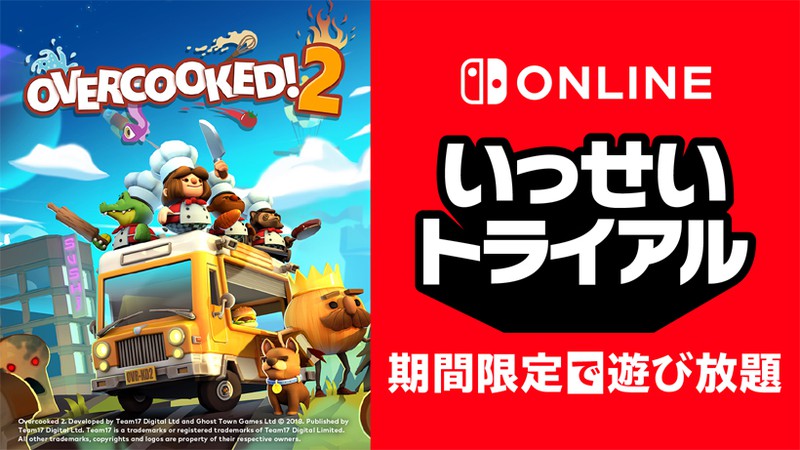 Nintendo has revealed that Overcooked 2 will soon be temporarily free in Japan as part of a temporary Switch Online offer. Members can play the game at no extra charge between December 7 and December 13. Additionally, progress can be transferred to the paid version.
Thus far, this offer has not been announced for the west. However, as long as you're a Switch Online subscriber, you should be able to participate. You'll just need to create a Japanese Nintendo Account (if you haven't done so already), register it with your Switch system, and access the Japanese eShop.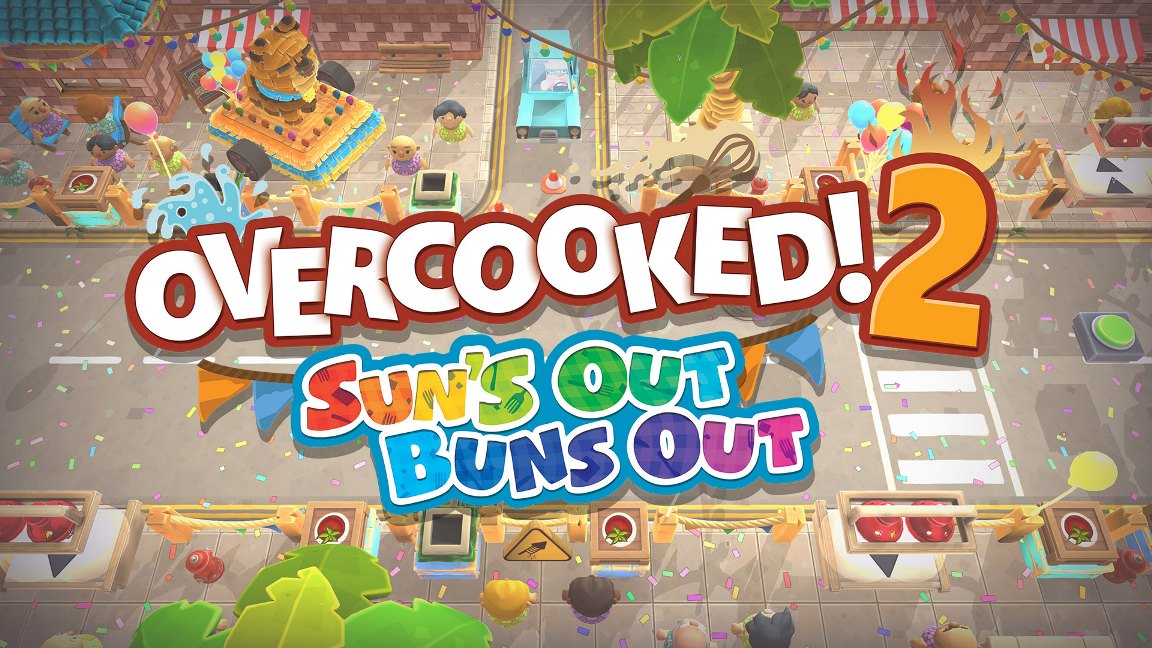 The new Sun's Out Buns Out DLC for Overcooked 2 has been dated for Switch. It'll be available starting on July 16, publisher Team17 and developer Ghost Town Games have announced.
Here's an overview of the DLC, along with a trailer: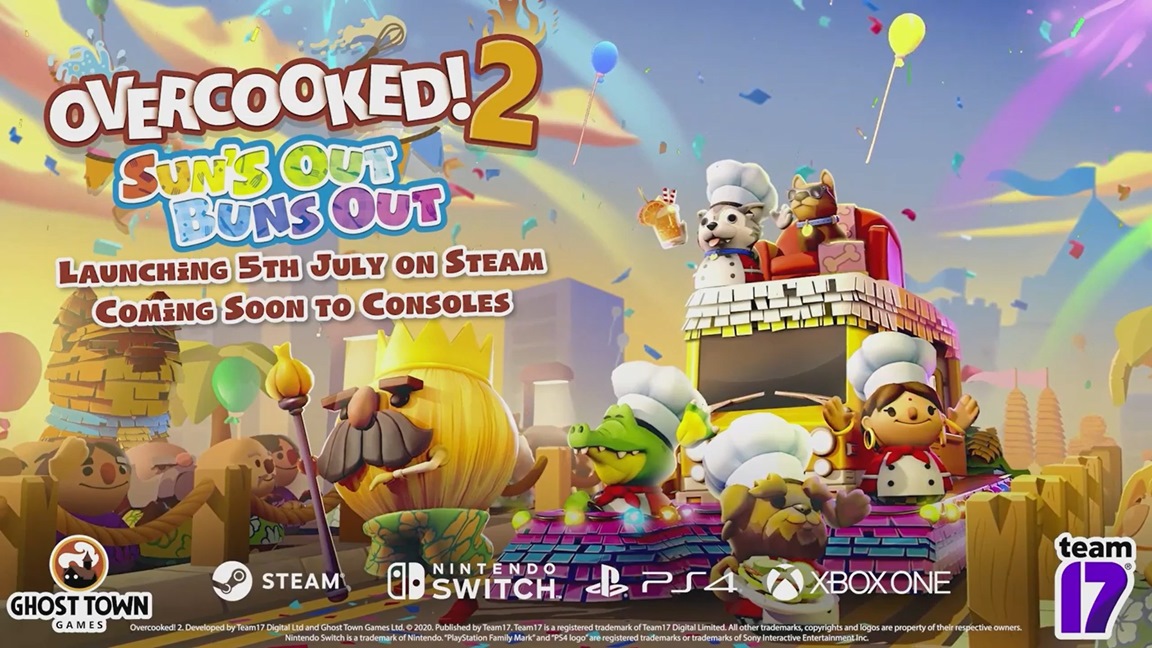 New DLC will soon be offered for Overcooked 2, known as Sun's Out Buns.
The latest content includes two new canine chefs, summer-themed recipes, five new levels, and a parade theme that features kitchens atop moving floats, floating kitchens, firework hazards, and confetti. It'll also come with sauce dispensers that previously appeared in the Carnival of Chaos DLC.
Overcooked 2's Sun's Out Buns Out DLC will be out on Switch and other consoles shortly after the Steam debut on July 5. We have a trailer and footage for the new content below.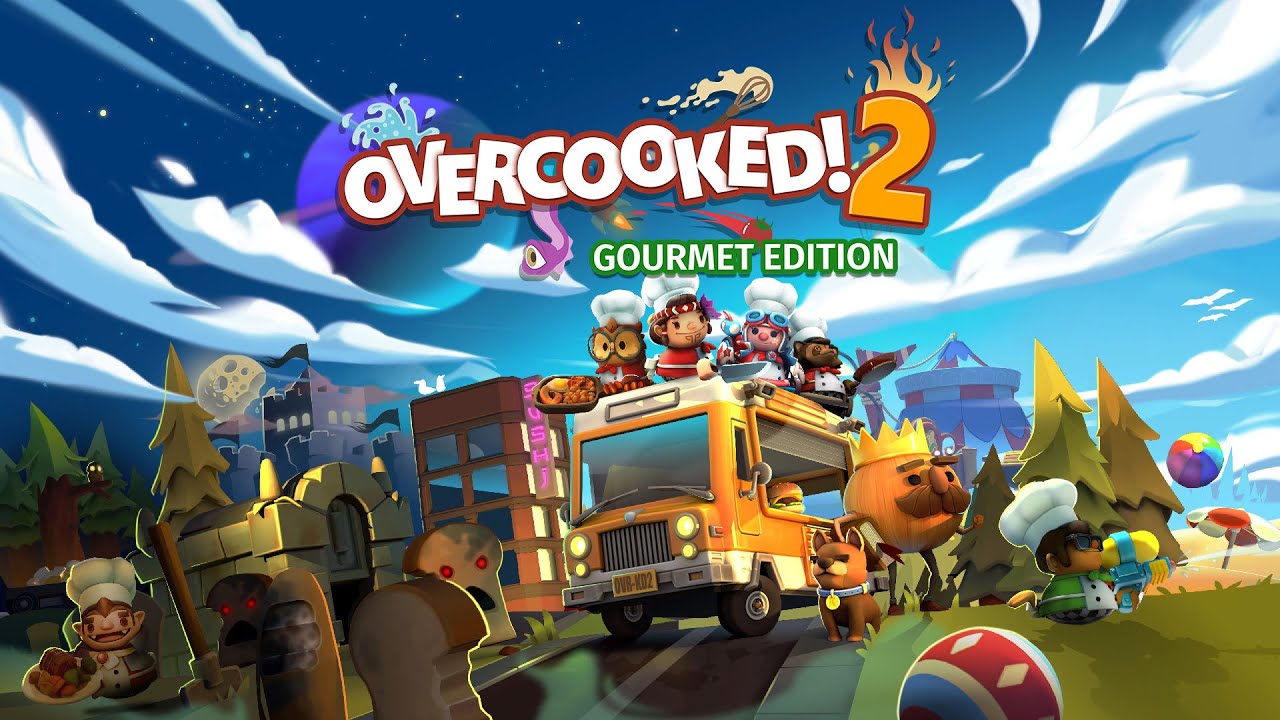 Team17 and Ghost Town Games are releasing Overcooked 2: Gourmet Edition on Switch today. This new edition, available via the eShop, features the base version along with every piece of downloadable content released for the game to date in one complete meal.
Pricing for Overcooked 2: Gourmet Edition is set at $48.49 / £37.49 / €42.49, but currently has a launch discount of $36.37 £28.12 /€31.87. We have a trailer below.
Source: Team17 PR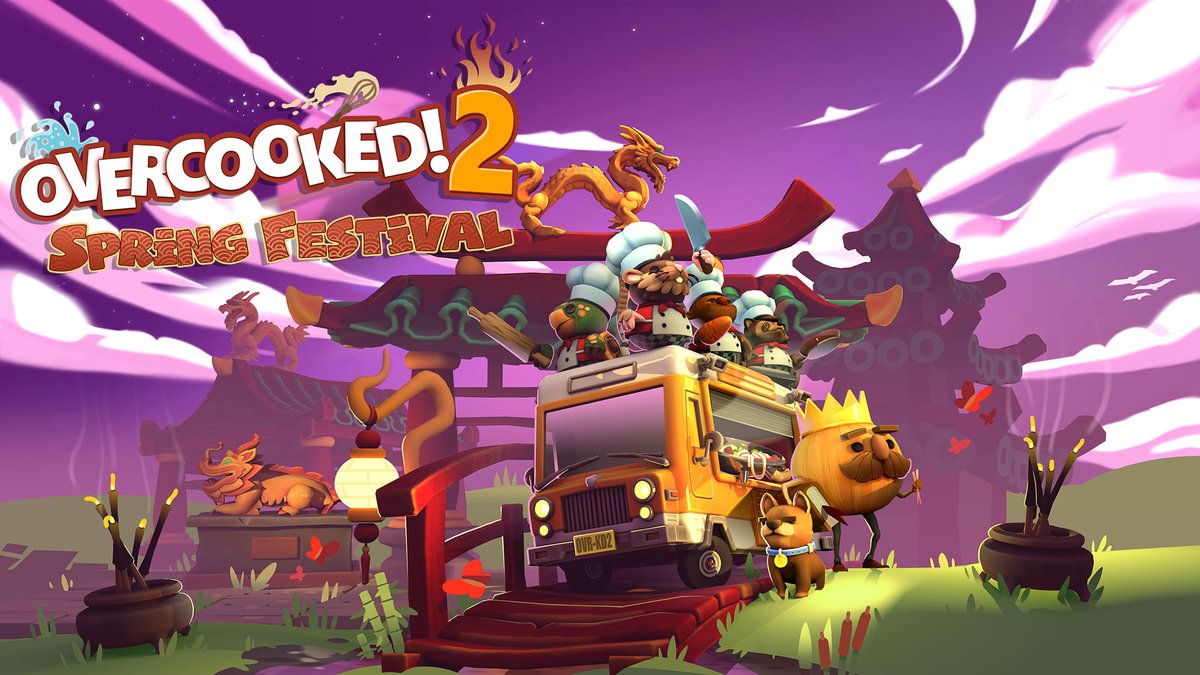 Yesterday, we reported on the news that Overcooked 2's Spring Festival update would be released today. Well, it's now available, and Team17 has released a trailer showing off all it has to offer: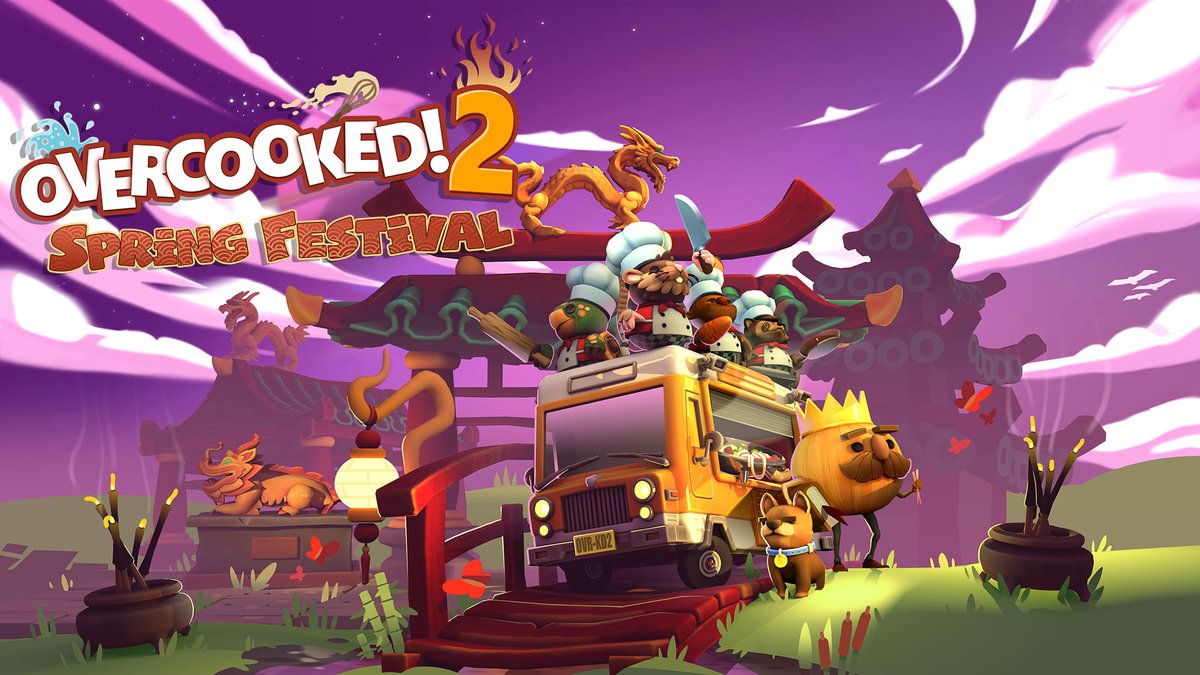 Even more DLC is coming to Overcooked 2. Thanks to the "Spring Festival Update", players will be able to access seasonal chefs, recipes, and kitchens.
The new Overcooked 2 update goes live tomorrow, January 23. All content will be free.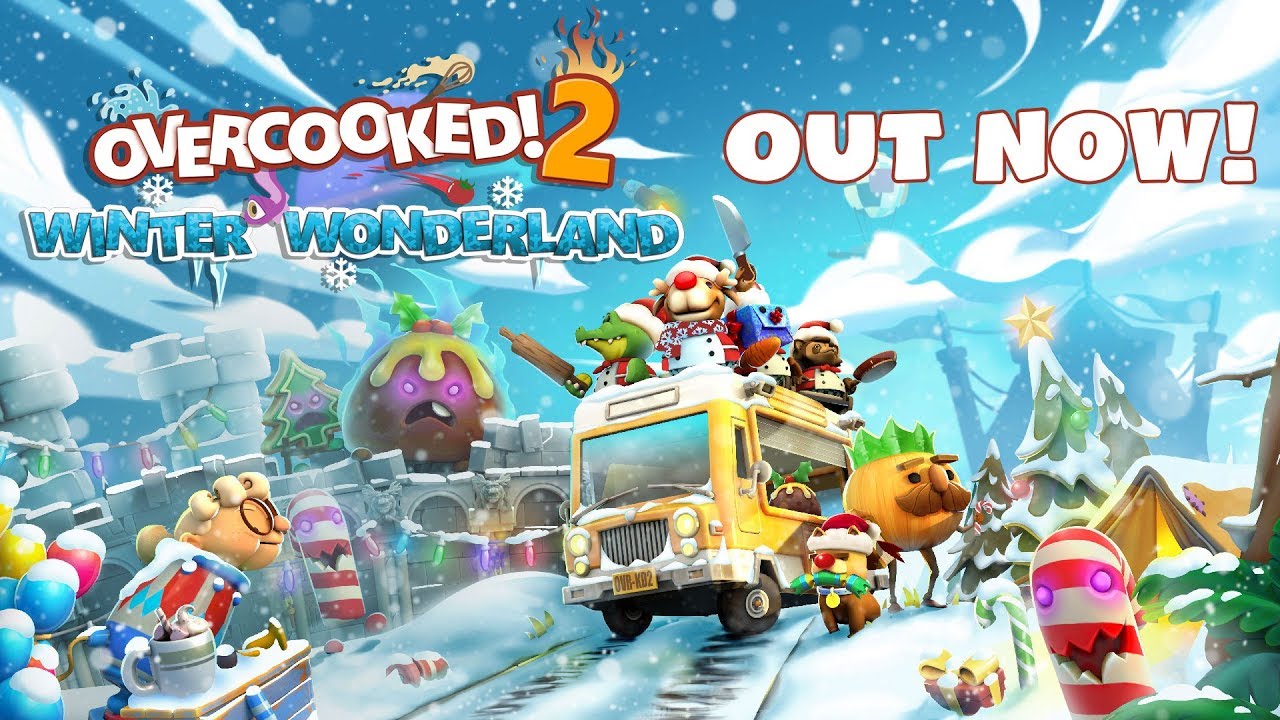 Tying in with the winter season, a new "Winter Wonderland" update has gone live in Overcooked 2. The game has been given new levels, a pair of new chefs, festive enemies in Horde Mode, and five seasonal recipes.
Here's the full rundown: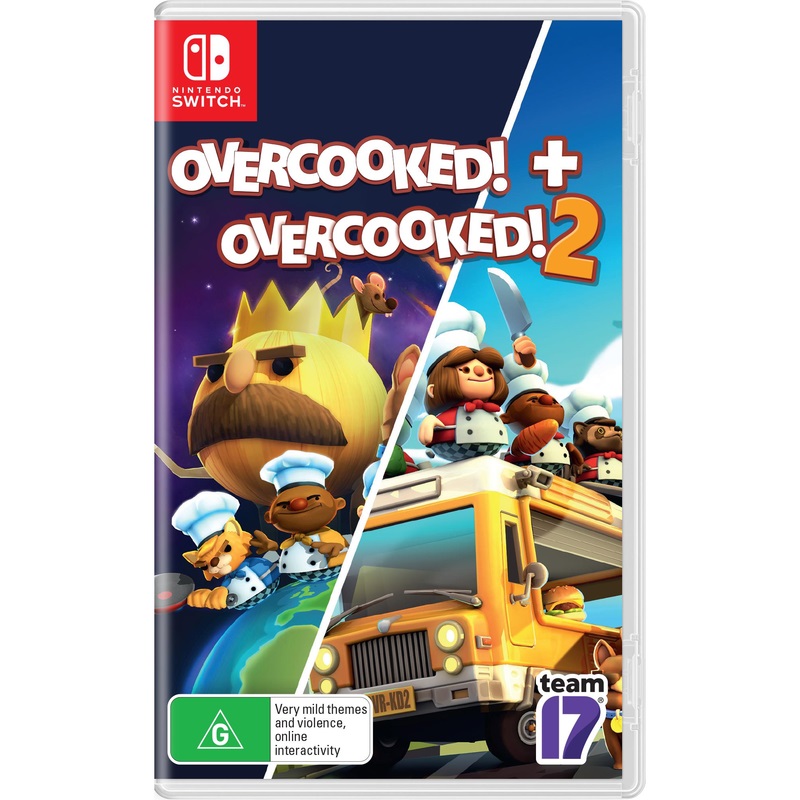 Overcooked and Overcooked 2 appear to be getting a new physical bundle on Switch. Retailers in France and Australia suggest that the two games will be sold in a single package starting November 26.
Team17 and Ghost Town Games have thus far have not officially announced the bundle. Additionally, it's unclear if it will be made available in North America, though importing is always an option.