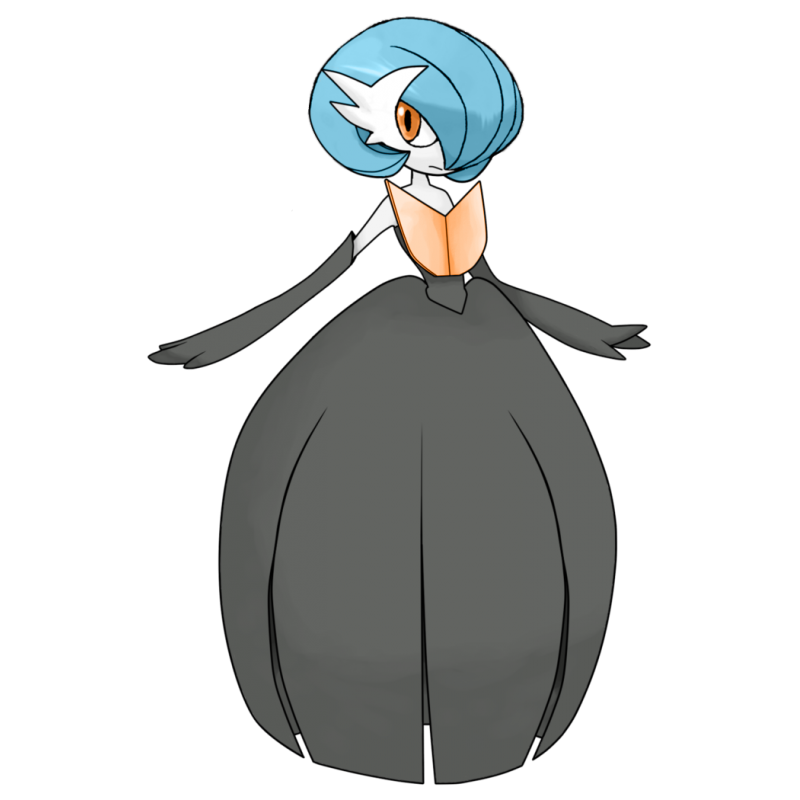 Locations across Japan will be distributing a free shiny Gardevoir for Pokemon Omega Ruby and Alpha Sapphire players, with codes being given out at multiple retailers (including Pokemon Centers, Toys 'R Us, Bic Camera, Joshin Denki, Edion, Ito-Yokado and Yodobashi Camera) and a direct download available from 7-11's 7-Spot. This distribution is to celebrate the upcoming movie, Volcanion & The Ingenious Magearna.
Gardevoir will start at Level 50, has the ability Synchronize, and knows Dazzling Gleam, Moonblast, Stored Power and Calm Mind. It will also be holding Gardevoirite, so that it can Mega-Evolve.
Code distribution will be from June 17th to July 8th, although codes can be redeemed through August 31st. Hopefully this opportunity makes its way to other territories.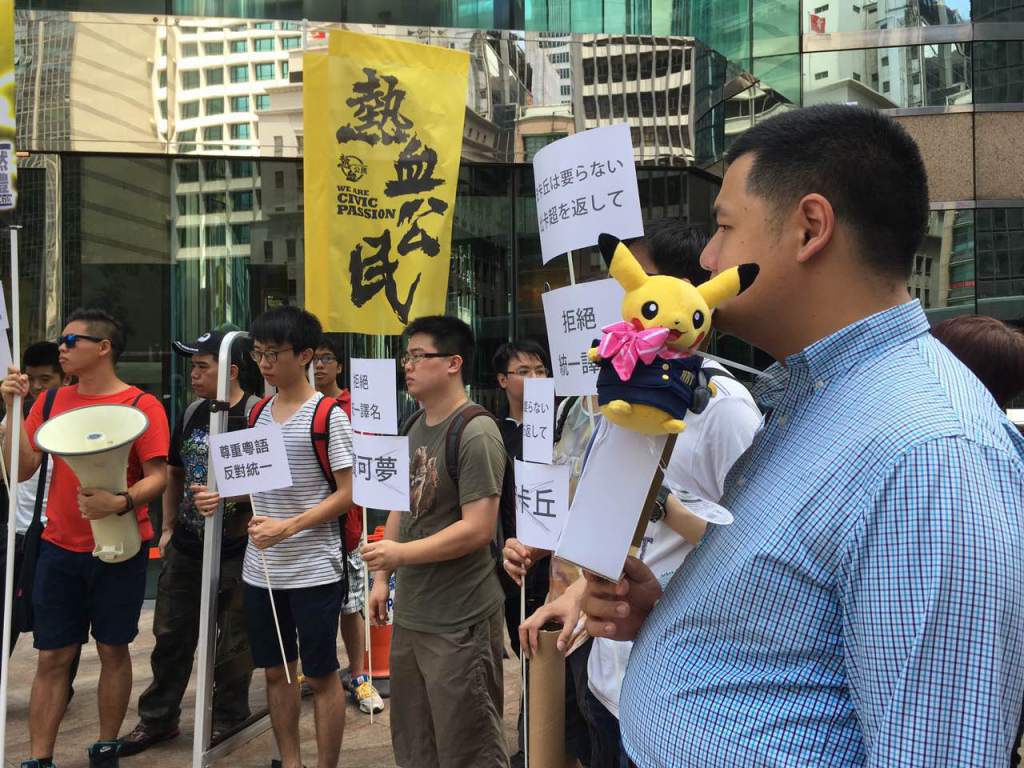 Pokemon fans in Hong Kong aren't pleased with how Nintendo is approaching Pikachu's name in Sun/Moon. There's a bit of a change happening with the two games, which will feature traditional and simplified Chinese in mainland China, Hong Kong, and Taiwan. While different regions have featured their own translations to reflect local language and tradition in the past, that won't be the case any longer.
Quartz sheds more light on the situation in a new article:
Now Nintendo wants to unify them: Pokémon in Greater China will be officially called ?????, or Jingling Baokemeng in Mandarin (Jingling means "spirit" or "elf," and Baokemeng is a transliteration of Pokémon). Earlier in Hong Kong, it was ?????, Pet Little Elves (or Spirits), while in Taiwan, it was ????, Magic Babies.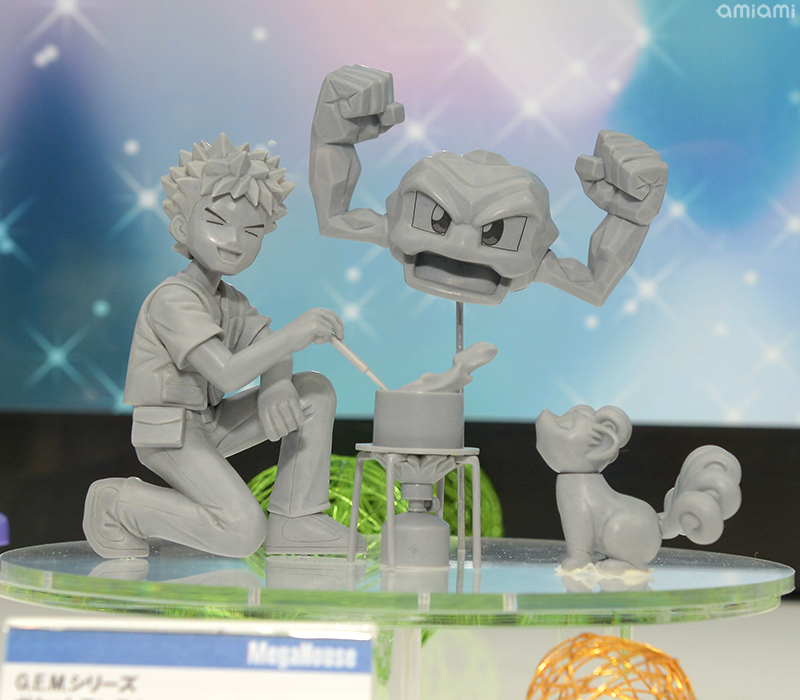 More Pokemon figure news is in from Mega Hobby Expo 2016 Spring. Following the first images of Kotobukiya's Red with Pikachu figure, we have some photos of Megahouse's upcoming products. The company is preparing figures based on Brock and Nurse Joy as well as Lucario and Mewtwo Variable Action Heroes.
Here's a look at the different figures: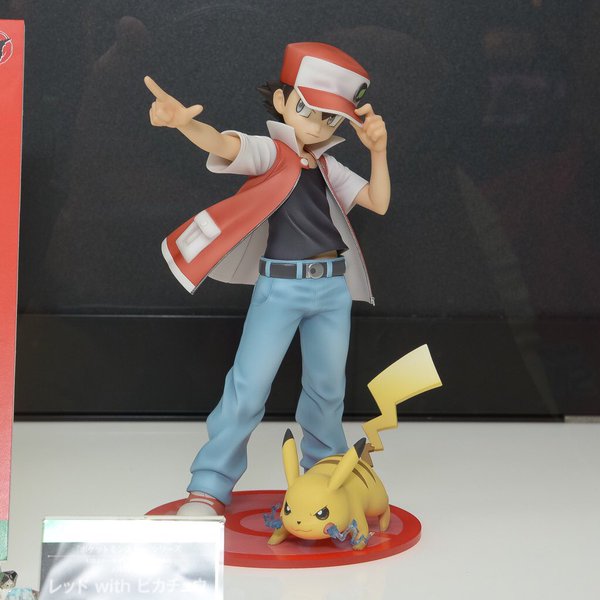 Earlier this year, a new Red with Pikachu figure was announced by Kotobukiya and featured at Wonder Festival. At that time though, we only saw it in art form.
Red with Pikachu is on display at Mega Hobby Expo 2016 Spring, and now we have actual photos of the figure. You can see some images of it below. Still no word on a release date!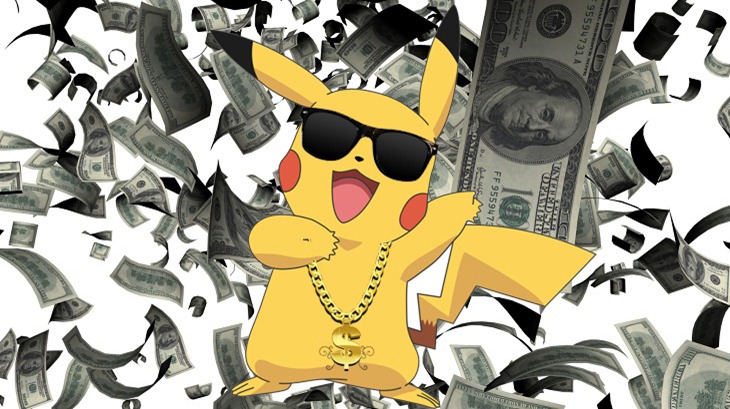 Just like last year, The Pokemon Company has provided its 2015 brand licensing results through License! Global.
The Pokemon Company took the 29th spot on the list with $2.1 billion in total retail sales of licensed products worldwide. This includes media such as video games, anime, the trading card game, and more.
That result stacks up pretty favorably to 2014. In that year, The Pokemon Company generated $2 billion.
License! Global's report contains the following blurb on Pokemon:
The Pokémon 20th anniversary kicked off with the brand's first ever Pokémon Super Bowl ad during Super Bowl 50, which was viewed by more than 110 million people during the game and watched more than 26 million times on YouTube. The spot encourages fans to Train On. Four Mythical Pokémon video game character distribution events will take place at participating GameStop locations throughout 2016, with one being distributed quarterly. TOMY International, Pokémon's master toy licensee, has also created special Mythical Pokémon figures and plush to celebrate 20 years of Pokémon. Pokémon TCG fans can celebrate 20 years of Pokémon with the Pokémon TCG: Generations expansion. Highly anticipated Pokémon video games launch in 2016, including the fast-action fighting game for the Wii U, Pokkén Tournament, which launched in March. Also, the seventh generation of Pokémon video games, Pokémon Sun and Pokémon Moon, will launch in time for holiday season for the Nintendo 3DS family systems.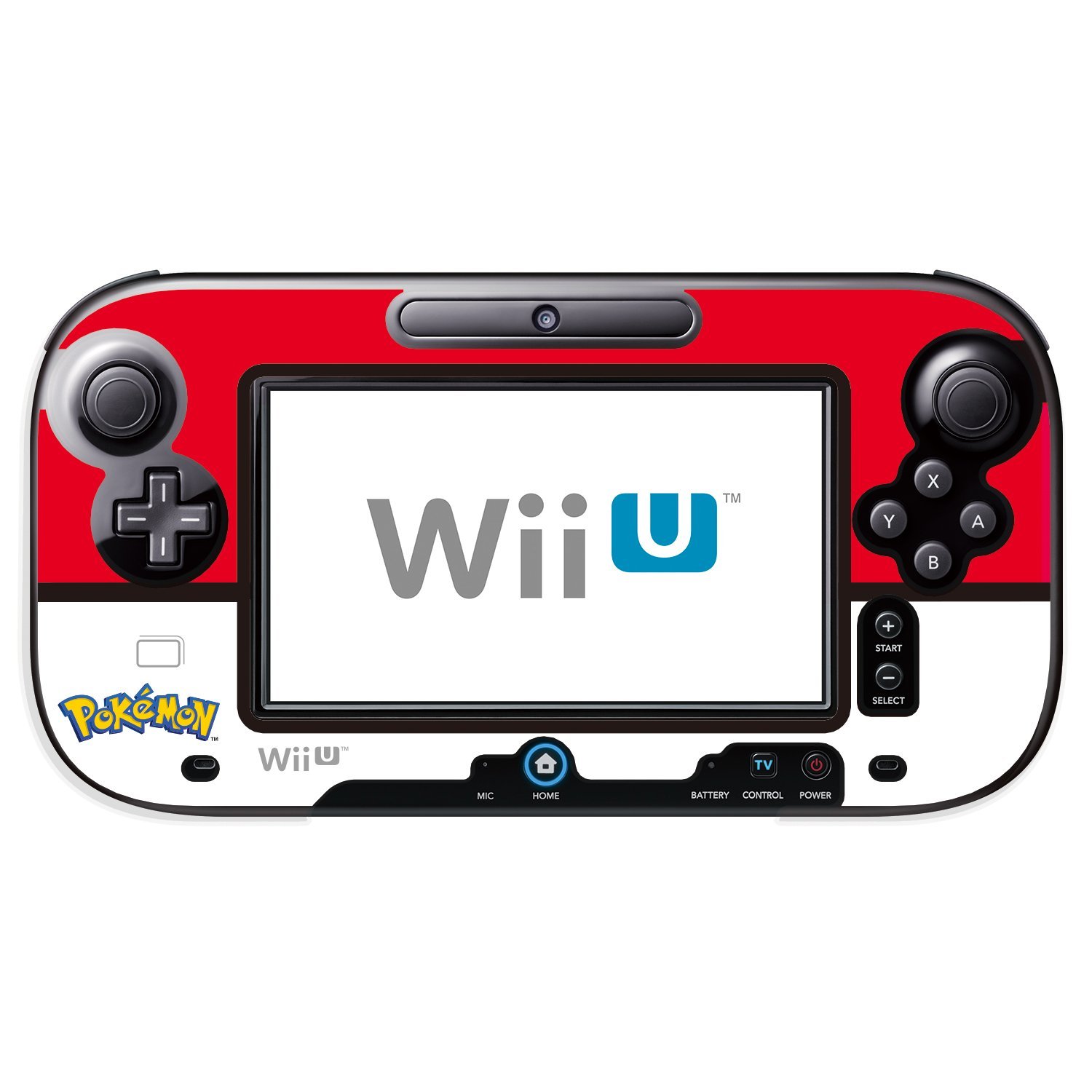 HORI has made several GamePad protectors for Wii U as of late, and another one is scheduled for launch in June. Amazon now has a listing up for a new one with a Pokeball theme, which is officially licensed by Nintendo and Pokemon.
This new HORI GamePad protector will set you back $14.99. It should be available starting on June 21.
Here are some additional photos: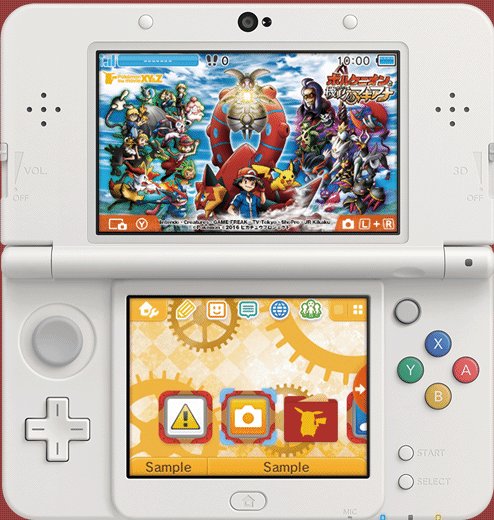 In a few months, 3DS owners in Japan will be able to obtain a new 3DS theme based on Pokemon: The Movie – Volcanion and The Ingenious Magearna. 7-Eleven's 7-Spots will be distributing it, and it can be received as a code by voting in Pokemon Elections. Codes will be valid until August 31.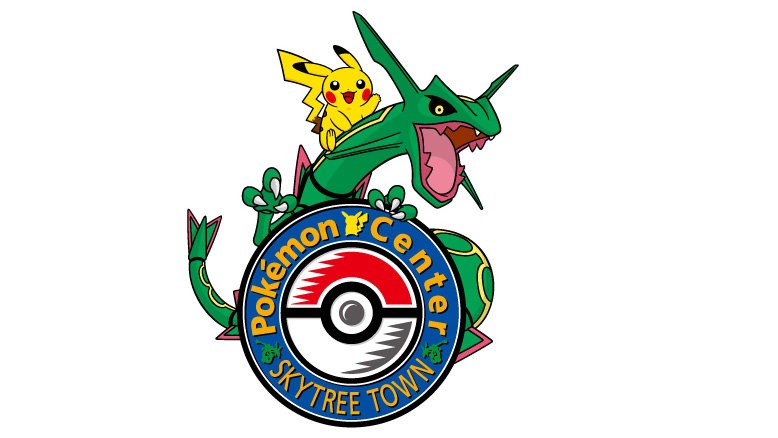 On July 6, a new Pokemon Center will be opening in the Skytree commercial facility within Tokyo, Japan. This will be the country's 11th store based on the popular franchise.
We have a look at what visitors can expect from the new Pokemon Center below. You'll notice that Rayquaza is prominently featured as the store's mascot.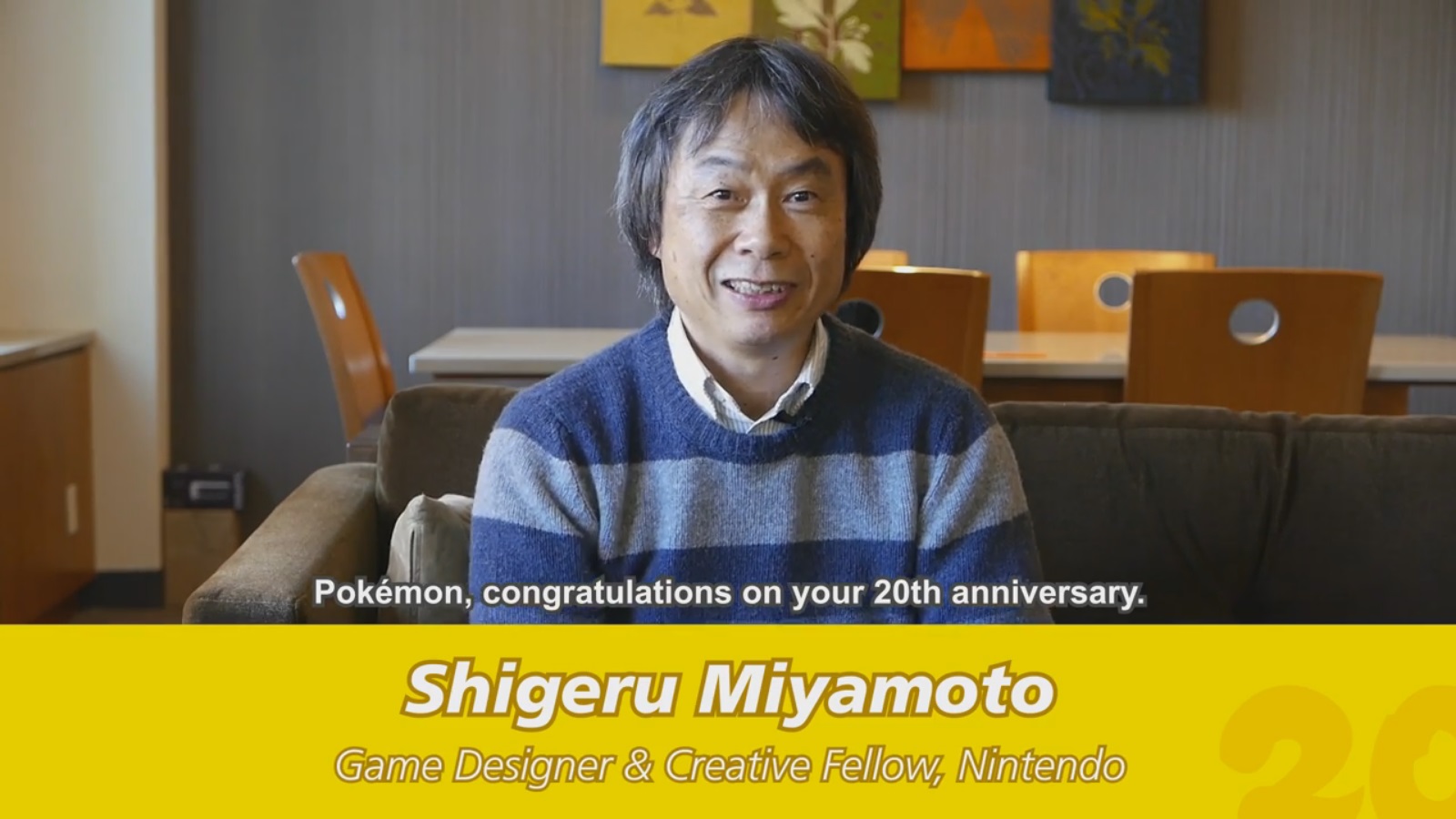 The Pokemon Company has shared all sorts of messages from developers and other key people involved with the franchise in celebration of its 20th anniversary. Today, we have a message from Nintendo's Shigeru Miyamoto, who discusses his work on the games early on. Check it out below.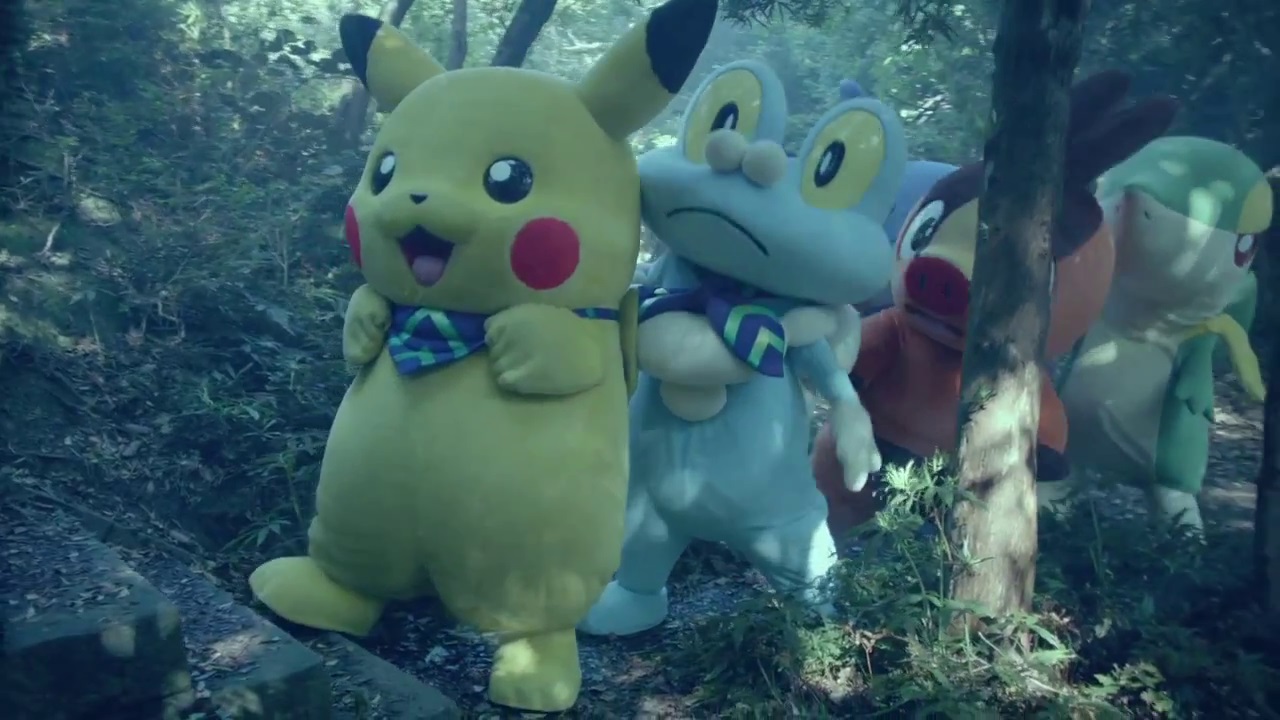 In a new report, Hollywood Reporter writes that a "top-secret auction for film rights to the Pokemon franchise is nearing completion". Warner Bros. and Sony have both apparently shown interest, but the Chinese-owned Legendary Entertainment appears to be in the lead at present.
Hollywood Reporter goes on to say that The Pokemon Company "has been courting Hollywood to launch a big-budget live-action movie." Initially, Warner Bros. was an early favorite having distributed the first three Pokemon films. But Hollywood Reporter has heard that Legendary could win out, which could pose an issue given political tensions between Beijing and Tokyo and a situation where China "effectively banned Japanese films for three years, which was only broken recently."