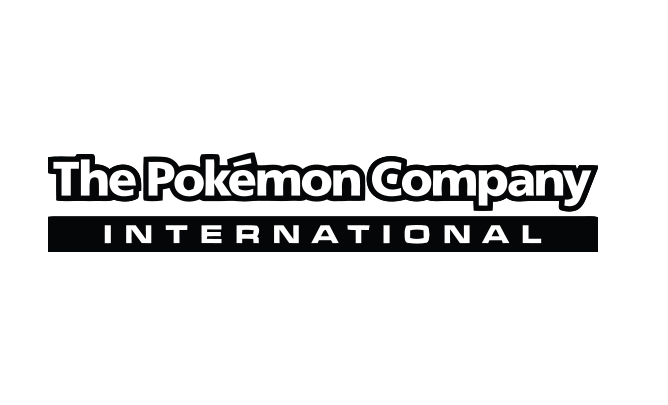 The Pokemon Company plans to release a soundtrack album for Pokemon Red and Green on April 27th. The album will include the soundtrack from the original game and the cries of all 151 original Pokemon. The content list across the 4 discs is
Pokemon Red/Green soundtrack (45 tracks)
Pokemon Cries(151)
Pokémon Fire Red / Leaf Green soundtrack (73 tracks)
3 bonus tracks
Pokemon Red / Green best selection (10 tracks)
The album will have a runtime of around 3 hours 55 minutes and will also come with a 24 page booklet which includes an interview with Junichi Masuda. It is available for preorder on Amazon Here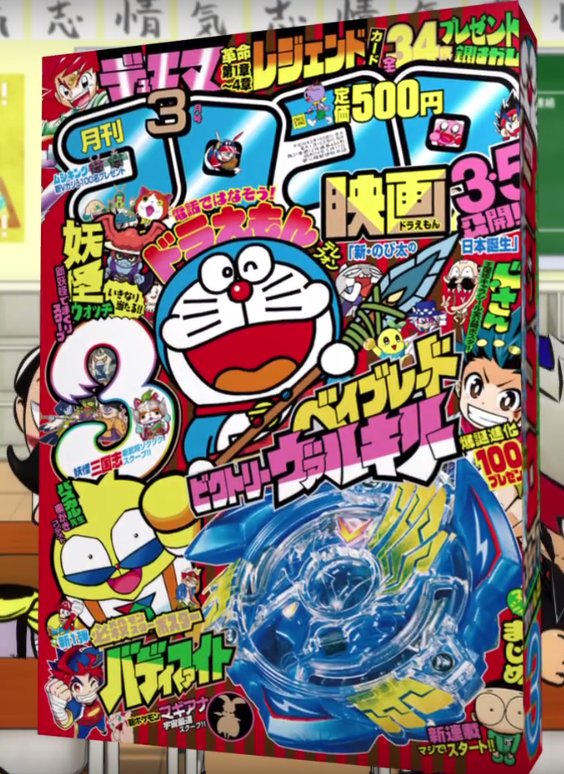 CoroCoro magazine's next issue is publishing February 15th(Monday) in Japan and it will carry some major news. The trailer that was released for the issue shows the cover which has a dark silhouette of Magiana which is a brand new Pokemon. Hopefully this means that the magazine will have some more details to share about the new Pokemon because we know nothing about it so far.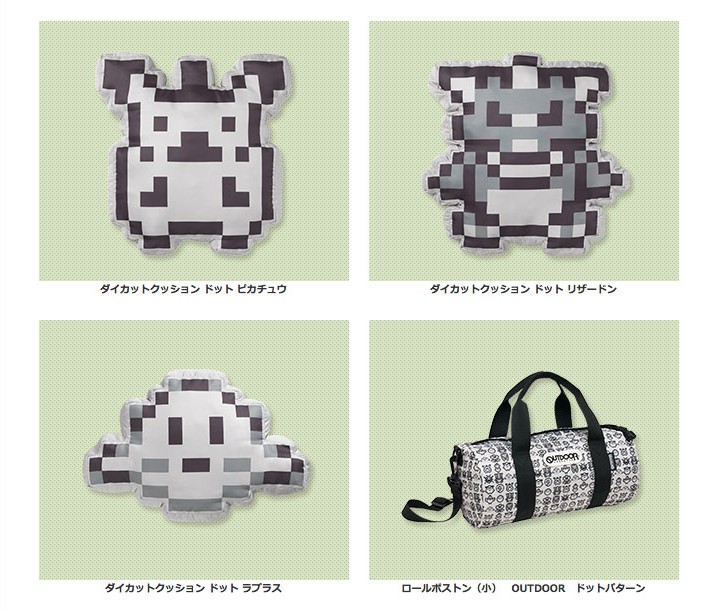 In celebration of the franchise's 20th anniversary, various Pokemon merchandise featuring sprites will be going on sale in Japan later this month. Pokemon Centers and Amazon Japan will be offering shirts, hats, stickers, and plenty more starting on February 27.
Here's the full lineup:
Cushions: ¥2500
Pikachu hat: ¥5900
Not Pikachu hat: ¥5400
T-shirts: ¥1500
Backpack: ¥8200
Bag: ¥6800
Keychain: ¥450
Pen case: ¥800
File folder: ¥280
Hand towel: ¥400
Bigger towel: ¥1000
The gallery below has photos of the different Pokemon sprite goodies.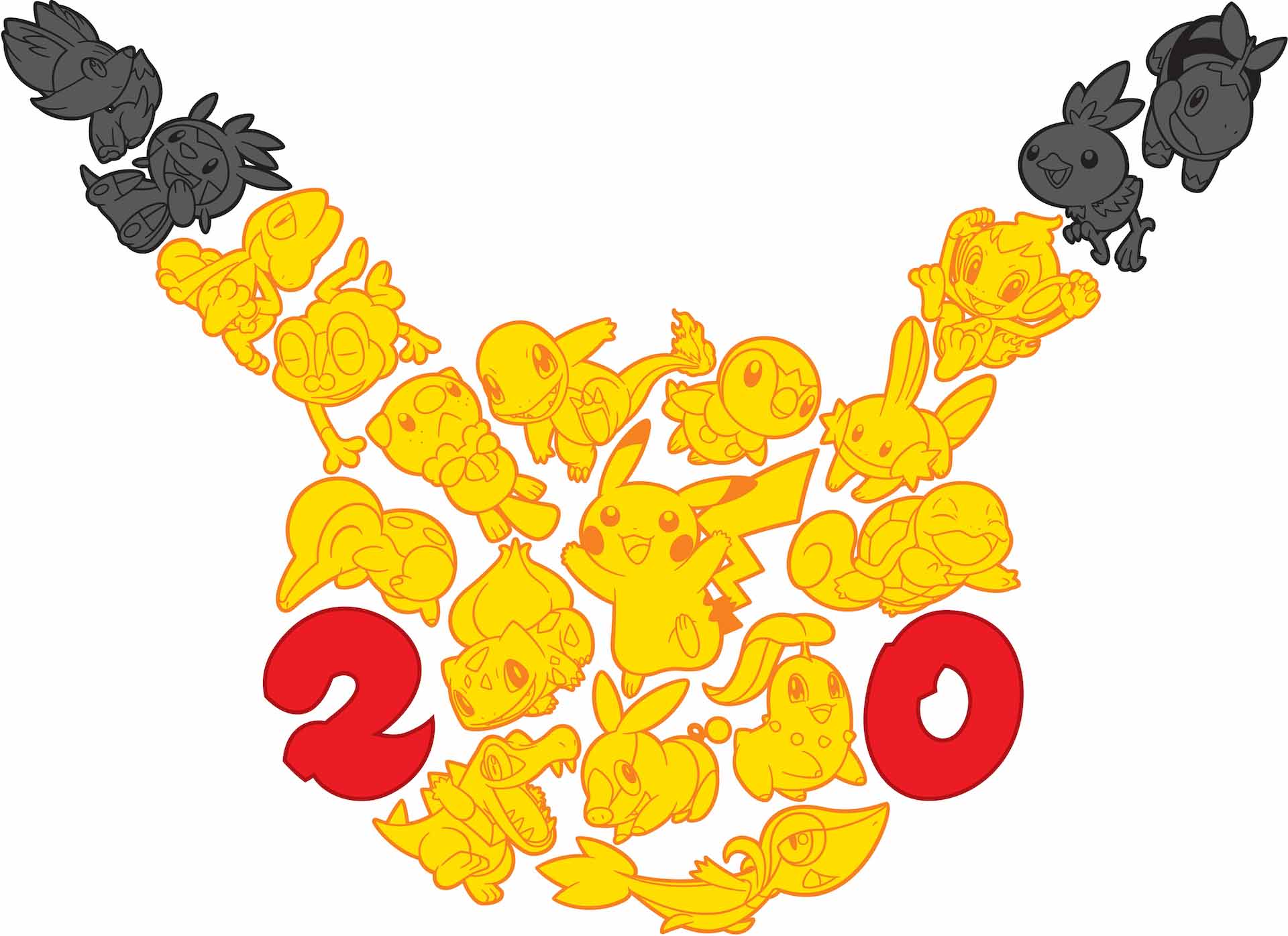 Pokemon's new commercial which aired during the Super Bowl yesterday. Based on data from advertising and social analytics company iSpot.tv, the ad generated 41,000 social interactions last night. 88 percent of the sentiment regarding the ad was positive, GamesBeat reports.
Here's the 30-second version of the Pokemon Super Bowl commercial:
An interesting note: companies needed to fork over $5 million this year for a 30-second slice of airtime during the Super Bowl.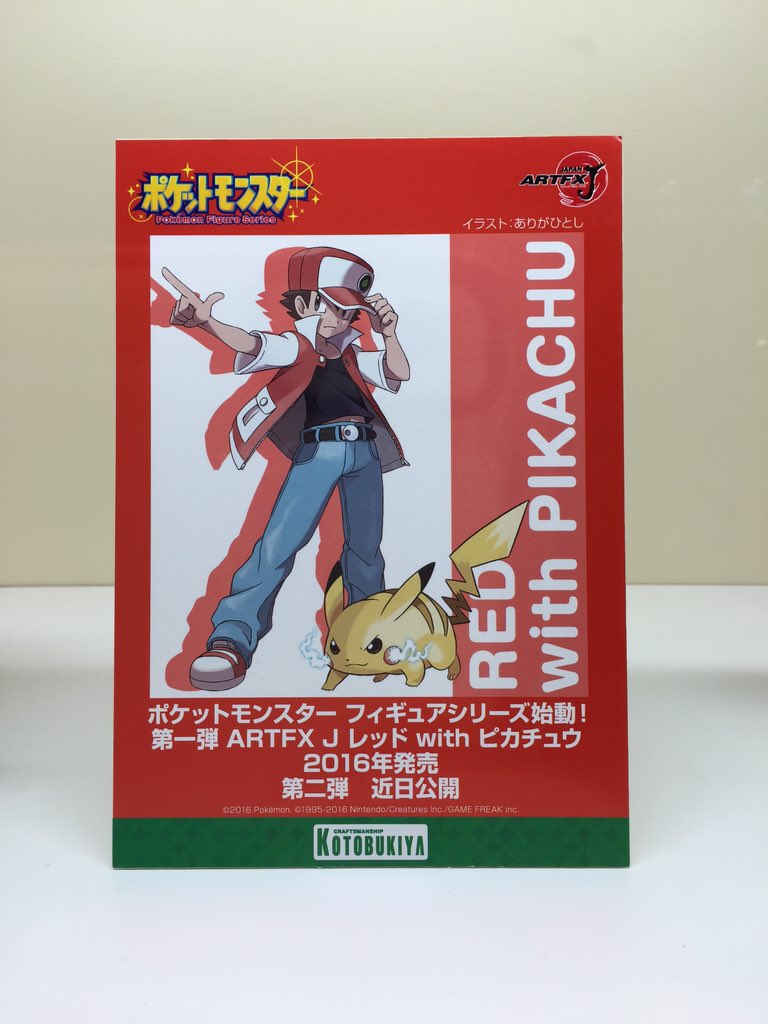 It was last week that we first heard about a new Pokemon figure featuring Red. Today at Wonder Festival, the first piece of art is on display – see above. Red won't be alone, as it looks like Pikachu is included.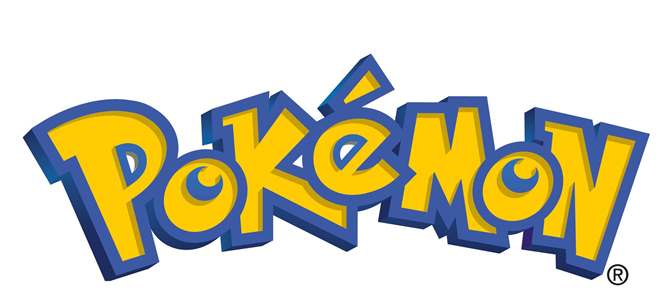 February 27 is a big day for Pokemon given that it's the series' 20th anniversary. To celebrate, several activities are planned, including an event at Nintendo NY.
Here's the rundown
Visit participating stores on Pokémon Day for special Pokémon events. Head to Toys"R"Us to receive special foil cards featuring Pikachu and Magikarp from the new Pokémon TCG: Generations expansion, as well as a Pokémon activity book and a poster of the original 151 Pokémon, while supplies last. Toys"R"Us will also have an exclusive Generations-themed binder available for purchase to store your new cards.

As part of the Pokémon 20th celebration, GameStop stores are offering a Mythical Pokémon poster with purchase of any Pokémon product while supplies last. An exclusive Mew plush is also available for purchase.

All Pokémon fans are invited to Nintendo NY located at Rockefeller Center in New York City on February 27 for a Pokémon 20th celebration. We'll have fun activities planned for attendees.

Many more details about Pokémon Day on February 27 are on the way. Keep checking Pokemon.com for more information as we get closer to the big day. And remember to visit Pokemon.com/20 for more Pokémon 20th fun!
Of course, on February 27, the three classic Pokemon games will be on the 3DS Virtual Console: Red, Blue, and Yellow. There will also be the previously-announced New 3DS bundle.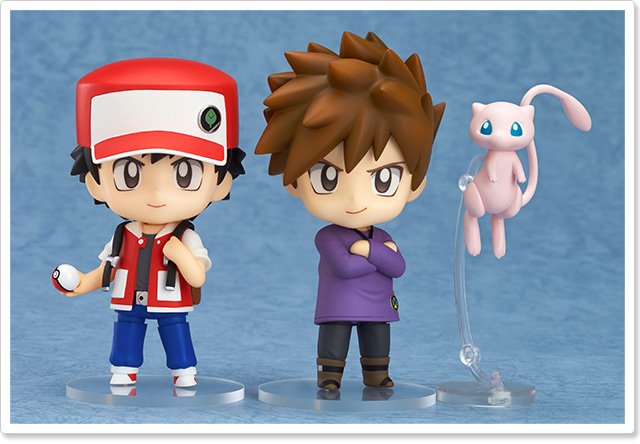 New Nendoroids based on the Red and Blue trainers from Pokemon is slated for July. One for Red had been previously released, but this latest model is based on his inclusion in FireRed and LeafGreen and more closely matches the art of the original game.
Both Nendoroids will be sold in a special bundle for 7,500 yen. Each comes with two face parts and two feet parts. Blue has six different arm parts while Red has five. Blue beats out Red yet again. Mew is also included, and you can change around his parts as well. Other accessories like Pokeballs and a backpack are also in the package.
These Nendoroids are due out on July 9. Reservations open on July 9. Product will be limited, as they'll only be available at Japanese Pokemon Centers and Amazon Japan.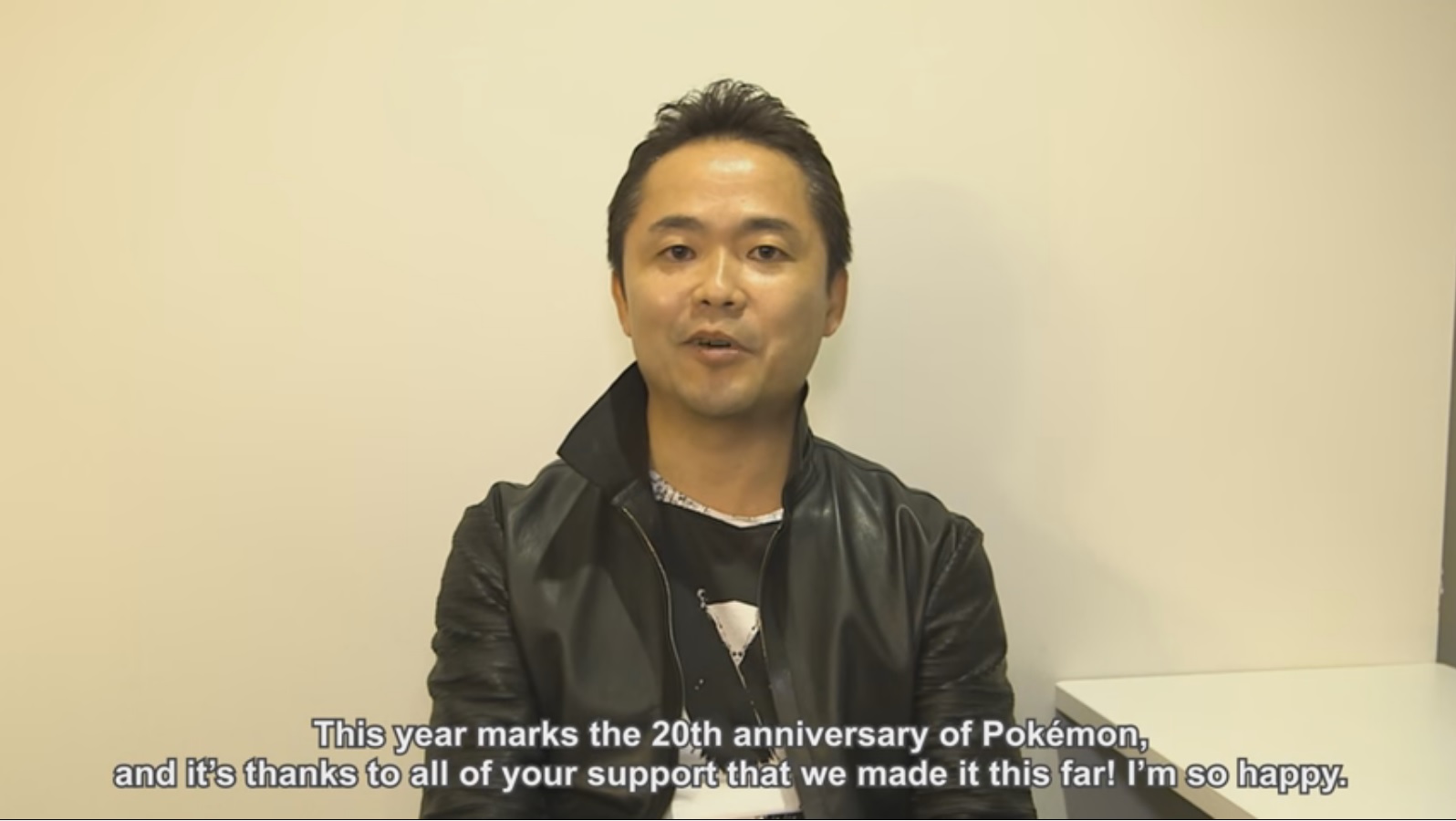 A pair of videos have been published on the Pokemon YouTube account featuring key members of the franchise. The Pokemon Company president Tsunekazu Ishihara and Game Freak's Junichi Masuda discussed the series' history. View them both below.
Nintendo has just published a new trailer for Pokemon Red, Green, Blue, and Yellow on the 3DS Virtual Console. Watch it below.
Of course, in the west, we're only getting three of these games. Red, Blue, and Yellow are due out towards the end of this month.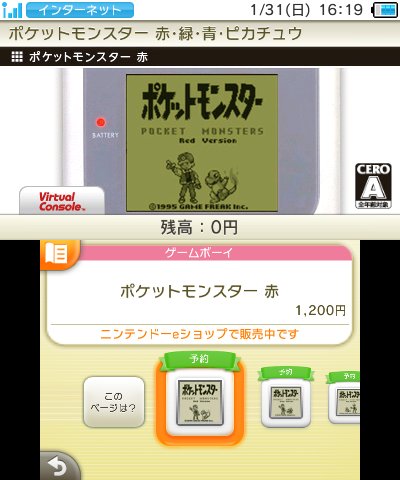 The Pokemon 3DS Virtual Console games are now up for pre-load on the Japanese 3DS eShop. Red, Green, and Blue are all 80 blocks each while Yellow is just a tad bigger at 84 blocks.
Here are some screenshots:
Fans can get their hands on the classic Pokemon releases on February 27. If we hear anything about pre-loading in the west, we'll be sure to let you know.