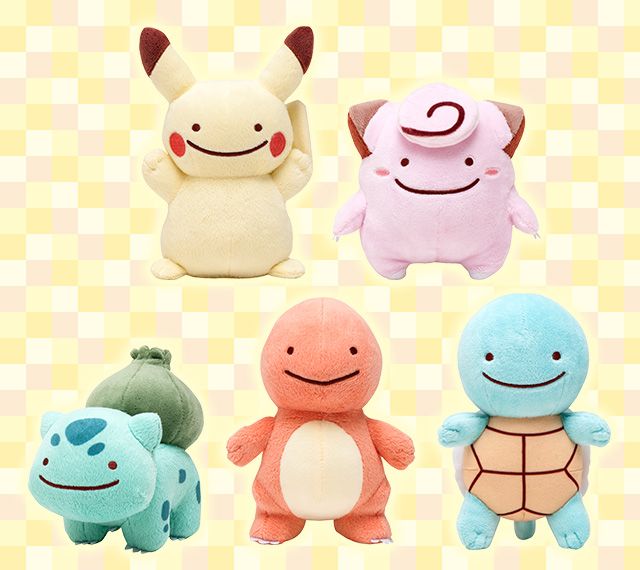 On March 26, reservations will open for some new Ditto-themed Pokemon merchandise, followed by the actual release on April 2. Pikachu, Clefairy, Bulbasaur, Charmander, and Squirtle versions will be available.
Two different items are being prepared: dolls and keychains. The former is priced at 1,200 yen each while the latter costs 800 yen each. Reservations will be at Pokemon Centers in Japan and Amazon.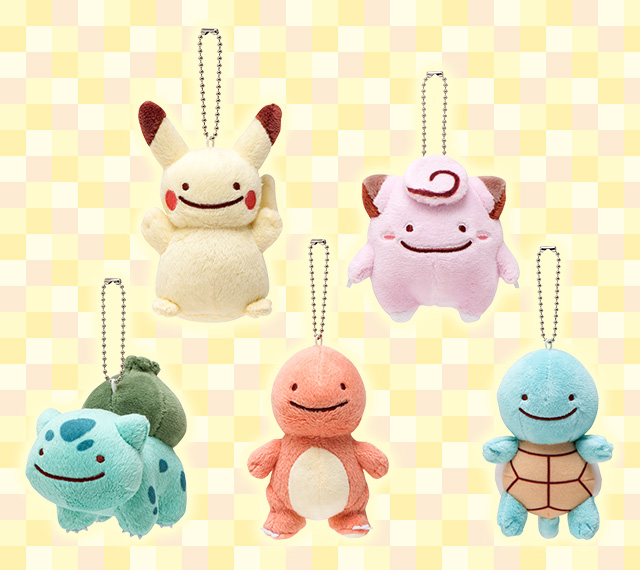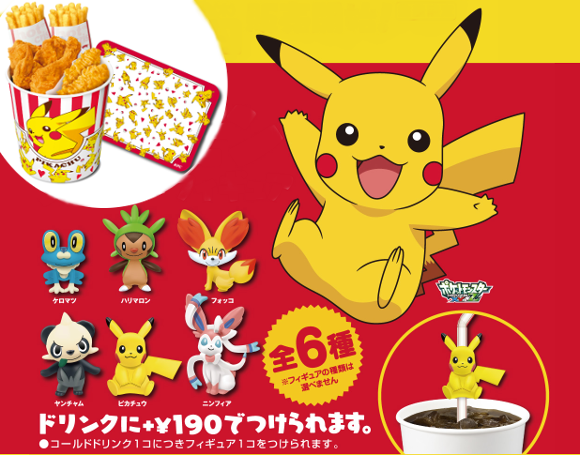 KFC will soon be distributing Pokemon goodies to customers in Japan.
Starting on March 17, straw figurines will be available to those who order any drink for an additional 190 yen each. Customers can receive Froakie, Chespin, Fennekin, Sylveon, Pikachu, or Pancham at random. There will be a "Complete Pack" for 2,500 that features all straw figurines, plus a display stand, six free drink coupons, and an original tote bag.
KFC will also have two special game kits on March 17. These are made from cardboard and let Pokemon fans "catch" different Pokemon by throwing a Poke Ball at them. 16 character cards along with either a street scene or forest environment are included in each pack.
Finally, on April 21, KFC locations in Japan will offer a specially marked bucket featuring four pieces of the Colonel's crispy fried chicken, fries and some Crispy Strips, and a limited-edition Pikachu-adorned placemat. This will cost 1,890 yen.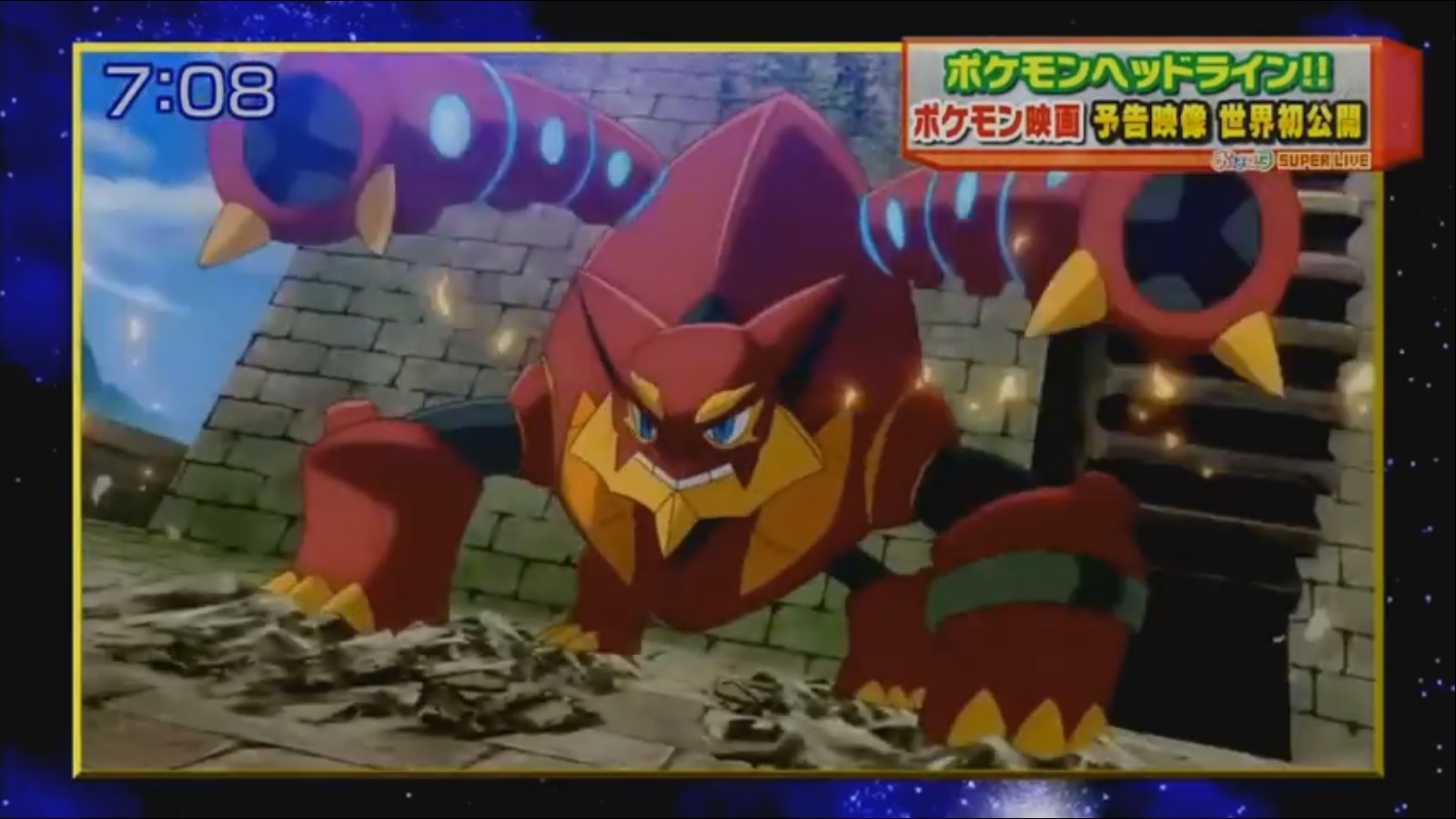 Update: Added in the official high-quality upload.
---
A new trailer for Pokemon: The Movie – Volcanion and The Ingenious Magearna debuted on Oha Suta a short while ago. The recording of the video can be seen below.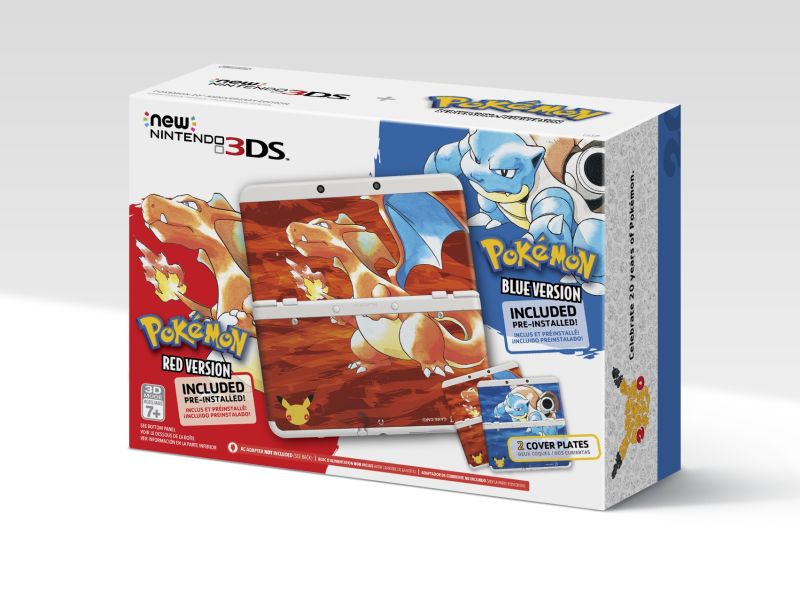 Amazon is the latest retailer to be taking orders for the New 3DS Pokemon 20th Anniversary Edition once again. This isn't likely the last long though. Other stores have opened up orders over the past few days only to sell out soon after.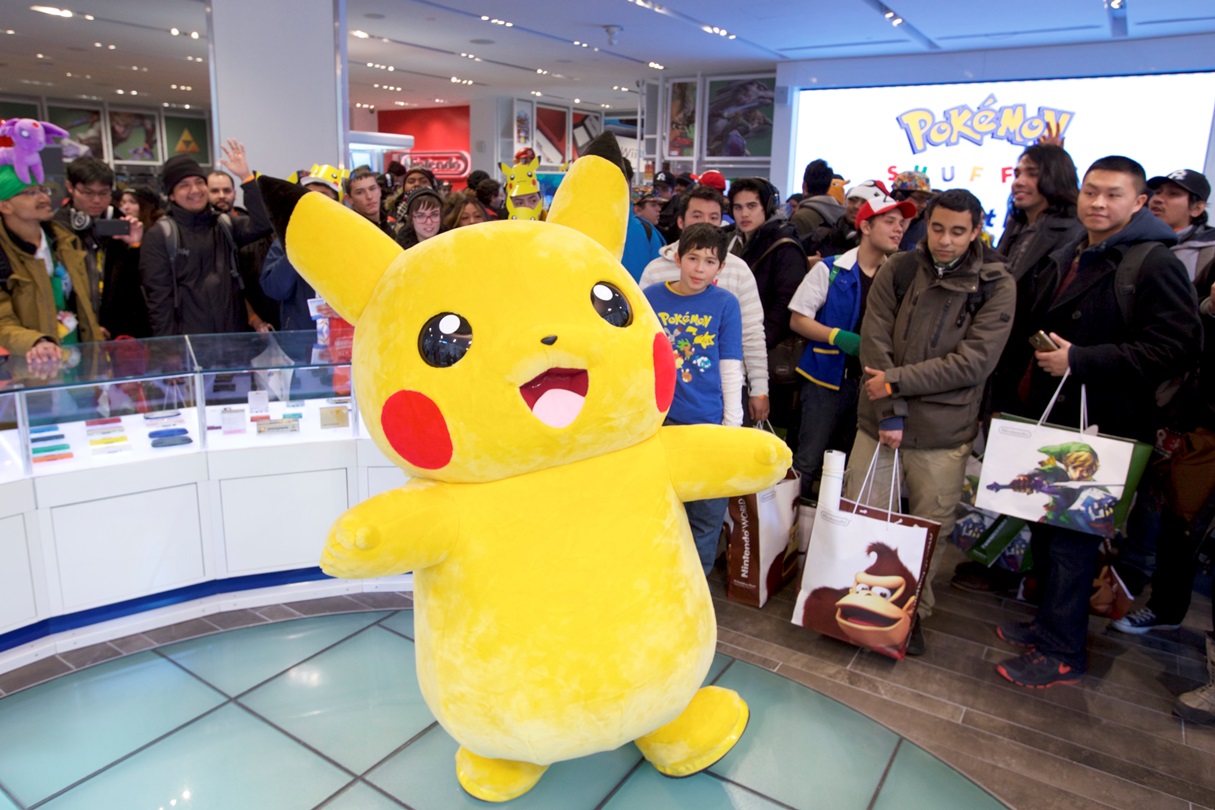 Earlier today, the newly renovated Nintendo NY hosted a special celebration for Pokemon's 20th anniversary. Nintendo has since sent out some photos from the event. All of the shots can be found in the gallery below.
Source: Nintendo PR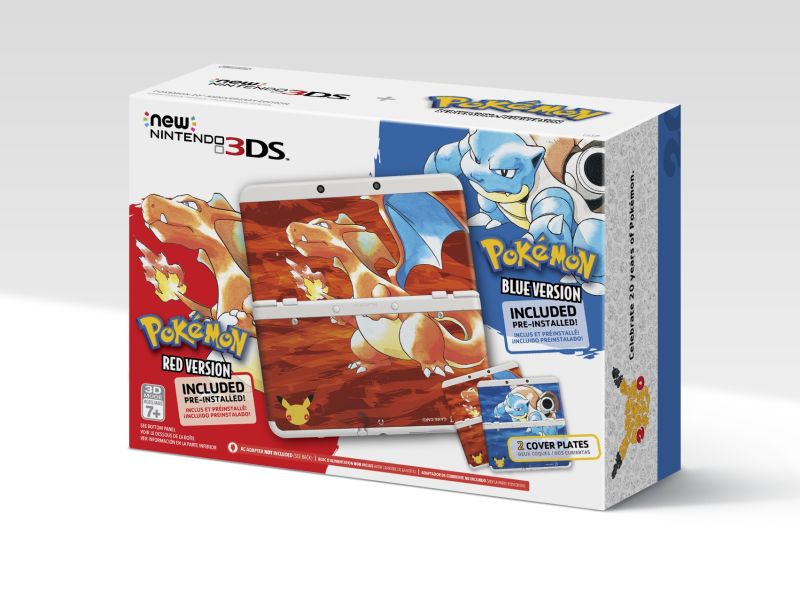 The New 3DS Pokemon 20th Anniversary Edition will be officially launching tomorrow, but some fans are already getting their hands on the system. Continue on below for an unboxing video.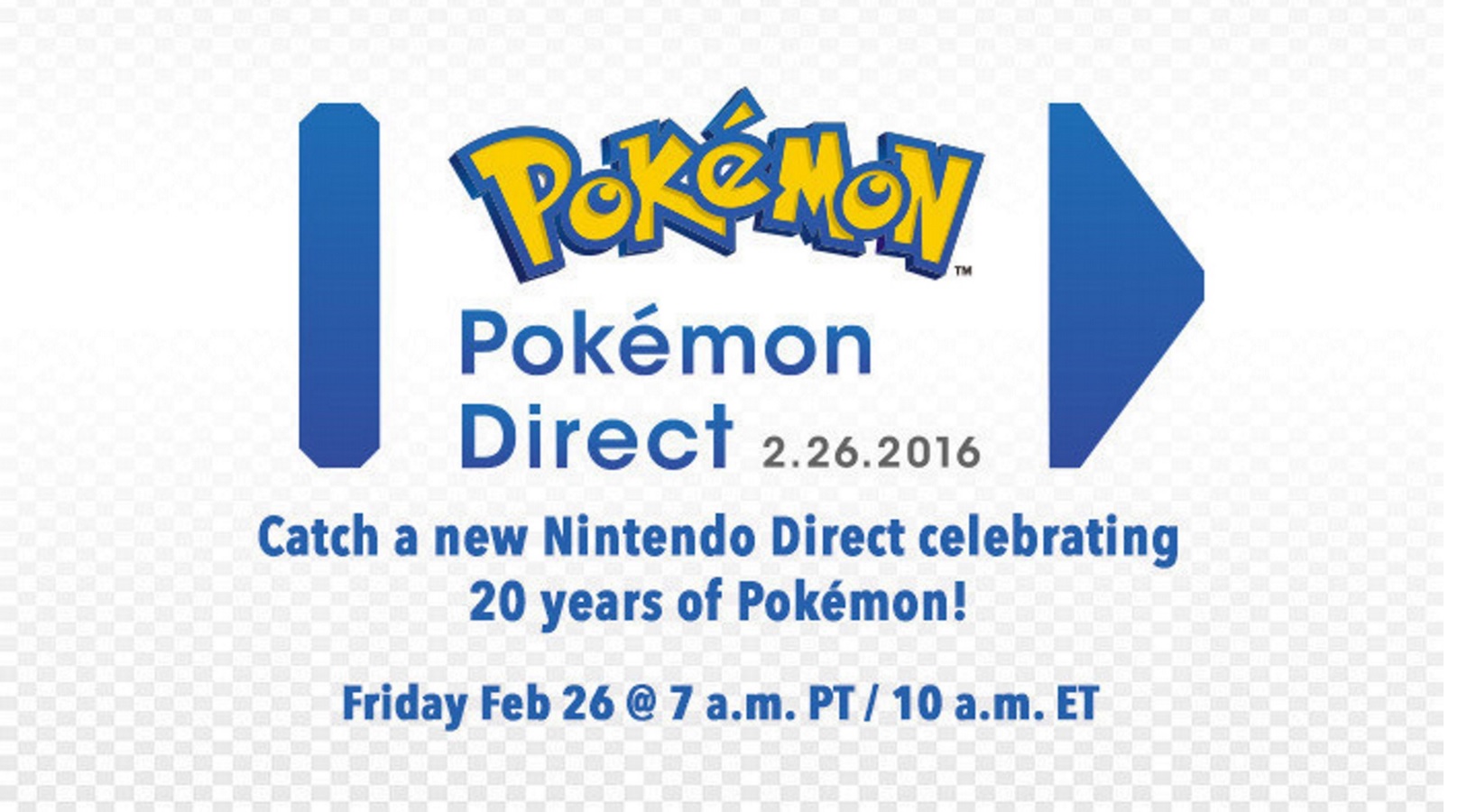 Today's Pokemon Direct will begin one hour from now. We've embedded the live stream below, similar to past presentations.
Since the broadcast will only last five (update: six) minutes, we've decided that a live blog wouldn't make much sense. However, any major news will be added to the site immediately.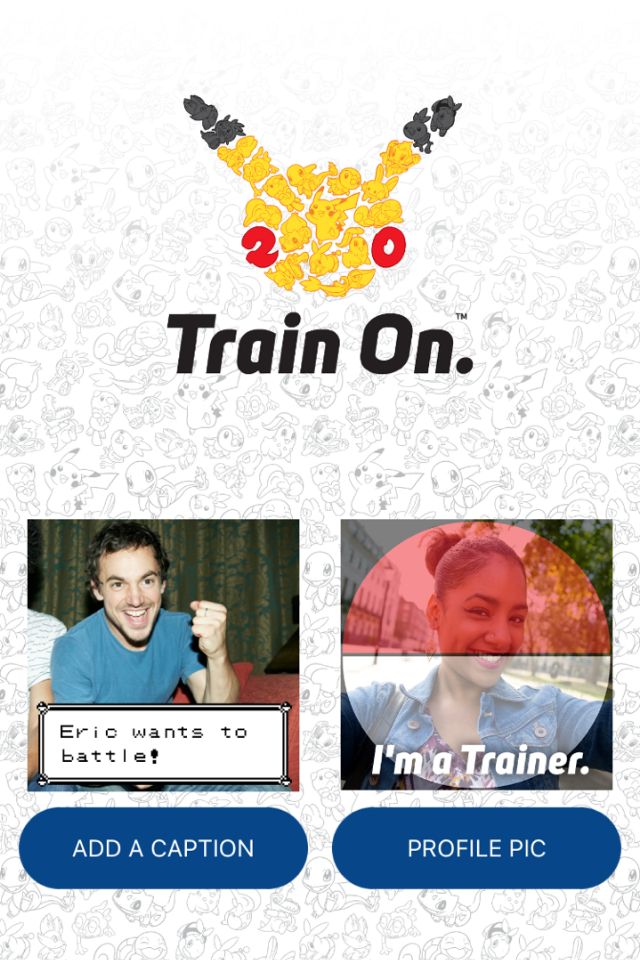 Update: You can find an announcement about the Pokemon Photo Booth and other 20th anniversary activities for Saturday after the break.
---
In celebration of Pokemon's 20th anniversary, a new app has arrived on the App Store. Fans can download the "Pokemon Photo Booth" for free.
By using the app, you can show your Pokemon 20th spirit by customizing portraits and adding captions in the style of classic Pokemon games. Photos can be shared or used to create Pokemon-themed profile photos.
You can download the app here. There are also plans to bring it soon to Google Play.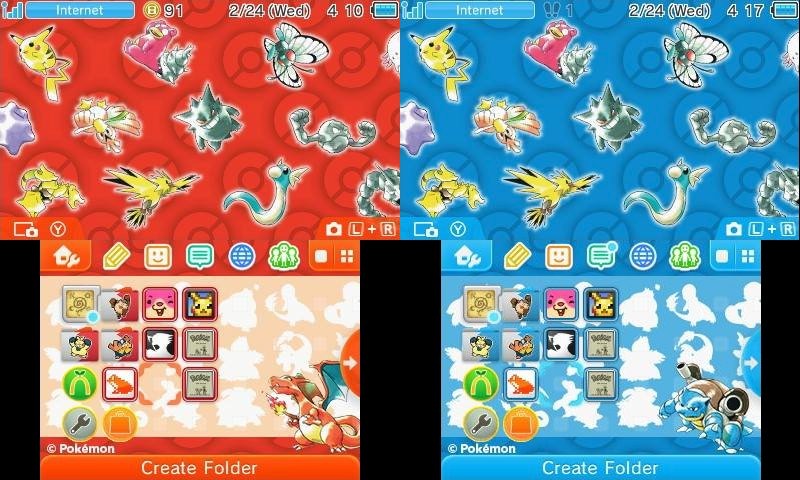 Update: Here's a photo of the European Pokemon Yellow 2DS theme: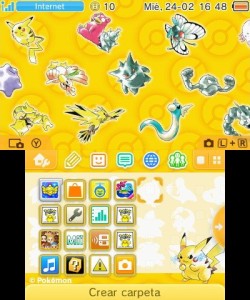 ---
When you purchase the New 3DS Pokemon 20th Anniversary Edition, a pair of themes will be included. You can see what both look like above.
Also included in the package is the New 3DS itself, pre-installed copies of Pokemon Red/Blue, and two cover plates.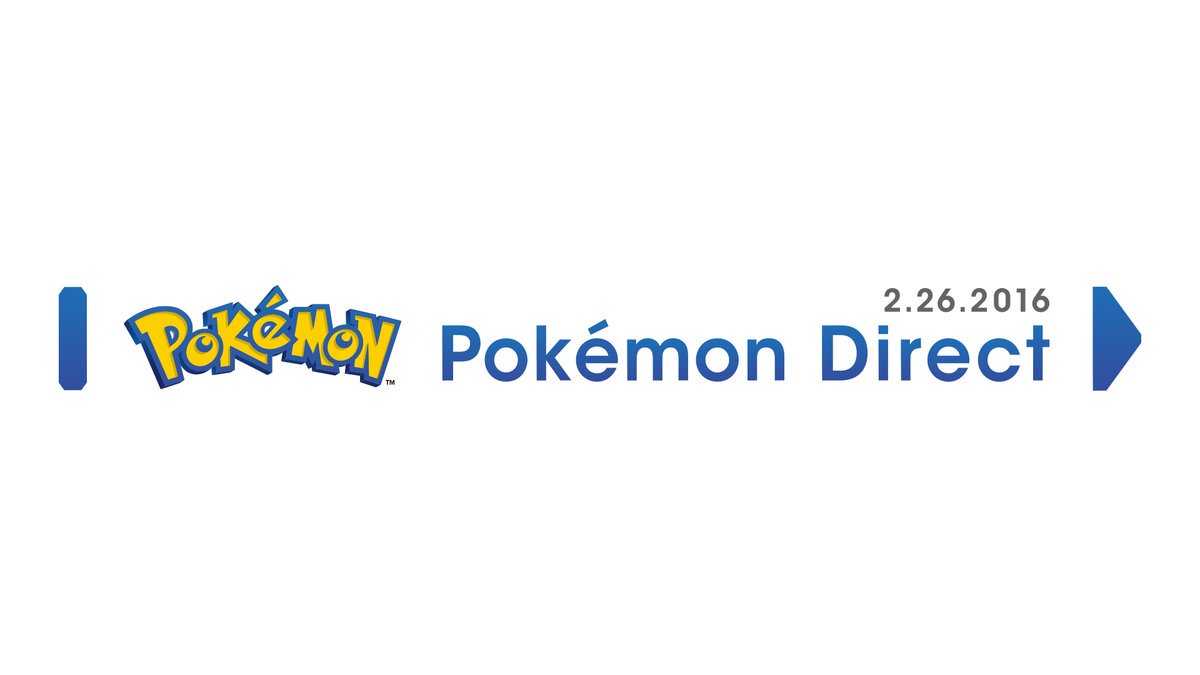 Update: Small extra tidbit, but today's PR for the Pokemon Photo Booth app says the Pokemon Direct will have "big news."
---
Today, Nintendo announced that a special Pokemon Direct will air this Friday. The company will have news about "the latest on Pokemon games."
It'll be streamed at the following times:
– 7 AM PT
– 10 AM ET
– 3 PM in the UK
– 4 PM in Europe
We'll have a live stream for the Pokemon Direct before it begins – possibly a live blog as well. Note that the presentation will only last five minutes.
Source: Nintendo PR