Famitsu shares a little bit on Pokken Tournament's origins this week as part of an interview with Bandai Namco's Katsuhiro Harada and Pokemon president Tsunekazu Ishihara.
According to Harada, he approached Ishihara with a different idea after receiving the offer to collaborate. Ishihara, however, already had his mind made up.
As noted by Harada:
"At first, I offered a collaboration with a different title, but when my messenger returned [from Pokémon Company], he said 'Mr. Ishihara wants to collaborate with Tekken.' Not only that, but [Mr. Ishihara] had already settled on a title — the entire office was dumbfounded."
Ishihara also said:
"I figured that if we're going to make this, I wanted to team up with some place that had the best technical skills, so I was glad we were able to ask a development team of such high pedigree."
This week's issue of Famitsu has a new interview about Pokken Tournament with Pokemon Company CEO and president Tsunekazu Ishihara, Tekken series chief producer Katsuhiro Harada, and Soulcalibur producer Masaaki Hoshino. You can find some excerpts after the break (courtesy of Siliconera).
Pokken Tournament was announced a few days ago, which wasn't all too shocking given the teaser image we saw last August. What was a bit surprising, however, was that the game was only confirmed for arcades.
But don't worry just yet! During Famitsu's stream, Pokemon president Tsunekazu Ishihara was asked about the decision to make an arcade game. Bulbagarden points out, "The way Ishihara phrased his answer, talking about doing arcade first, does suggest that Pokkén will eventually come to console."
Wii U, anyone?! I know I could see something like that happening!
Thanks to Jake for the tip.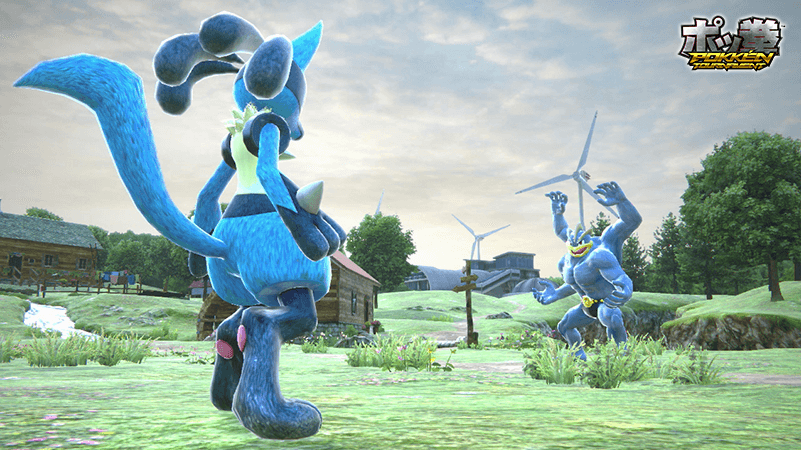 Pokken Tournament is currently being considered for international release, a new comment from Bandai Namco's Katsuhiro Harada reveals.
Harada has been answering several fan questions about the game on Twitter as of late – which included the possibility of it launching outside of Japan. You'll find a roundup of Harada's comments below.
Considering now. RT @Mashudes Possible international release for Pokken Tournament?

— Katsuhiro Harada (@Harada_TEKKEN) August 27, 2014
It's secret. and We have some new ideas. RT @KSlackie will Pokken be 1v1 or tag team?

— Katsuhiro Harada (@Harada_TEKKEN) August 28, 2014
Guys, Don't worry about that. It's not only Fighting-type RT@Joshawott Will Pokkén Tournament's cast be limited to Fighting-type Pokémon or

— Katsuhiro Harada (@Harada_TEKKEN) August 27, 2014
1. No 2. No 3. I don't answer about this. No comment. RT@powerprotoman 3 questions about Pokkén 1.will it o… http://t.co/9jX1gSrEhS

— Katsuhiro Harada (@Harada_TEKKEN) August 28, 2014
You should ask Nintendo yourself. I can't ask about that. RT@NawalYadav9 @powerprotoman will Pokken be available for ps3 or ps4??

— Katsuhiro Harada (@Harada_TEKKEN) August 28, 2014
Tekken characters won't be appearing in Pokken Tournament, according to Bandai Namco's Katsuhiro Harada.
Harada told one fan on Twitter:
Ha, ha, ha. Nope, Tekken characters will not be making an appearance.

As we're making a Pokemon fighting action battle game, I've already touched on this while on the livestream, but in this game there will not be a high/mid/low guard system mechanic. Instead, we're planning to include a new type of [mechanic]…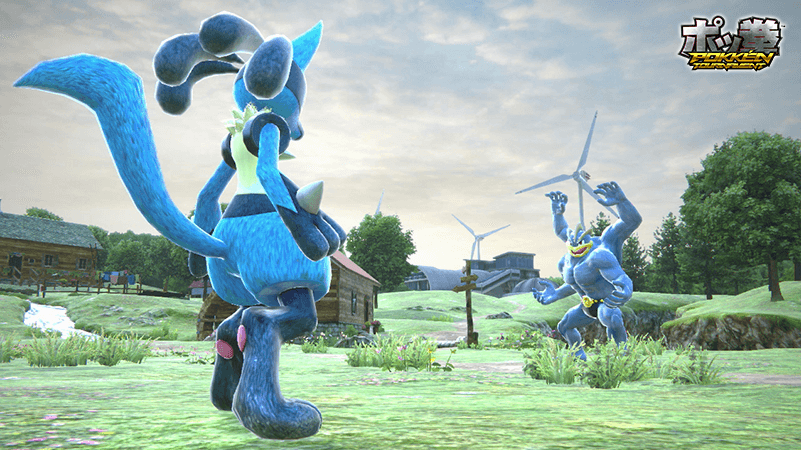 Following today's announcement of Pokken Fighters, the Pokemon Company launched an official website with a bit of content.
First, we have the following overview of the game:
The goal for this project was to enlarge the possibilities of Pokémon Company's Pokémon series and to "bring into the world a Pokémon game that's like nothing before". This vision was made possible with the expertise in 3D action games that Bandai Namco has gained while creating games for the Tekken and Soulcalibur series.

In Pokken Tournament, Pokémon look more real than ever before and they move and attack smoothly according to player's commands, so it is a completely new Pokémon battle experience. This is not just for children as the game can also be enjoyed by adult Pokémon fans in their twenties.

With cutting edge graphics, Pokémon battles are completely revived! Coming in 2015 for the arcades.
Head past the break for comments from the Pokemon president and a pair of Bandai Namco developers.

You can find the official Pokken Tournament website here.
The long-rumored Pokemon game "Pokken Tournament" has finally been made official. Famitsu properly unveiled the title during a live stream event held just a short while ago.
Bandai Namco is behind Pokken Fighters, which shouldn't be too surprising given the nature of the game. Well-known Tekken producer Katsuhiro Harada is involved with the project.
Pokken Tournament will be coming to arcades in 2015.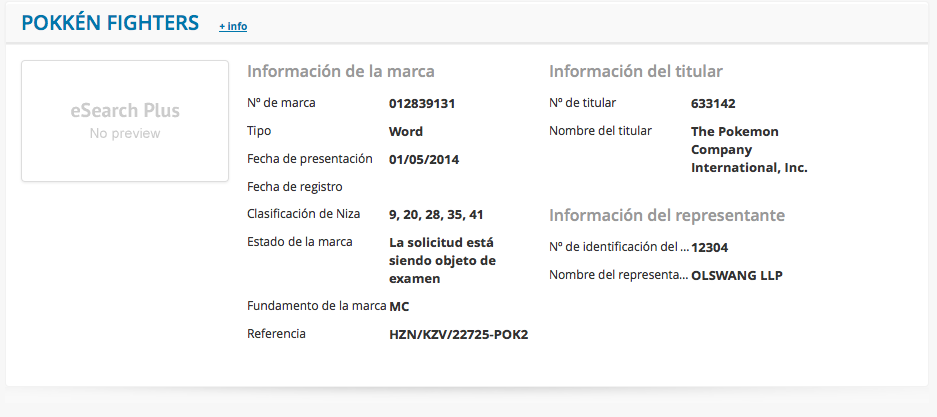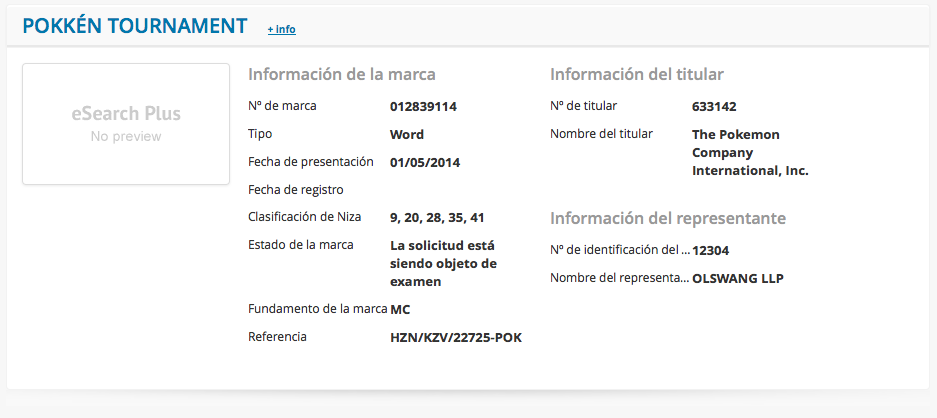 Several months ago, The Pokemon Company International trademarked "Pokken Fighters" and "Pokken Tournament" in the US. These names have now been registered in Europe as well.
Pokken Fighters and Pokken Tournament were both filed for on May 1.
Below are some of the elements that both trademarks are associated with: