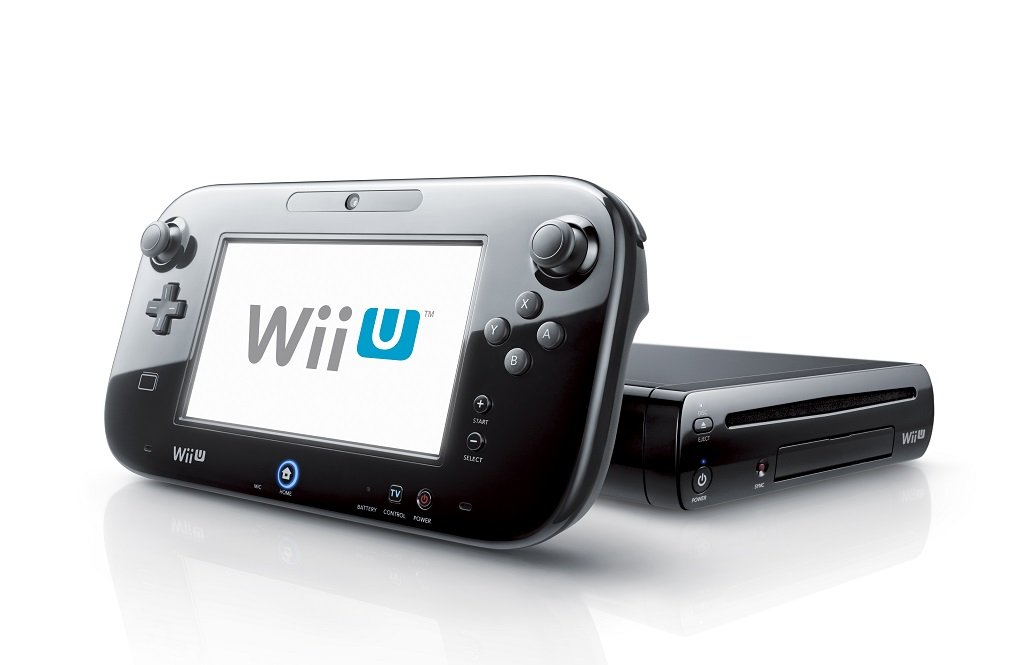 Speaking with Polygon, Nintendo of America president Reggie Fils-Aime discussed the Wii U's slow launch. It all came down to one notable issue: the system lacked big games.
Reggie explained:
"This industry is all about content. I can map out why the Wii took off at launch, it had two killer pieces at launch: Twilight Princess, Wii Sports. Look at our DS business. Our DS business was OK, but it was the launch of DS Lite, the launch of Nintendogs, the launch of the first New Super Mario Bros. where that system sort of dramatically took off."

"So what happened with Wii U? Once the software came that showcased the capabilities of the system, guess what happened? The hardware took off."

"I think it began holiday of 2013 as we prepped those launches that gave us some momentum. Then Mario Kart 8 hit, then it was Smash. I think it really was holiday of '13, when we started to get the momentum."
Reggie also pointed out that something similar happened with the 3DS. When Zelda: Ocarina of Time 3D and Mario Kart 7 launched, the system's sales began to pick up.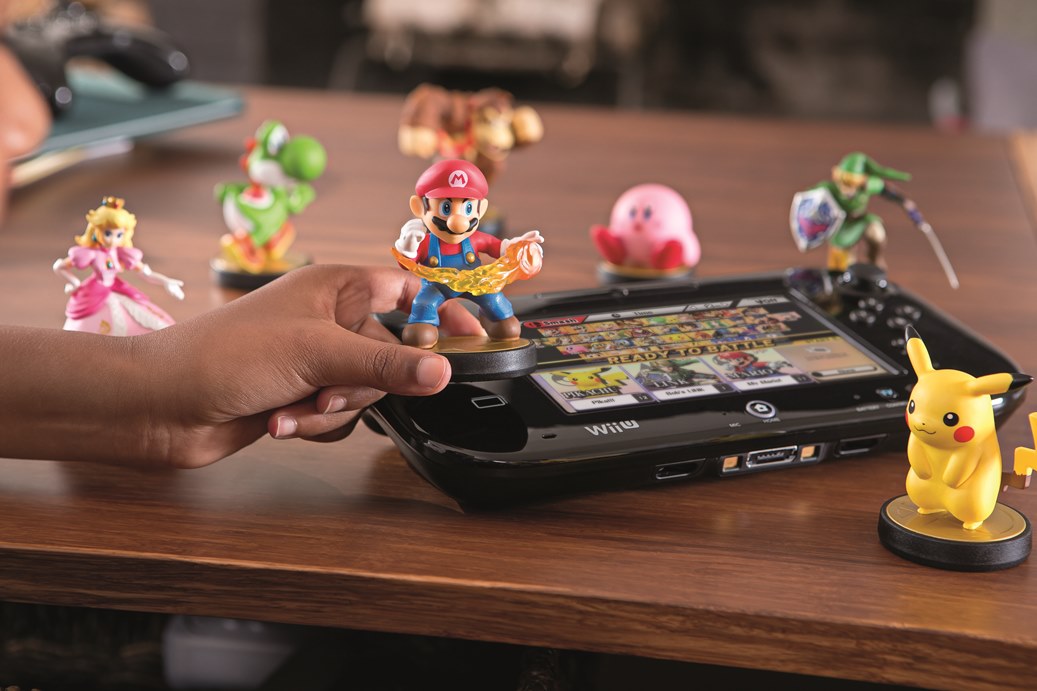 Even though Nintendo is now in the toys-to-life business, the company has yet to come up with a game that truly takes advantage of amiibo. There's nothing really out there right now from the Big N like Skylanders or Disney Infinity. As for what the future holds, perhaps Nintendo will explore a dedicated amiibo game in the future.
In an interview with GameSpot (watch the full interview here), Nintendo of America president Reggie Fils-Aime said that he – along with the Treehouse team – have told the developers in Japan that "there's a strong opportunity for a dedicated amiibo-centric game". Reggie is sure that the different teams "are thinking about it", and how they're give such a title "the unique Nintendo spin".
Reggie's comments in full:
So I've got nothing to announce today in that space, but I'll tell you the Treehouse team, myself we visit Japan very frequently. And all of us share our wishes with the development team of what we'd love to see. And it's not saying anything out of school to say that we've communicated that we think there's a strong opportunity for a dedicated amiibo-centric game where it's all about the magic that happens with amiibo. And so I'm certain that the developers are thinking about it, and thinking about what's the unique Nintendo spin that would come in that type of gameplay.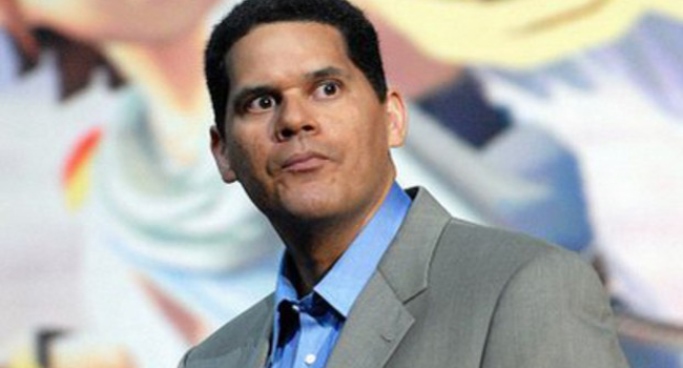 GameSpot has put up an 18-minute interview with Reggie Fils-Aime, president of Nintendo of America. Topics include fan feedback, the Nintendo World Championships, Zelda Wii U, amiibo, EarthBound, and more.
You can watch the interview in full below. We also have a summary available for the entire interview.
– Nintendo sees how people are reacting to the Digital Event through real-time social media, what people are commenting on
– Reggie says Star Fox Zero has been showing really well, big lines on the show floor
– Super Mario Maker, Yoshi's Woolly World did well also
– Reggie says Metroid Prime: Federation Force "is a tough concept"
– Nintendo tried to communicate that there's no Samus, gameplay is different in the Digital Event
– Since they heard that it wasn't entirely clear, Nintendo spent time on Metroid Prime: FF during Treehouse Live
– Reggie heard that the reaction to Blast Ball "has been quite fabulous" from those who have played it
– Nintendo World Championships targets for simultaneous views, VOD views immediately after
– Both of those targets were blown away
– Nintendo doesn't have a formula for E3 that is locked in for years
– Super Mario's anniversary, Super Mario Maker, Splatoon made sense for the Nintendo World Championships to return
– Feedback of the NWC was phenomenal, so Nintendo will consider how they might do it more regularly
– Nintendo wanted to showcase games launching in the 6-9 months at E3
– Reggie said Nintendo breaks its own rules "all the time", but this is generally the company's mentality
– Nintendo was worried that "showing wonderful footage" of Zelda Wii U "would lead to further disappointment on behalf of the fans"
– Nintendo will have many opportunities to show Zelda Wii U
– Reggie has seen how Zelda Wii U has been progressing, and it will be "wonderful"
– Nintendo also feels that it had more than enough content for E3, so they didn't want to pour salt on wounds
– "The state of the Wii U is quite strong", had a strong year
– Nintendo feels that if it continues putting out great software, it'll drive the install base
– "The support we're getting from third-parties continues to be there"
– Reggie says the Skylanders announcement "has been incredibly well-received"
– Splatoon "performing exceptionally well"
– Strong sell-through for Splatoon globally
– Nintendo's online presentations are done internally, though they have some external support
– For Nintendo's E3 2015 announcement video, there was a script, but some things were made up as they went along like Reggie firing Bill (this was unscripted)
– With the Nintendo Direct Micro, they thought it'd be fun for Bill to be small, working his way up
– Nintendo is "extremely pleased with amiibo"
– Nintendo knows there is some frustration with amiibo, and is committed to improving the flow of product, which Reggie says they're delivered on
– During the 30-day time period for the most recent amiibo launch, Nintendo sold through about 1 million units
– Nintendo is now looking forward to the different forms of amiibo
– Nintendo will continue experimenting with the amiibo form factor
– For a dedicated amiibo game, Nintendo isn't announcing anything
– However, the Treehouse team and Reggie visit Japan and share their wishes with the developers, and have communicated that there is a strong opportunity for an amiibo-dedicated game
– Nintendo will continue delivering unique, compelling, and differentiated experiences
– Tomodachi Life was one of last year's big surprises
– EarthBound: Nintendo knows about the love for the franchise, thought Beginnings was a great way to service the fans
– Nintendo knows the love is there for EarthBound, and will see what happens
– In terms of releasing Beginnings, there are a lot of consumers who don't know the fundametal series, and thought it'd be best to bring them back to the beginning
– Reggie says the industry loves focusing on the shiny new thing, which is currently virtual reality
– Reggie believes that VR will take off when it's inherently fun and socialable/shareable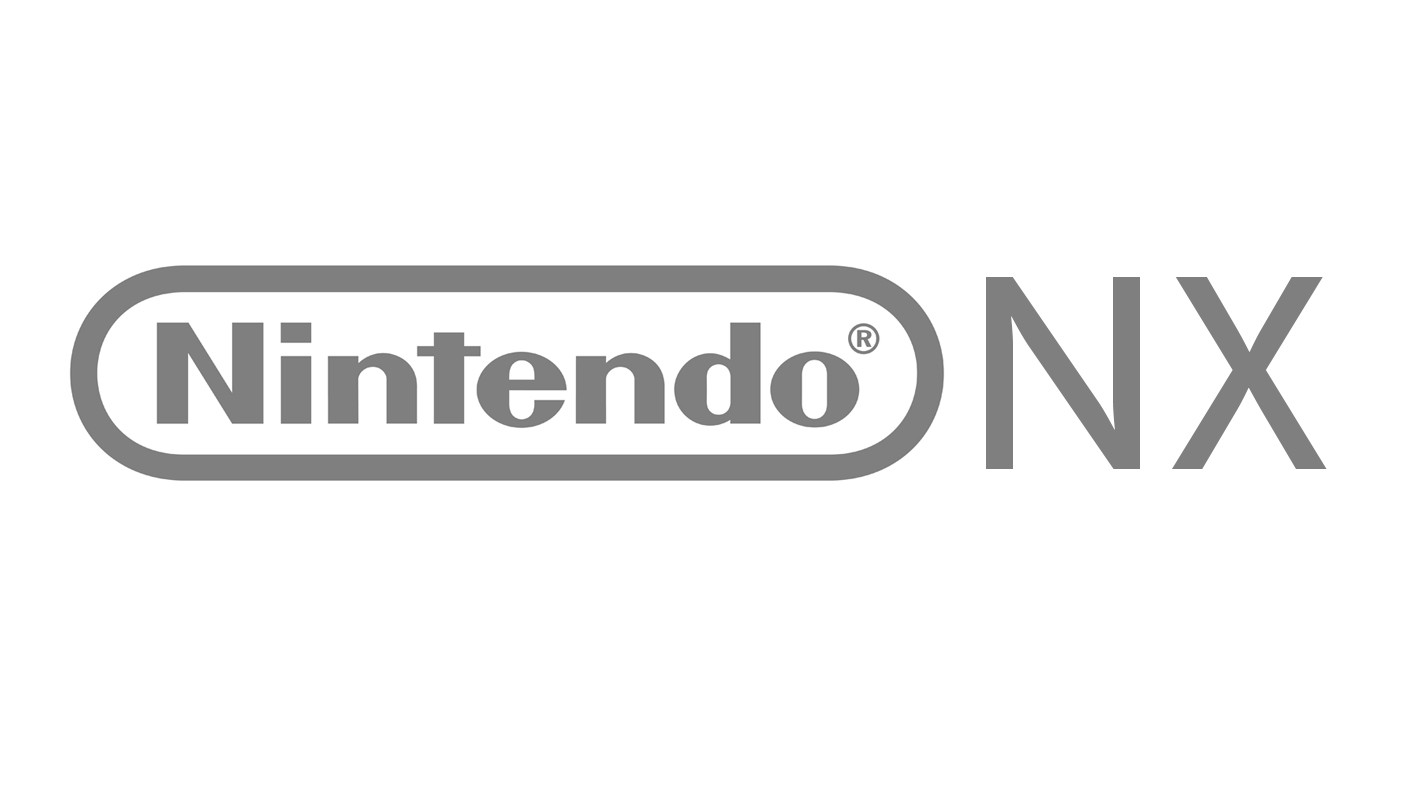 Nintendo announced a few months ago that it's working on a new platform called "NX". The company hasn't elaborated any further, and never confirmed if we can expect it to be a home console or new portable system.
That's why recent comments made by Nintendo of America president Reggie Fils-Aime are quite interesting. Here's what he had to say about NX in an interview with The Wall Street Journal (see a Q&A breakdown here):
We've also said publicly that we are already hard at work on our next home console and that's another element we'll be talking about much later.
Remember: Metroid Prime series producer Kensuke Tanabe, speaking with Eurogamer this week, also referred to NX as a console.
So what can we make of this? This definitely seem to be a strong hint – if not a confirmation – that NX will be a console rather than a handheld.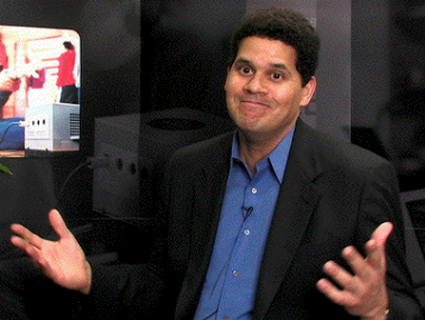 The quotes below comes from Nintendo of America president Reggie Fils-Aime…
On how the partnership with Activision for Skylanders SuperChargers came about…
Reggie Fils-Aime: Activision came to Nintendo at the outset of Skylanders development four years ago. So there was always this thought of, wouldn't it be great if Nintendo [intellectual property] could somehow be integrated into the game?
Jump forward to last year's E3, when we introduced amiibo, (Nintendo figurines that work with its games) and we articulated our strategy of having figures that could work across games. At the same time, Activision shared with us their vision for their next installment of Skylanders that would include vehicles. And that's when the conversation became serious.
On why Donkey Kong and Bowser were chosen…
Fils-Aime: Skylanders is all about creatures. So as we looked at our roster, those two fit the game. They're much more creature-like in their gameplay mechanics and their movements, so those were the two that we agreed would make sense.
On the business strategy behind the collaboration…
Fils-Aime: It was a great opportunity for Activision to create something special that would play only on the Nintendo platforms. It was an opportunity to create these figures that would work on both the Skylanders games, as well as all the compatible games that either Donkey Kong or Bowser plays in. And so it really was an opportunity to do something unique but fit what each company was trying to do.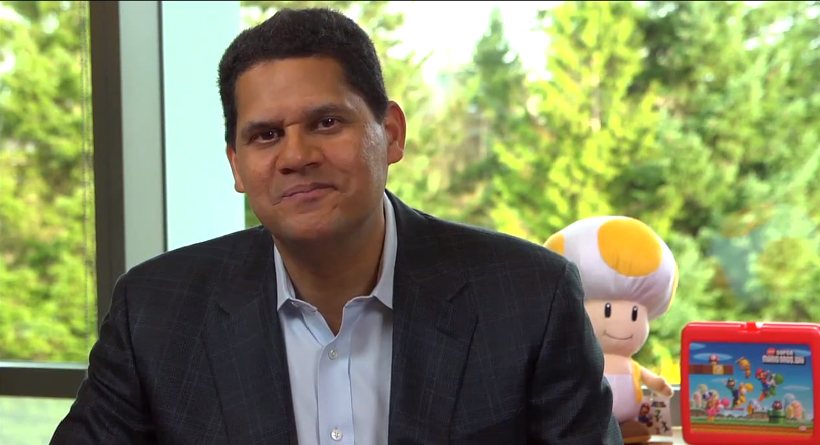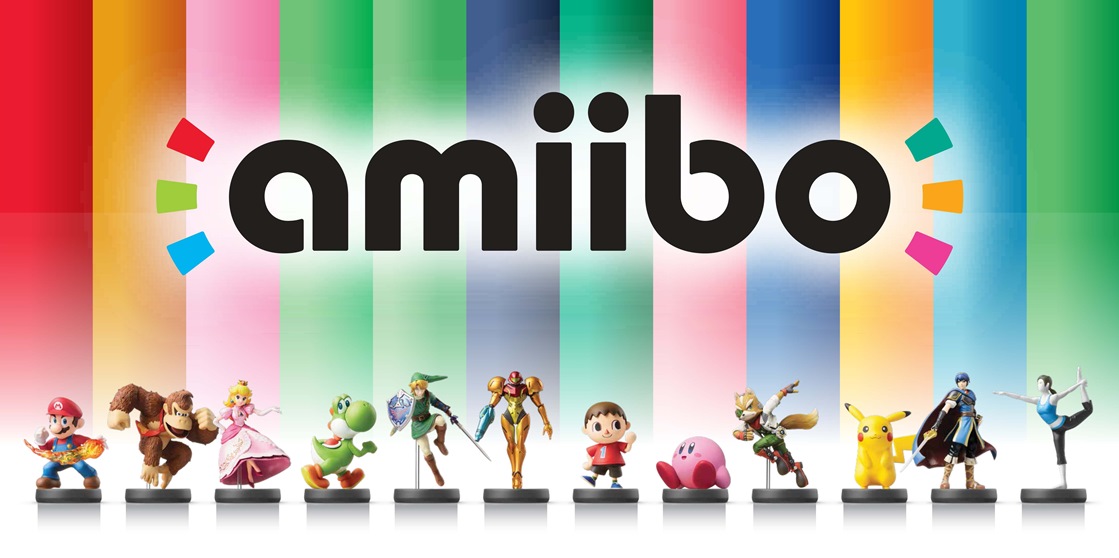 This information comes from Nintendo of America president Reggie Fils-Aime…
"We're at a point where we have to take our volume estimates and double them or triple them based on the levels of demand we're seeing. We're working very hard to meet that demand."
– Fils-Aime said Nintendo has been working with its suppliers to "push the envelope" for production
– "the consumer demand continues to outpace supply."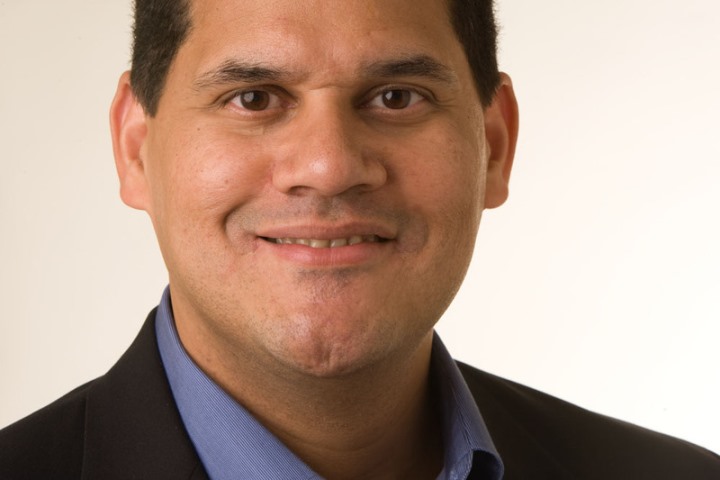 This information comes from Nintendo of America president Reggie Fils-Aime…
"We focus on the here and now. We're not like other players in the space that might show a little bit of something that is going to be years in the making. It's simply because we believe that in getting the fan base excited, we really want to satiate that excitement as soon as possible."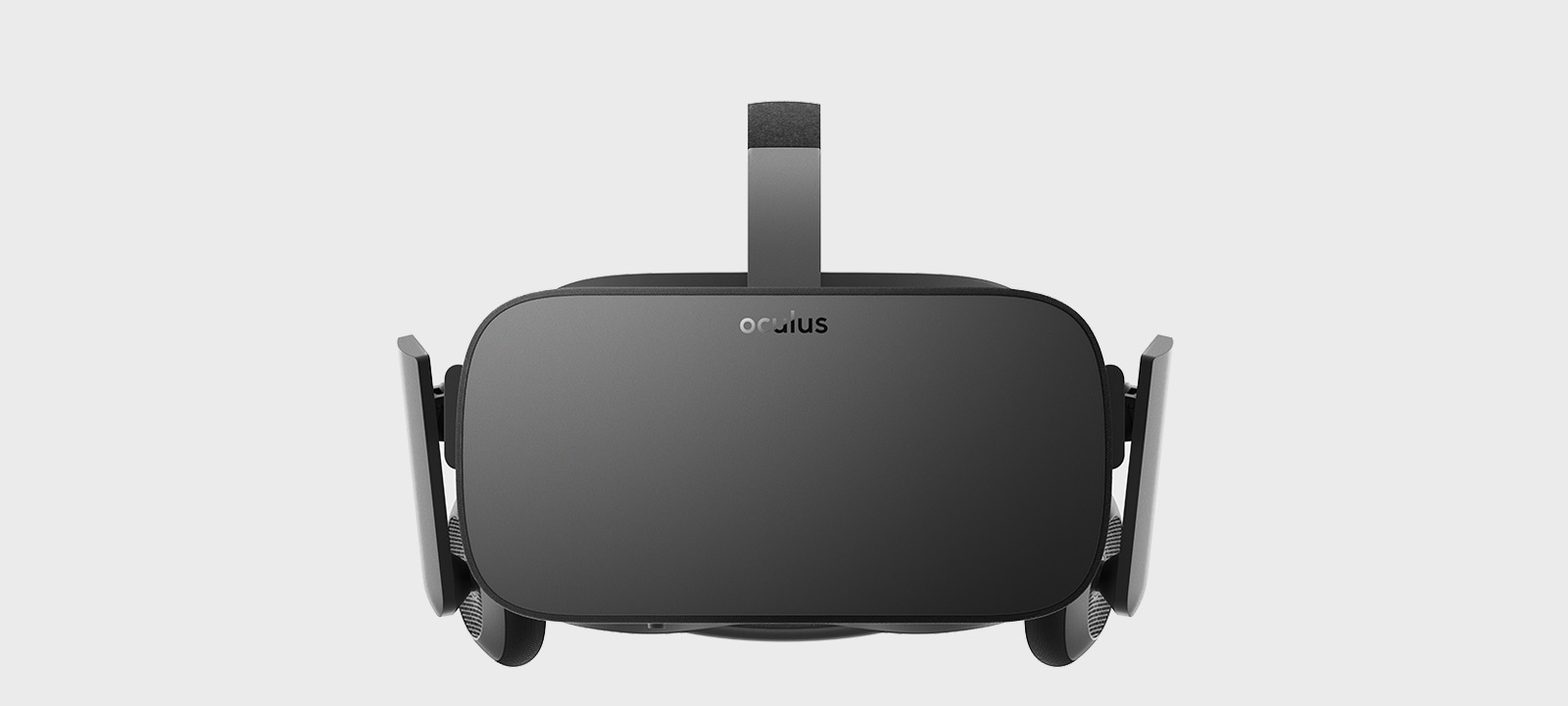 This information comes from Nintendo of America president Reggie Fils-Aime…
"We have knowledge of the technical space, and we've been experimenting with this for a long, long time. What we believe is that, in order for this technology to move forward, you need to make it fun and you need to make it social. I haven't walked the floor, so I can't say in terms of what's on the floor today, but at least based on what I've seen to date, it's not fun, and it's not social. It's just tech."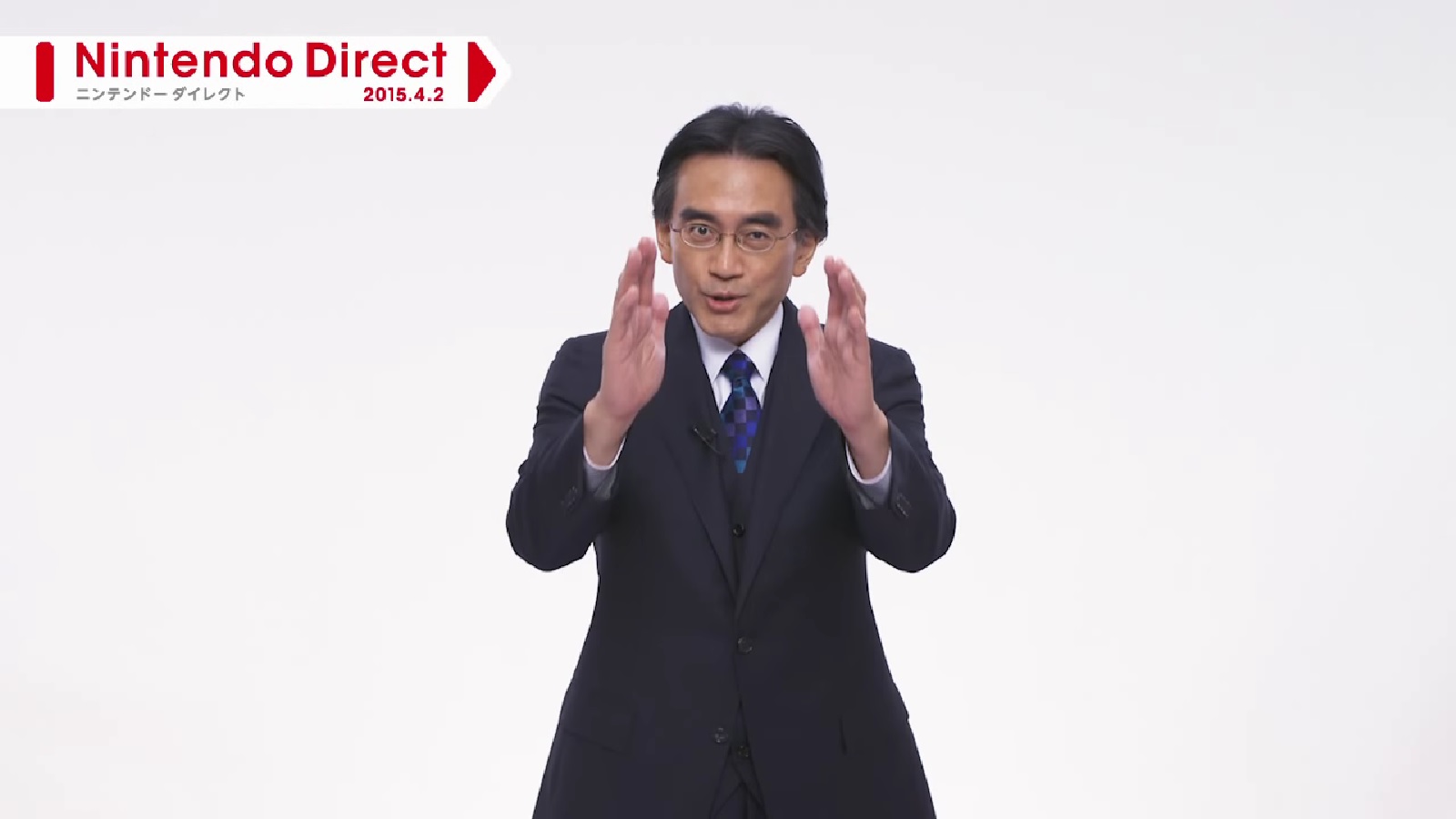 This information comes from Nintendo of America president Reggie Fils-Aime…
"It was not an apology. It was not a statement about the content we're showing, essentially it was an 'I hear you' message."

"Mr. Iwata is in Japan and what he's trying to do is help explain to consumers in Japan what's going on at E3. The correct translation of his message was: 'Thank you for your feedback. We hear you and we are committed to continuing to meet your expectations,' was essentially his message."

"One of the things I find interesting is that if you look at E3 historically for Nintendo, typically what happens is a press briefing happens or our digital event happens, and then over the course of the next couple of days people see the games get to play the games and the appreciation and understanding of what we're doing increases over those three days and continues to build into the holidays."