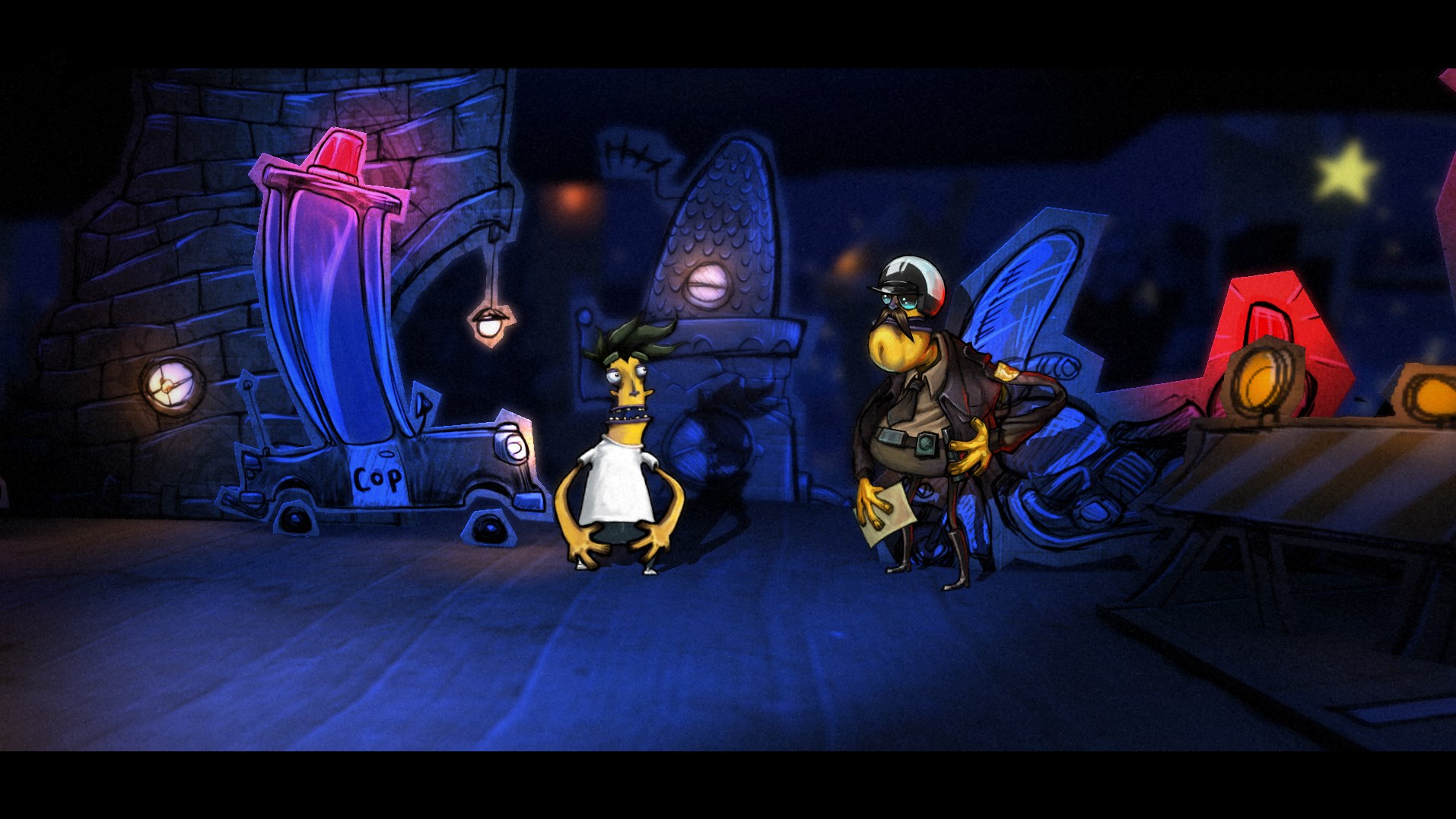 Ripstone has officially announced the release date for Stick it to the Man on the Wii U eShop. In both North America and Europe, the game will be available on May 1. Pricing is set at $9.99 / £6.99 / €7.99.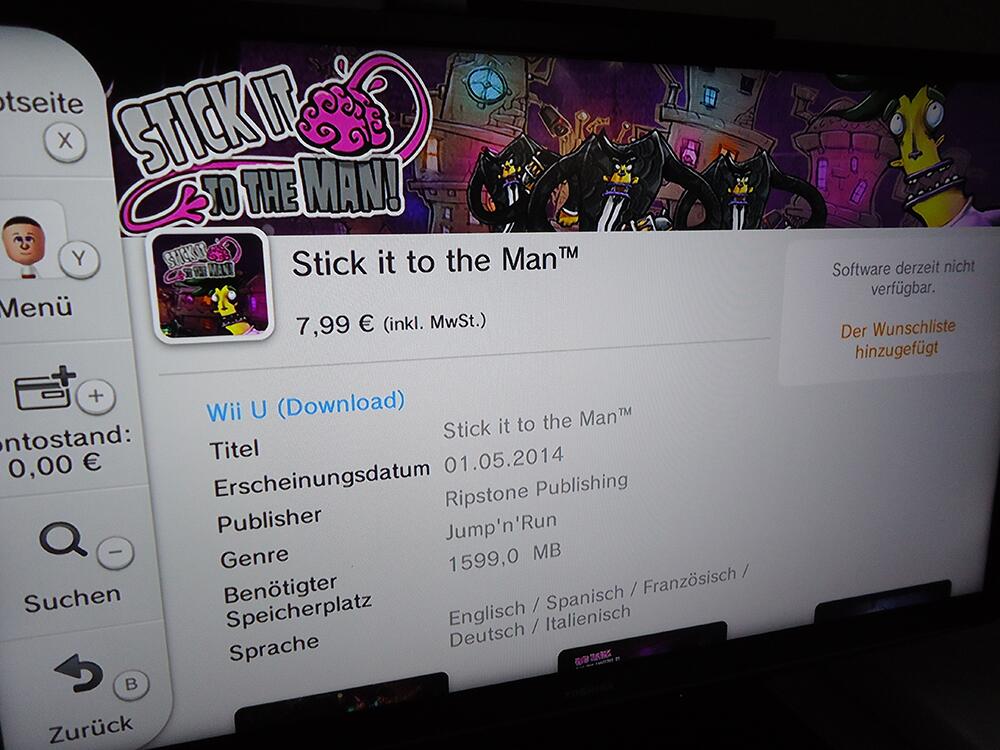 Stick it to the Man could be making its way to Europe next week. According to a listing on the eShop, the game will be available on May 1. Pricing is set at €7,99.
Thanks to MATT81DE for the tip.
Ripstone is due to make "a sneaky announcement" sometime within the next few days.
The company wrote on Twitter a short while ago:
Heads-up! We've got a sneaky announcement coming this week! What could it be!? All will be revealed! #RipstoneReveal pic.twitter.com/KURYVe3JIA

— Ripstone (@RipstoneGames) April 3, 2014
Anyone have any guesses as to what Ripstone has in store? Hopefully it's Nintendo-related!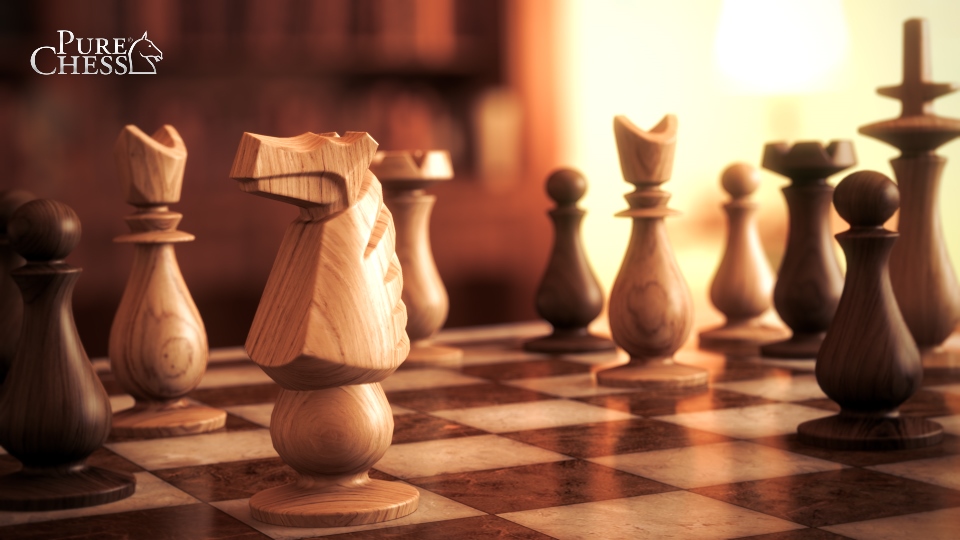 Hi everybody, I'm back with another video review for you! This time, we're talking about this Wii U eShop game about the lovely age old game of King's and Queens: Chess. Check it out if you have a minute.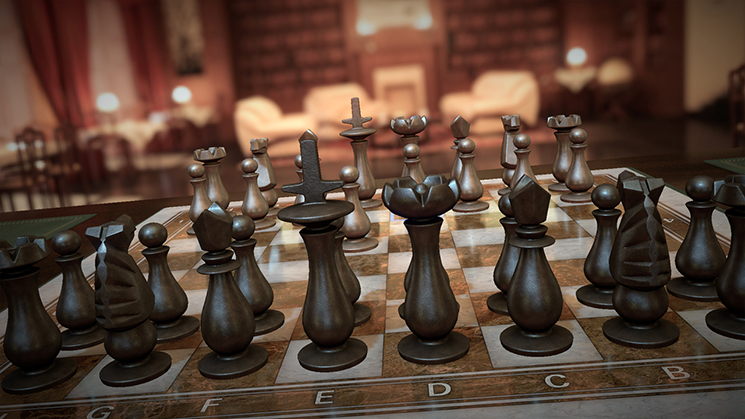 The recently-launched Pure Chess is causing online issues for some players. Publisher Ripstone acknowledged the problems on Twitter, while also noting that users should email them so that they can be investigated. Ripstone will be looking into the situation next week.
Hey Pure Chess fans- we're hearing your comments about online issues & we'll look into this next week – please email [email protected] (1/2)

— Ripstone (@RipstoneGames) March 23, 2014
…with as much detail as possible to help us identify what the issue is & why it's happening (2/2)

— Ripstone (@RipstoneGames) March 23, 2014