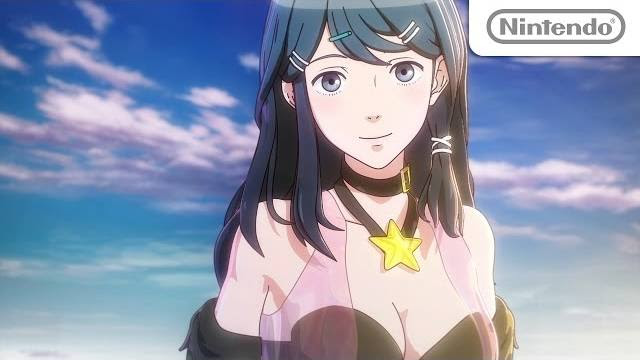 Yet another character trailer for Genei Ibun Roku #FE is here – this time for Tsubasa! You can check out the trailer below, which adds to evergrowing cast of the Shin Megami Tensei and Fire Emblem crossover.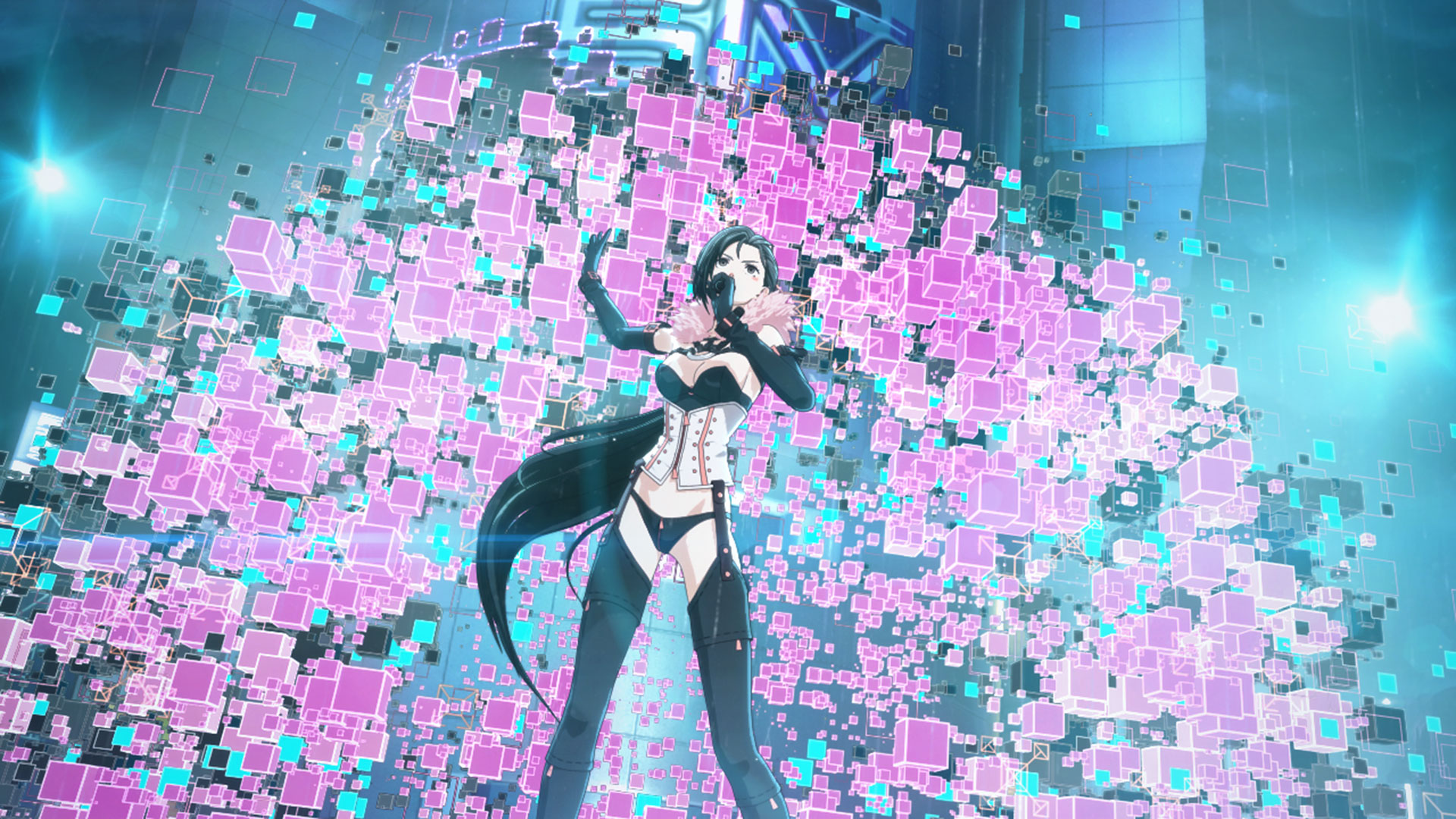 Nintendo just released two brand new character trailers for the highly anticipated Shin Megami Tensei and Fire Emblem Cross over, Genei Ibun Roku #FE, releasing this December on Wii U in Japan. Below you can find two trailers: one for Mamori Minamoto, and another for the eccentric Barry Goodman.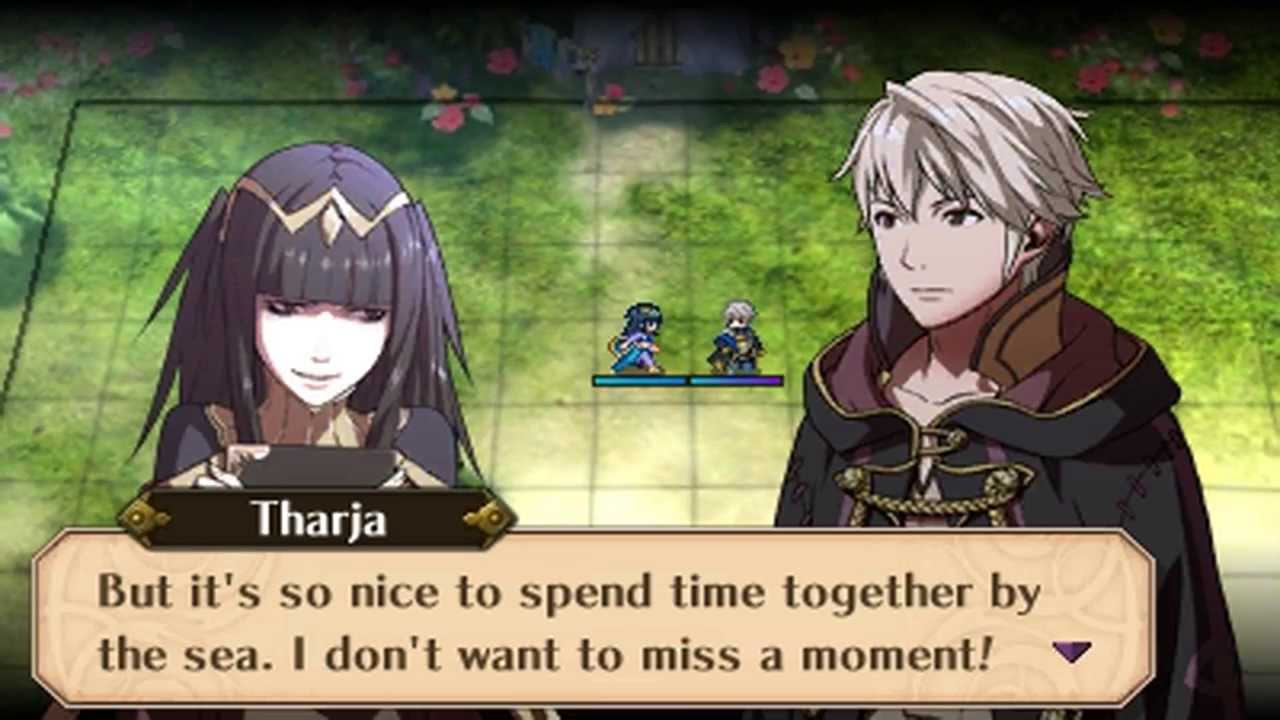 This week's issue of Famitsu shares more on Genei Ibun Roku #FE. Along with two brand new characters, we have news about three new Mirages.
Below is information about the latest characters, courtesy of Gematsu:
– Mamori Minamoto (voiced by Kaori Fukuhara) – A talent and Mirage Master that belongs to the same public entertainment office as the protagonists. She's an elementary school student that likes Showa era songs and clothing.
– Barry Goodman (voiced by Yuichi Nakamura) – A once popular musician who's come to Japan in search of otaku culture. Following his retirement, he works with the protagonists as a trainer.
Finally, Famitsu confirms that Tharja, Virion, and Draug will be included in Genei Ibun Roku #FE as Mirage characters. The first two are from Fire Emblem: Awakening while the latter debuted in the very first game. Tharja is Kiria Kurono's Mirage while Virion belongs to Eleonora Yumizuru and Draug is Mamori Minamoto's Mirage.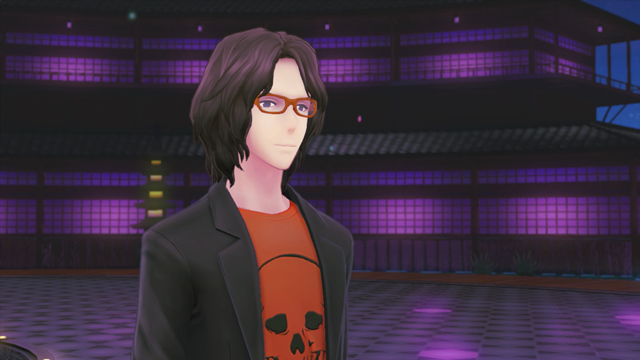 A few hours ago, a new Genei Ibun Roku #FE blog post went live on the game's Japanese website. This one comes from composer Yoshiaki Fujisawa.
You can find a breakdown of Fujisawa's post below. All translations come courtesy of Siliconera.
– Fujisawa has worked on plenty of music arrangements in the past
– This includes arrangements for talents such as Kenichi "Hyadain" Maeyamada, music for some anime such as Nichijou, and more recently Love Live and GATE
– Working for Avex Group on this game
– His work with Shin Megami Tensei X Fire Emblem all started back with a single phone call in late-fall of 2013
– Avex's Aburai [George Aburai] asked if he was busy and gave him a proposal
– From there, it was decided that he'd join the staff in the development of a new game
– This would end up being the new Wii U game
– He then met up with the developers and sound team, learned more about the game
– He was a bit nervous, considering that he's more familiar with working on music for anime and TV shows
– First thing he felt: "it was very difficult!"
– He struggled a lot in the completely different mindset that is required for making video game music, as he's more familiar with how things are done for TV shows.
– Everything from the timing, flow, and feelings of a song, were all different from the way he usually works on music
– However, the sound team from Atlus gave him all kinds of advice that came in handy for his work
– He says working with the team in an incredibly creative environment, where ideas shapes themselves up, was really fun
– He recalls how excited he felt when they first checked out a demonstration of one of his songs, although he says that he was always nervous whenever it came to presenting the songs
– For this game, "entertainment" is a big theme
– Fujisawa explains that the game is full of songs that bring out the feelings of the stages and floors, and plenty of groovy tracks
– "Especially for the battles—I just can't help but want to dance [to the music] while fighting!"
– He explains that all the field and event scene tracks have been made with a variety of tracks that have been made through the challenges of ideas provided from the team
– "Oh, and everything about this title is overwhelmingly great, if I do say so myself."
– The above image is a character that appears in the game, and it was modeled after the composer's actual look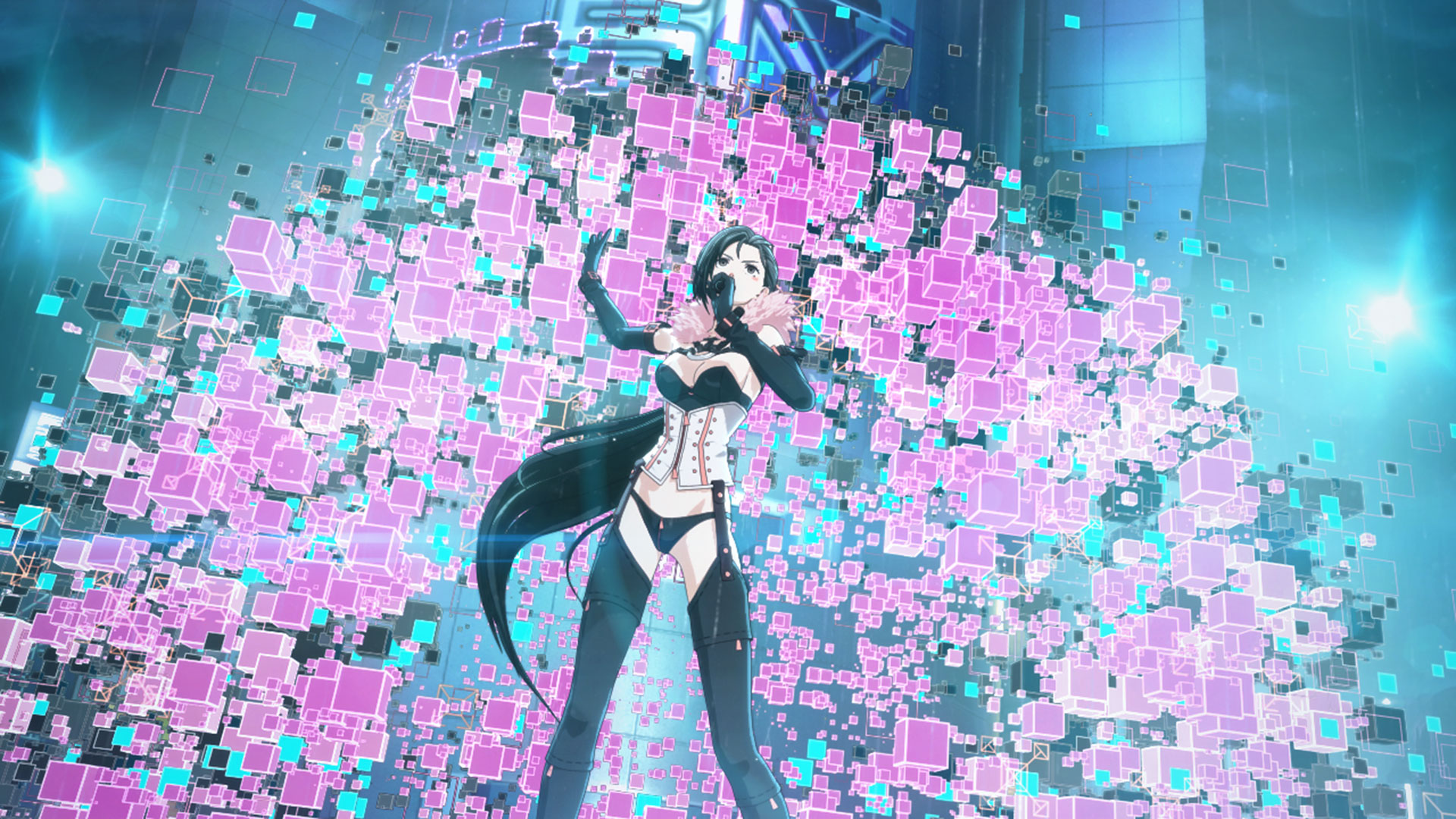 The game formerly known as Shin Megami Tensei x Fire Emblem now has an official release date for Japan. Nintendo has just announced that the Wii U exclusive title will be making its way to store shelves on December 26th this year.
The game will come in three different formats: Standard, the "Fortissimo Edition", and a Wii U bundle. Standard edition gives you just the game for normal retail price, while the Fortissimo Edition will give tons of extra goodies typically found in ATLUS releases — this includes an art book, a soundtrack, codes for costume DLC, as well as a special boxart. The Wii U bundle has everything included in the Fortissimo Edition, plus, of course, the console, added stickers, and DLC for three extra quests. Additionally, those who purchase the Fortissimo Edition or Wii U bundle will be able to obtain tickets for a concert taking place in Japan on May 15.
No official date yet on when Genei Ibun Roku #FE will be coming west, but it is slated for 2016 in Europe and North America.
Below you can find photos on all the contents contained in the aforementioned Genei Ibun Roku #FE editions.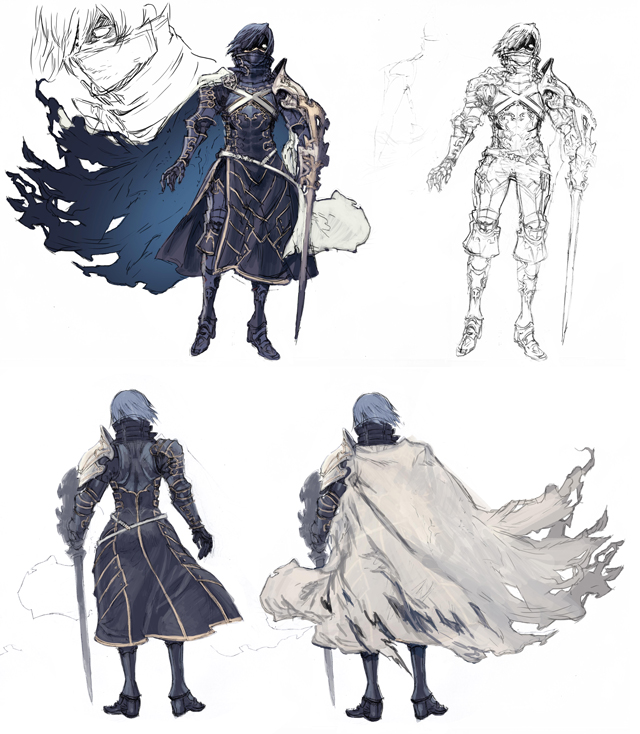 Towards the very end of August, the Genei Ibun Roku #FE website was updated with two new staff blogs. Art director Fumitaka Yano and Hideo Minaba from CyDesignation both discussed the designs of Mirages. While battling, the main characters merge themselves with Mirages, who take the appearance of characters from the Fire Emblem series.
We now have complete translations of the two blog posts. You'll find them after the break.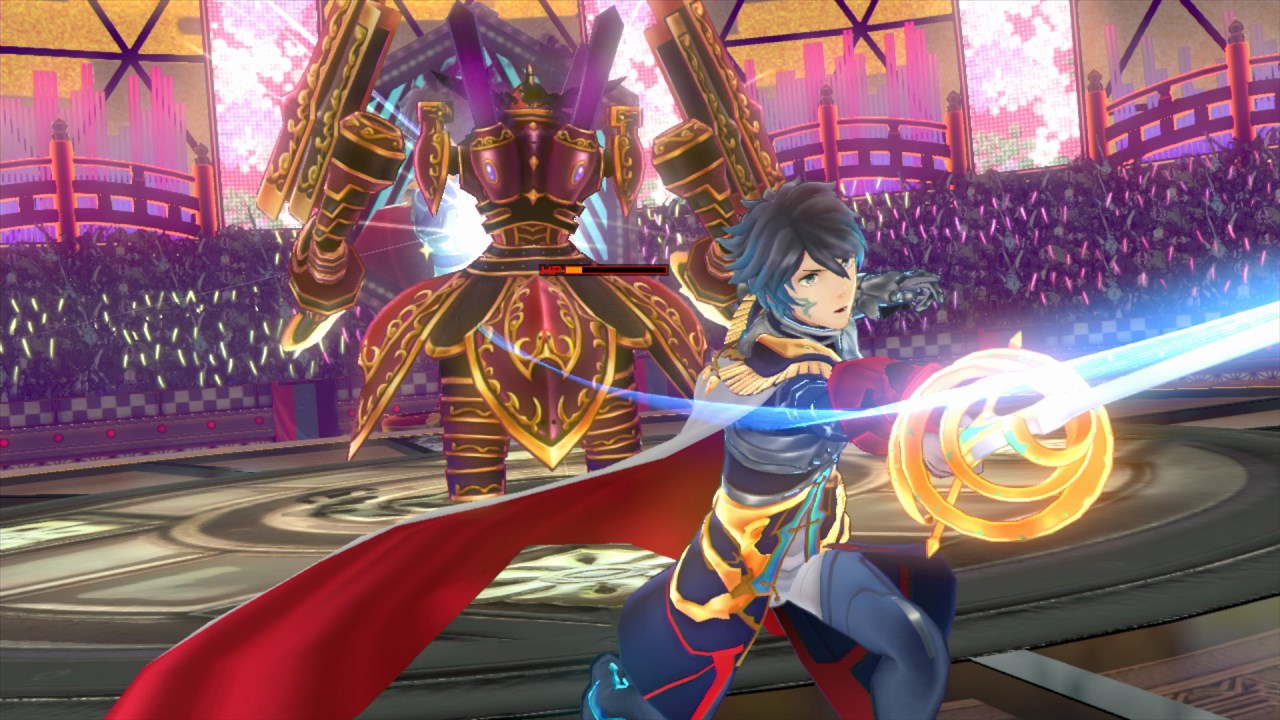 Nintendo producer Hitoshi Yamagami, who is working on Shin Megami Tensei X Fire Emblem, further explained how the project came to be in this week's issue of Famitsu.
According to Yamagami, things began back in 2009. As he explained:
"Our initial contact with Atlus was back in 2009 when we developed the game Itsumo Purikura ? Kuradeko Puremium. Afterwards, Ando said 'I want to make a game that mixes Fire Emblem and Shin Megami Tensei,' so I went to Atlus with the proposal."
Atlus responded by saying "Let us think about it", which essentially meant no. Nintendo was later told, "We're too busy and can't do it right now."
Although Yamagami was disappointed that Atlus turned down his proposal, he did feel like a partnership could be made a reality one day.
"I was really bummed about it, but it wasn't as though they had straight out said no, so I told Ando, 'I'm sure we'll cross paths with them again some time.'"
Yamagami ended up receiving an email over a year later from Atlus' Naoto Hiraoka, who asked if talks were still open. It didn't take long for Nintendo and Atlus to be in communication once again.
Atlus producer Shinjiro Takada told Famitsu that, during the original proposal, the team was busy with Devil Survivor 2. Takada always thought of Fire Emblem as a rival title that he looked at as a goal. Takada mentioned: "That Nintendo wanted to collaborate with us with such a big title was a huge honor and I really wanted to do it."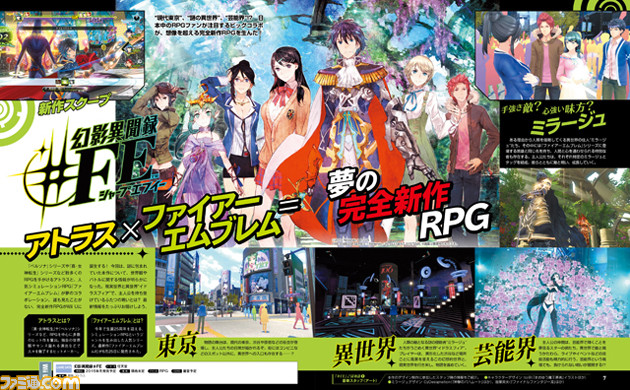 Famitsu has an update on Shin Megami Tensei X Fire Emblem this week. Additionally, there's an interview with some of the game's developers.
Here's a brief summary of what was shared in the latest Famitsu:
– Has characters from Fire Emblem: Awakening and Fire Emblem: Shadow Dragon and the Blade of Light
– Characters from both games will appear as heroes as well as villains
– Popularity polls and such helped determine the character selection
– Will see the likes of Cain and Abel in the game
– Characters that appeared as enemies in Fire Emblem will appear as enemies in Shin Megami Tensei X Fire Emblem
– The devs say that the main story will take around 30 hours to finish
– There are also side stories and other extras to take on
– This content will apparently amount to another 30 hours
– Game is being balanced and bug-tested
– All content and features are in place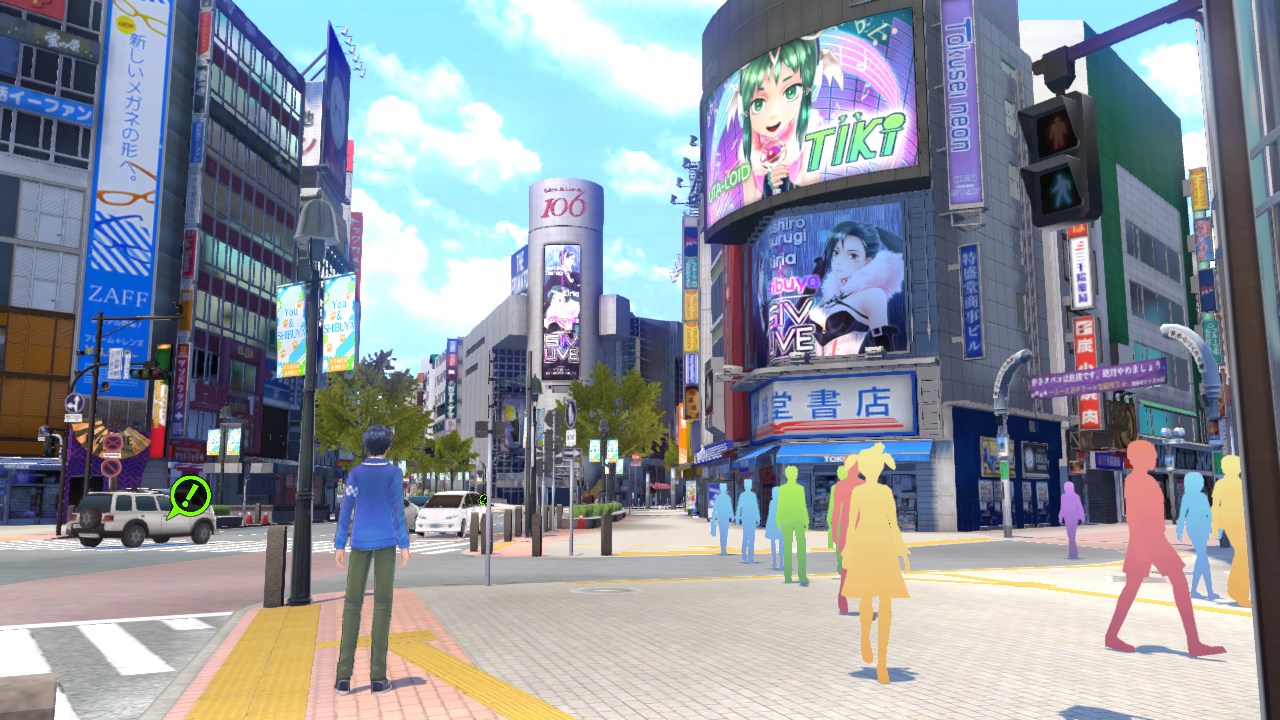 Genei Ibun Roku # FE, the working title of the Fire Emblem/Shin Megami Tensei crossover project in development with Nintendo and Atlus (and loosely translated as "Mirage Spinoff # FE") is the result of one woman's passion for Fire Emblem.
In an interview at E3, Fire Emblem producer and Nintendo group manager Hitoshi Yamagami told GameSpot that a Nintendo employee who loved Atlus games initially came up with the idea.
Yamagami on how a Nintendo employee who loved Atlus games came up with the idea…
"In our team at Nintendo Co., Ltd, there's a woman who really loves the Shin Megami Tensei series. This is how this all started. And when she started this conversation within the company, we were working with Atlus at the time on a purikura [decorative photography] program for DSi and 3DS. At the time she said, 'Mr. Yamagami, there's something I would like to do. I want to make a game that mixes Fire Emblem and Shin Megami Tensei.' And we said, that's exciting, let's give it a shot! But when we brought it to Atlus, they said, we'd like to but we can't, we're busy."
– Nintendo abandoned the idea, until two years later
– Atlus approached them to revive the concept
"When they asked if I wanted to [work with Nintendo], I was heading the Devil Survivor series. So once that series finished, two years after that conversation, I said, let's give this a shot." – Takada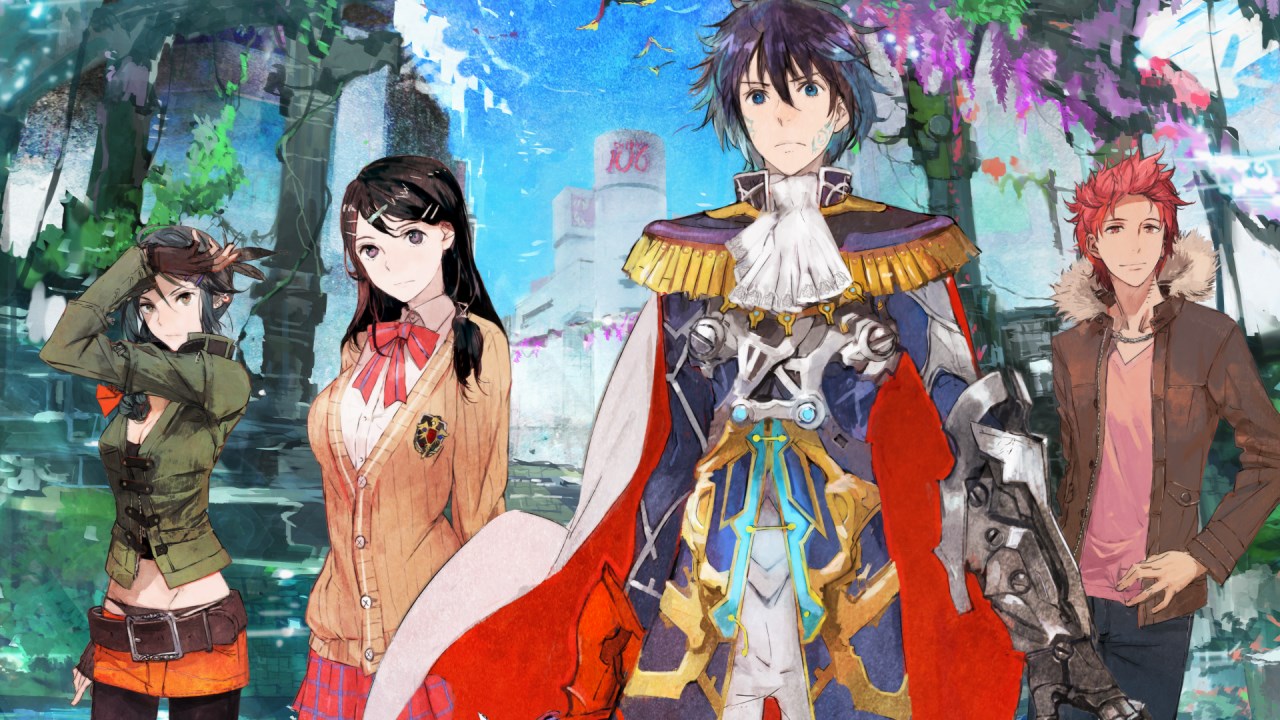 This comes from Atlus producer Shinjiro Takata and Nintendo producer Hitoshi Yamagami…
On the speculation there was about the project…
Shinjiro Takata: Everybody is pretty much off the mark with what they've thought about this game, but one thing that people got wrong the most in Japan—at the end of the first trailer we announced, there was a line that said—people who are fans of Japanese voice actors knew the voice of Yuichi Nakamura. He generally voices main characters, so they were saying, oh, Nakamura's going to voice the main character. Actually, he voices someone completely different. They were off the mark there.
On how the project came together…
Shinjiro Takata: What happened was, in the process of making this game—the whole idea started when Mr. Hitoshi Yamagami, who is a producer at Nintendo, brought the idea of making a simulation, a strategy game, to Atlus. This was a problem, because Atlus is well known for making JRPGs. That's our bailiwick. The next thing was, well, what do we do? Do we make it fantasy-based, because Fire Emblem is known for fantasy settings? That kind of fantasy game isn't really what Atlus tends to put out, though. In the beginning phases of making this game, we really didn't know which direction to push it in. Do we push it closer to Fire Emblem or to the modern setting of Shin Megami Tensei?
On how long it took to get to a point where that decision was solidified and production went forward…
Shinjiro: Deciding what to make it closer to, that happened a bit after Mr. Yamagami brought us the idea. The problem is, if you make it too much like a Fire Emblem game, then why doesn't Intelligent Systems just make it themselves? The goal for this was to do something that the Fire Emblem series can't do. In the end, the reason the game looks the way it does, the reason the content is the way it is, is because this is something we wanted to do as an Atlus game, a game only Atlus could make.