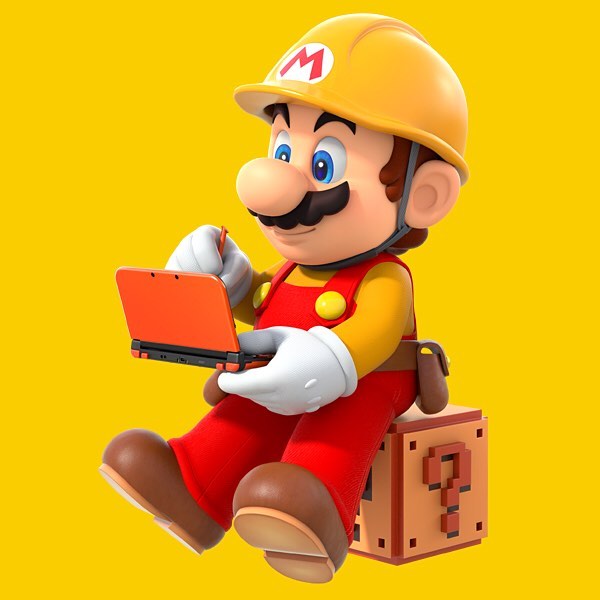 Yesterday we noted that Super Mario Maker for 3DS's first update, version 1.01, was on the eShop. Strangely, Nintendo already has another update available. Version 1.02 has now replaced the previous patch on the eShop.
The size is exactly the same at 158 blocks (19.75 MB). Also, once again, the update is needed in order to access the Course World and its online features.
Thanks to Jake for the tip.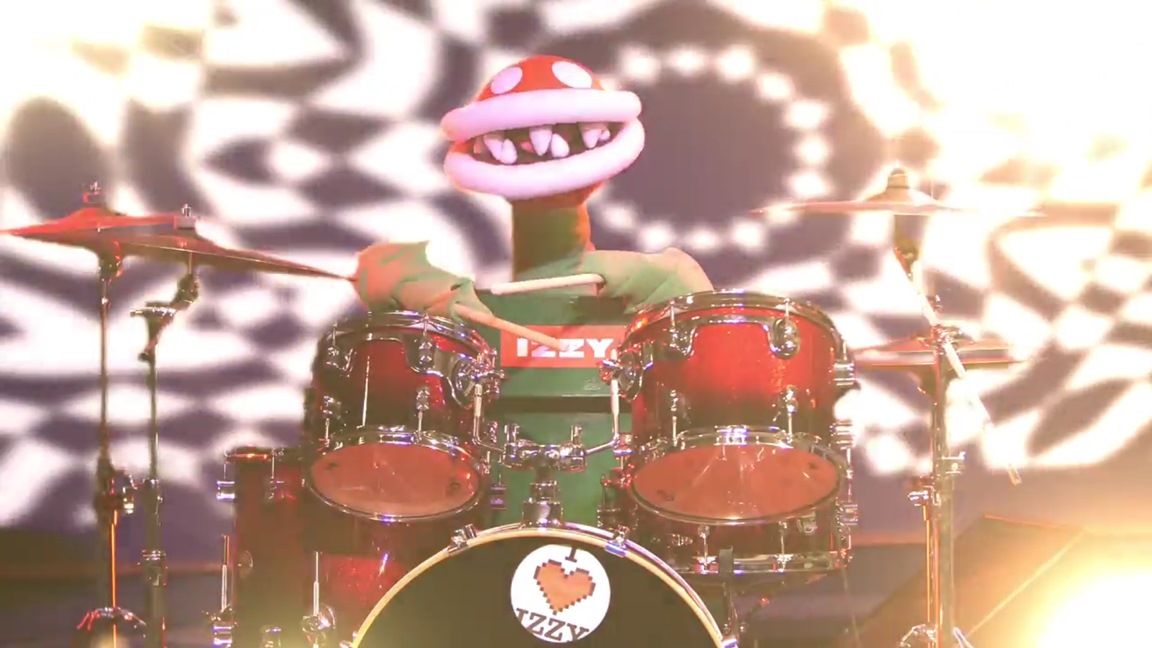 The latest episode of the Play Nintendo Show has gone live. View the new video below, which focuses on Super Mario Maker for 3DS.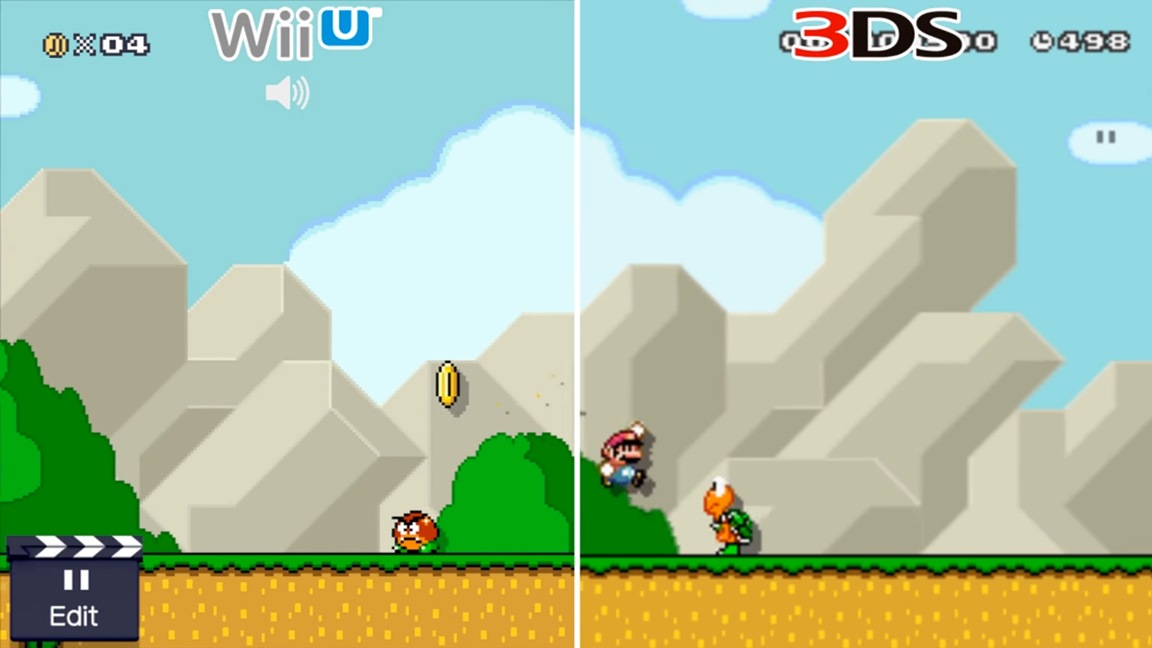 GameXplain posted a new video today that compares the two versions of Super Mario Maker: Wii U and 3DS. Have a look at it below.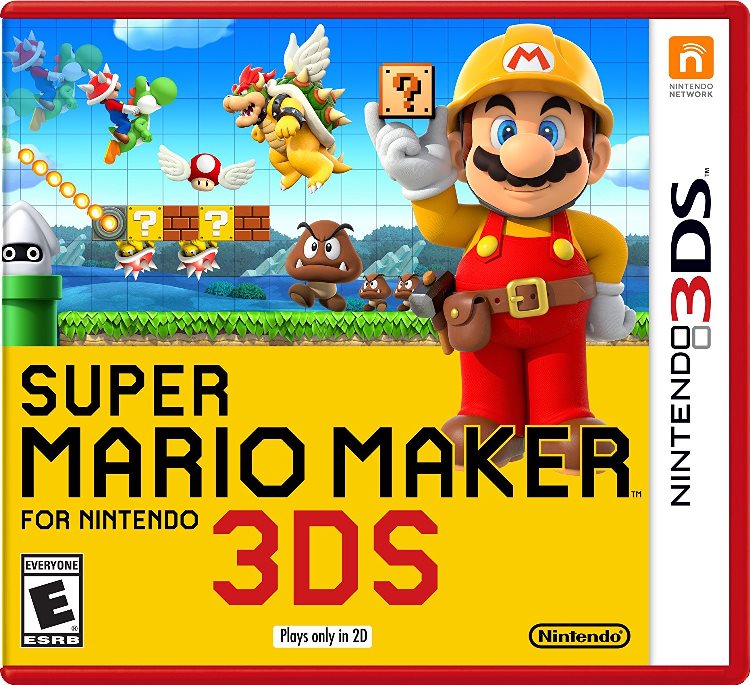 If you intend to pick up Super Mario Maker for 3DS on Friday, you may want to grab the game's first update from the eShop. Indeed: version 1.01 is already live. So long as you have 158 blocks (19.75 MB) of free space available, you should be able to download it.
Super Mario Maker for 3DS version 1.01 isn't a minor update. In fact, you'll need it in order to access the Course World. Without it, you won't be able to play the Recommended Courses or 100 Mario Challenge modes.
Thanks to jikes10 for the tip.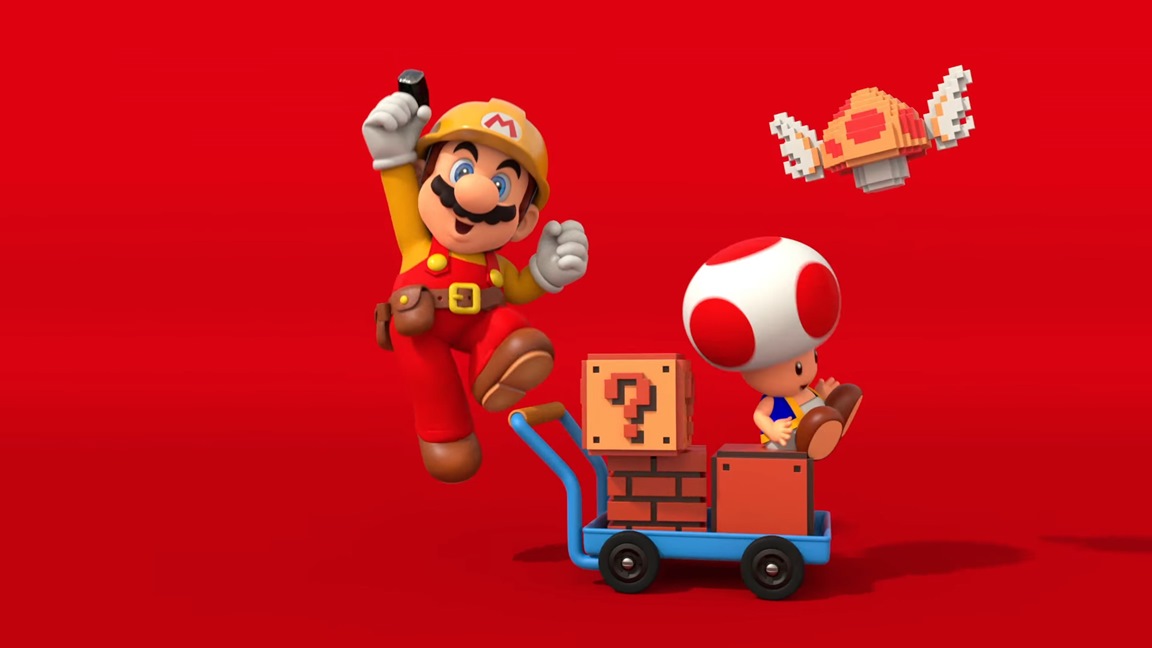 Super Mario Maker for 3DS is on track for release in just two more days. Another round of gameplay is below with two hours of footage.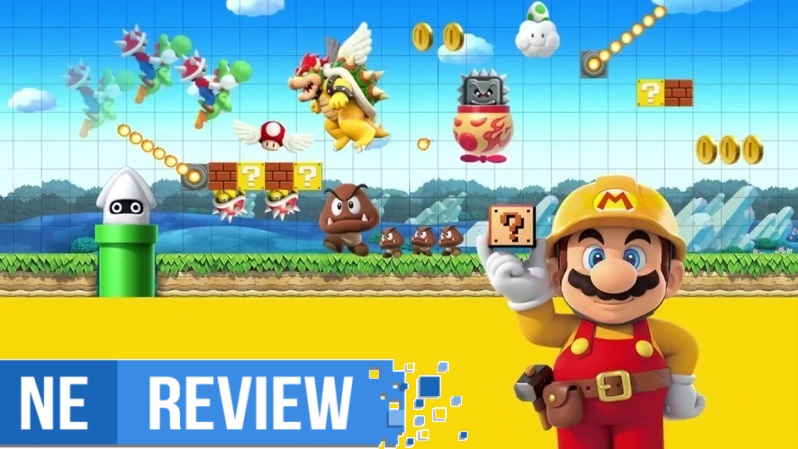 System: 3DS
Release date: December 2, 2016
Developer: Nintendo
Publisher Nintendo
---
Last September Nintendo graced us with a Mario fan's dream when Super Mario Maker released for the Wii U. It gave veterans, newcomers, and creatives alike the power to build Mario levels at their own accord and release their inner Shigeru Miyamoto, as well as play brand new courses designed directly by Nintendo and gamers from around the world. Now the 3DS version of the game – revealed just a few months ago during a Nintendo Direct – is here for all to experience, and while it is identical in many ways, there are some things that differentiate it from its home console counterpart that alter the experience, for better or for worse.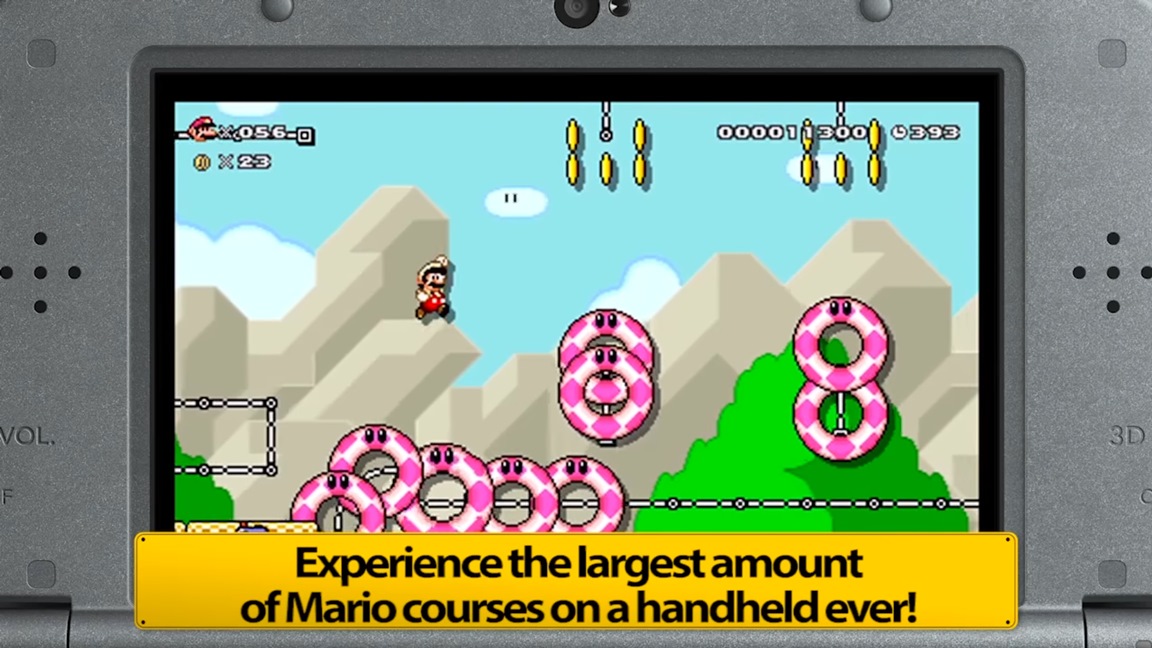 Nintendo uploaded a new trailer today to show what Super Mario Maker for 3DS has in store in terms of both online and offline modes. Give it a look below.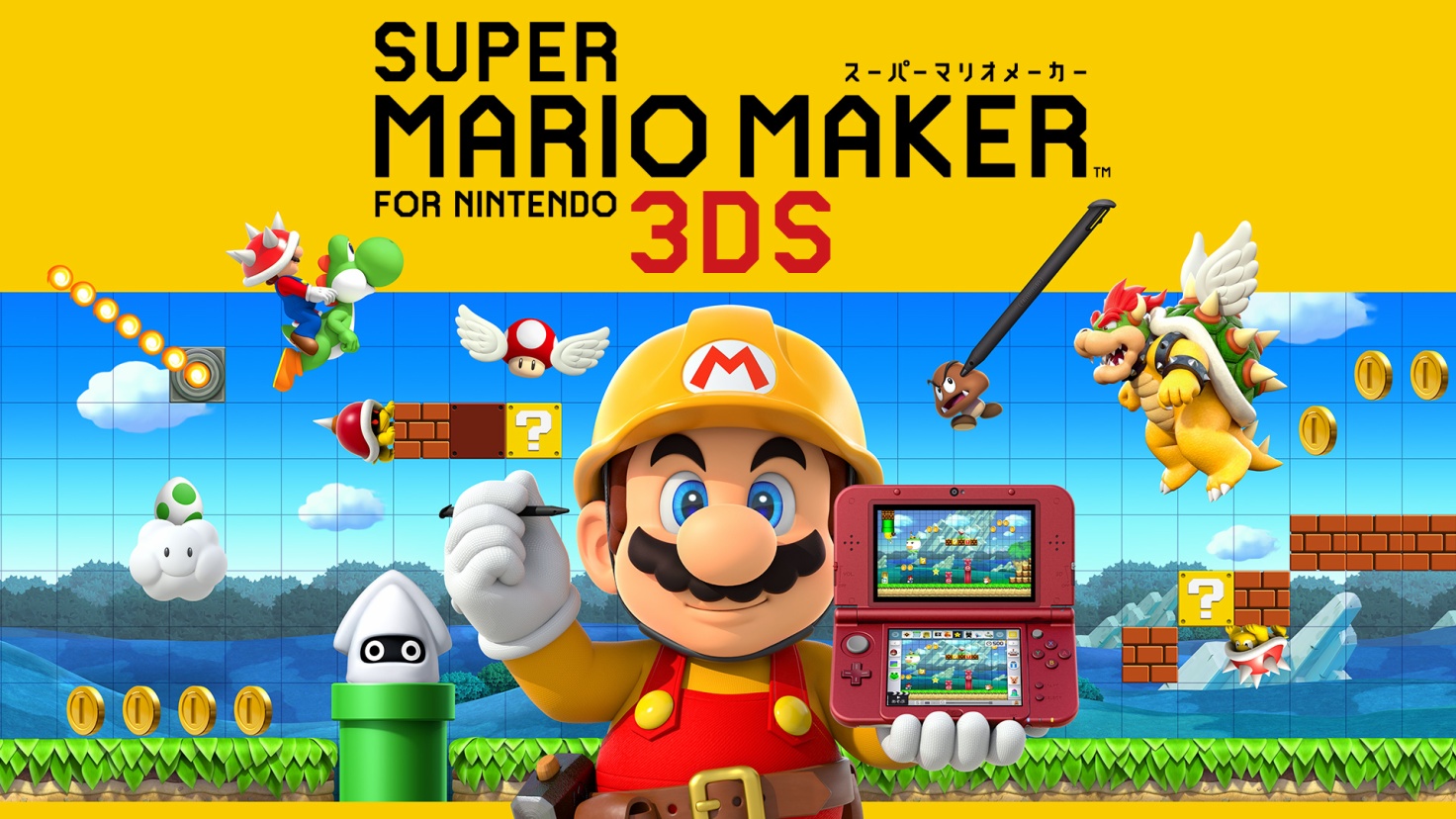 On Friday, Super Mario Maker heads to 3DS with its new portable version. Check out the video below for an hour of gameplay.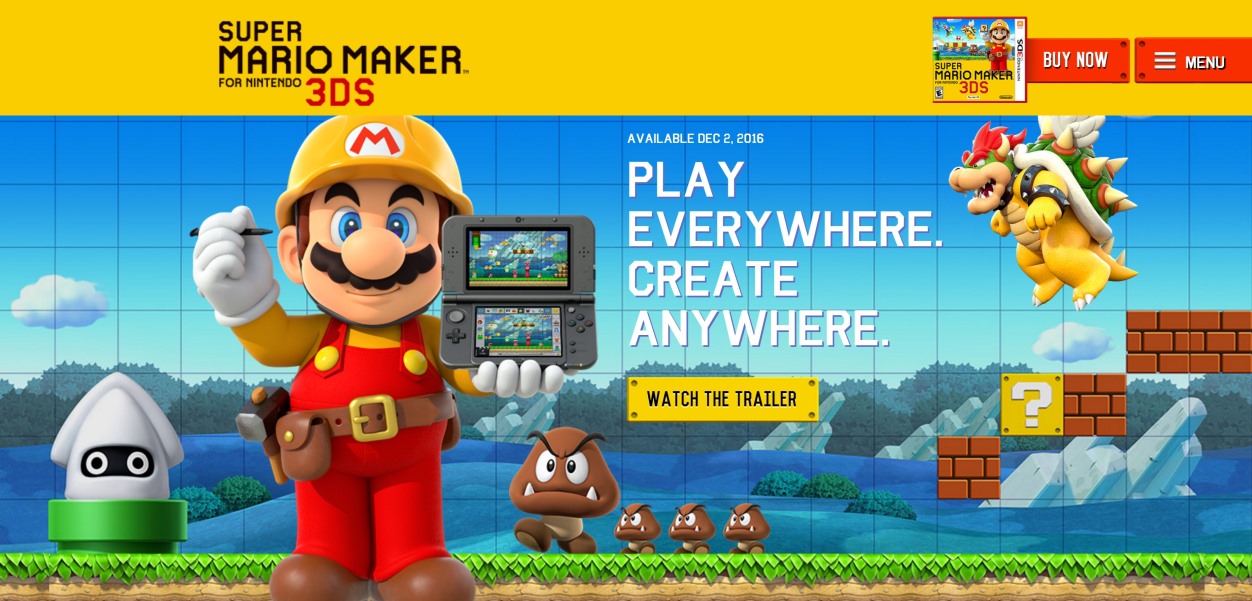 The North American Super Mario Maker website is now open for business. You can access it right here. On the site, you can learn more about this portable version of Super Mario Maker as well as view screenshots and a bit of gameplay.
Thanks to Jake for the tip.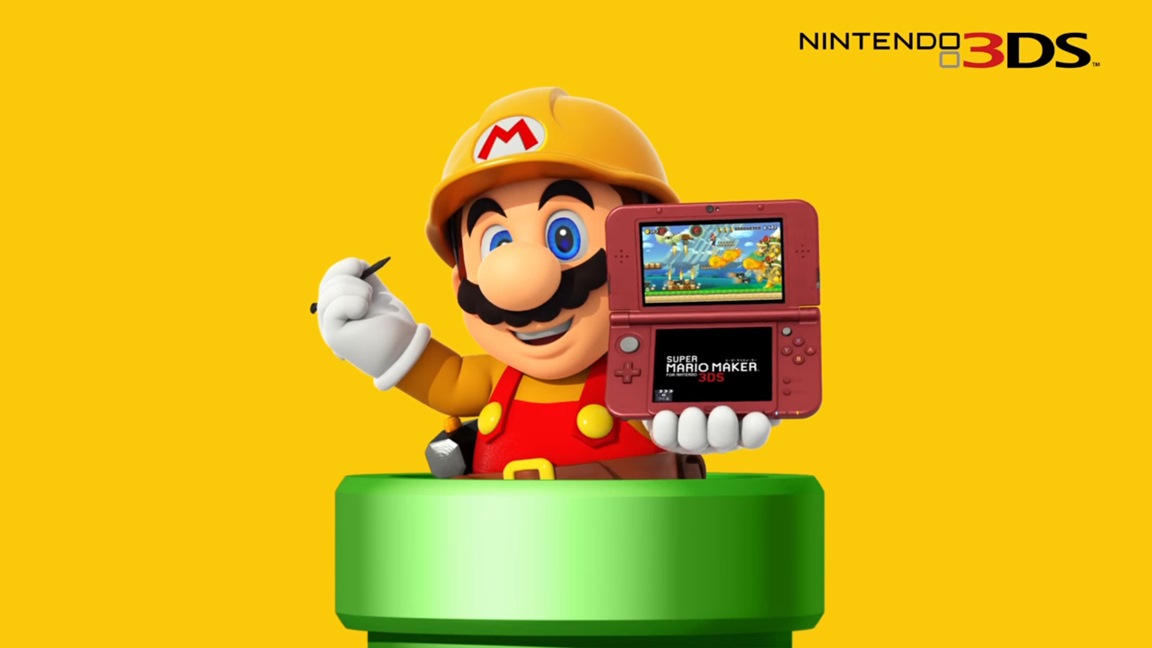 A number of new Super Mario Maker for 3DS commercials are now up on Nintendo's Japanese YouTube page. Find the full set below.