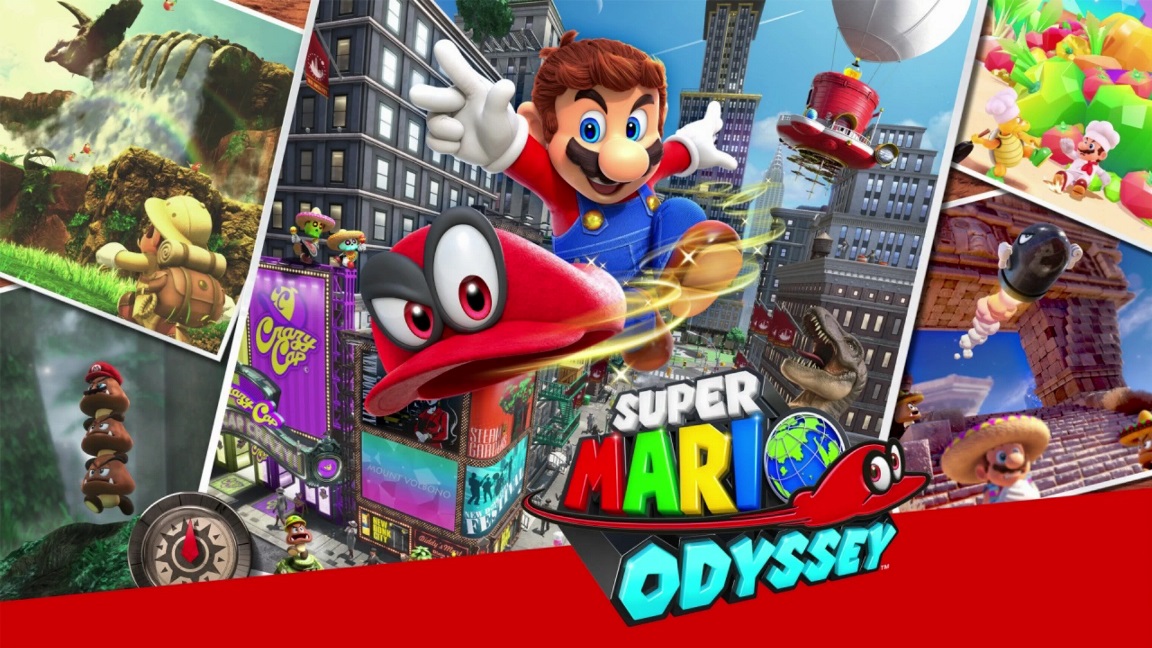 Maintenance for Super Mario Odyssey is going on now. You can check out the times below for how long it will last for.
Europe: April 11th (7AM to 9AM)
UK: April 11th (6AM to 8AM)
North America (ET): April 11th (1AM to 3AM)
North America (PT): April 10th (10PM) to April 11th (12AM)
Japan: April 11th (2PM to 4PM)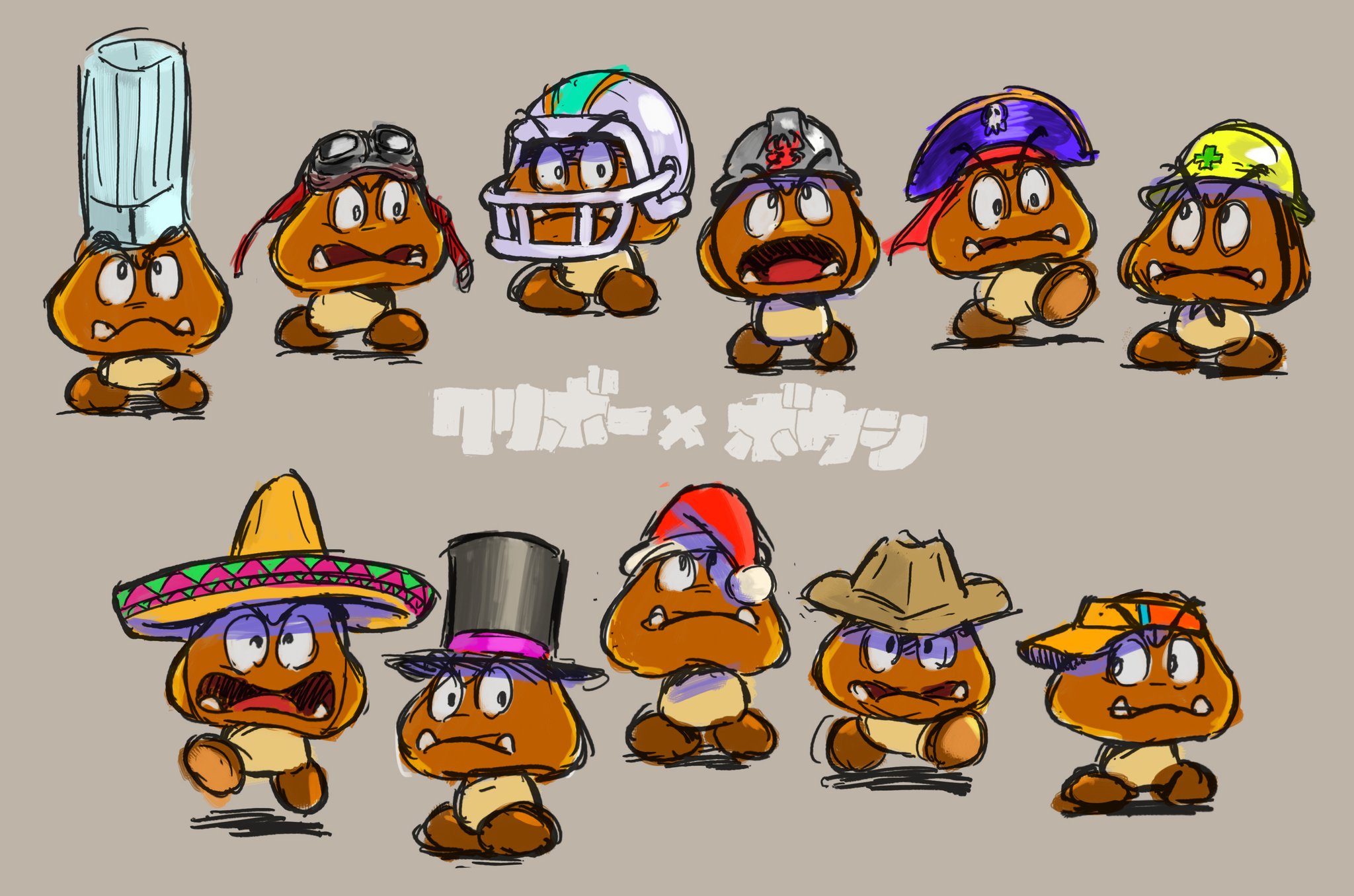 Nintendo is back with another piece of concept art from Super Mario Odyssey. Today, we have a look at the design for Goombas, wearing various hats.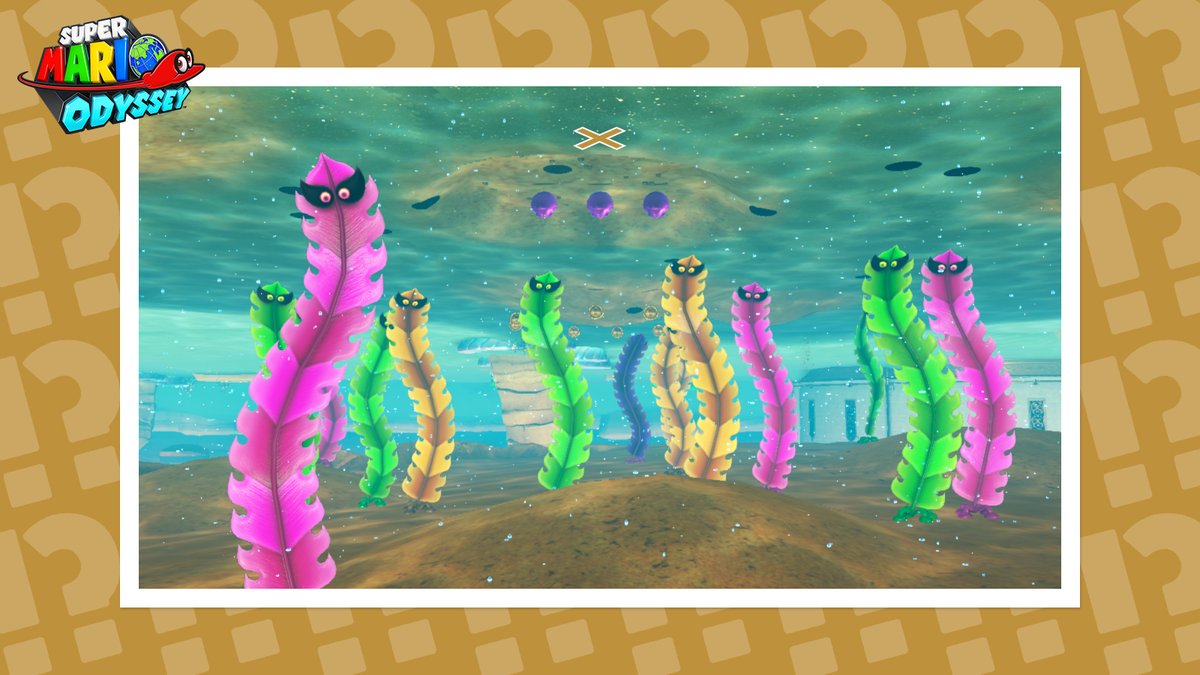 Reently, Nintendo started sharing new Hint Art for Super Mario Odyssey through social media. While they don't give any Power Moons, there is a little something for those who choose to find them.
Nintendo has now posted the third online hint art for Super Mario Odyssey, attached above. Go out there and try to see if you can find its location.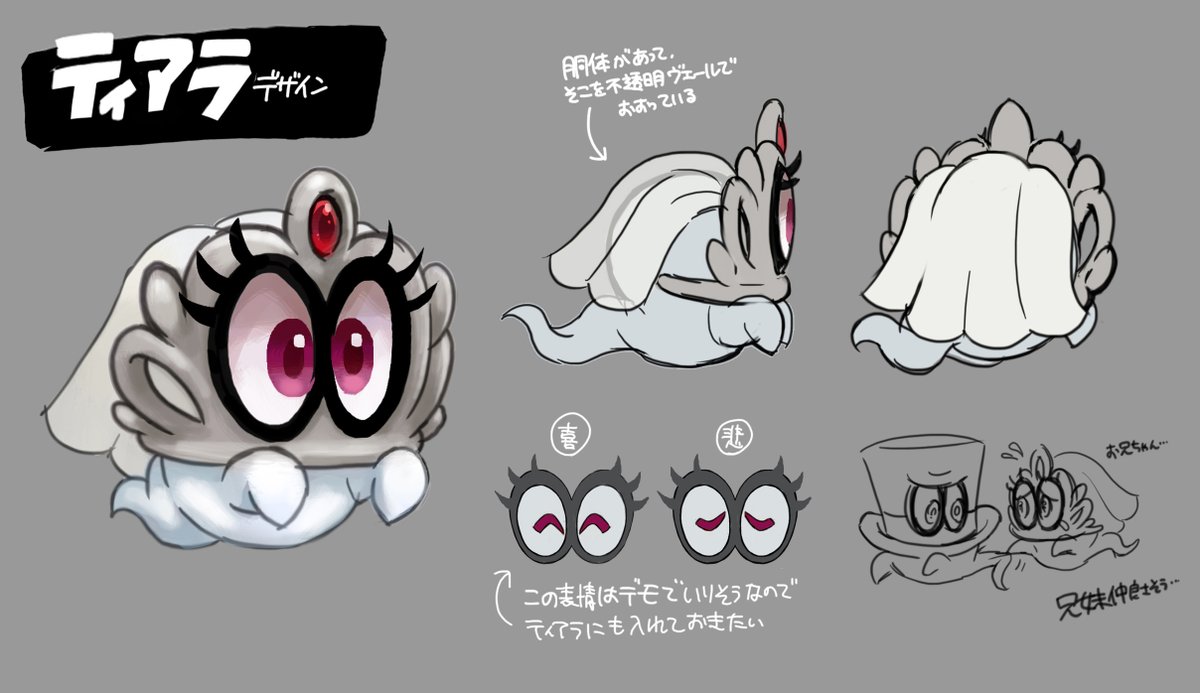 Nintendo is back with another piece of concept art from Super Mario Odyssey. Today, we have a look at the design for Tiara. Nintendo notes that she wears a veil similar to a peach in a wedding dress, and her expressions are just like Cappy's.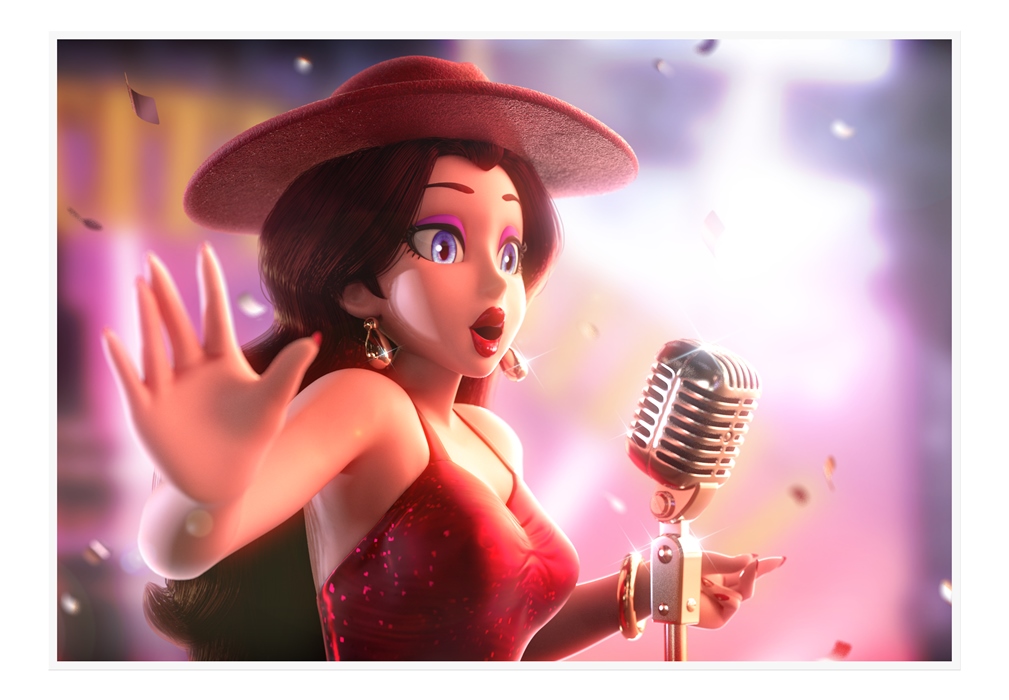 A soundtrack for Super Mario Odyssey was recently offered in Japan. Aside from including several discs and stickers, it also contained a special booklet with concept art focused on Pauline – see below. We're also able to get insight into Nintendo's thinking for the character.
Mayor Pauline usually wears a pants suit. But when she is singing Jump Up, Super Star!, she wears a gorgeous dress which excites the usually cool New Donkers. Pauline is a character with history, so while keeping her original traits intact, Nintendo made a new design for her which fits the world setting of Super Mario Odyssey. The team solidified her image by drawing rough sketches of her various costumes, although they don't appear in the game.
New Super Mario Odyssey plushies are on the way. San-Ei is planning on packaging Mario and Princess Peach together in their wedding outfits as well as individual products.
Elsewhere, another version of Mario will be available with Cappy. Making this a bit unique is that Cappy can be taken off.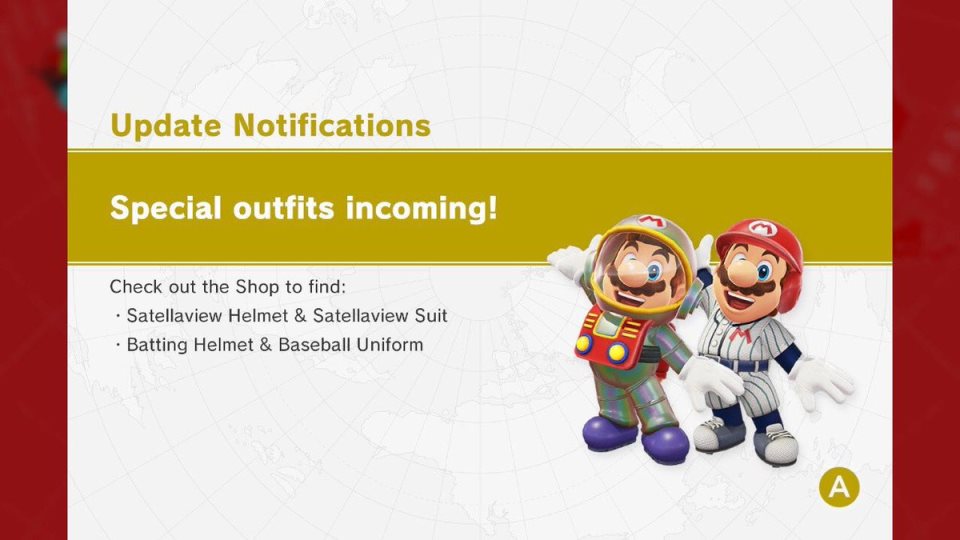 Two new costumes are now available in Super Mario Odyssey. Along with the Satellaview Helmet and Satellaview Suit, players can also spend their coins on the Batting Helmet and Baseball Uniform.
Here's a closer look at the two costumes:
Nintendo is back with more concept art for Super Mario Odyssey, this time focusing on Bonneton. The streetlights shown above were intended to look like hat racks to match the style of the Cap Kingdom. By using a curved design, they're able to stand out from New Donk City's streetlights.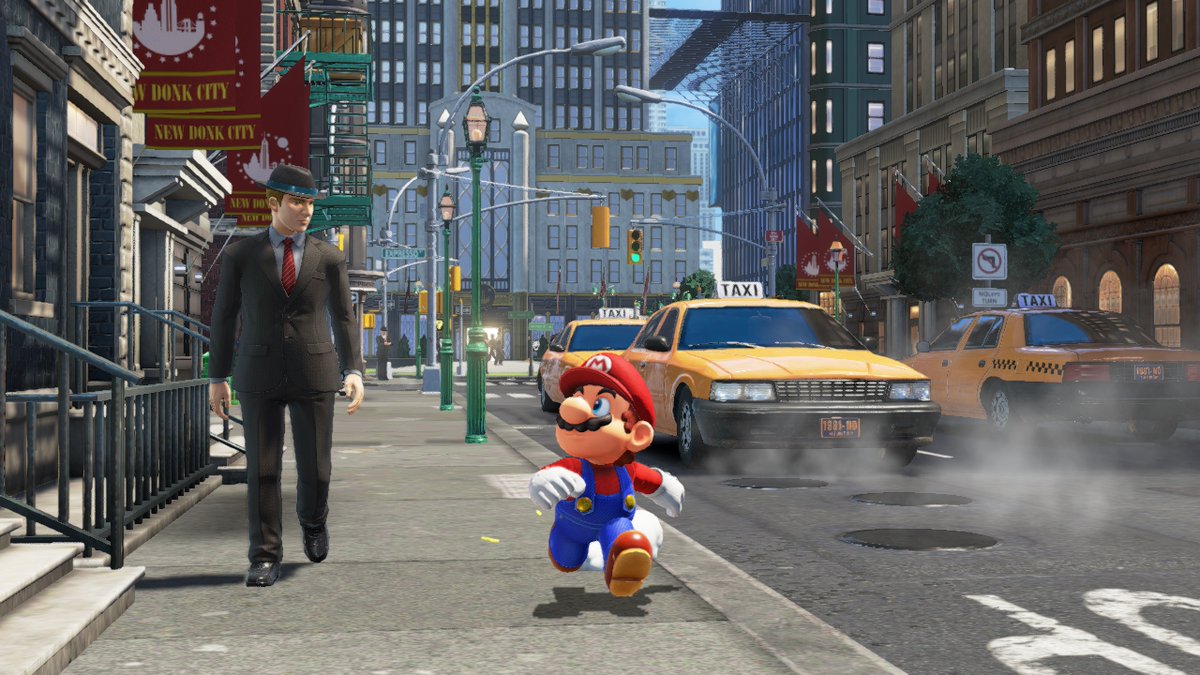 Update (3/27): Added in a better quality version of the segment below (thanks Magitroopa).
---
Original (3/24): Earlier tonight, the 2018 Nickelodeon Kids' Choice Awards were hosted. Super Mario Odyssey was advertised heavily with its own segment in the form of a real life speedrun.
To promote Super Mario Odyssey, New Donk City was brought to life. Two teams competed as they collected Power Moons.
Here's the full segment for those who missed it (we'll add in a higher-quality version if one pops up):