Today's Super Smash Bros. screenshots finally place the emphasis on the Wii U version once again. Director Masashiro Sakurai showed the return of the Castle Siege stage from Fire Emblem.
Check out today's images below: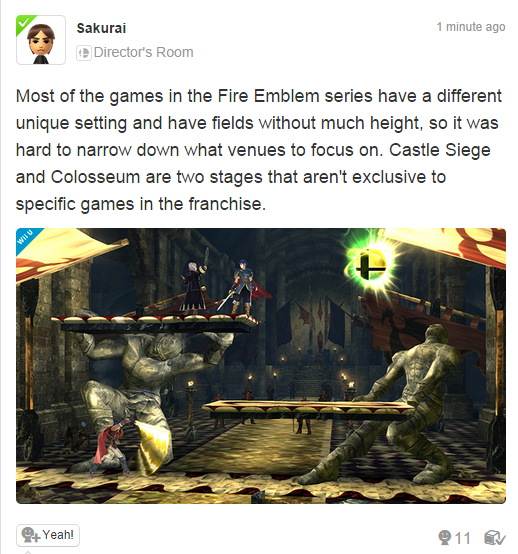 Nintendo put up listings for the various Amiibo figures on its online store today. What's particularly interesting is that each page includes a "November" release date.
As many of you know, Nintendo has said that Super Smash Bros. for Wii U will release alongside Amiibo. Might this mean that the game will launch in November?
Masahiro Sakurai has posted the latest Super Smash Bros. for Wii U screenshot, showing Riki from Xenoblade as an Assist Trophy. You can find the image below.
According to Smash Bros. creator Masahiro Sakurai, Wii U owners have a longer wait over 3DS owners due to the intense debugging process required before the release of a game.
"Checking is done both domestically and overseas, so for a game like Smash Bros., several hundred people are employed." Sakurai explained. "So, debugging alone becomes a huge project. So much so that one of the biggest reasons for the separate release dates for the 3DS and Wii U versions was so that we could shift the debugging periods."
While we all await with bated breath for the release on Smash Bros. for Wii U, we do have the 3DS release coming up on September 13 (Japan), October 3 (North America and Europe), October 4 (Australia).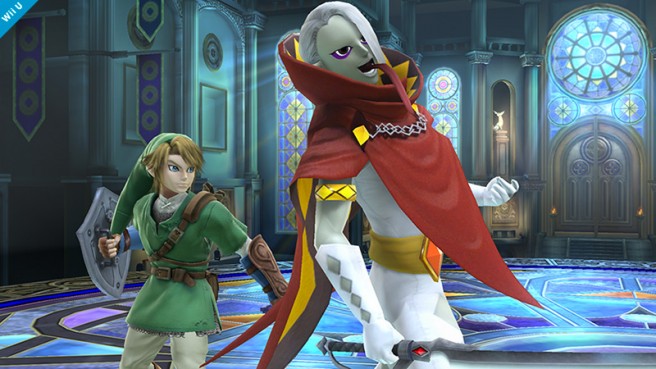 The latest Super Smash Bros. for Wii U screenshot from Masahiro Sakurai reveals the existence of a Ghirahim Assist Trophy. Check out the full update below:
A Prima guide is planned for the Wii U version of Super Smash Bros., Amazon listings reveal.
Two versions of the guide are in the works. One is paperback
while the other is hardcover and may also be a collector's edition
. The paperback edition will be 288 pages whereas the hardcover version is 304 pages.
As previously mentioned, a Smash Bros. 3DS Prima guide is also on the way and will be available for the game's launch. The official product page is located here
.