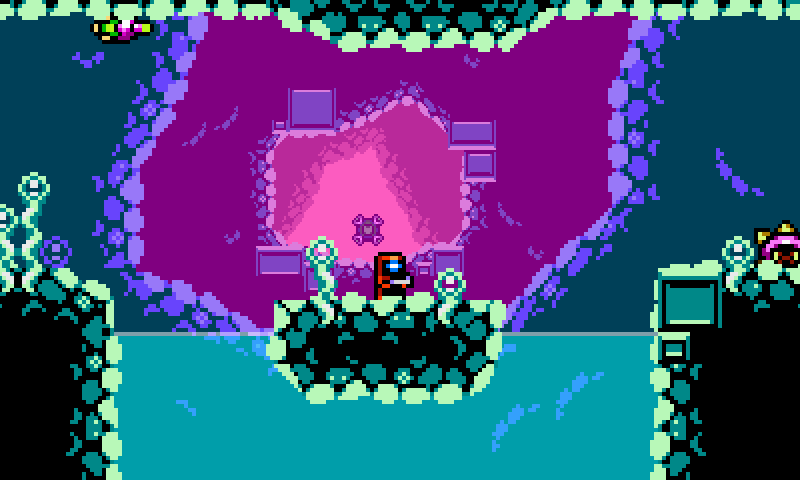 Xeodrifter's PAL launch is just on the horizon. Developer Renegade Kid has said that it's targeting a release on June 18 in Europe, Australia, and New Zealand. It's not 100% set just yet, but it's looking extremely likely. The game will cost €8.99 / £7.99 when it releases.
We have a bit of good news for those who are awaiting Xeodrifter from outside of North America. According to Renegade Kid's Jools Watsham, the team is currently submitting its game to the different ratings boards across Europe. A release date hasn't been determined, but Xeodrifter should be on the European eShop sooner rather than later.
Watsham's tweet reads:
FYI: We are actively in the process of submitting @Xeodrifter to the various age rating boards for a release in EU. pic.twitter.com/xPoTiAEMpL

— Jools Watsham (@JoolsWatsham) March 27, 2015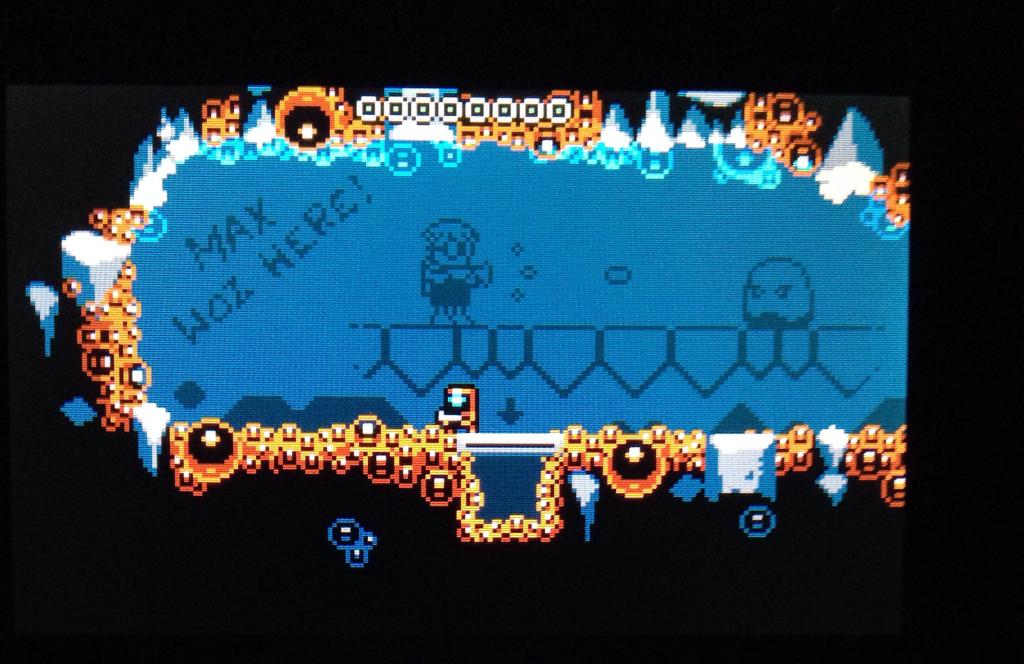 A small Mutant Mudds Easter egg has been discovered in Xeodrifter. One area of the game has a picture of Max shooting at an enemy along with the text, "Max woz here!". It's a nice little inclusion from Renegade Kid!
It's also worth mentioning that there's another Easter egg in Xeodrifter, according to Renegade Kid co-founder Jools Watsham:
@NintendoTweet There are a couple of small Easter eggs in the game. 🙂

— Jools Watsham (@JoolsWatsham) December 13, 2014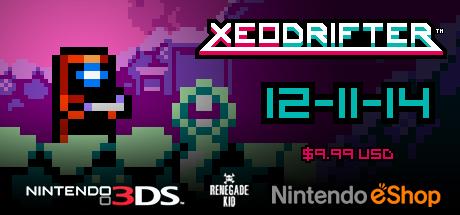 Renegade Kid has announced that Xeodrifter is launching on the North American 3DS eShop next week. You'll be able to download the title on December 11 for $9.99.
Renegade Kid co-founder passed along today's news on Twitter, writing:
Xeodrifter launches Dec. 11 on 3DS eShop in North America for $9.99. RT for a chance to win the soundtrack today! pic.twitter.com/lrgfjbojqL

— Jools Watsham (@JoolsWatsham) December 4, 2014
Head past the break for today's announcement and more details about Xeodrifter.
Xeodrifter has been approved by Nintendo for release in North America, Renegade Kid's Jools Watsham has confirmed. That was the final step needed to get the game out for launch.
Watsham isn't able to share a release date yet, but fans can count on an announcement soon. Xeodrifter's price will also be shared.
Watsham said on Twitter:
Xeodrifter has been fully approved for launch in North America by Nintendo – hooray! Date & price revealed soon! pic.twitter.com/b1nrEkqzkA

— Jools Watsham (@JoolsWatsham) December 1, 2014
Game Title: Xeodrifter
Developer: Renegade Kid
Platform: Nintendo 3DS™ / Nintendo eShop
Release Date: Q4 2014
Genre: Action, Adventure, Platformer
ESRB: E – Mild Fantasy Violence

Game Description:

Xeodrifter is the story of an interstellar drifter traveling the stars on a simple mission of exploration. We join our nomad as he embarks on the investigation of a small cluster of four planets in the omega sector, after a collision with a rogue asteroid damages his warp core.