Touken Ranbu Warriors trailer introduces Yamanbagiri Chougi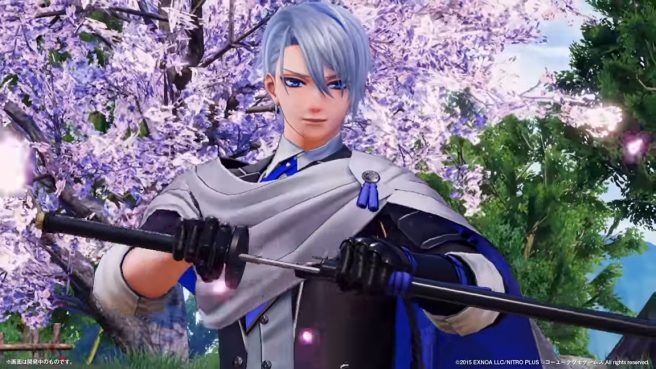 DMM Games, Nitroplus, Omega Force, and Ruby Party debuted a new trailer for Touken Ranbu Warriors this week that shows off Yamanbagiri Chougi, who is part of the game's fifth team. Kengo Takanashi voices the character.
Below is the official bio for Yamanbagiri Chougi, as posted on the official website:
An uchigatana (Japanese sword) forged by Chougi, but of a different lineage from the main Bizen Osafune school. He is evenly matched with Yamanbagiri Kunihiro, who is his copy. Beautiful but proud, or to be more precise, self-confident and unafraid of others.
In this game, he is assigned to the same Fifth Team as Yamanbagiri Kunihiro.
Take a look at the new trailer for Yamanbagiri Chougi in Touken Ranbu Warriors below.
Touken Ranbu Warriors is planned to release for Switch in Japan on February 17, 2022. It will follow later in North America and Europe on May 24.
In case you missed it, several other character trailers are available for Touken Ranbu Warriors. You can find ones for Sengo Muramasa here, Kasen Kanesada here, Omokage here, Ichigo Hitofuri here, Tomoegata Naginata here, Tsurumaru Kuninaga here, Shokudaikiri Mitsutada here, and Okurikara here.
Leave a Reply