Xenoblade Chronicles: a spoilery discussion about the series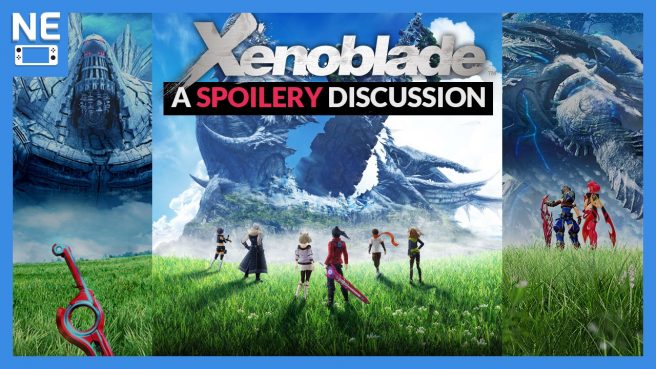 Here we are again talking about Xenoblade Chronicles – this time with something a little bit different. Instead of the usual ten-minute video we usually share on Sunday, this is more of a discussion. I've had a desire to talk more in-depth about the franchise because there's so much to discuss about these complex games.
To help me on this task, our reporter Nicolas joined me in an hour-long Xenoblade discussion where we talk about our experiences with the series, specific plot points and what we expect from the future third game in the franchise. If you are interested, feel free to check it out in the video down below.
In our last video, available here, we reflected on Splatoon and whether the series still feels fresh. And since we published this Xenoblade Chronicles discussion today, you may want to view our video here in which we talked about why Xenoblade Chronicles 3 could be the series' best entry yet. Finally, head on over here for our thoughts on Nintendo's past with direct sequels and how Zelda: Breath of the Wild 2 fits into that.
Leave a Reply