I'm not entirely sure whether you guys will find this useful or not, but I've added a new feature to NE's version of WordPress. At the end of each news post article, you can find a couple of links that are related to the news post you are currently reading. That way, if you want to read additional information about a particular subject, you won't have to go searching for related content. It's not perfect, and I've been tweaking the system, but I hope you guys find it useful.


Best Buy
Gourmet Chef: Cook Your Way To Fame (DS) $19.99
My Fashion Studio (DS) $19.99
Imagine: Rock Star (DS) $19.99
Petz Dogz Fashion (DS) $19.99
Circuit City
Free case with purchase of a DS Lite + Guitar Hero for DS
Kung Fu Panda (Wii) – $39.99
Wall-E (Wii) – $39.99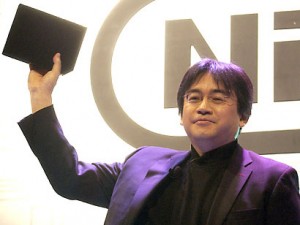 Over the past few days, Nintendo fans have been forced to understand that E3 is no longer a place for hardcore games to be shown. Instead, it's where new and casual products can be introduced. In a (roughly) translated interview with Spiegel, Satoru Iwata further explains why Nintendo decided to hold back on hardcore games at E3. "We understand that people were disappointed [with E3]. One must bear in mind that the E3 is always a good place to capture mass audience attention because the media interest is so high. So we concentrated on the games that we share with a new customer in mind that we have developed. We wanted to show what we have this year and early 2009 on the market. We have our games for the hard core of gamers, and there are still teams working on such games. But it just takes longer to finish developing these games, they finish within two to three years. The beginning of 2009 we will not bring, so we could at the E3 show none."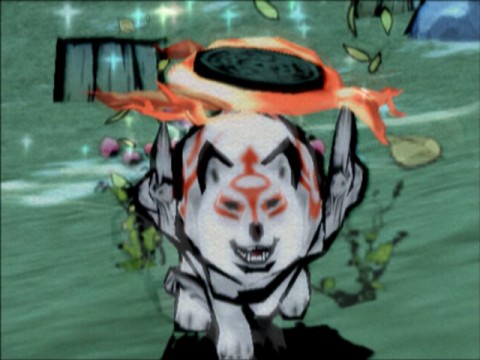 When Okami was released back in 2006 for the PS2, it received stellar reviews. Unfortunately, in spite of the positive feedback, not too many people purchased the game. Once Okami launched on the Wii however, people began to hope that there could be at least one more sequel down the line, as the game was given new legs. Still, the ruinous situation with PS2 sales continued with the Wii version. For this reason, it is probably not too surprising that Capcom's Corporate Officer/VP of Strategic Planning & Business Development, Christian Svensson, is doubtful of an Okami sequel. "I think we need a lot more people buying the current version before we seriously consider a sequel." The one striking detail about this quote is that a new game wasn't fully denied. One would expect that when Clover Studios dissolved, there would be a 100% assurance that Amaterasu would be taking a very long rest. Based on the quote though, the fact remains that more Okami in the future is highly improbable.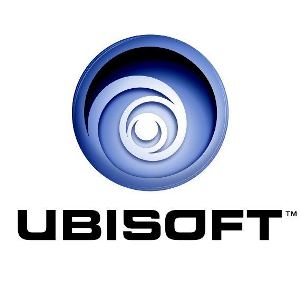 – Far Cry 2 (PS3, Xbox 360)
– Tom Clancy´s EndWar (PS3, Xbox 360)
– Rayman Raving Rabbids TV Party (Wii, NDS)
– Prince of Persia (PS3, Xbox 360)
– Prince of Persia: The Fallen King (NDS)
– Shaun White Snowboarding (PS3, Xbox 360, Wii)
– Tom Clancy´s HAWX (PS3, Xbox 360) )
– Naruto – The Broken Bond (Xbox 360)
– Casual titles for Wii and DS


Although the top-selling games for all platforms have been released, the specific data for systems has finally been determined. The following are the top 10 games of June for Wii and DS.
Wii

01. WII WII FIT W/BALANCE BOARD 372.700
02. WII PLAY W/ REMOTE 359.100
03. WII MARIO KART W/WHEEL 322.400
04. WII LEGO INDIANA JONES: THE ORIGINAL ADVENTURE 294.500
05. WII ROCK BAND 158.000 – 238.000
06. WII SUPER SMASH BROS. BRAWL 158.000 – 238.000
07. WII GUITAR HERO: AEROSMITH 158.000 – 238.000
08. WII GUITAR HERO III: LEGENDS OF ROCK <158.000
09. WII GAME PARTY <158.000
10. WII MARIO AND SONIC AT THE OLYMPIC GAMES <158.000
DS
01. NDS GUITAR HERO: ON TOUR 422.300
02. NDS LEGO INDIANA JONES: THE ORIGINAL ADVENTURE 267.800
03. NDS MARIO AND SONIC AT THE OLYMPIC GAMES 158.000 – 238.000
04. NDS NEW SUPER MARIO BROS. 158.000 – 238.000
05. NDS MARIO KART DS <158.000
06. NDS KUNG FU PANDA <158.000
07. NDS BRAIN AGE 2: MORE TRAINING IN MINUTES A DAY <158.000
08. NDS FINAL FANTASY TACTICS A2: GRIMOIRE OF THE RIFT <158.000
09. NDS MARIO PARTY DS <158.000
10. NDS IMAGINE: BABYZ <158.000


Nintendo Wii
North America:
1. Wii Fit (Nintendo)
2. Mario Kart Wii (Nintendo)
3. Rock Band Special Edition (EA Games)
4. Wii Play (Nintendo)
5. Super Smash Bros. Brawl (Nintendo)
Japan:
1. Wii Fit (Nintendo)
2. Boom Blox (EA Games)
3. Mario Kart Wii (Nintendo)
4. Wario Land Shake (Nintendo)
5. Family Trainer (Bandai)
UK:
1. Mario Kart Wii (Nintendo)
2. Wii Fit (Nintendo)
3. Wii Play (Nintendo)
4. Super Smash Bros. Brawl (Nintendo)
5. Carnival Funfair Games (2K Games)
Nintendo DS
North America:
1. Final Fantasy IV (Square Enix)
2. Guitar Hero: On Tour (Activision)
3. New Super Mario Bros. (Nintendo)
4. Mario Kart DS (Nintendo)
5. Brain Age (Nintendo)
Japan:
1. KORG DS-10 (AQ Interactive)
2. Dragon Quest V: Tenkuu No Hanayome (Square Enix)
3. Daigasso! Band Brothers DX (Nintendo)
4. DS Bimoji Training (Nintendo)
5. Katekyoo Hitman Reborn! DS Flame Rumble Hyper – Moeyo Mirai (Takara Tomy)
UK:
1. Dr. Kawashima's Brain Training (Nintendo)
2. More Brain Training (Nintendo)
3. Mario Kart DS (Nintendo)
4. Lego Indiana Jones (LucasArts)
5. 42 All-Time Classics (Nintendo)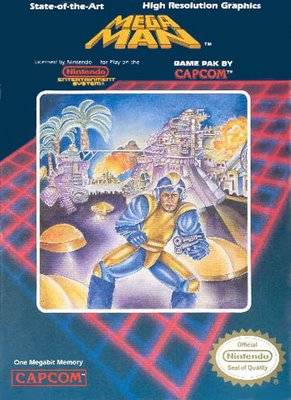 NES
– Mega Man
– Twinbee
– Mega Man 2
– Mystery of Murasame Castle
SNES
Gakkou Deatta Kowai Hanashi
Sega Master System
Sonic the Hedgehog
Sega Genesis
– Street Fighter II Championship Edition
– Lord Monarch
TurboGrafx-16
– Blood Gear
– Eikan wa Kimini: Koukouyakyuu Zenkokutaikai
– Taito Chase HQ
– Dragon Saber
– Parasol Stars


Wario Land: The Shake Dimension (Wii) – 10,000
Siren (PS3) – 20,000
Pawapro Baseball 15 (PS2) – 50,000
Pawapro Baseball 15 (Wii) – 15,000
Sora no Kiseki 3 (PSP) – 20,000
Kateikyoshi Hitman (NDS) – 20,000
Bully (360) – 5,000
Bully (PS2) – 5,000
Twilight Syndrome (NDS) – 5,000
Infinite Loop (PSP) – 2,000
Guitar Hero 3 (360) – 1,000