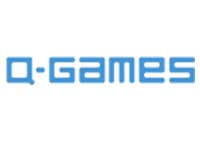 Remember Q-Games, the company behind Star Fox Command for the Nintendo DS? Well, the developers have another DS title in development. The project is nearing completion, and will hopefully be announced soon.
"We are working on a Nintendo DS title. Hopefully it will be announced soon, but we don't know yet. It should finish up soon, but we don't know when it will come out." – Dylan Cuthbert (President of Q-Games)


LONDON, England – (February 28, 2008) – Disney Interactive Studios announced today, Ultimate Band, an all new music experience for fans of the Wii™ home video game system and Nintendo DS™. Gamers and music lovers of all ages will realize their dream of becoming a rock legend when they build their own band or jam alone, all fuelled only by the power of the Wii controllers and the DS stylus. Disney is working with some of the very biggest names in rock, alternative, popular, emo and indie rock music, allowing band mates to play sets from a broad selection of current hits and all-time rock favourites. Friends and families can rock out on guitar, bass, drums or as the front man.

"Ultimate Band invites kids, tweens and teens to join in the jam session," said Craig Relyea, senior vice president, global marketing, Disney Interactive Studios. "And whether they choose guitar, drums, bass or front man, members don't need to buy costly, single-function peripherals to play their way through Ultimate Band's deep song list, dynamic venues, and customizable characters. The Wii Remote™ and DS stylus are the only tools they'll need to reach rock stardom in Ultimate Band."

Working with leading London-based music consultants, Radial Music, Disney has chosen to combine familiar classics with today's hottest songs in creating Ultimate Band – a product with global appeal across all age groups. Instantly-recognisable songs from classic rock to current hit singles will bring players together for endless hours of entertainment.


Conspiracy Entertainment Holdings Inc. ("Conspiracy") (OTCBB: CPYE), a developer, publisher and marketer of interactive entertainment software in North America and Western Europe, announced today that the multiplayer puzzler game Octomania for the Nintendo Wii(TM) will hit North American retail shelves in March 2008. Octomania is an original story of mischief and mayhem, replete with zany and loveable characters and a fast-paced color-matching puzzle that is suitable for all ages.

With U.S. publishing rights to Octomania, Conspiracy has selected Atlus U.S.A., Inc., a leading publisher of interactive entertainment, to exclusively distribute Octomania in North America. Sirus Ahmadi, president of Conspiracy Entertainment, said, "Octomania is one of our first titles planned for release in 2008 in what already looks like a busy quarter. With its 'E' for everyone rating, tons of content, multiplayer and Wi-Fi modes, and affordable price points, Octomania strengthens our position in the growing casual games niche market."

Keith Tanaka, CFO of Conspiracy Games, said, "We are excited to work with Atlus U.S.A., Inc. once again to distribute Octomania. In the 4th Quarter of 2007, Atlus distributed Panzer Tactics DS for Conspiracy and we hope to continue to work with them moving forward. The buzz surrounding Octomania has been building over the past few months, and with Atlus U.S.A. as our distributor, we look forward to another successful commercial launch in March."


Although a firm date has not been released by Nintendo, the GameFly website has posted a believable release date for Mario Kart Wii – April 27th. This date falls in line with Nintendo's typical Sunday release dates for a majority of their games. Additionally, Mario Kart Wii would be coming out in North America after Europe, which was confirmed to be the case by Reggie Fils-Aime.


01. [WII] Super Smash Bros. Brawl (Nintendo) – 78,000 / 1,291,000
02. [NDS] Etrian Odyssey II: The Royal Grail (Atlus) – 69,000
03. [WII] Wii Fit (Nintendo) – 62,000 / 1,546,000
04. [PSP] Musou Orochi (Koei) – 47,000
05. [NDS] Harvest Moon: Island of Happiness (Marvelous Entertainment) – 45,000
06. [WII] Winning Eleven Play Maker 2008 (Konami) – 36,000 / NEW07. [PS3] Lost Planet: Extreme Condition (Capcom) – 23,000
08. [360] Bioshock (Spike) – 18,000
09. [WII] Wii Sports (Nintendo) – 17,000 / 2,798,000
10. [NDS] Mario and Sonic at the Olympic Games (Nintendo) – 15,000 / 236,000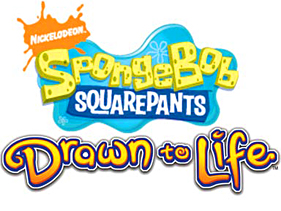 Not too long ago, a confirmation of a Wii version of Drawn to Life was announced. The next iteration in the series for the Nintendo DS, however, will be centered around SpongeBob Squarepant's universe.
PLAY AND INTERACT WITH THE SPONGEBOB UNIVERSE LIKE NEVER BEFORE!

GAME DESCRIPTION
SpongeBob and Patrick stumble upon a magical pencil that brings whatever it draws to life. Unfortunately, the evil SpongeBob drawing 'DoodleBob' gets a magic pencil of his own which he uses to cause havoc all over Bikini Bottom. Players will draw their own unique hero that has the power to defeat DoodleBob's rogue drawings and rescue SpongeBob and his friends.

GAME FEATURES
• Create your own character and populate the world with your creativity.
• Draw, customize and furnish your own Bikini Bottom home.
• Play against your friends in an exciting two-player VS. mode.
• Battle, erase and redraw enemies as you work your way through the game.
• Over 20 levels, each with their own specific objectives.


Resident Evil 0 is being remade for the Wii. Unlike most remakes/ports, this is one game that I definitely have confidence in. Unfortunately, the game is scheduled for Japan only at this time.
"Yes, this title exists… for Japan. There are no plans for a Western release for the title at this time. And now, I'll bet we see all sorts of complaints about that fact, after pages of outrage on that the title even exists with people telling us to "go to Hell" or how we "suck". We simply can not win"- Christian Svensson (Capcom)

– Releasing Summer 2008 (Japan)
– Controls similar to Resident Evil 4: Wii Edition


Bully – Scholarship Edition – Wii – 90%
Sonic Riders Zero Gravity – Wii – 49%
Super Smash Bros Brawl – Wii – 93%
Nitrobike – Wii – 40%
PDC World Championship Darts – Wii – 28%
Rune Factory 2 – DS – 78%
Mario & Sonic At The Olympic Games – DS – 68%
No More Heroes – Wii – 94%
CSI: Hard Evidence – Wii – 40%
Agatha Christie – And Then There Were None – Wii – 60%
Godzilla Unleashed – Wii – 45%
Chocobo's Dungeon Toki-Wasure No Meikyuu – Wii – 48%
Exit DS – DS – 81%
Sekai No Shougi – DS – 70%
From The Abyss – DS – 35%
Fukoumori: Moririi No Unhappy Project – DS – 40%
Tanoshii Youchien: Kotoba To Asobo – DS – 65%
Winx Club: Mission enchantrix – DS – 50%
Paint By DS – DS – 30%
Korurin Doughnuts – DS – 65%
My little flufties – DS – 10%
Asterix At The Olympic Games – DS – 60%


Everyone's Pokemon Ranch
– Renamed Everyone's Pokemon Ranch
– Transfer your Pokemon from Diamond and Pearl and store up to 1000 of them on the Wii
– Pokemon sorting
– Interact with your Pokemon through activities, such as sitting around a campfire
– Take pictures with your Pokemon and either save them to an SD card or post them on the Wii message board
– Ranch is owned by Yukari, which is a friend of Bebe from D/P

Defend Your Castle
– updated graphics (more style/color)
– dpad used to select attacks
– new attacks to be included, such as an erased that will rub out enemies
– hitting WiiWare in early 2008 for 500 Wii Points


REDMOND, Wash., Feb. 26, 2008/PRNewswire—Ever wondered what it would be like to become a Pokémon? With the April 20 launch of Pokémon® Mystery Dungeon: Explorers of Time and Pokémon® Mystery Dungeon: Explorers of Darkness for Nintendo DS™, hand-held gamers will soon find out.

In this pair of action-packed adventures, players journey as actual Pokémon through a fantastic land untouched by humans. Before the game starts, players take a test to help them figure out which of 16 Pokémon best represents their personalities. Players then experience their adventure through the eyes of a Pokémon as they explore the land and embark on an epic journey through time and darkness. They talk and team up with other Pokémon to set out on an epic voyage while navigating an endless array of randomly generated dungeons.

More than 490 Pokémon populate these new games, guaranteeing strategic, intense battles and infinite possibilities, no matter which Pokémon players become. To widen their circle of Pokémon friends, Nintendo® Wi-Fi Connection lets users engage in wireless rescue operations and send alerts to their friends via e-mail or mobile text message.