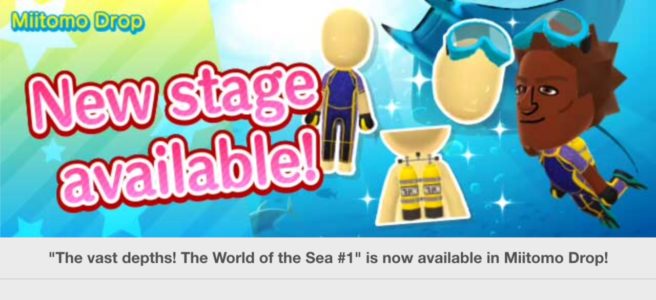 Miitomo has been updated with new content once again. Players can nab some new items in the latest Miitomo Drop stage, "The vast depths! The World of the Sea #1".
Available items include:
– Diving goggles (set)
– Wetsuit (set)
– Flippers (set)
– Oxygen tank
Users can select Miitomo Drop stages from the Shop tab. Miitomo coins or game tickets are needed to play.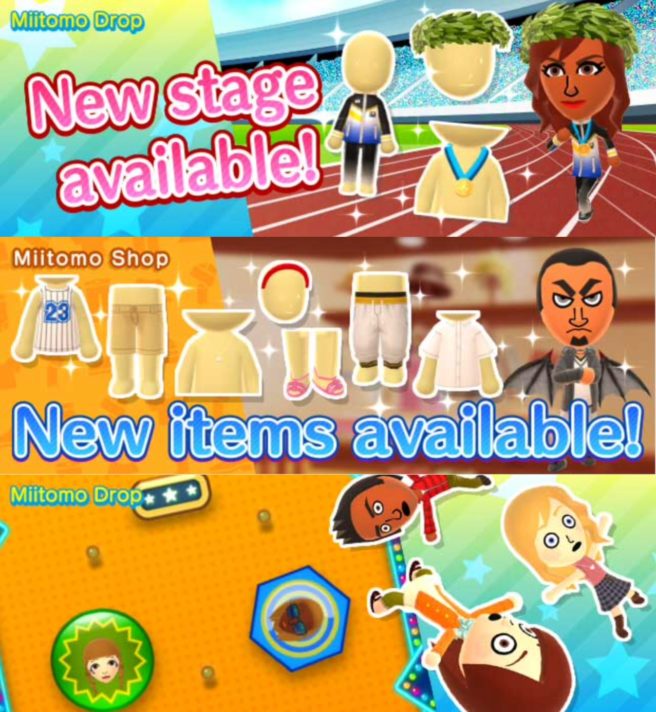 Miitomo has received some new content tonight. Nintendo is rolling out Miitomo Drop stages as well as new items.
With Miitomo Drop, users can look forward to a new Miitomo Drop stage every day for the next six days. Three are for "Calling all competitors! High-Impact Sports". Another three are for "The vast depths! The World of the Sea". A game ticket will also be provided each day.
Calling all competitors! High-Impact Sports is out now. It has the following items:
– Medal
– Olive wreath
– Track uniform
– Tracksuit
Aside from Miitomo Drop, new items have been added to Miitomo Shop. These include:
– Dragon wings
– Sporty tank top
– Baggy tight-ankle sweatpants
– Jelly sandals
– Shell pendant
– Basic headband
– Plain short-sleeve tee
– Plain shorts