Chasing Aurora's update and demo are complete. Based on a tweet from developer Felix Bohatsch, both items could be submitted today.
Bohatsch tweeted yesterday:
Chasing Aurora Update & Demo is now fully tested. But I have no energy left for submission 🙁 -> we'll submit it tomorrow!

— felix bohatsch (@mcloister) February 5, 2013
Death Inc. is yet another Kickstarter project that could make its way to Wii U. Developer Ambient Studios is only working on PC, Mac and Linux versions at present, but it sounds like a release on the Wii U eShop could be possible.
An Ambient spokesperson said the following when asked about a Wii U version:
"A Wii U version would be amazing! First thoughts on this are (bearing in mind I'm at home, so I can't talk to any of the programmers right now) is that we're building in Unity. I have no idea whether the engine supports that platform nor the additional work that would be involved in getting it to work. If however, it does and the kickstarter is successful and the game is well received, then I would love to take a look into doing this. It's a great idea!"
Just what is Death Inc.? It's a strategy game that has you playing as the Grim Reaper, who is looking to spread the bubonic plague. Ambient is made up of former employees from Media Molecule, Lionhead and Criterion – a nice selection of talent!
Of course, before Ambient Studios can proceed with Death Inc., the indie dev needs to meet its Kickstarter goal. £23,024 has been raised thus far. A £300,000 total needs to be met before March 6.
This month's Game Informer review scores are as follows:
The Cave – 7.75
Dead Space 3 – 9.75
Anarchy Reigns – 7.5
Sly Cooper: Thieves in Time – 9.0
Knytt Underground – 7.5
Joe Danger Touch – 8.25
Fire Emblem: Awakening – 9.0
Crimson Shroud – 7.5
Hundreds – 8.0
Aero Porter – 5.0
Middle Manager of Justice – 6.0
Software
1. Balloon Fight
2. The Cave
3. Puddle
4. Little Inferno
5. Trine 2: Director's Cut
6. Nano Assault Neo
7. New Super Mario Bros. U
8. Mighty Switch Force! Hyper Drive Edition
9. Sonic & All-Stars Racing Transformed
10. Scribblenauts Unlimited
11. Funky Barn Download
12. ZombiU
13. Darksiders II
14. Assassin's Creed III
15. Chasing Aurora
16. Just Dance 4
17. Batman: Arkham City Armored Edition
18. Tekken Tag Tournament 2: Wii U Edition
19. Ninja Gaiden 3: Razor's Edge
20. Warriors Orochi 3 Hyper
Videos
1. Nintendo Direct – Wii U Games January 23, 2013
2. The Cave Trailer
3. Balloon Fight Video
4. The Cave Character Trailer
5. Puddle Video
6. Monolith Soft Announcement Video
7. Wonderful 101 Video
8. Trine 2: Director's Cut Video
9. Bayonetta 2 Developer Video
10. New Super Mario Bros. U Video
11. Shin Megami Tensei X Fire Emblem Announcement Video
12. Little Inferno Video
13. Funky Barn Video
14. Little Inferno Video 2
15. Scribblenauts Unlimited Video
16. Sonic & All-Stars Racing Transformed Video
17. Nano Assault Neo Video
18. Mighty Switch Force! Hyper Drive Edition
19. Marvel Avengers: Battle for Earth Video
20. Toki Tori 2 Video
Source: Wii U eShop
Update: Bumped to the front page. Nintendo has also confirmed Fist of the North Star: Ken's Rage 2 for release this week.
This week's European Nintendo Downloads are as follows:
Wii U Download (technically retail)
Fist of the North Star: Ken's Rage 2 – €59.99 / £49.99
3DS Download
Real Heroes: Firefighter 3D – €9.99 / £8.99
3DS retail
Sonic & All-Stars Racing Transformed – €39.99 / £29.99
3DS demo
Fractured Soul – free
3DS Virtual Console
Mega Man 2 – €4.99 / £4.49
3DS video
The Beet Party: Jurassic Fridge – €0.99 / £0.89
Wii Virtual Console
Sengoku 2 – 900 Wii Points
Source: Nintendo PR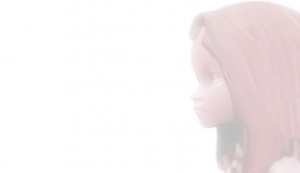 AckkStudios, the indie dev behind the upcoming Wii U eShop release of Two Brothers, is working on a second game for the console. The studio opened a new Tumblr for a mysterious title codenamed "Project Y2K". It currently contains a piece of artwork (pictured above) and music sample.
In October, AckkStudios expressed some interest in bringing its 3D RPG to Wii U. Might this new Tumblr be related?

---
"We are currently working with Windows/PC as the main platform, and maybe, if it makes sense, we will port it to Xbox 360, PS3 and WiiU in the future (ok, and maybe Xbox 720 and PS4!)." – Full Mojo Rampage website statement
I haven't heard a thing about this game (probably because I don't follow the PC gaming scene at all!), but the more eShop games the merrier as far as I'm concerned! The game would likely cost $15 as it does on PC, and if we hear a Wii U announcement you should start seeing trailers and screens pop up shortly thereafter!
Two Tribes pushed back Toki Tori 2 late last year, just days before the game was set to launch on the Wii U eShop. In a blog post today, the developer explained the reasoning for its decision to delay the game.
Collin van Ginkel, one of the developers, noted how he started to think of a new puzzle idea in early December. He also began to consider why Two Tribes would be submitting Toki Tori 2 to Nintendo in just a couple of days – why the team was pushing for a release before Christmas, why everyone was putting so much pressure on themselves, and more.
Runner 2 developer Gaijin Games confirmed on its blog today that it has submitted the game to Nintendo. The team initially encountered "a bug that we absolutely couldn't ship with." While the fix wasn't easy, Gaijin eventually "uploaded to Nintendo with confidence".
Last we heard, Runner 2 should be out on the Wii U eShop this spring. It's likely coming sooner rather than later given how the title has already been submitted.