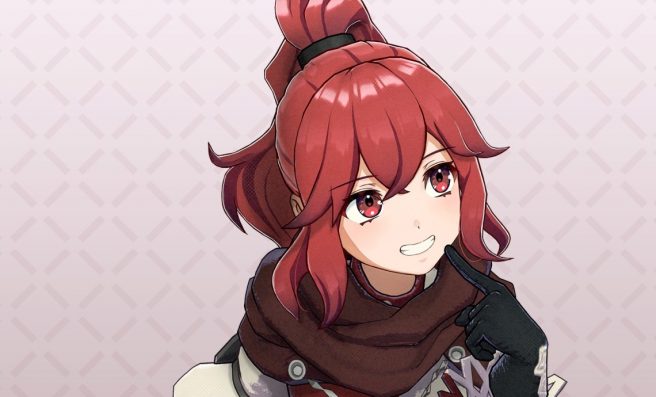 The character introductions for Fire Emblem Engage continue, with Anna now receiving the spotlight. Information was posted on the series' Japanese Twitter account, and Serenes Forest has shared a translation of the tweets.
Anna, who is voiced by Saori Seto in the Japanese version, is a merchant-in-training. In the game, it looks like she's traveling around each country in hopes of finding treasures that can be sold for a high price.
Anna begins with the Axe Fighter class. Characters with this class are strong, but have weak defenses. Players will need to take extra care, especially when fighting sword-wielding enemies.
You can check out a bit of gameplay for Anna in Fire Emblem Engage below. The latter half of the video has a conversation – here Anna is surprised when she discovers Alear is the Divine One, and it seems as though her merchant's instinct is kicking in.
Fire Emblem Engage launches for Switch on January 20, 2023 worldwide. In case you missed it, we also have character introductions for Alear here, Framme and Cramme here, Marth here, Alfred and Celine here, Celica here, Louis here, Chloe here, Sigurd here, Etie here, Boucheron here, Lumiere and Veyre here, and Diamant and Alcryst here.
Leave a Reply