[Nintendo Everything Podcast] – episode #13 – Metroid Meltdown!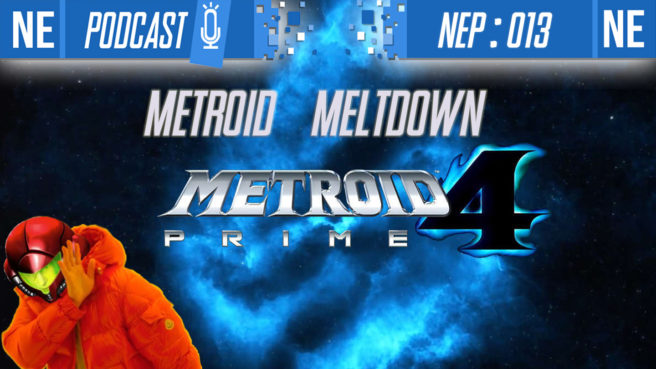 What up, kids and squids?!
This week on NEP, Oni and Galen get a little loopy… The big news, of course, is Metroid Prime 4's development changes. HOWEVER! Instead of freaking out like everyone else on the internet right now, you get genuine discussion and thought! Skip the clickbait and check us out for facts, rumor skepticism, and discussion on how this could impact Nintendo's 2019.
In addition, we talk about tons of news from this past week, especially Furukawa's comments and Oni's secret thoughts while he was translating. Galen then does some investigation on Shiver Studios, who are making Mortal Kombat 11 for Switch. And finally, we get into some deep, deep Mario lore that's been hidden away in an old issue of the magazine, Famicom Tsushin! (link to the image below)
We had a blast this episode, and we really hope you're enjoying listening! Please leave us your feedback, and do check below for more details and timestamps! Thanks for listening!
Timestamps:
03:30 – Adventure Logs!
06:57 – Metroid Prime 4: Facts, rumors, and how does this affect Nintendo's 2019?
31:41 – Furukawa Kombat! Weekly Furukawa comments translated by yours truly.
40:41 – Rapid-fire News: Square-Enix trademarks "HD2D" in Europe; MK11's producer talks Switch visuals, Galen investigates Shiver Studios; Nintendo patent that Oni thinks will go nowhere, Galen has stars in his eyes for 3DS-TV; Dragon Quest XI S more footage for Switch and new voice actors.
56:57 – Nindie Showcase goodies and Death by Nindies! Let's talk some of our favorites.
1:07:15 – Additional DLC!
1:10:27 – Listener Mail! Secret Mario anatomy lore from an old magazine, Famicom Tsushin! Check out the blog post with the photo: http://sinplelove.jp/blog-entry-6767.html
Additional DLC:
Send us an email and we'll discuss it!
NintendoEverythingPod [at] gmail [dot] com
Listener Bonus: Help the show grow and support us by giving us ☆5 STAR☆ iTunes review, likes and comments on YouTube, and share the Spotify playlist with your Nintendo-loving buddies!
Thank you!
YouTube
iTunes
https://itunes.apple.com/podcast/nintendo-everything-podcast/id1441241130?mt=2
Spotify
https://open.spotify.com/show/0zifaLm4st7KtUzDEojWBh
Direct Download
News Discussed
Follow Us, We Tweet!
@NinEverything
@Oni_Dino
@mobius087
A HUGE thank you to Headphones of Listening for NEP's intro music!
Check him out on soundcloud!
This week's background music is the OST for the indie game Oxenfree by the artist scntfc.
And our outro music this week is, "Cyrus, the Scholar", from the Octopath Traveler OST.
Leave a Reply