"Our European publisher, RTL Playtainment, is planning to release both the Wii and PC versions as retail titles. We're going to add some extra content to the European version that won't be available in North America or Japan." – Ron Carmel, 2D Boy
I have to admit, I'm surprised by this move. Still, it'll be interesting to see which additional content the Europeans will have in their version and for what price.
1. [PSP] Super Robot Wars A PORTABLE (Bandai Namco) – 102,000
2. [PS3] Metal Gear Solid 4: Guns of the Patriots (Konami) – 68,000 / 533,000
3. [WII] Super Mario Stadium Family Baseball (Nintendo) – 58,000
4. [PS2] Harulanaru Toki no Naka de 4 (Koei) – 55,000
5. [WII] Mario Kart Wii (Nintendo) – 33,000 / 1,477,000
6. [WII] Wii Fit (Nintendo) – 32,000 / 2,258,000
7. [PSP] Monster Hunter Portable 2nd G (Capcom) – 21,000 / 2,224,000
8. [PSP] Jikkyou Powerful Pro Baseball 3 (Konami) – 19,000 / 206,000
9. [NDS] Beautiful Letter Training (Nintendo) – 18,000 / 302,000
10. [NDS] Let's Make a Pro Baseball Team! (Sega) – 11,000 / 96,000

North America saw the release of the Wii about a year and a half ago and many have enjoyed the system throughouly. Unfortunately, the same cannot be said about Taiwan. The Wii has yet to release in the territory; however, a final date has been set for its release: July 12th. As is the case with the purchase of a Wii in North America, Wii Sports will be bundled in with the console in Taiwan as well.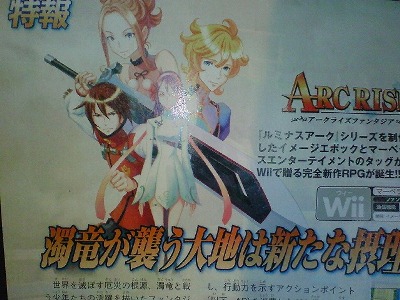 – Image Epoch x Marvelous
– Traditional fantasy RPG
– Luminous Arc staffers on board
– Official Site will be open on 27th June
– Graphics style is similar to tri-Ace games
– 16:9
– 3 character party
– One shared AP gauge between the team, which empties as actions are performed
– multiple attacks are possible, as are massive attacks that will drain a lot of AP
– if party members use the same skills, those skills will be increased
– beasts = Roguresu. These creatures help teach you throughout the game
Producer (MMV): Hideyuki Mizutani
Development Producer (Image Epoch): Ryoei Mikage
Director (Image Epoch): Hiroyuki Kanemaru
Scenario: Takumi Miyajima
Composition/Music Director: Yasunori Mitsuda
Main Character Original Design: Kenichi Yoshida
Roguresu Design: Shin Nagasawa
X-OOM Software, a leading publisher of digital media software, has launched X-OOM Media Centre for Wii XE, to enable users to enjoy their music, videos and photos on a Nintendo Wii™. This innovative software turns the popular gaming console into an interactive media hub by streaming digital media files from a PC to a Wii™.

Share and enjoy your favourite digital media

Favourite video files, photos and music normally found on a PC in a bedroom or study, can now be easily shared and enjoyed on a TV in any room via a Nintendo Wii™ using X-OOM Media Centre for Wii XE. Once installed on a PC, the software will wirelessly interact with the Wii™. Chosen files can then be streamed to the console, eliminating the hassle of transferring content via cumbersome memory cards, USB devices or CDs.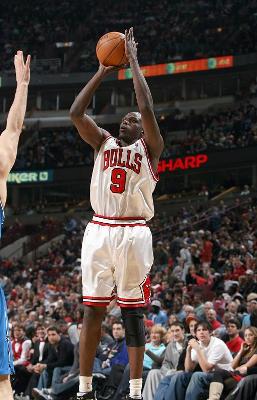 GUILDFORD, UK – Wednesday, June 25, 2008 – Electronic Arts Inc. (NASDAQ: ERTS) announced today that Chicago Bulls forward, Luol Deng, will be the cover athlete and spokesman for NBA LIVE 09 in the UK. Deng, raised in the UK from 1993, has played in the NBA for three years and is a vital part of the Great Britain national team. This is the first time the UK has worked with a local athlete and highlights the continued growth of the NBA in Europe.

"I'm proud to be the first British athlete chosen to appear on the NBA Live cover in the UK" said Luol Deng. "It's an honour to be recognized by EA SPORTS as a UK ambassador for NBA Live 09 and I'm looking forward to playing for the Great Britain National team."

Deng is joined by some of the NBA's biggest international stars on packaging around the world, including Los Angeles Lakers Pau Gasol (Spain) and Toronto Raptors Andrea Bargnani (Italy).
Virtual Console
1 (1) – Super Mario Bros. 3
2 (2) – Super Mario Bros.
3 (3) – Super Mario World
4 (5) – Mario Kart 64
5 (6) – Super Mario Bros. 2
6 (7) – The Legend of Zelda: Ocarina of Time
7 (4) – The Legend of Zelda
8 (9) – Super Mario 64
9 (8) – Punch-Out!!
10 (10) – Donkey Kong
11 (13) – Pac-Man
12 (12) – Donkey Kong Country
13 (15) – DIG DUG
14 (11) – Double Dragon
15 (14) – Paper Mario
16 (N) – Samurai Shodown
17 (16) – Star Fox 64
18 (19) – Kirby's Adventure
19 (17) – The Legend of Zelda: A Link to the Past
20 (20) – Kirby 64: The Crystal Shards
Wii Ware
1 (1) – My Pokemon Ranch
2 (2) – Dr. Mario Online Rx
3 (3) – Defend Your Castle
4 (4) – Final Fantasy Crystal Chronicles: My Life as a King
5 (5) – TV Show King
6 (6) – LostWinds
7 (12) – Block Breaker Deluxe
8 (13) – Cocoto Fishing Master
9 (7) – Family Table Tennis
10 (N) – Gyrostarr
11 (10) – Pop
12 (8) – Toki Tori
13 (11) – V.I.P. Casino: Blackjack
14 (9) – Protothea
15 (14) – Critter Round-Up
16 (15) – Star Soldier R
– Numbers in parenthesis indicate slot in previous week
– N stands for new title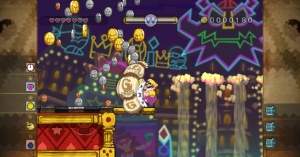 REDMOND, Wash.–(BUSINESS WIRE)– While the game world awaits the E3 Media & Business Summit in Los Angeles next month, Nintendo isn't waiting to announce new titles for its mushrooming libraries for the Wii™ console and Nintendo DS™. Classic Nintendo characters like bad-boy Wario™ and pink powerhouse Kirby® will star in their own platform games. A new Mystery Case Files™ game brings the best-selling Big Fish Games franchise to Nintendo DS for the first time. These games join the recently announced Mario™ Super Sluggers baseball game for the Wii console.

"Nintendo's game libraries continue to grow at a rapid pace," said Cammie Dunaway, Nintendo of America's executive vice president of Sales & Marketing. "Wario stars in a great new platformer, Kirby enthusiasts get an updated version of a fan favorite, there's a new mystery for Mystery Case Files aficionados and baseball gets a few new Mario-style twists."

Wario Land™: Shake It!, a classic side-scroller for the Wii console launching Sept. 29, stars Wario, the smelly, bad-mannered alter ego of Mario™. With the Wii Remote™ controller turned sideways like an old-school controller, veterans and newcomers alike can run, jump and smash their way through hectic side-scrolling stages. Players shake the Wii Remote to help Wario take down his enemies, empty bags of treasure or cause earthquakes. Best of all, there are numerous stages each offering multiple missions to keep players coming back again and again to unlock everything, collect more coins or just improve their best times.