Videos
Developer's Voice – Mystery Case Files
Mystery Case Files: Demo Download is Available NOW
Spore Creatures: Demo Download is Available NOW
My Aquarium Info Video
Super Mario RPG Info Video
Mario Super Sluggers TV Spot
Helix Developer's Voice 1
NHL 2K9 Info Video
de Blob Video 3
Dokapon Kingdom Info Video
Tornado TV Spot 3
Moon Info Video
Digest Video
Demos
Mystery Case Files MillionHeir (no expiry date)
Crosswords DS-Anagrams Demo (expires 9/7)
Spore Creatures Demo (expires 9/7)
PICTOIMAGE (expires 9/7)
Arkanoid DS (expires 9/7)
Small update: N-Europe has translated some details coming from the German Disaster: Day of Crisis German page.
Some rumored information about Disaster: Day of Crisis has come to light based off of the latest screenshots of the game. None of these details are confirmed by Nintendo, though the information below is still somewhat realistic.
– You can set where the radio messages and the gun sound fx comes out from. The screen shows the Radio messages output set to the Wiimote, and the Gun sound fx output set to the Wiimote as well.
– There are items in the game, and you have an inventory. They look like the normal restorative items for health and whatnot.
– The game is stage based and you get a ranking for how well you did at the end of each stage.
– You earn BP from combat and SP from rescuing people (and probably completing various QTE events successfully). BP is used to buy new weapons and upgrade the weapons, while SP is used to improve the character stats.
– You start with 3 basic weapons available – Rifle 1, Handgun 1 and Assault Rifle 1. Each of these are the start of a weapons tree, kinda like a skill tree in RPGs (lol Monolithsoft). You buy more weapons with BP via this tree.
– For weapons you already have, there are 5 areas you can upgrade them in – Power, ammo capacity, reload speed, etc. Upgrading will also cost BP.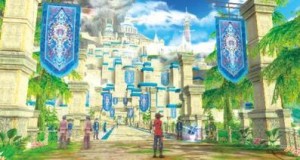 – Avalon Code (DS)
– Akagawa Jirou Mystery (DS)
– Arc Rise Fantasia (Wii)
– Oboro Muramasa Youtouden (Wii)
– Rune Factory Frontier (Wii)
– Harvest Moon WakuWaku Animal March (Wii)
– Little King's Story (Wii)
– Hitman Reborn (Wii)
Right now, it looks like all of the titles mentioned above with be playable except for Little King's Story. I'm hoping there will be good impressions for Arc Rise Fantasia!
Yep, I don't think this project is canned…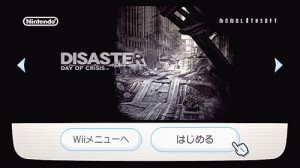 Monday 1st September/… Eidos Interactive Ltd., creators of some of the world's leading videogame properties, has today confirmed that Gauntlet™, a modern reworking of the classic fantasy hack and slash arcade game from Midway, will be released on Nintendo DS this October.

Gauntlet is set in a fantasy-themed universe where evil cloaks the world from the high clouds of Ascendia to the depths of the lava-ridden Abyss. Players can choose from the four classic heroes, Elf, Warrior, Wizard, and Valkyrie, each with their own strengths, weaknesses and special abilities. Throughout the journey, the heroes will slash their way through demonic foes and gain up to four power move abilities to aid them in their battle with evil.

"With Gauntlet we've revitalised all of the action and fun of the original 1980s arcade classic, whilst updating the visuals and gameplay for today's DS gamer," said Ray Livingston, Brand Manager at Eidos. "With four-player Wi-Fi cooperative mode, one of the most memorable multiplayer gaming experiences of all time is back with a bang."
Strike up the band and let the confetti fly! This week, the Wii™ Shop Channel celebrates the momentous release of its 250th game title for the Virtual Console™, pushing the selection of classic games to an exhilarating new high. And because a special occasion deserves a special guest, Nintendo is thrilled to name the beloved Super Mario RPG: Legend of the Seven Stars™ as the game to hold this exciting distinction. Along with a delightful new WiiWare™ title and a delirious underwater adventure, this gem from the Super NES® era guarantees a festive, fun-packed Labor Day holiday for Wii™ owners of all stripes.

Nintendo adds new and classic games to the Wii Shop Channel at 9 a.m. Pacific time every Monday. Wii owners with a high-speed Internet connection can redeem Wii Points™ to download the games. Wii Points can be purchased in the Wii Shop Channel or at retail outlets. This week's new games are: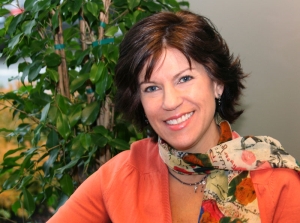 "I have not left the gaming industry for good. I love it." – Perrin Kaplan, former Vice President, Marketing & Corporate Affairs for NOA
Everyone remembers Perrin Kaplan, right? You know, back when Nintendo's E3 conferences weren't completely terrible? I'm just kidding, Nintendo! But in all seriousness, Kaplan was great at what she did and I'm personally glad to hear that she may be interested in coming back soon.
"I really think we have cracked that nut. We look at all of the (control systems) for console RTS games, the one we learned the most from was Pikmin. That was a very good strategy game." – Graeme Devine, lead writer & developer, Halo Wars