EA announced a new tennis game today with – believe it or not – the Wii as the lead SKU. Better yet, the title will feature Wii MotionPlus for all types of tennis-related moves: Servers, forehands, backhands, and volleys close to the net. EA in Vancouver is overseeing the title and plans on a 2009 release.
Update: The press release is available now as well:
All-New EA SPORTS Franchise Is the Place to Play the Slams
GUILDFORD, UK. – August 20, 2008 – Electronic Arts Inc. (Nasdaq: ERTS) announced today that an all-new tennis videogame is in development at EA Canada in Vancouver under the EA SPORTS™ brand. The EA SPORTS tennis franchise will be available first for the Wii™ in 2009, followed by other platforms, and it will be the first EA SPORTS game that uses Nintendo's upcoming Wii MotionPlus™ accessory for the Wii Remote™ that will give players a new level of accuracy and responsiveness.

"As we look to expand the EA SPORTS brand and captivate sports fans from around the world with rich new interactive experiences, it was obvious that the renaissance we're seeing in the sport of tennis provides us with a big opportunity," said Peter Moore, President, EA SPORTS. "Our new tennis franchise, coming first to the Wii, will put fans right into the action and provide the excitement, tension and drama that true champions feel in legendary matches – like the classic from Wimbledon just last month."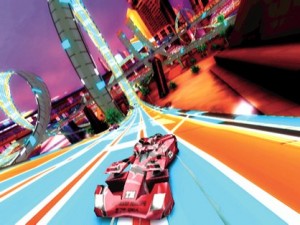 "When you make a game based on a license you really are playing roulette – you don't know how the film is going play out in the market. When we were first asked to do Speed Racer the property it was incredible, it was very exciting. It was a film by the Wachowski brothers and it was about car racing – awesome that's going to make a great game. We're in a unique situation with the game, we're like 40 Metacritic points above the film – usually the film and the game mirror each other quite closely on review scores… We released on the same time frame as Ironman, which was very successful film. The games didn't review very well – but we know that Ironman games sold very well." – Jos Ruffel, business development executive of Sidhe Interactive
The Speed Racer games for the Wii and DS received much better reviews than licensed/movies games typically receive. It's really a shame to see mediocre sales for more than decent titles.
Munich, Germany (PRWEB) August 19, 2008 — Spinor, a leading game engine developer, announced today that its game engine, Shark 3D, now supports the Wii™ console. In addition, Shark 3D was used to develop "Moorhuhn Tales" for Wii, the latest game based on "Moorhuhn" (also known as "Crazy Chicken" and "Chicken Hunter"), one of the best known game brands in Europe.

"The Wii is a great platform, both for consumers and for game developers," said Folker Schamel, CEO of Spinor. "The console and the games designed for it have made games far more accessible to audiences of all ages and interests. Shark 3D and its proven toolset for Wii enable game developers to tap into the console's phenomenal success easier and with far less risk."

"Moorhuhn Tales", developed by phenomedia publishing gmbh, is nearly finished and is expected to release in the coming months. This game will be phenomedia's first game on the Wii console. The Shark 3D SDK for Wii includes the C++ sources of all the gameplay elements used on the game. Game studios will not only see how those gameplay elements were implemented; with Shark 3D for Wii, they will be able to use that code for their own Wii projects.
The first video of Dead Rising: Chop Till You Drop was released yesterday. The general opinion of the video seemed to be negative, especially due to the lack of zombies on-screen. Keep in mind that the developers working on Chop Till You Drop are continuing to work on the zombie count so hopefully we'll see an improvement in the coming weeks. In any event, take a look at the above video to see how Chop Till You Drop compares to its original counterpart on the Xbox 360.
I don't think anyone can deny that the new House of the Dead game for Wii is really hardcore. Very few – if any – casual gamers will pick it up and the developers are placing emphasis on appealing to the hardcore. Headstrong Games also appears to be doing everything in their power to make the game a very immersive experience. Meanwhile, Capcom is porting Dead Rising to the Wii. In a sense, Chop Till You Drop is a bit comparable to House of the Dead.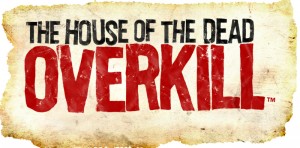 The House of the Dead producer Neil McEwan wasted no time in distancing the two games with a slight remark about the number of zombies in the game, however. "I can't put a specific number on that at the moment because work is still going into level design and a lot will be influenced by game balancing and pacing. I would say again that we have an incredibly accomplished team at Headstrong who really know this hardware, so we'll be pushing it for all it's worth. We did take a look at some screens of a certain other zombie game that is being ported to Wii, and the general consensus was that we thought we could certainly do better."
Neil additionally went on to give hope to every hardcore Wii owner while at the same time, managed to poke fun at Ubisoft. "There's a lot of Wii fans worried about the decline of decent hardcore games on the system. No, guys — we're not making a 30 hour-plus RPG here, but we are making something you are going to have a complete blast playing. We are making it with a nod to one of the greatest arcade series of all time and we hope you'll just purely enjoy teaming up with buddies and posting those high scores on the forums with the rest of us. It'll beat the shit out of grooming a horse."
Once a notice was set in place on Nintendo of Japan's website, many people had assumed that one of Nintendo's most promising titles on Wii, Diasater: Day of Crisis was canned. This was "aided" by the fact that more rumors and speculation were being added to the fire. Those anticipating Disaster: Day of Crisis can finally breath a bit easier, though. A Nintendo representative has confirmed that Disaster is still in development.
No further details regarding the game were provided but you can be rest assured that Disaster is alive and will hopefully release in the near future.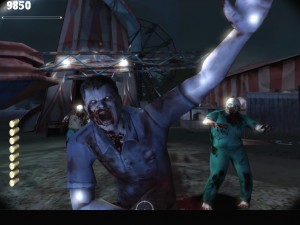 While the latest announcement of House of the Dead: Overkill was exciting for most, it seems as though Germany will be missing out on the game. Likewise, the same goes for MadWorld. SEGA delivered a brief press release a short while ago with unfortunate news: House of the Dead Overkill and MadWorld will not head to Germany.
The content in both games obviously seem to be preventing a release in Germany but it's doubtful SEGA would change the gameplay so that the titles could be released.