"No, when it comes to the Wii, because literally the Wii does not have the processing power that would be required to do a game like this." – Jeffrey Gullett, assistant producer of Lucas Arts
The Wii may not be able to handle most of the games currently available on the Xbox 360 and PS3, though developers have managed to pull off amazing technical feats based on the Wii's limitations. The developers of LostWinds, for instance, were forced to work around a file size limit, yet still was capable of producing graphics that are superior to most retail Wii games.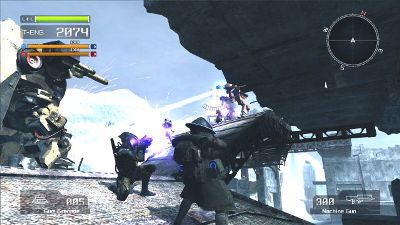 "Possible… The 'or something like this' part [Bionic Commando/Lost Planet] we could talk about in a couple weeks perhaps." – Christian Svensson, Corporate Officer/Vice-President of Strategic Planning & Business Development of Capcom
All long job titles aside, I'm sure 99% of the hardcore gaming population knows which event will be taking place in a few weeks. Yep, E3. Capcom has supported the Wii very well by delivering Zack & Wiki, Resident Evil titles, and Okami. More support from the company would definitely aid third party support on the system. The comment from Mr. Svensson seems to hint at a new IP; however, this could be a spin off of Bionic Commando or Lost Planet.
Silver award (Sales > 100,000 units):
PS3 GRAND THEFT AUTO IV TAKE 2
X360 GRAND THEFT AUTO IV TAKE 2
PS3 HEAVENLY SWORD SONY
WII PRO EVOLUTION SOCCER 2008 KONAMI
Gold award (Sales > 200,000 units):
PS3 GRAND THEFT AUTO IV TAKE 2
X360 GRAND THEFT AUTO IV TAKE 2
X360 TOM CLANCY'S RAINBOW SIX: VEGAS 2 UBISOFT
NDS POKEMON MYSTERY DUNGEON: BLUE RESCUE NINTENDO
X360 PROJECT GOTHAM RACING 4 MICROSOFT
Platinum award (Sales > 300,000 units):
PS3 GRAND THEFT AUTO IV TAKE 2
PS3 FIFA 08 EA
X360 GRAND THEFT AUTO IV TAKE 2
X360 CALL OF DUTY 3 ACTIVISION
WII WII FIT NINTENDO
Double platinum award (Sales > 600,000 units):
X360 GRAND THEFT AUTO IV TAKE 2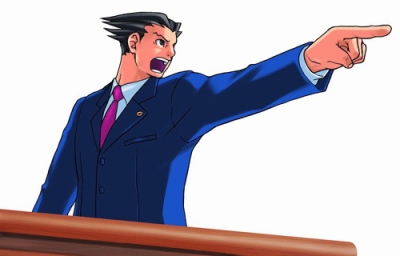 "Actually, we're in the middle of localizing it right now. Currently, the game is in a playable state, and all that is left is to some final adjustments on the text to bring the quality up to our high standards. We're looking to announce a release date in th near future, and we thank you for waiting for the European release!"
This information can be found on the Phoenix Wright website under the interview section.
Metal Gear Solid 4: Guns of the Patriots – 8
Haze – 5
Grid – 9
Lego Indiana Jones – 6
Boom Blox – 8
Civilization Revolution – 8
LostWinds – 8
Baroque – 5
Iron Man – 2
Soul Bubbles – 7
Noitu Love 2 – 7
Track and Field – 7
1942: Joint Strike – 4
Commando 3 – 6
Thanks to Bonroe for the tip!
"Consumers have the option of either deleting the game and downloading it again for no additional Wii Points, or transferring the game from Wii to external SD memory card." – Tom Prata, senior director of project development of NOA
It's confounding as to why Nintendo provides such a plain answer about a hard drive. WiiWare has been released, which means only a few titles will be able to be on the system at once. If Nintendo continues to develop more WiiWare channels and plans on launching more WiiWare and Virtual Console games, how can they honestly believe consumers will be satisfied? Fans are going to reach a saturation point soon, so this is a pressing issue which needs to be addressed.
These new videos from the latest update to the I Play for Me website.
Subway
1. Do What You Want – OK Go
2. All the Small Things – blink-182
3. Spiderwebs – No Doubt
4. Are You Gonna Be My Girl – Jet
5. We're Not Gonna Take It – Twisted Sister
Rooftop
6. All Star – Smashmouth
7. Breed – Nirvana
8. Jessie's Girl – Rick Springfield
9. Hit Me With Your Best Shot – Pat Benatar
10. This Love – Maroon 5
Parade
11. Heaven – Los Lonely Boys
12. Helicopter – Bloc Party
13. China Grove – The Doobie Brothers
14. Rock And Roll All Nite* – Kiss
15. What I Want – Daughtry
Greek Arena
16. Jet Airliner* – Steve Miller Band
17. Black Magic Woman*- Santana
18. Stray Cat Strut – Stray Cats
19. La Grange*- ZZ Top
20. Youth Gone Wild*- Skid Row
NDS Mugen no Frontier: Super Robot Taisen OG Saga – 67,000 (>60% sell through)
PSP Jikkyou Powerful Pro Yakyuu Portable 3 – 60,000 (>60% sell through)
PS2 Da Capo II Plus Situation – 25,000 (70% LE, 30% NE)
PS2 Mana Khemia 2: Ochita Gakuen to Renkinjutsushi Tachi – 20,000 (80% NE, 20% LE)
PSP Clannad – 20,000
PSP Valhalla Knights 2 – 20,000 (exceeds previous one)
360 Lost Planet Colonies – 10,000
PS3 Rainbow Six Vegas 2 – 10,000
PS2 beatmania II DX 14 GOLD – 10,000
NDS Front Mission 2089: Border of Madness – 10,000 (20% sell through)
WII Family Trainer – 10,000
PS3 Battle Fantasia – 2,000 (20-30% sell through)
360 Battle Fantasia – 1,500 (20-30% sell through)
PS3 Turok – 2,000
360 Overlord – 2.000
PSP Memories Off – Not countable
NDS 13-Sai no Hello Work DS – Not countable
NDS English of the Dead – Not countable