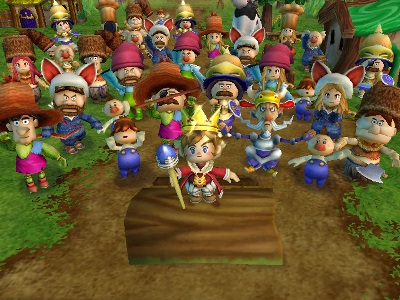 – every character has a responsibility
– The King gives orders on what to build
– citizens of the town create what the King asks for
– The King can form relationships with characters
– each character has its own life to follow
Jobs:
– Low grade soldier – not very strong, but will fight to the bitter end
– carpenter – constructs roads and buildings, works great with other carpenters
– peasant – good at digging holes, exploring caves and excavating material
– hunter – good at long-range attacks, and can work with short-range characters, as well
Kingdoms:
– Arupoco Kingdom – your kingdom
– Sefushigi Kingdom – ruled by King Doburohku, a drunk. The land is cluttered with empty alcohol bottles, and other refuse
Characters
– "Good" King Doburohku – he wants to be happy, and spread happiness
– Princess Booke – she *loves* analysis and science, daughter of the King Doburohku.
– Liam – big in stature, but gentle. He can be a bit crass sometimes. cabinet minister that handles all kind of cases.
– Verde – a pretty, cheerful girl. cabinet minister that handles administration.
Yep, there's a new "Wii Summit" trademark from Nintendo. Could this be the company's new snowboarding title?
Nintendo
-Wii Summit
-Battle Recorder
-Vitamin Idai Maru Shokuzen

-Bandai Namco
-Mizu no Hômotsu
Square Enix
-Smile-Lab
Konami
-Urban Crisis
-Ruriiro Rinne
Taito
-Darius
-Melgame
Super Mario RPG, one of the most requested titles for the Virtual Console, will be releasing next month in Japan. The title will cost 100 points more than the usual Super Famicom title – 900 points – but it'll be more than worth the extra points to most fans. The release of Super Mario RPG in Japan means that the rest of the worth is one step closer to being able to download it as well.
Coming June 3rd
Bio Miracle Bokutte Upa (Famicom)
Rambo AKA Ashura (Sega Master System)
Power Tennis (PC Engine)
King of the Monsters (Neo Geo)
Rest of June
Famicom
Transformers: Convoy no Nazo
Nekketsu Koko Dodgeball Bu
Yoshi's Cookie
Super Famicom
Super Mario RPG (900 points)
Mega Drive
Phantasy Star IV (700)
PC Engine
Days of Thunder (800 points)
Paranoia
Blazing Lazers
Neo Geo
Ninja Commando
Art of Fighting 2
MSX
Eggy (delayed)
Thanks to Bob for the tip!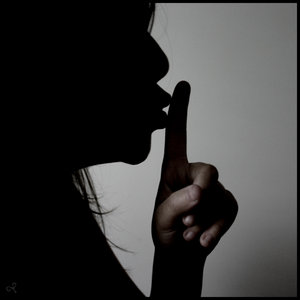 "We've been looking at DLC on the Wii for a long time, and with Guitar Hero 3, it was the first Guitar Hero game on the Wii. It was the first third-party WiFi title with online play. That took a lot of effort to be able to do that. We didn't have the time, and the infrastructure and stuff wasn't in place [at the time], for DLC [in GH3]." – CEO Karthik Bala, Vicarious Visions
So, we're definitely getting a hard drive at E3…Right?! Well, I darn well hope so. I don't know about you guys, but my "virtual refrigerator" has been cleaned one too many times.
PSP 64,449
Wii 49,047
DS Lite 37,404
PS3 9,071
PS2 7,189
Xbox 360 1,947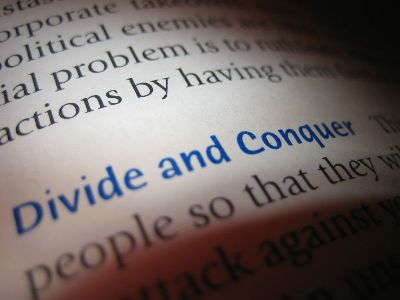 Gamers play their games for various reasons. Some experience them for fun, some to escape from reality for a short while, and others for brain training. If you're a male, however, the main reason as to why you play a game might be due to the satisfaction of conquering things – people, territory – you name it. An experiment was conducted in which both males and females were hooked up to wires and were given the task of obtaining territory in a video game. In the end, it was determined that the men "were a lot more motivated to succeed."
So, why do you game? And do you earn a big sense of achievement from winning?
"We are currently in the design stages of two unannounced titles for the Wii, one of which we really feel will take the Wii to a whole new artistic level in terms of gameplay and presentation. We are hoping to really shake the industry's opinion on what can be done with the Wii!" – Ben Krotin
Thanks to Esa for the tip!
At Ubisoft's recent event – Ubidays – a representative confirmed a Prince of Peria spin off for the Wii. The Wii will not be receiving the main title that will be releasing on the 360 and PS3, but the spin off Prince of Persia for the Wii will apparently be based off of it. This information has not been officially confirmed, although it does seem like a tangible possibility. No specific details were provided by the representative, however.