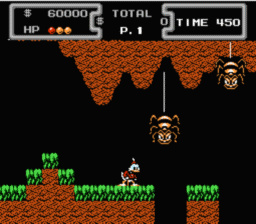 Wondering if the Virtual Console will ever house classic Capcom titles such as DuckTales? Sadly, the chances are pretty slim. Capcom's Corporate Officer/VP of Strategic Planning & Business Development Christian Svensson has given the news that licensing issues are preventing the releases of Capcom-developed games such as DuckTales, TaleSpin, Darkwing Duck. "Licensing issues abound. I think you'd be hard pressed to see them show up, but you never know."
– Robocalypse, an RTS for the Nintendo DS. Release: Oct. 28
– Spray, an action-platformer for the Wii. Release: Oct. 28
– Tecmo Bowl: Kickoff, a DS re-imagining of the classic football game. Release: November
– Rygar: The Battle of Argus, an action game for the Wii. Release: December.
"Anything that comes out on WiiWare is going to sell a huge amount because it's a WiiWare title, but comparably both of them are selling really well. We're really happy with the numbers for both. The Wii just has a much bigger audience." – Emily Morganti, PR for Telltale
"We're not ready to officially announce anything, but things are in the works. Look for the word in the coming month. We're going to ship with a full single player campaign and both offline and online multiplayer. We're also working with Nintendo now on getting LAN play working [via system link]." – Rob Nicholls, The Conduit game designer
It was definitely smart for High Voltage to wait to work out a deal with a publisher. As has been said in the past, the company did not want to have a publisher interfere with the development process. If High Voltage pursued a publisher sooner, The Conduit could have turned out as a very different product.
"In the past, in the eighties and nineties, that was a major issue. I remember the big 'Mario vs. Sonic' debates. What we see today is that the influence of exclusive titles on the sales curves becomes ever smaller. In addition, we are in a situation that there is a head-to-head race on several consoles and that nobody is super clear in leadership – especially in matters of the PlayStation 3 against Xbox 360." – Microsoft's German Xbox 360 product manager Boris Schneider-Johne
In the case of the Wii, I believe that exclusives are important. I just don't see the Wii in the promising position as it is today granted the 360 or PS3 also had Super Mario Galaxy, Twilight Princess, Metroid Prime 3, Zack & Wiki, Boom Blox, and countless other titles on their systems.
Boys Noize Arcade Robot Oi Oi Oi
Boys Noize Oh! Oi Oi Oi
Dropkick Murphys The Warrior's Code The Warrior's Code
Fort Knox Five feat. Mustafa Akbar The Spirit of 75 Radio Free DC (lp)
From First To Last Worlds Away From First To Last
From First To Last Two As One From First To Last
From First To Last We All Turn Back To Dust From First To Last
Fujiya & Miyagi Sucker Punch Transparent Things
Gogol Bordello 60 Revolutions Gypsy Punks
Kenna Out Of Control (State of Emotion) – Free Donuts and Shellfish XXXChange with Ronnie Darko Spankrock Remix Make Sure They See My Face
Kinky Uruapan Breaks Reina
Los Mocosos Bandolera Era (Reggaeton Remix) Global Dancefloor
Ozomatli Street Signs Street Signs
Tone Loc feat. Peaches Wild Thing (Peaches RMX) RMXXOLOGY
Prophet Omega Criminal The Natural World
Quit Your Day Job feat. R.A. The Rugged Man Warmachine (Remake) Tools For Fools
Santogold Creator Santogold
Sweatmaster Animal Animal
The Go! Team Universal Speech Proof Of Youth
The Hives Square One Here I Come The Black And White Album
The Procussions Fight Here 5 Sparrows For 2 Cents
The Rivers Knock Me Down Knock Me Down EP
Tigarah Girl Fight Revolution
Tone Deaf Junkies Kwaai Techtic Alpha
Wolfmother Woman (MSTRKRFT Remix) Woman – Single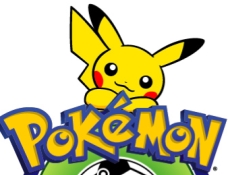 According to the Pokemon game translator himself, Nob Ogasawara, Nintendo has told him that his services are no longer needed. Ogasawara will no longer be in charge of translating the Pokemon games. Instead, Nintendo plans on doing any translation work internally. Said Ogasawara, "So, after nearly a dozen years and nineteen Pokemon games later, I am out. I was told that my services were no longer needed because translation work will be handled internally hereafter. They assured me it's not a quality issue, but because of some bureaucratic thing. OK, cool, whatever. As a career-long-and-not-about-to-change freelancer, I always expected this day to come, but not for this reason. But such is life…"
The main reason why I'm marking this as a rumor is because I can't say with 100% certainty (although it's highly likely) that Mr. Ogasawara is indeed the poster of the news and we haven't heard anything official from Nintendo. Nevertheless, hearing about Nob Ogasawara leaving is a bit saddening, since he's been there since the beginning of the Pokemon games.
Thanks to Ohnoes for the tip.