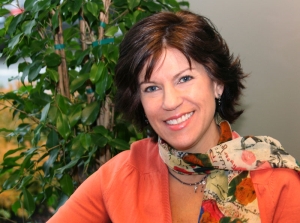 "I have not left the gaming industry for good. I love it." – Perrin Kaplan, former Vice President, Marketing & Corporate Affairs for NOA
Everyone remembers Perrin Kaplan, right? You know, back when Nintendo's E3 conferences weren't completely terrible? I'm just kidding, Nintendo! But in all seriousness, Kaplan was great at what she did and I'm personally glad to hear that she may be interested in coming back soon.
"I really think we have cracked that nut. We look at all of the (control systems) for console RTS games, the one we learned the most from was Pikmin. That was a very good strategy game." – Graeme Devine, lead writer & developer, Halo Wars
Best Buy
MySims (DS) – $19.99
Circuit City
Free $10 Gift Card with Guitar Hero On Tour DS bundle
Guitar Hero 3 bundle (Wii) – $69.99
Rock Band bundle (Wii) – $139.99
Top Spin 3 (Wii) – $39.99
20% off all clearance games
Target
Free $10 Gift Card with Purchase of Madden 09, Tiger Woods 09, or NCAA Football 09
Game Party (Wii): $17
Rayman Raving Rabbids 2 (Wii) – $17
Are You Smarter Than a 5th Grader? (DS) – $17
Take a look at this excerpt from GameSpot's most recent preview of The Conduit…
"High Voltage does plan to support Wii Motion Plus add-on so we will have to see later how that will work."
This comes from the build at PAX 2008. I don't know if GameSpot has their information mixed up, but I would be a bit surprised if the developers wished to incorporate that technology at this point. As far as I know, most developers just recently got their hands on MotionPlus. However, The Conduit does have about six or so months before it launches if the game releases in March 2009.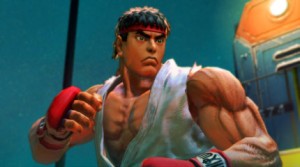 Although Capcom has ytet to officially announce Street Fighter IV for Wii, quite a few company members have expressed the thought that it's very possible that Wii owners will be able to experience it one day. However, if it does, it's not going to be dumbed down to make it less violent or for the game to fit in with Nintendo's strategy of appealing to both casual and hardcore gamers. Yoshinori Ono has told Game Informer that if the game ever releases on Nintendo's console, it will not be kiddy. Yoshinori Ono has told Game Informer that if the game ever releases on Nintendo's console, it will not be kiddy. "We've had a lot of requests for Street Fighter IV on Wii. Since it's a 2D fighting game, it's doable, but whether we'd try we don't know. We'd have to see. If we can sell it, we might consider it. And it would be a straight-forward Street Fighter IV—it wouldn't be a kid's version."
London, (29th August 2008 ) – SQUARE ENIX CO., LTD. (the "Company") announced today that the Company submitted to the board of directors of TECMO, LTD. (Securities Code: 9650, 1st Section of the TSE, "TECMO") a proposal for basic conditions of acquisition of shares of common stock issued by TECMO (the "TECMO Shares") through a friendly take over bit (the "TOB") (the "Proposal") in order to obtain consent to the TOB by the board of directors of TECMO.

The Proposal was made in order to acquire the TECMO Shares through the TOB, and is subject to obtaining consent by the board of directors of TECMO no later than September 4, 2008. Therefore, please be advised that the Company will NOT acquire the TECMO Shares through the TOB as planned in the Proposal in case that the Company receives no response from TECMO or fails to obtain consent by the board of directors of TECMO to the TOB, by the date. This Notice shall not be construed as solicitation for sales and/or purchase of the TECMO Shares.

1. The reason to submit the Proposal
Video games have been globally recognized as a major entertainment genre, and have now become an industry receiving considerable attention in terms of its market size and growth potential. In the meantime, the game industry in Japan is standing at a critical juncture whether it continues to be a center of the video game industry in the world, or not.
"(on Bionic Commando) If I'm still alive in the next three months, we can talk," Judd says with a smile. "Again, that opens up a whole other can of worms, which is people instantly expecting it to be one-to-one swing controls, and I don't know if we'd be able to get it to the pinpoint accuracy that a game with this level of design requires. So you'd have to make gigantic surfaces you can swing onto rather than really tight skill-based areas, and that would shift more toward casual. And Bionic Commando has never really be a game for casual players. It's one of those ideas on paper that's like, 'Yes, the Wii controller will work with Bionic Commando,' but when you actually try to design it out it's like maybe, maybe not. I don't know."
"(on MotionPlus) I've only heard internally what people have said, and I don't think everybody is sold on it 100 percent. Maybe it's one of those where the programming has to get better for us to see more and more specific uses for it." – Ben Judd, Capcom
I would love to see the newest Bionic Commando game on Wii. I would find it a bit funny if Nintendo lets Capcom release it on the Wii, but won't let them have the original on the Virtual Console.
Nintendo Wii
North America:
1. Wii Fit (Nintendo)
2. Mario Kart Wii (Nintendo)
3. Mario Super Sluggers (Nintendo)
4. Wii Play (Nintendo)
5. Rock Band (EA Games)
Japan:
1. Wii Fit (Nintendo)
2. Mario Kart Wii (Nintendo)
3. Captain Rainbow (Nintendo)
4. Wii Sports (Nintendo)
5. Zero: Gesshoku no Kamen (Nintendo)
UK:
1. Wii Fit (Nintendo)
2. Tiger Woods PGA Tour 09 (EA Sports)
3. Mario Kart Wii (Nintendo)
4. Wii Play (Nintendo)
5. Mario & Sonic at the Olympic Games (Sega)
Nintendo DS
North America:
1. New Super Mario Bros. (Nintendo)
2. Harvest Moon: Island of Happiness (Natsume)
3. Mario Kart DS (Nintendo)
4. Brain Age (Nintendo)
5. Brain Age 2 (Nintendo)
Japan:
1. Rhythm Tengoku Gold (Nintendo)
2. KORG DS-10 (AQ Interactive)
3. Dragon Quest V: Tenkuu No Hanayome (Square Enix)
4. Fire Emblem: Shin Ankoku Ryuu to Hikari no Ken (Nintendo)
5. Daigasso! Band Brothers DX (Nintendo)
UK:
1. Dr. Kawashima's Brain Training (Nintendo)
2. 42 All-Time Classics (Nintendo)
3. Mario Kart DS (Nintendo)
4. Mario & Sonic at the Olympic Games (Sega)
5. More Brain Training (Nintendo)