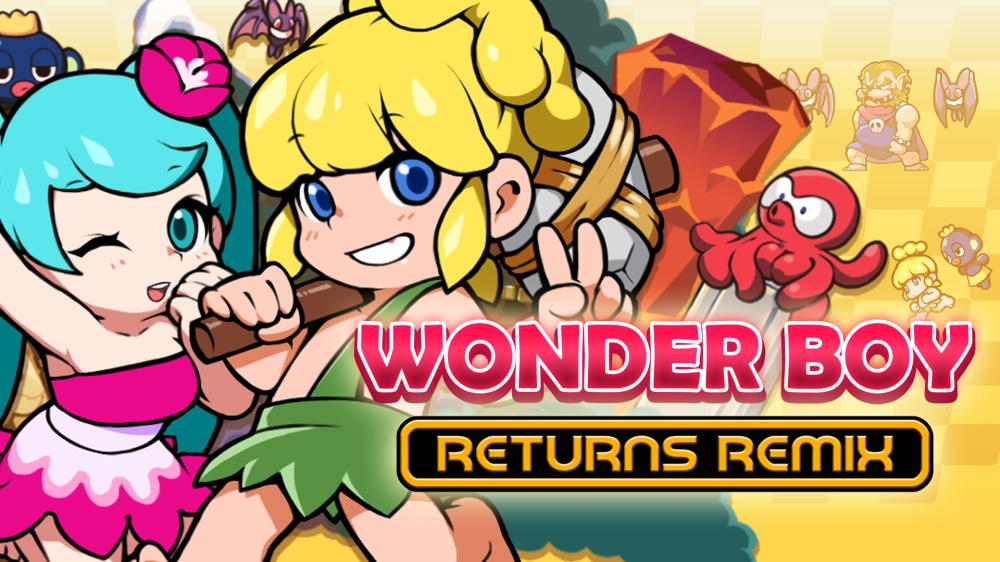 Back in March, Wonder Boy Returns Remix was rated for Switch in Korea. The game has now been officially confirmed for release on the system thanks to a new listing on the eShop.
We have the following overview and trailer for Wonder Boy Returns Remix: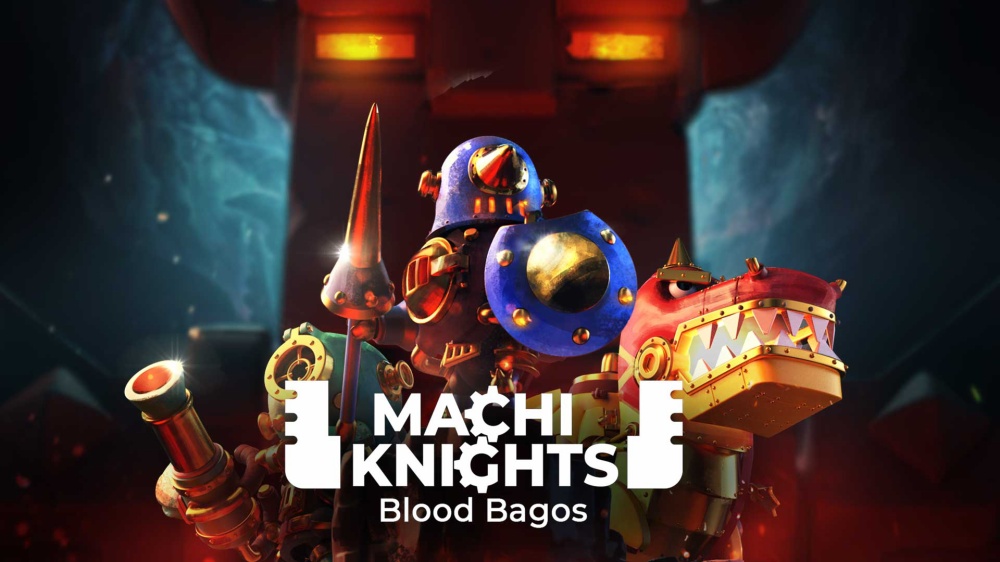 Back in February, we reported on Machi Knight: Blood Bagos, an action RPG by Korean developer toOrock. The game was released on March 14th on the Japanese eShop where it came with an English language option. As such, it doesn't come as a huge surprise that the game is now getting an official release in the West. Published by CFK, the game will be released on the European and North American eShop on May 9th. Check out the English announcement trailer below, as well as the official press release:
Console game publisher CFK and Korean developer toOrock are excited to announce that stylish action RPG "Machi Knights: Blood Bagos" will launch on Nintendo eShop this May.

"Machi Knights: Blood Bagos" is an ambitious action RPG that tells the story of a battle to stop the revival of a massive, deadly weapon known as Bagos, which is responsible for the destruction of an ancient kingdom known as Babilaka.

The game features a captivating world and gorgeous steampunk visuals built using the Unreal Engine. Players will choose from three Machi Knights, each with their own distinct traits, and use them to destroy hordes of enemies and overwhelming bosses that will appear in each stage.

Each Machi Knight will take on foes using a variety of attacks and abilities which are determined by the weapons you decide to equip. You'll have to train your pilots, collect weapons, and craft better gear in order to take down your strongest enemies, and you can bring in a friend for local co-op play to get the job done.

"Machi Knights: Blood Bagos" is currently available on the Japanese Nintendo eShop, and after pre-orders begin on May 2, it will be officially released in North America and Europe on May 9.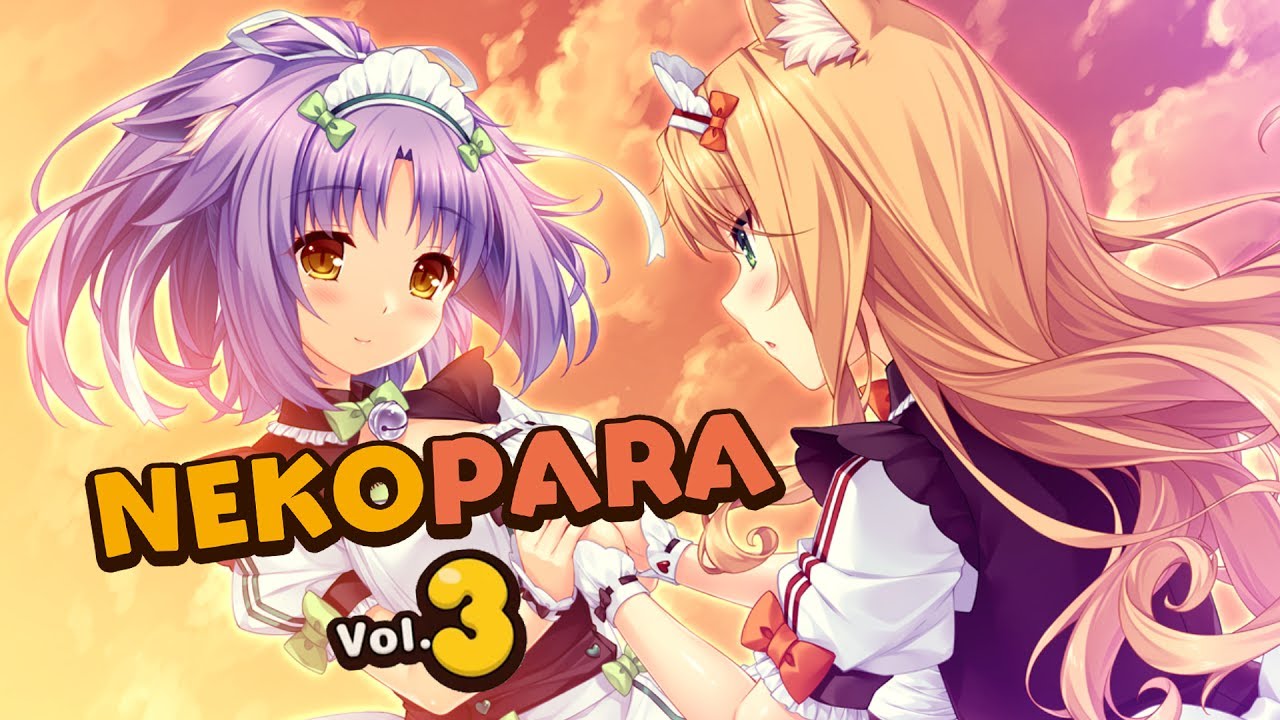 CFK and Neko Works today announced that Nekopara Vol. 3 is coming to Switch in June. Like the previous two entries, it will be sold via the eShop.
Here's an overview of the visual novel plus the opening movie: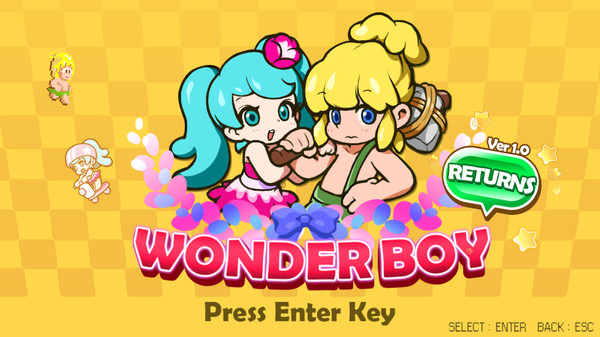 Wonder Boy: The Dragon's Trap was a big success on Nintendo Switch, and it seems like we might soon get another game in the series on the system. "Wonder Boy Returns Remix" was rated today by the South Korean ratings board. While this isn't an official confirmation just yet, it's usually a pretty good indicator that the game will be released on the Switch fairly soon.
Wonder Boy Returns was first released on PC in October 2016. The game is a remake of the original Wonder Boy game, featuring HD graphics and other improvements. Since the Switch version is called "Remix", there might also be additional new features, though we don't know what those might be just yet.
We will keep you updated once Wonder Boy Returns Remix is officially announced.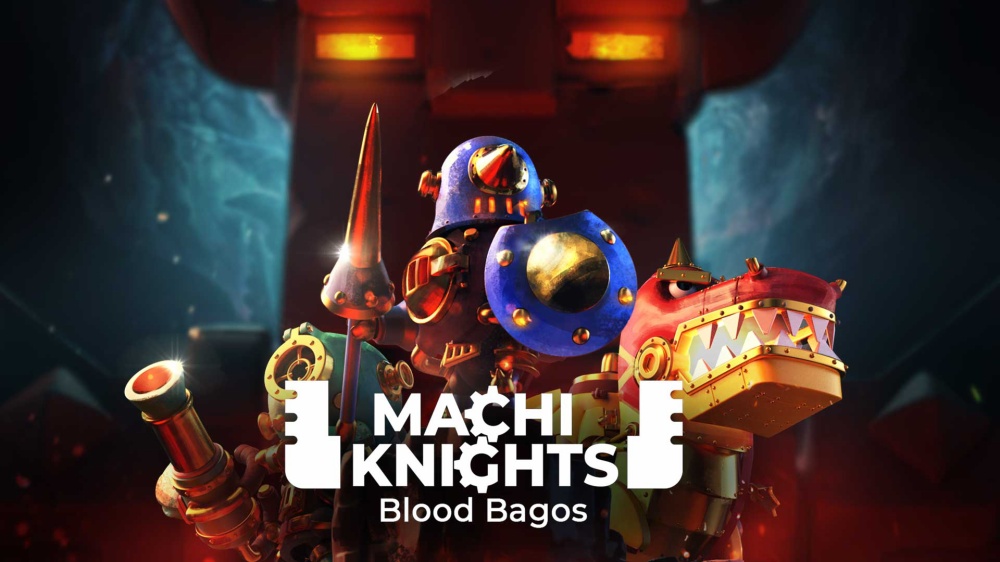 Publisher CFK and Korean developer toOrock have announced a new action RPG for Nintendo Switch: Machi Knights: Blood Bagos. The game places a heavy emphasis on co-op play and the various abilities of the characters you can choose in the game. Machi Knights: Blood Bagos will launch on the Japanese eShop on March 14th for 1,620 Yen. This version of the game will also have an English-language option. Check out the game's debut trailer below to get a look at some gameplay: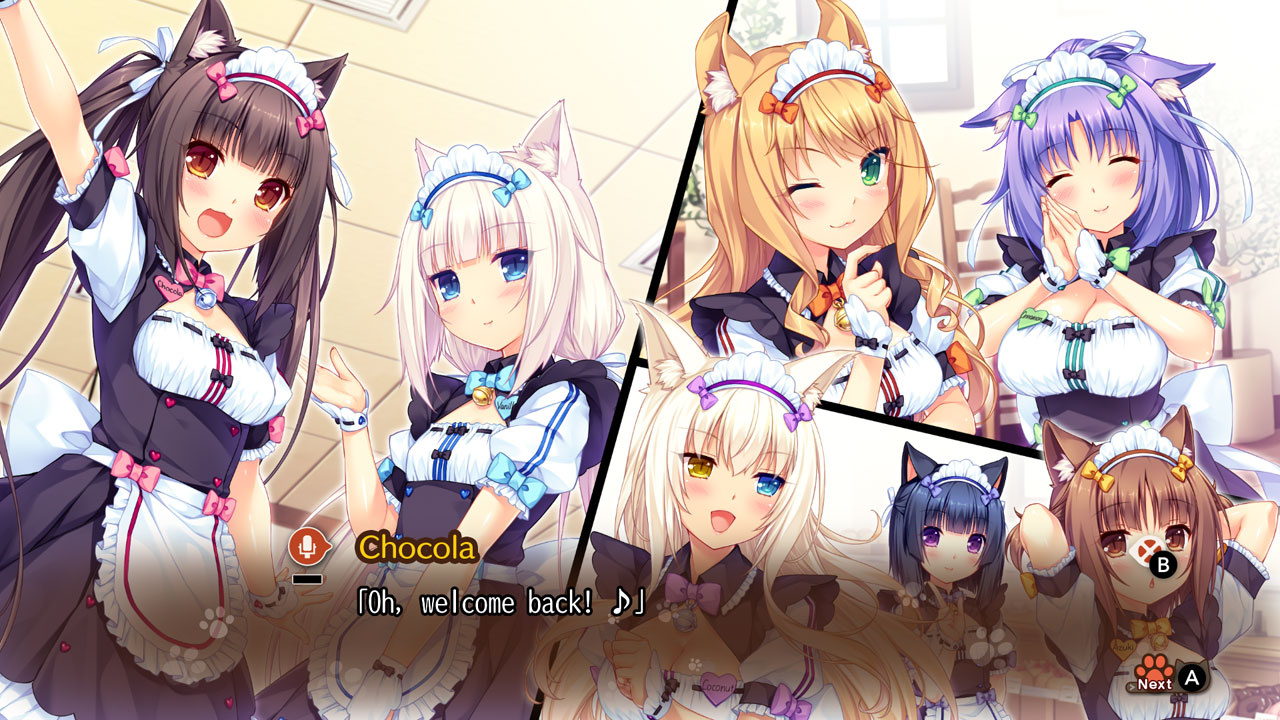 Nekopara Vol.2 is out now on the Switch eShop. For a look at the visual novel, check out the footage below.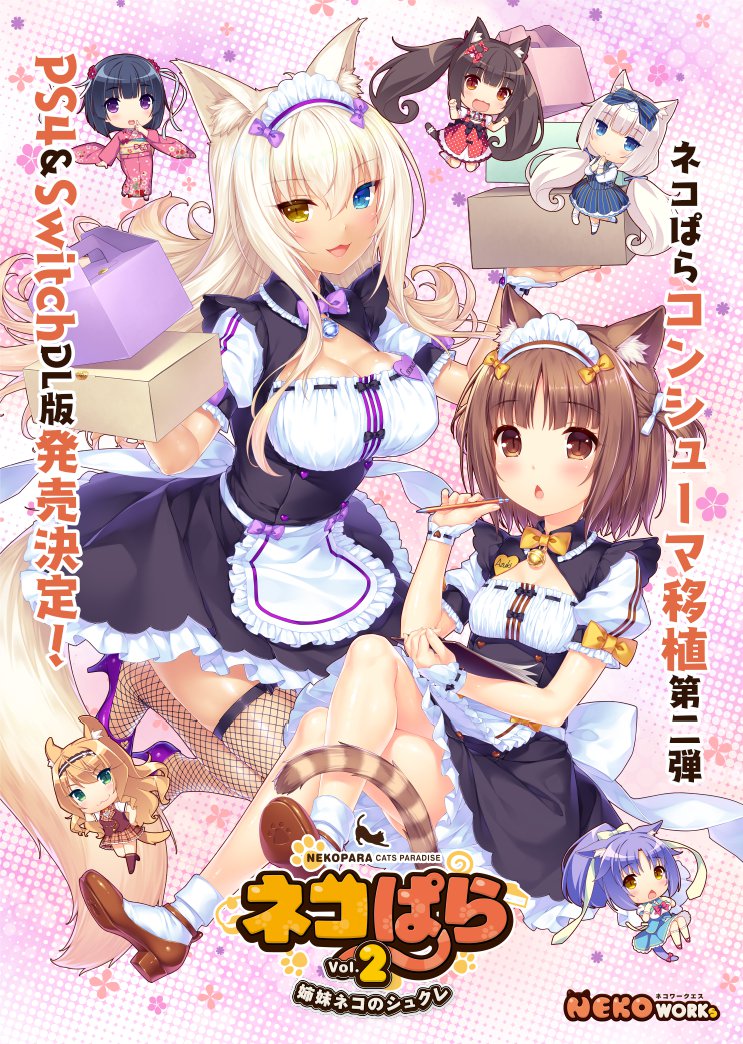 CFK's visual novel game Nekopara Vol.2: Shimai Neko no Sucre now has a release day. It will debut worldwide on Switch in February. We'll share more details as they become available.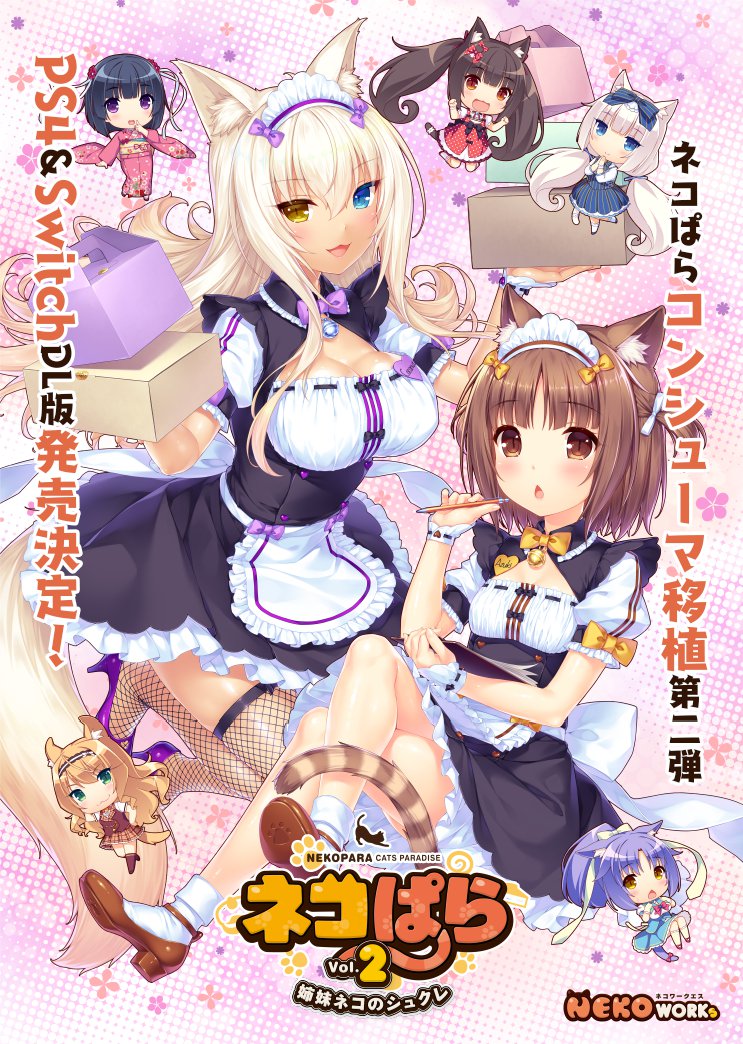 The visual novel Nekopara Vol.1 launched on Switch just a few weeks ago. Its follow up will be on the way soon as well, CFK confirmed today.
No word on a release date yet, but Nekopara Vol.2 will indeed be released on Switch. For now, watch a trailer below.
With Nekopara Vol. 1 launching tomorrow on the Switch in North America and Japan, footage is in showing off the game. Check out the video below: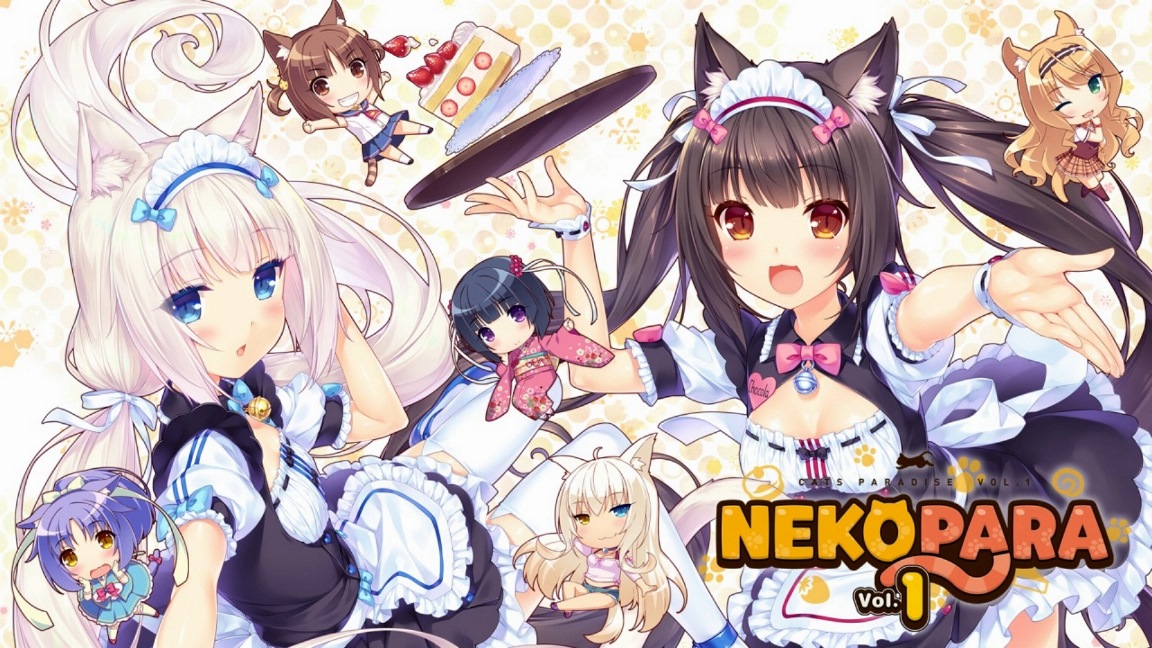 Nekopara Vol. 1 will be arriving in North America and Japan tomorrow, July 4. Unfortunately, the European release has been delayed. It will now launch sometime this month.
The good news is that Switch is region free, so Nekopara Vol. 1 can be purchased on any Switch system. If you're in Europe and would like to purchase the game right away, you can simply create a North American Nintendo Account and make a purchase on the US eShop.
Thanks to m_t for the tip.