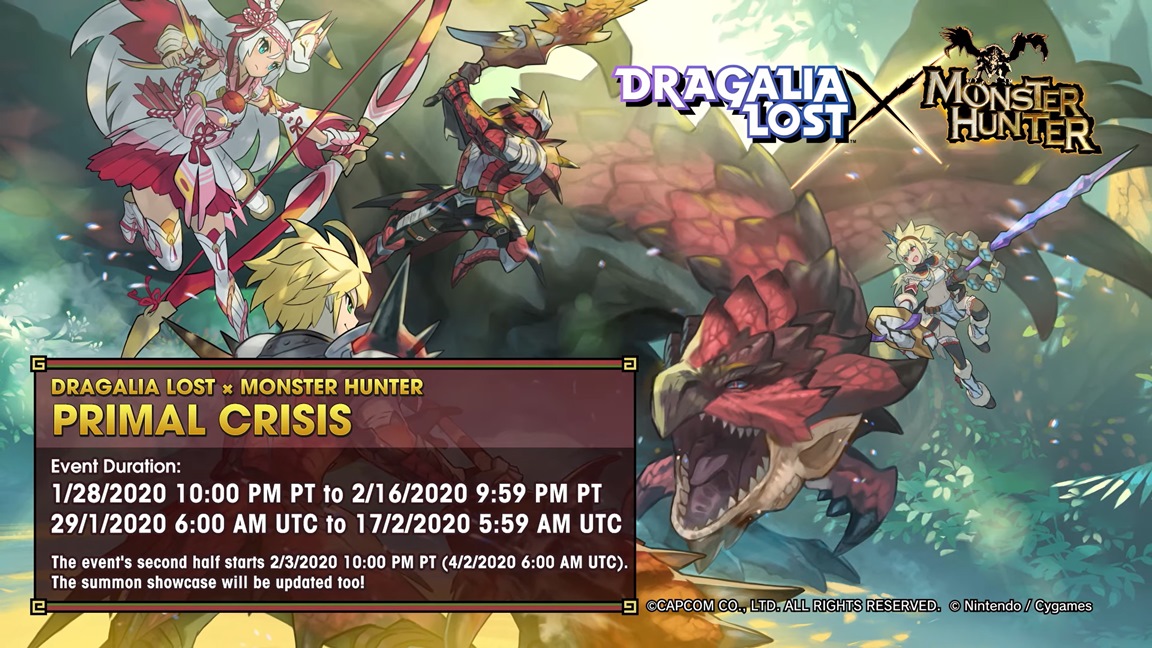 Nintendo and Cygames issued a trailer for the new Monster Hunter event in the mobile game Dragalia Lost. Watch it below.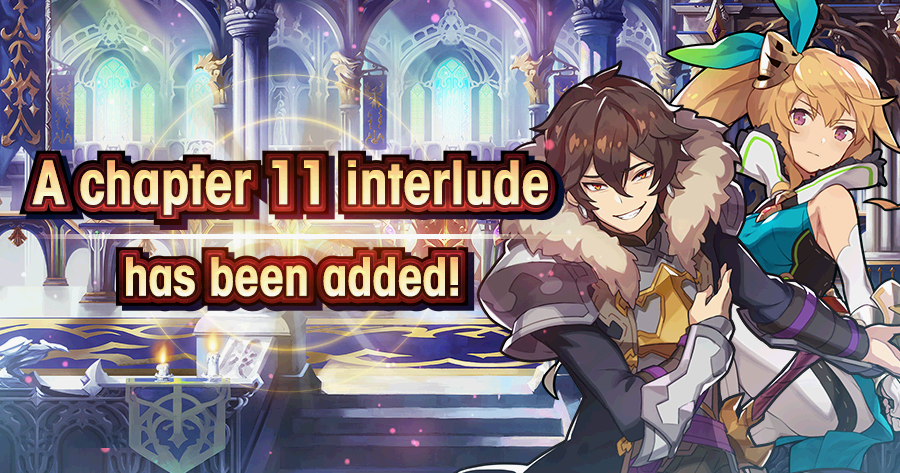 Dragalia Lost updated today with its latest batch of content. Along with an interlude for the main campaign Chapter 11: Android Anguish, Gala Dragalia has gone live.
Below are details on both events: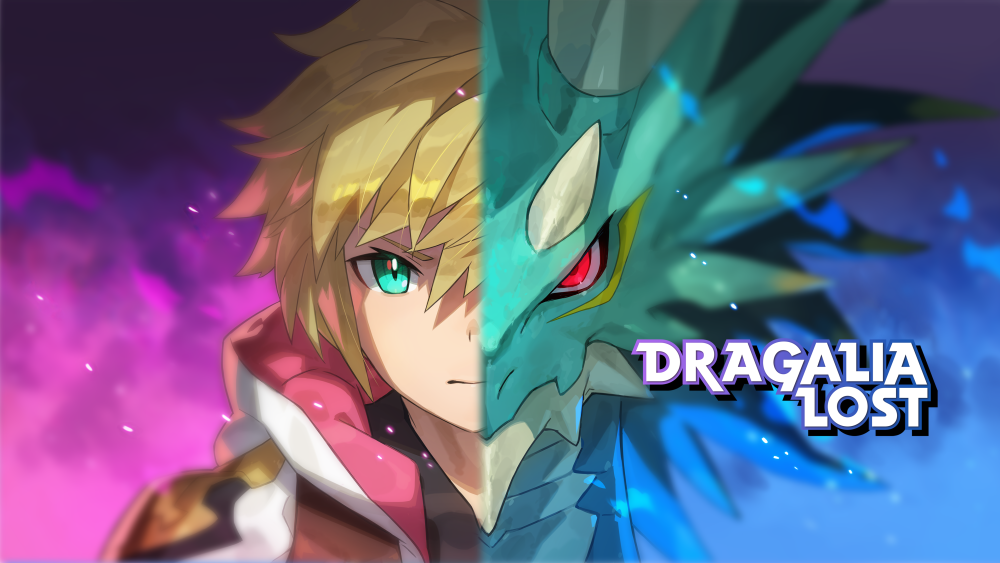 It's maintenance night in Dragalia Lost, and we have some information on what's to come in game:
Gala Dragalia featuring Gala Luca will start on Jan. 22, 10 PM PT.

A sixth mana circle, the mana spiral, will be added to certain adventurers including 5★ Curran, 5★ Heinwald, and 5★ Lathna on Jan. 22, 10 PM PT. Information about the changes to these characters is detailed here.
A video was released for Gala Luca, which you can see below:
Gala Dragalia featuring Gala Luca will start on Jan. 22, 10 PM PT!https://t.co/K7gyCU41Kp#DragaliaLost pic.twitter.com/dzz8d7jLFg

— Dragalia Lost (@DragaliaLostApp) January 22, 2020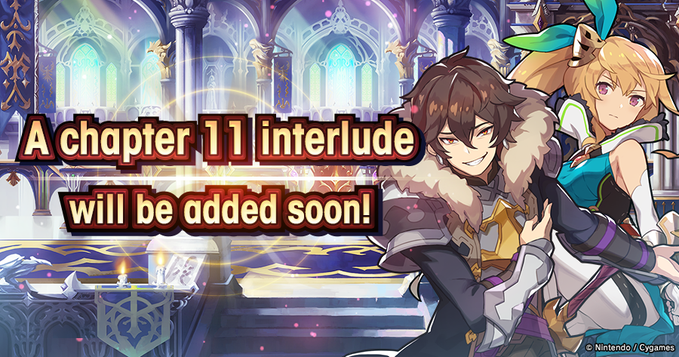 On Jan. 22, 10 PM PT, new stories will be added to the main campaign's chapter 11, Android Anguish.

New details have also dropped for the Monster Hunter collaboration event, we now know that our familiar Felyne and Guild Gal from the Monster Hunter series will make an appearance as well. In addition to battles, you can also enjoy an original story during this event.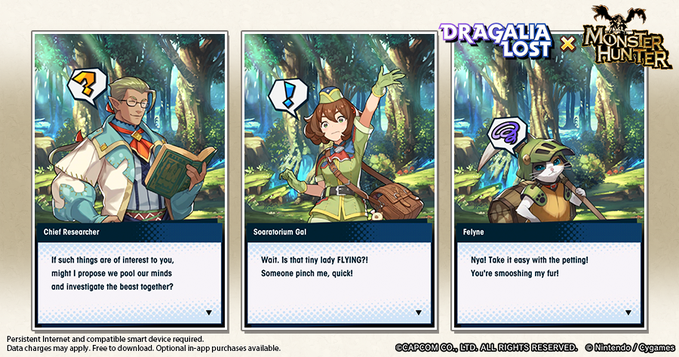 Rathalos fight footage was also released via twitter, which you can see below:
We played with the previously announced Rathalos, and we can't wait for you to play too! We will release a trailer including various screens from the game on Jan. 23! We'll also share information about when the event starts! #DragaliaLost #MonsterHunter pic.twitter.com/u4eJYaOY4q

— Dragalia Lost (@DragaliaLostApp) January 21, 2020
General Reminder: The light-attuned Proud Manticore arrived in Void Battles on Jan. 20, 10 PM PT. As always with void battles, there are also limited-time endeavors where you can get various rewards.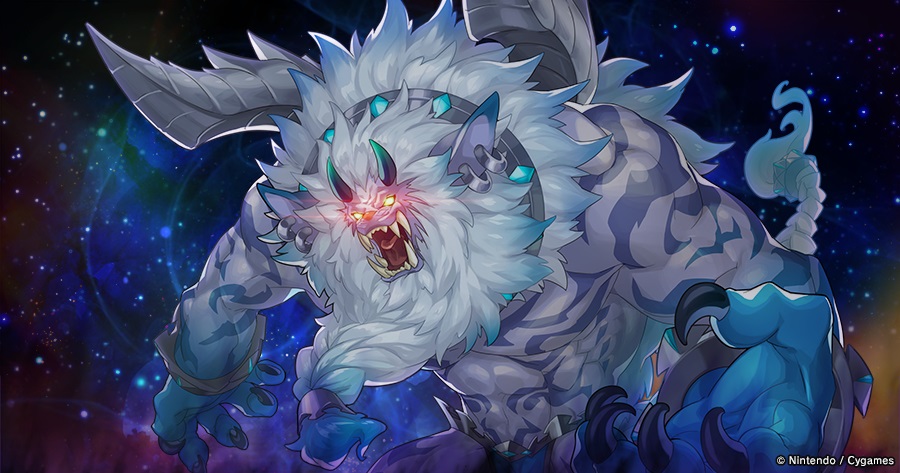 Valfarre has shown up as the latest boss in Dragalia Lost's Astral Raids. The battle is available in Beginner, Standard, Expert, and Master difficulties. Players can obtain astral shards and trade them for various rewards. Note that astral pieces are needed to challenge Astral Raids quests.
The Astral Raids with Barbary will be live until January 20.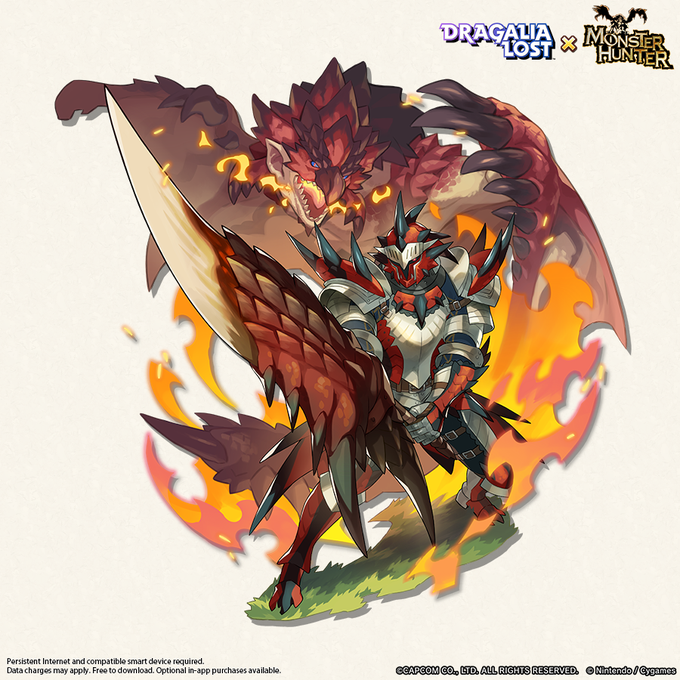 As previously reported, Dragalia Lost will be having a collaboration event with Monster Hunter. During this event, you'll be able to add limited-time adventurers to your team. Here's an illustration of Hunter Berserker, one of the adventurers you can expect to meet. As befits him, he fights in a full body armor made from Rathalos parts. Rathalos is already confirmed to be a dragon that players can make a pact with.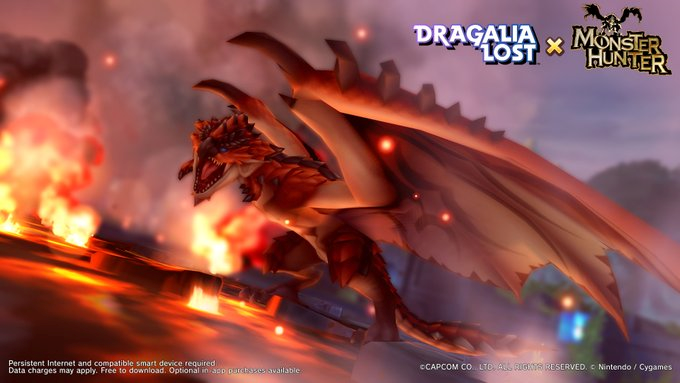 Rathalos is coming to the world of Dragalia Lost. The Dragalia Lost team has shared a 3D image of the destructive creature, with whom brave players can form a dragon pact with during the event. The team has more information to come and asks that players keep an eye out and look forward to the new content. Are you excited to add the mighty Rathalos to your dragon hoard?
Here are the latest happenings in Dragalia Lost:
New wyrmprints have been added to the lineup in the Treasure Trade for wyrmprints on Jan. 13, 10 PM PT

.

Flame- and wind-attuned adventurer upgrade events started Jan. 13, 10 PM PT. During these events, drop rewards earned from flame and wind Elemental Ruins and Dragon Trials quests, as well as The Imperial Onslaught (Wind), will be doubled.

A new summon showcase, Windswept Harbingers, began Jan. 13, 10 PM PT. The showcase will feature adventurers and dragons such as 5★ adventurer Kirsty and 5★ dragon AC-011 Garland, a mighty wind-attuned dragon for which you can see a gameplay trailer for below:

We've released a gameplay video for AC-011 Garland, a 5★ dragon from the Windswept Harbingers summon showcase!#DragaliaLost pic.twitter.com/nBs4rXR3k4

— Dragalia Lost (@DragaliaLostApp) January 15, 2020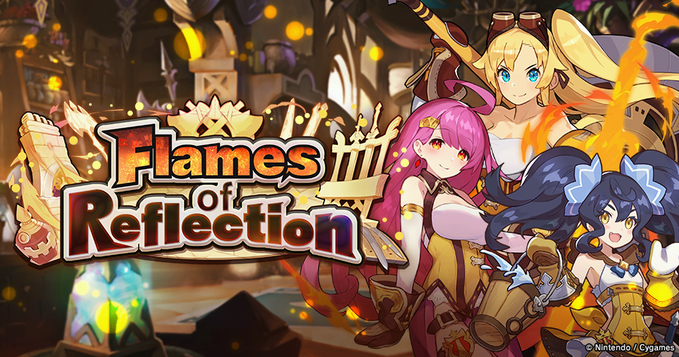 The facility event revival, Flames of Reflection, has begun as of Jan. 13, 10 PM PT. Build the limited-time Arctos monument facility in your Castle Grounds to boost the stats of flame-attuned adventurers.
The Windswept Harbingers summon showcase has also begun — Appearance rates are increased for featured adventurers and dragons, such as the 5★ adventurer Kirsty and 5★ dragon AC-011 Garland. Players can take advantage of a daily free summon event, which will allow you to perform a summon on the applicable summon showcases for free once per day.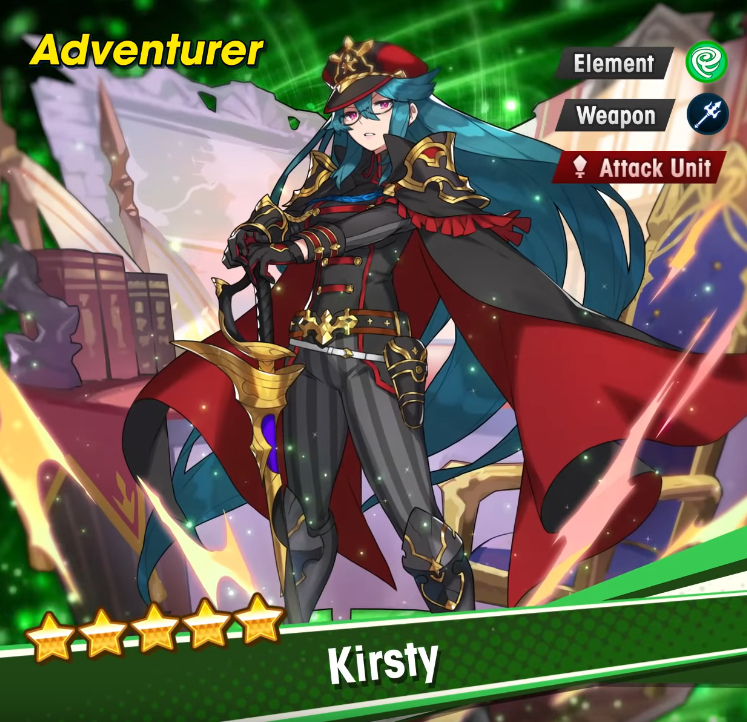 The next Summon Showcase, Windswept Harbingers, will begin in Dragalia Lost tomorrow. It'll feature Kirsty and AC-011 Garland. Here's a preview video: