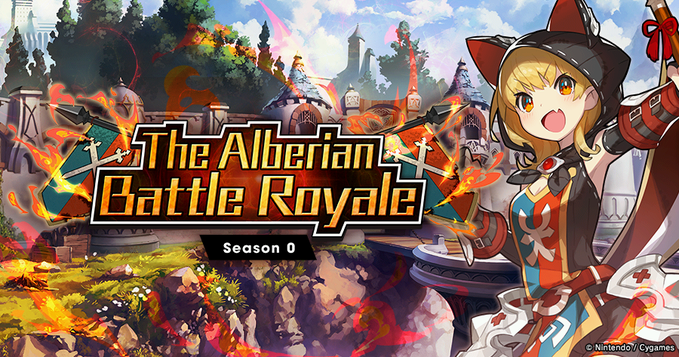 A new difficulty level, Tartarus's Wrath: Master, was added to The Agito Uprising on Nov. 10, 10 PM PT. Players can take on the new difficulty and earn revamped survival rewards. Notably, the ability to refine the powerful light-attuned 6★ Agito weapons was unlocked at

1:00 AM, Nov 11, 2020

. By refining these weapons, they will gain additional abilities that grant bonus effects depending on which skill effect is active.

This week's Alberian Battle Royale started Nov. 10, 10 PM PT. This event will be held every week from 10 PM PT on Tues. to 9:59 PM PT on Thurs. Players can enjoy a 16-person battle and collect battle points to exchange for adventurer skins and items.
After some analysis on matches held until now, it was found that axes had a conspicuously high win rate. In order to address this issue, some balance adjustments have been made to prevent certain weapons from becoming too dominant. Players should be able to enjoy the
Alberian Battle Royale
a little but more due to the balance changes.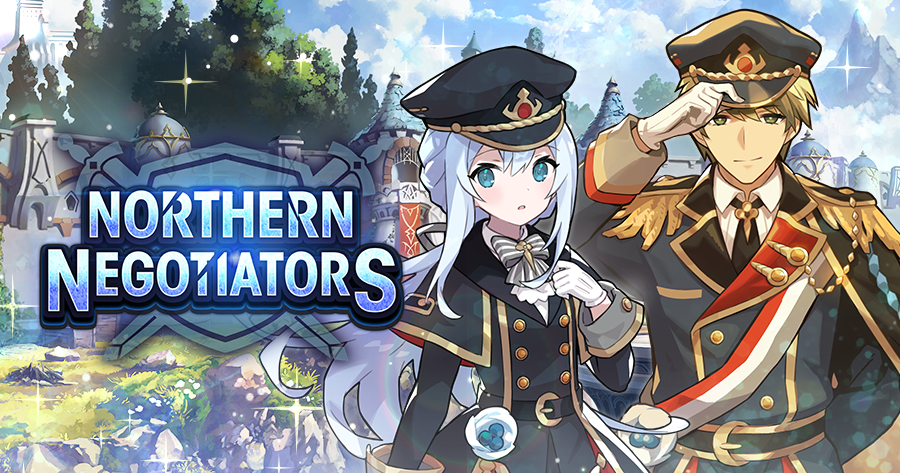 Dragalia Lost's newest event, Northern Negotiators, is now live. This event has players fighting against hoards of enemies and defending a gate. Each difficulty level offers Defensive Battle quests, which allows players to defend and attack during the quest for exclusive rewards such as wind and shadow tomes. This event will run until November 15, 2020 at 9:59pm PT.
Also live now is the Defensive Event Bonus, gifting players exclusive log-in rewards for seven consecutive days. This lasts until November 21, 2020 at 9:59pm PT, and the list of rewards are included below.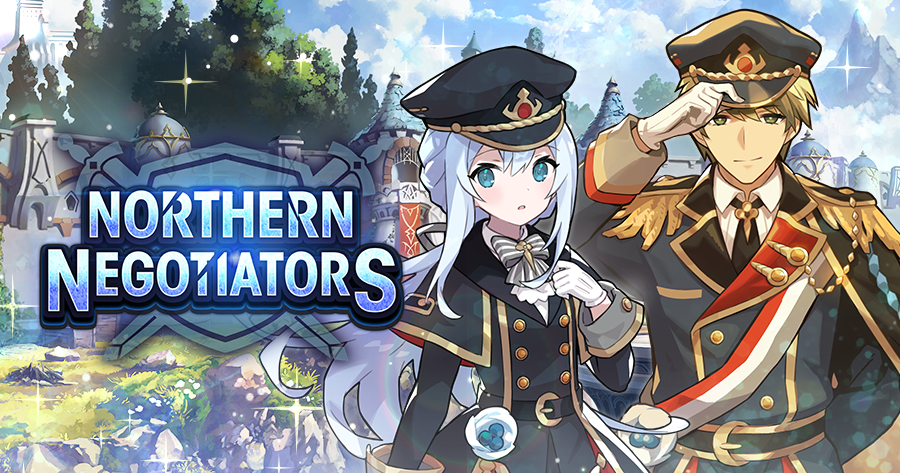 A new event is coming to Dragalia Lost, this one called the Northern Negotiators. This event will have players battling an onslaught of enemies while defending a gate, and there will be exclusive rewards and skills to earn. Joachim and Noelle will be at the forefront of this event's story, following them as they travel and fight their way to Princess Chelle's Radiant City. Northern Negotiators will go live on November 8, 2020 at 10pm PT.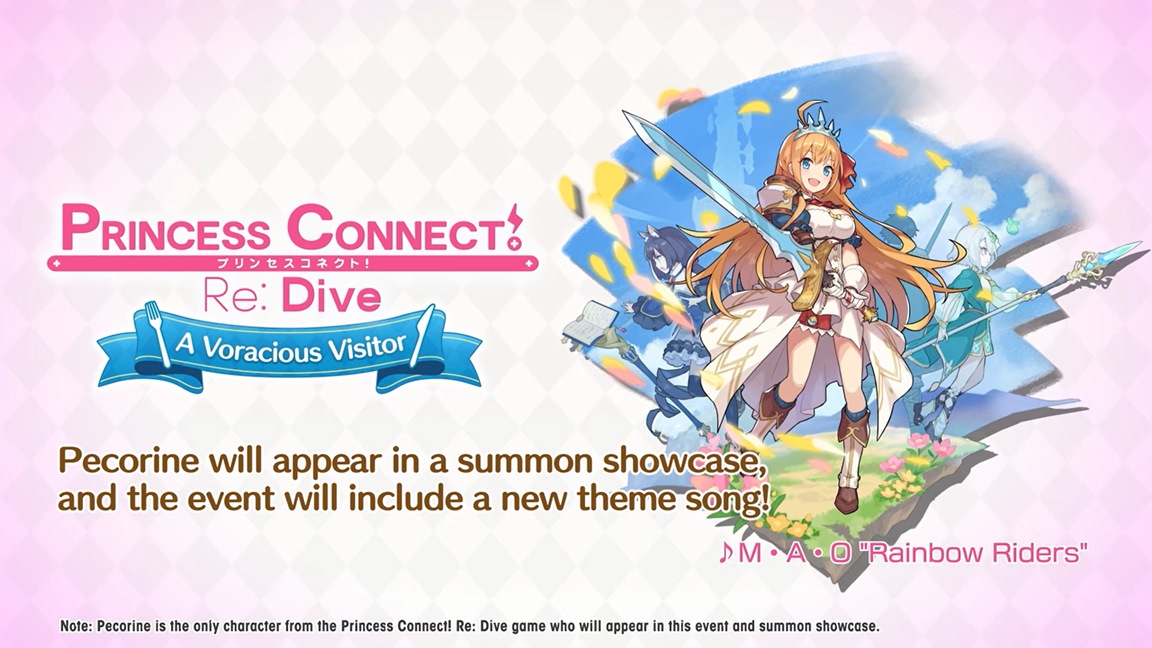 Nintendo and Cygames have revealed a new collaboration for Dragalia Lost. Princess Connect! Re:Dive, another mobile title from Cygames which also has a mobile title, will be featured. Pecorine will be showing up in a summon showcase, and the event will include a new theme song.
The Princess Connect! Re: Dive event for Dragalia Lost kicks off in late November. View a trailer below.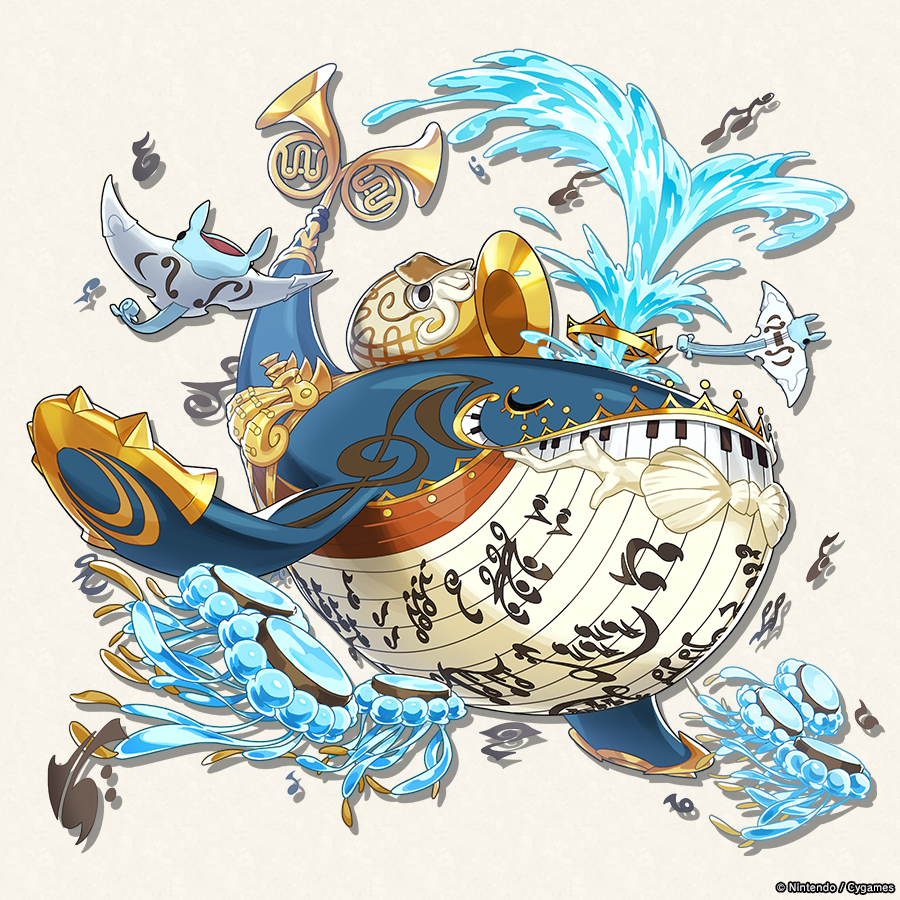 Players of Dragalia Lost have a few events on their hands today, including upgrade events to gather materials for certain elemental adventurers, double drops, a new summon showcase, and even new Mana Spirals for a couple of lucky adventurers. Take a look at the info here:
Light-attuned adventurer upgrade events, Shadow-attuned adventurer upgrade events, The Imperial Onslaught (flame) double drops event, Double drops and half-stamina event for certain main campaign quests are now available.
The latest summon showcase, The Phantom's Ransom is now live. It features

5★

Adventurer Opera Karina as well as the Dragon Giovanni.
Laranoa and Renee now have additions to their Mana Spirals. Players can upgrade these characters even further now.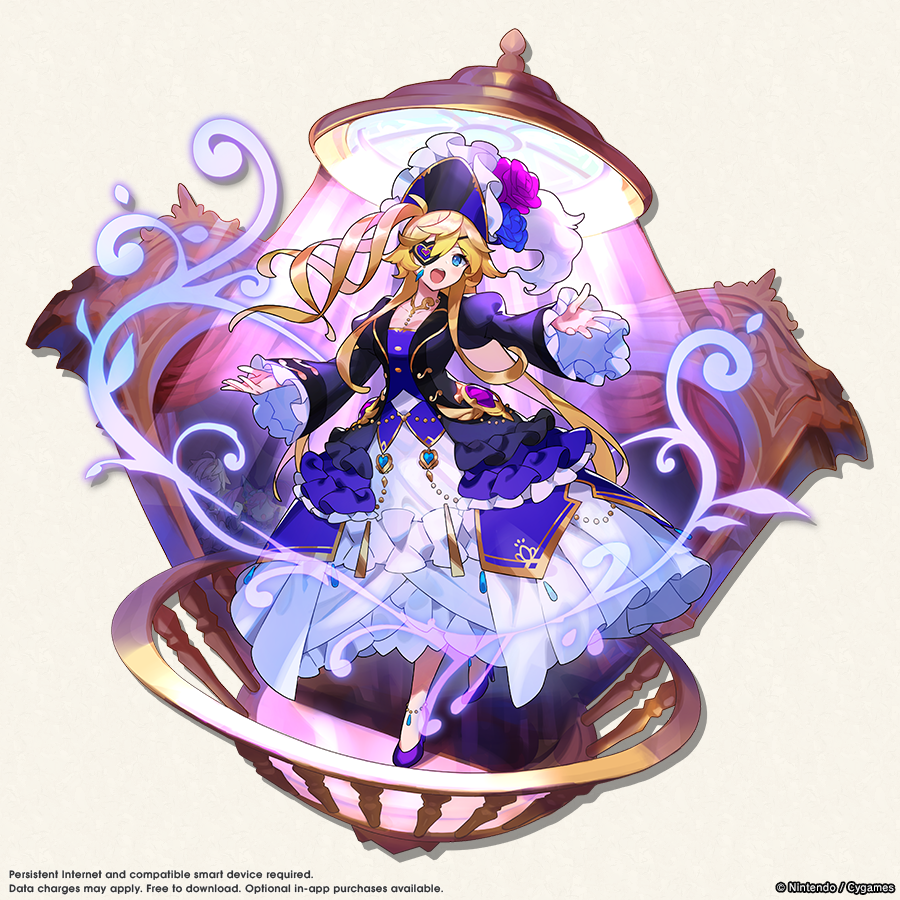 The Phantom's Ransom summon showcase will go live tonight at 10PM PST for players of Dragalia Lost. The whale-themed dragon Giovanni and 5★ adventurer Opera Karina will be available for lucky players to spend tickets and currency on should they feel so inclined. Take a look at the video below to see the new additions in action:
A summon showcase, The Phantom's Ransom, is scheduled to go live on Nov. 3, 10:00 PM PT! Appearance rates will be boosted for 5★ adventurer Opera Karina! #DragaliaLosthttps://t.co/iw9dOddtfP pic.twitter.com/h443zafQY8

— Dragalia Lost (@DragaliaLostApp) November 3, 2020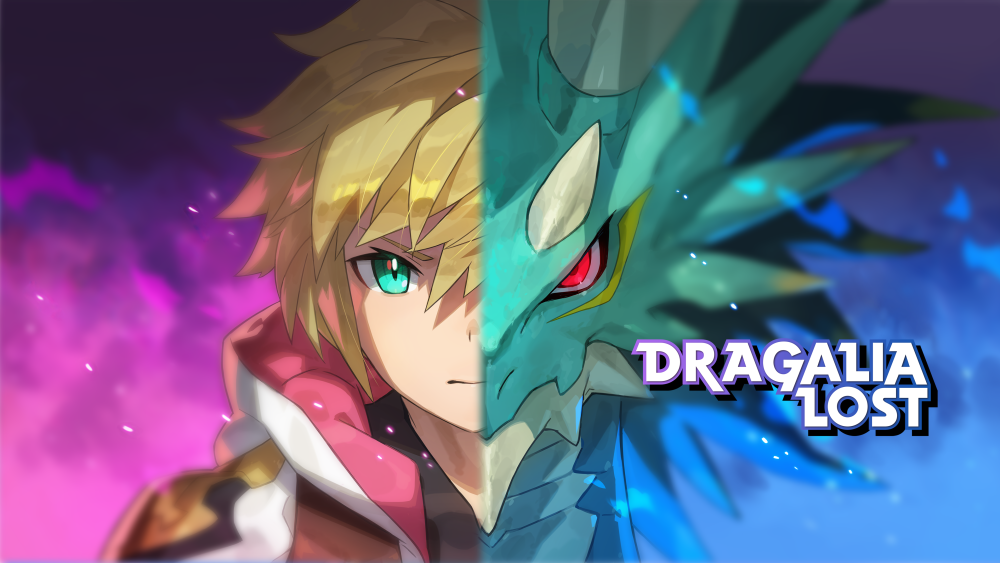 Dragalia Lost director Yuji Okada is ringing in November with his monthly letter. As part of today's update Okaka goes over plans for the next few weeks, future updates, and more.
Here's the full rundown: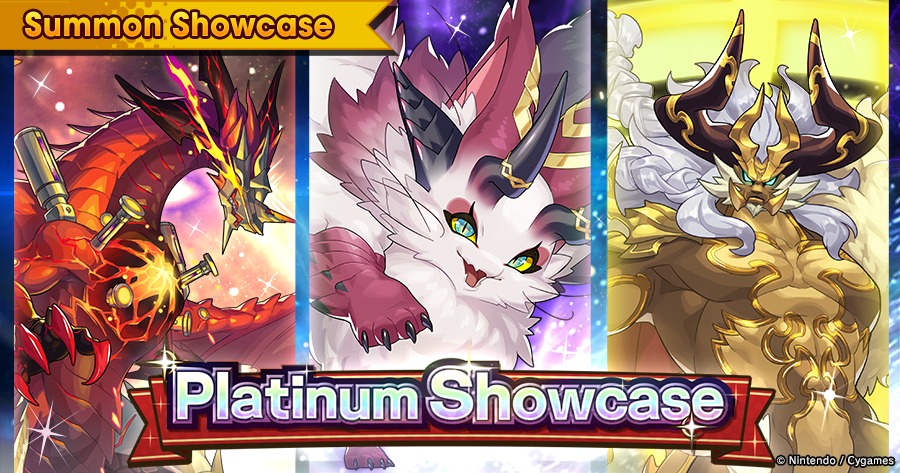 Dragalia Lost has added some new content in the form of two summoning events and a refresh for the ongoing facility event. The Phantom's Ransom has updated its offerings with some new stories, quests, and treasure trade rewards. These additions will be available until the event ends on November 7, 2020 at 10:59pm PT.
Also live now are the two summoning events the Platinum Showcase and Gala Dragalia. Both of these showcases feature the dragons: Thor, Mars, Cat Sith, and the Gala Reborn Poseidon. The Gala Dragalia also features the five star version of adventurer Lapis, which there is a teaser video for below.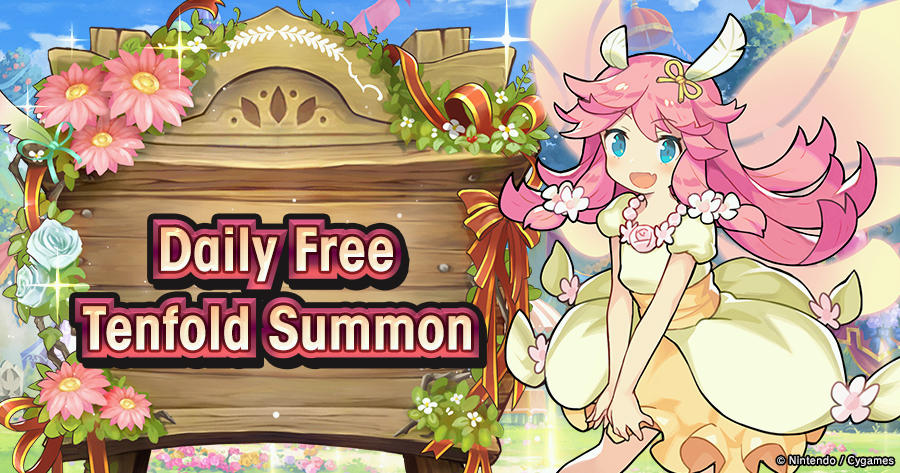 The daily free tenfold summon event, which allows players to perform a free tenfold summon has been extended and will now be available Oct. 29, 11 PM PT to Nov. 3, 9:59 PM PT. Additionally, players have a new Gala Dragalia to look forward to, along with a Platinum Showcase. Take a look at the character art, details, and a video from the Dragalia Lost Team after the break: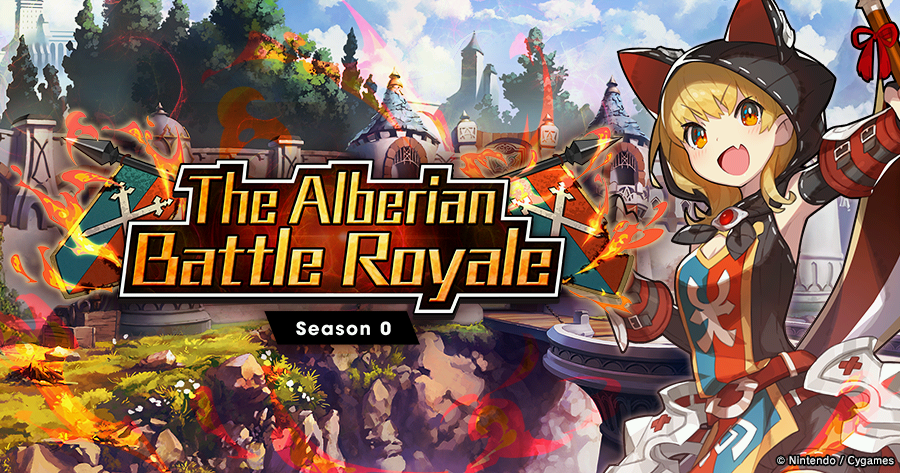 Players can now start participating in The Phantom's Ransom Bonus, whuch began Oct. 26, 11 PM PT. You can get gifts including wyrmite, a champion's testament, and rupies alongside daily login bonuses. Additionally, a facility event will be tied in, so players can take advantage of the unique building's buffs for the duration of the event. Starting in November, the Alberian Battle Royale will be available for players to participate in every Wednesday and Thursday. Plus, players will transform into a dragon other than Midgardsormr to add a bit more strategy to the gameplay.
Are you going to participate in The Phantom's Ransom Bonus? Are you looking forward to another shot at the Alberian Battle Royale? Let us know in the comments below.