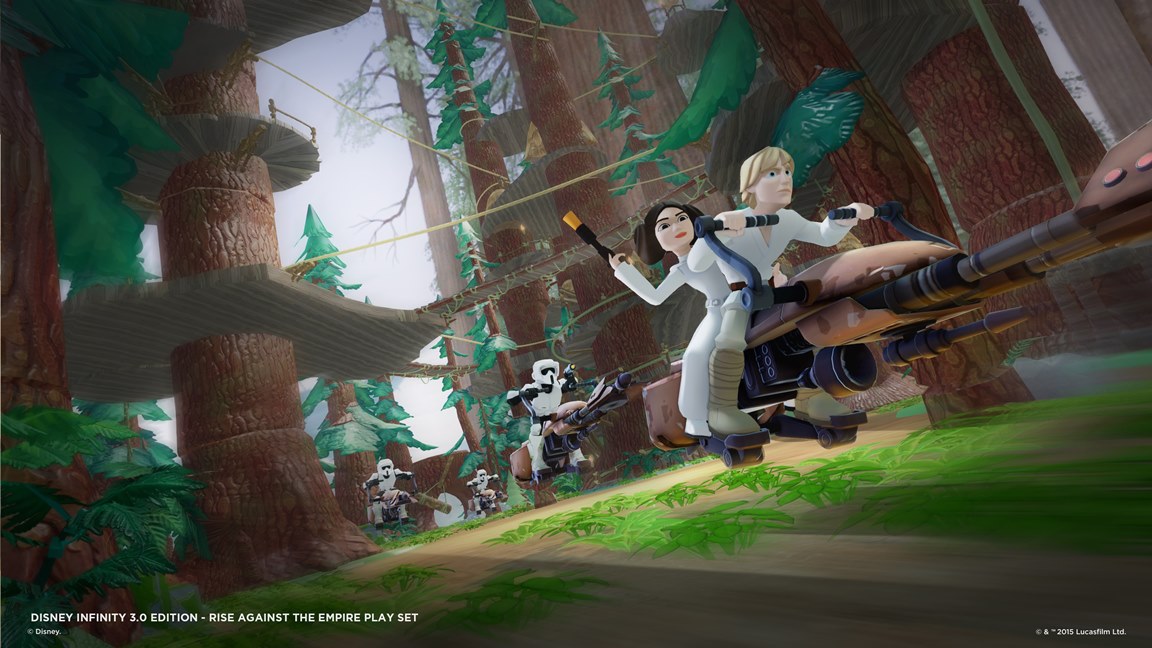 Game Informer has posted another video of Disney Infinity 3.0. This time around, we get a look at the Star Wars space battles. View the video below.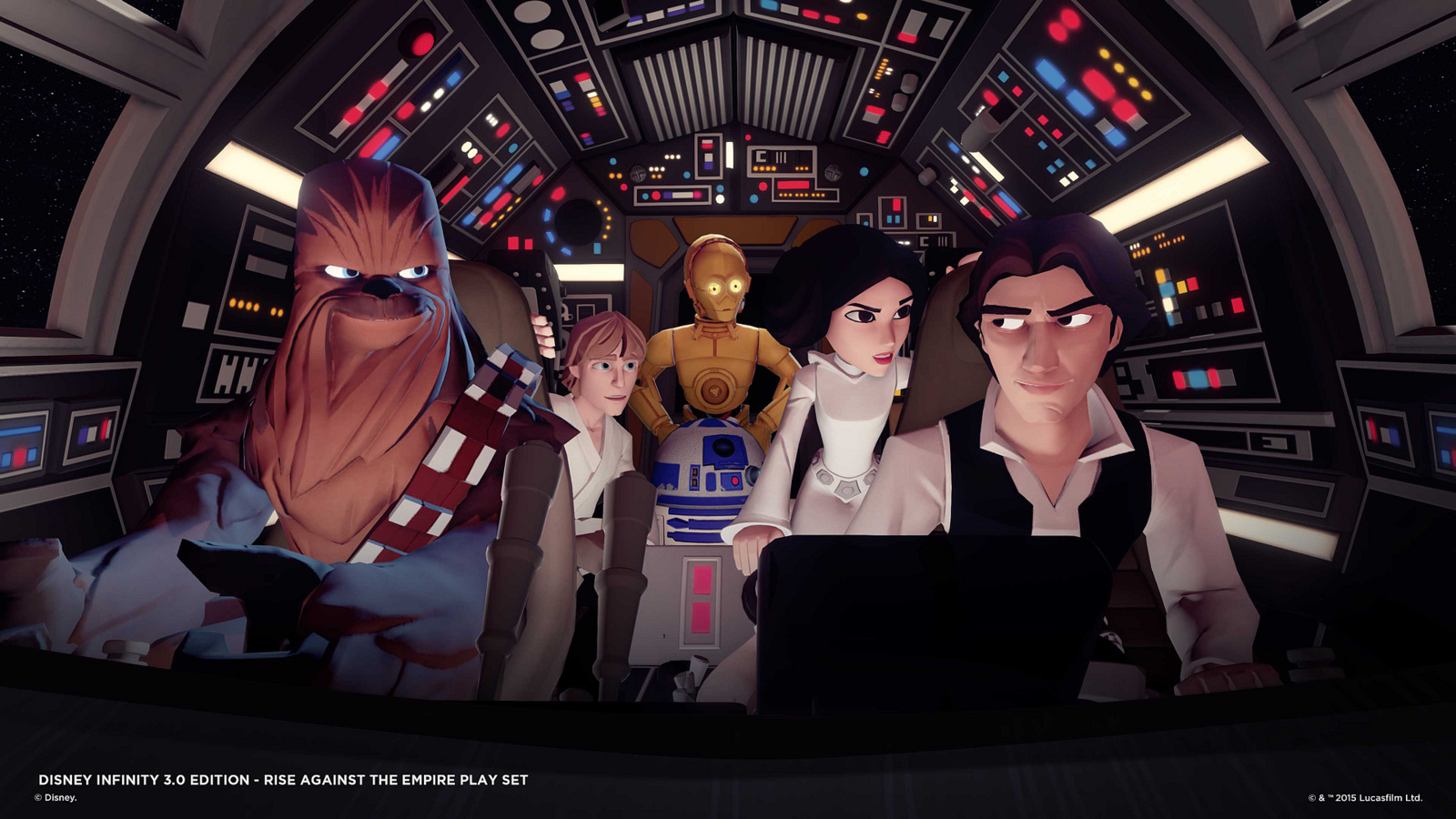 A new video from Game Informer gives us a first look at Star Wars combat in Disney Infinity 3.0. Watch the video below.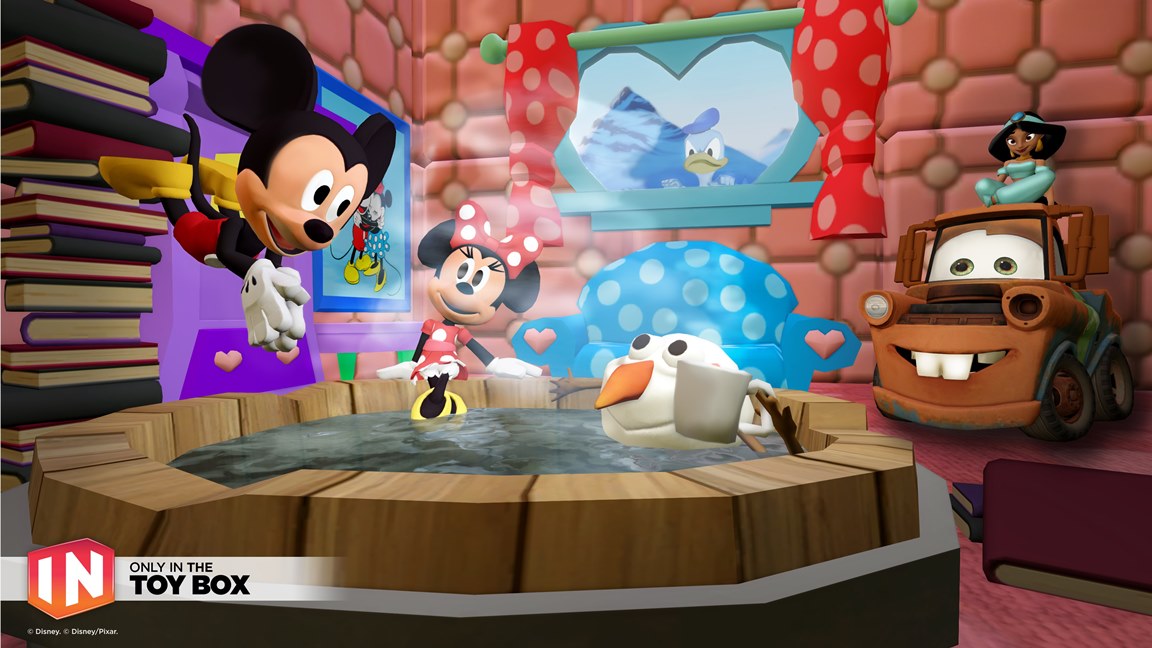 Game Informer went live with another article about Disney Infinity 3.0 today. The latest information covers the game's farming, Dispenser, path tool, proximity detector elements.
A summary of details are rounded up below. Be sure to give Game Informer's full piece a look here.
Farming
– Farming is one of the Toy Box's biggest additions
– More content for the so-called nurturing players
– With the farming system, players can cultivate and harvest crops
– This can be done alone or with a sidekick buddy
– Sidekicks eat food
– Feeding them will allow the sidekicks to gain experience in different ways
– Sidekicks become better helpers and stronger companions in the new Toy Box Takeover dungeon-crawler game
Dispenser
– The new Dispenser addresses the problem of overwhelming players with too much content
– The Dispenser is like an oversized gunball machine
– It's loaded with toy-filled capsules
– Stand on its button, and a capsule pops out, containing a random Toy Box item that you've already unlocked
– When you chuck it onto the ground, its contents are revealed
– Every new Toy Box world starts out with one of these dispensers
Path tool
– New path tool allows creators to add entirely new gameplay to their Toy Boxes, and add in elements and effects that were only previously possible through workarounds
– With the tool, players draw a path, dot by dot, in their world
– As each dot is added, the path attaches to those behind it
– When it's finished, creators can use it as an A.I. path
– Can use the tool to create paths for A.I. drivers to navigate or create rail shooters
– The camera can swoop by on a path, adding a cinematic flair
– The camera can also be locked onto a 2D plane, allowing for actual side-scrolling platform games
– Paths can be of varying widths, and they can be used to trigger effects such as fireworks
Proximity detector
– Assign the toy to a character, and they then have several invisible concentric circles radiating from their bodies
– Each section can trigger a different response
– Ex: cross one of the outer rings, and a townsperson can tell you to back off
– Get closer into its user-defined comfort zone, and it can be configured to run away from you
– Put it on an object and have sound effects play when you get too close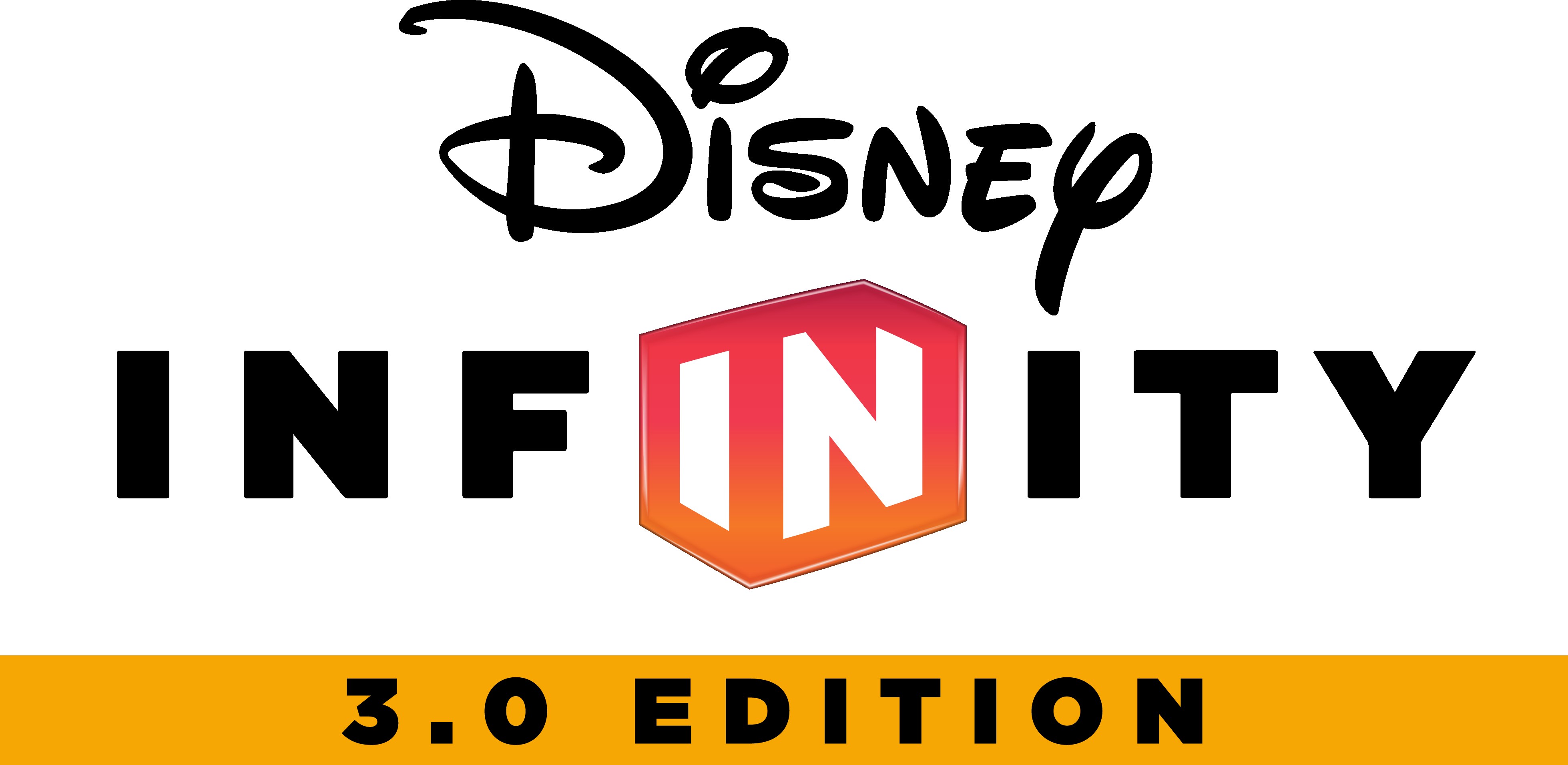 Game Informer has uploaded a couple of videos showing the first gameplay from Disney Infinity 3.0. In the first video, we get a look at the Tatooine track in Speedway. The second video showcases a bit of gameplay from the different playsets.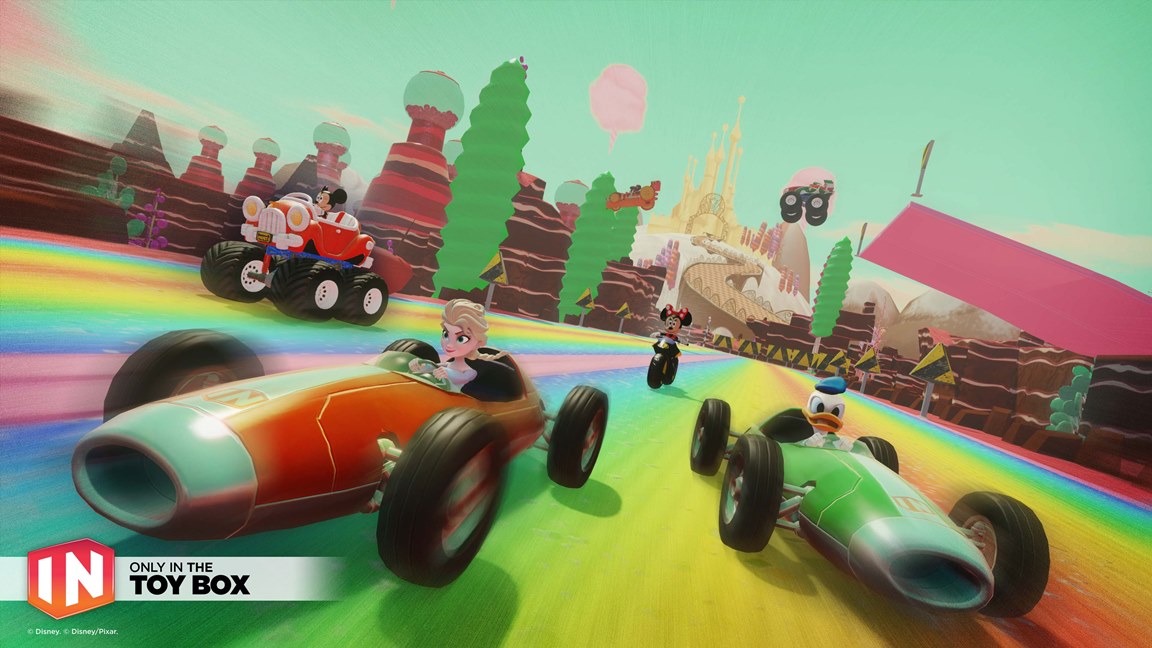 Game Informer has detailed two new Toy Box games for Disney Infinity 3.0: Speedway and Toy Box Takeover. Information about each can be found below. Be sure to check out Game Informer's full articles in the source links!
Speedway
– Avalanche wanted to improve driving
– Speedway: racing-focused Toy Box game
– Like Mario Kart, but with Disney Infinity's deep roster of characters, vehicles, and tracks
– Sumo Digital working on racing aspects
– Sumo Digital's involvement began when Disney Interactive John Vignocchi ran into Sumo's Sean Millard at GDC and professed his appreciation for Sonic & Sega All-Stars racing
– Sumo tweaked the driving controls to tighten them up and make them feel more consistent with a quality kart racer
– The team is "aiming for it be as much fun and as pick-up-and-play as Mario Kart"
– Tweaks/changes are implemented throughout Disney Infinity 3.0, not just Speedway
– Race in Frozen, Wreck-it Ralph, and a few Star Wars track
– One track is set inside of the Monsters, Inc. door factory
– Millard had to be convinced of its inclusion, as he wasn't sure how well it could work
– The track has thousands of hanging doors from the original film framing the racing action and creating plenty of rails the cars can jump on and slide along
– Speedway Toy Box will be sold as a separate, stand-alone game on a disc sometime after the release of Disney Infinity 3.0
– Will need the initial 3.0 starter set to play
Toy Box Takeover
– Previously called Villain Takeover
– Takes inspiration from top-down dungeon crawlers like Diablo
– Trying to learn from the mistakes with Disney Infinity 2.0's Escape from the Kyln Toy Box game
– Take on more enemies
– Battle continuously without interruption
– In Toy Box Takeover, The Incredibles' Syndrome gets his hands on an Infinity Wand, the tool players use to create their own worlds
– Syndrome starts pulling together worlds and iconic villains that span Infinity's myriad franchises, including Star Wars, Pixar, and modern and classic Disney
– New enemy variants specifically for Takeover
– Need to stay clear of The Void
– The Void: an unstoppable, slow-moving force that creeps up behind you, destroying everything in its path – including enemies
– Sidekicks can help you
– Sidekicks have been dramatically overhauled from the previous games
– They help you fight or act as support
– Upgrade sidekick stats and equipment in and outside of Takeover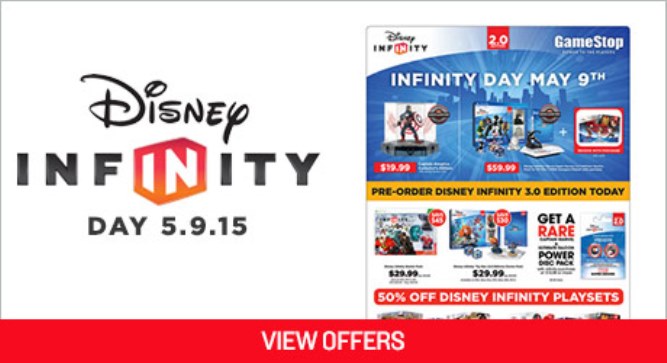 It's Disney Infinity Day over at GameStop today. The retailer is discounting various items relating to the series, including Starter Packs, figures, and more. We've attached the full ad below.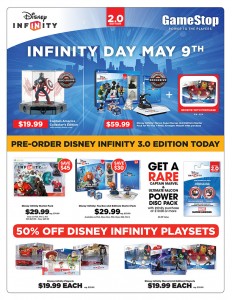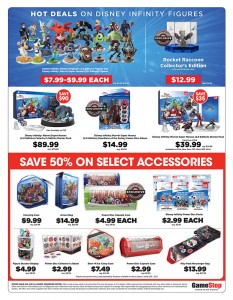 Head on over to this page to see if you have a GameStop location nearby hosting Disney Infinity Day.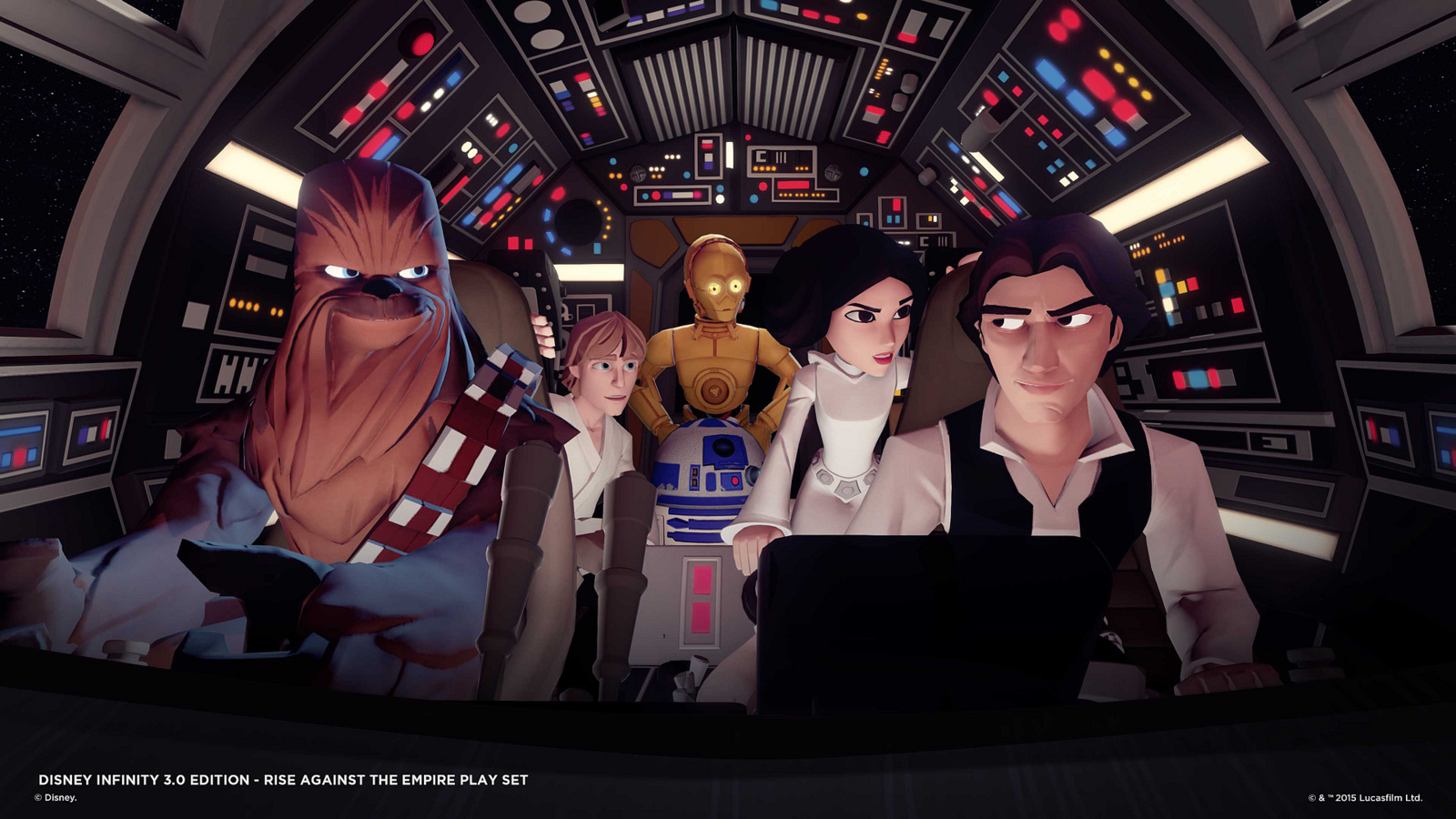 Game Informer has a new article up on Disney Infinity 3.0 that has a bunch of details about the game. We've rounded them up below, but be sure to check out the site's full preview here.
– Gobo (Pirates of the Caribbean and Guardians of the Galaxy Playsets) is working on 3.0
– The team is trying to incorporate as many elements from the Star Wars trilogy as possible
– Both Death Stars will need to be blown up during trench runs
– Star Destroyers will be battled in space
– Ride a Bantha from the bars of Mos Eisley to the dance floor of Jabba's palace
– Exlore the ice world of Hoth
– Battle the four-legged AT-ATs
– For the first time, AT-ATs can turn
– AT-ATs and AT-STs can correct themselves and turn when walking over any terrain
– AT-ATs and AT-STs can adjust their balance and recover if knocked over
– Young players have been brought in for weekly play tests
– Take down AT-ATs by piece by climbing their legs or take control of them yourself
– Ex: land a Snowspeeder on top of the AT-AT and break apart its back to reveal a giant controller with buttons to stand on to direct its movement and fire its weapons
– Can remove the controller from its back and carry it away to where you have a full view of the walking tank
– Can also explore Tatooine
– In this area, you'll find Sandcrawlers
– Ride on the roofs of Mos Eisley on a Batha
– Levels in the game are designed to allow players to do whatever they want in the context of a Star Wars world
– There were initially plans to have Ninja Theory make the Playset based on the first three films, with Gobo set to work on the prequel trilogy
– After examining the content of each of the trilogies, and some shifting, it was decided since Ninja Theory specialized in combat, it should be working on the trilogy that featured Jedis fighting at their prime
– This led Gobo to handling the trilogy since the studio had a background in racing and vehicles
– Can take control of iconic vehicles like the X-Wing and the Millennium Falcon
– Star Fox was an inspiration
– Not all space battles are on rails
– The two Death Star battles will be on rails
– Non-rail battles and flying around open space are like the all-range-mode from Star Fox 64
– Dedicated inputs make you do loop de loops and 180 degree turns and the bumpers on the controller let you lean tightly into turns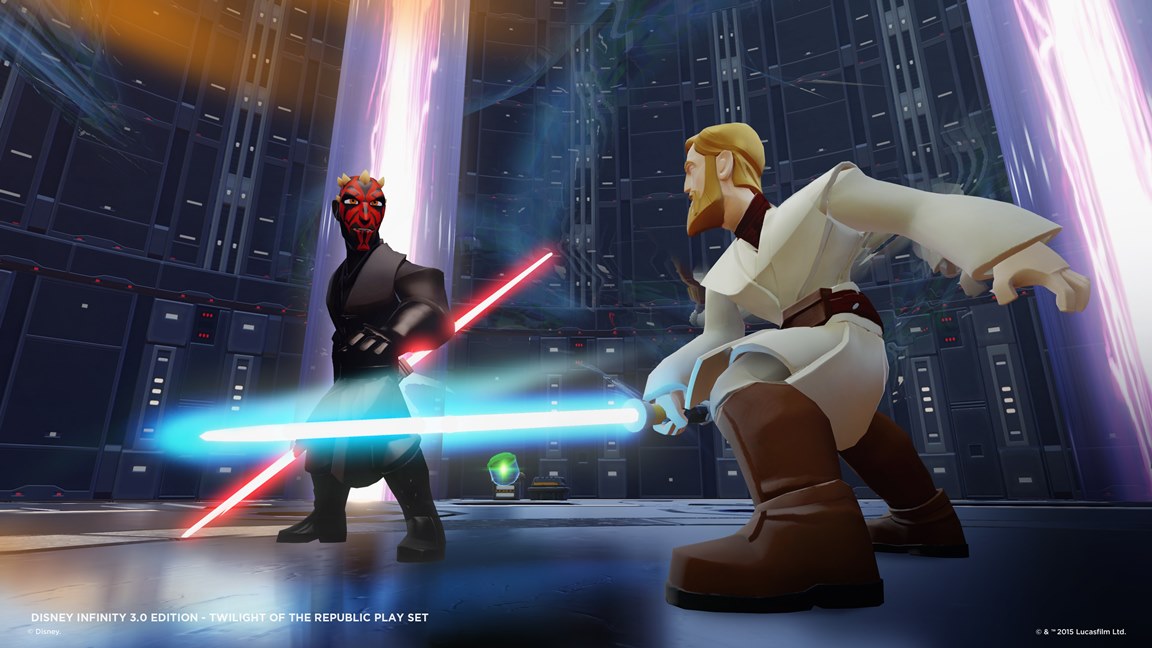 Game Informer published a new video feature that provides some insight into the creation of the Disney Infinity 3.0 Star Wars figures. There's also some commentary from Avalanche's Jeff Bunker. Watch the video in full below.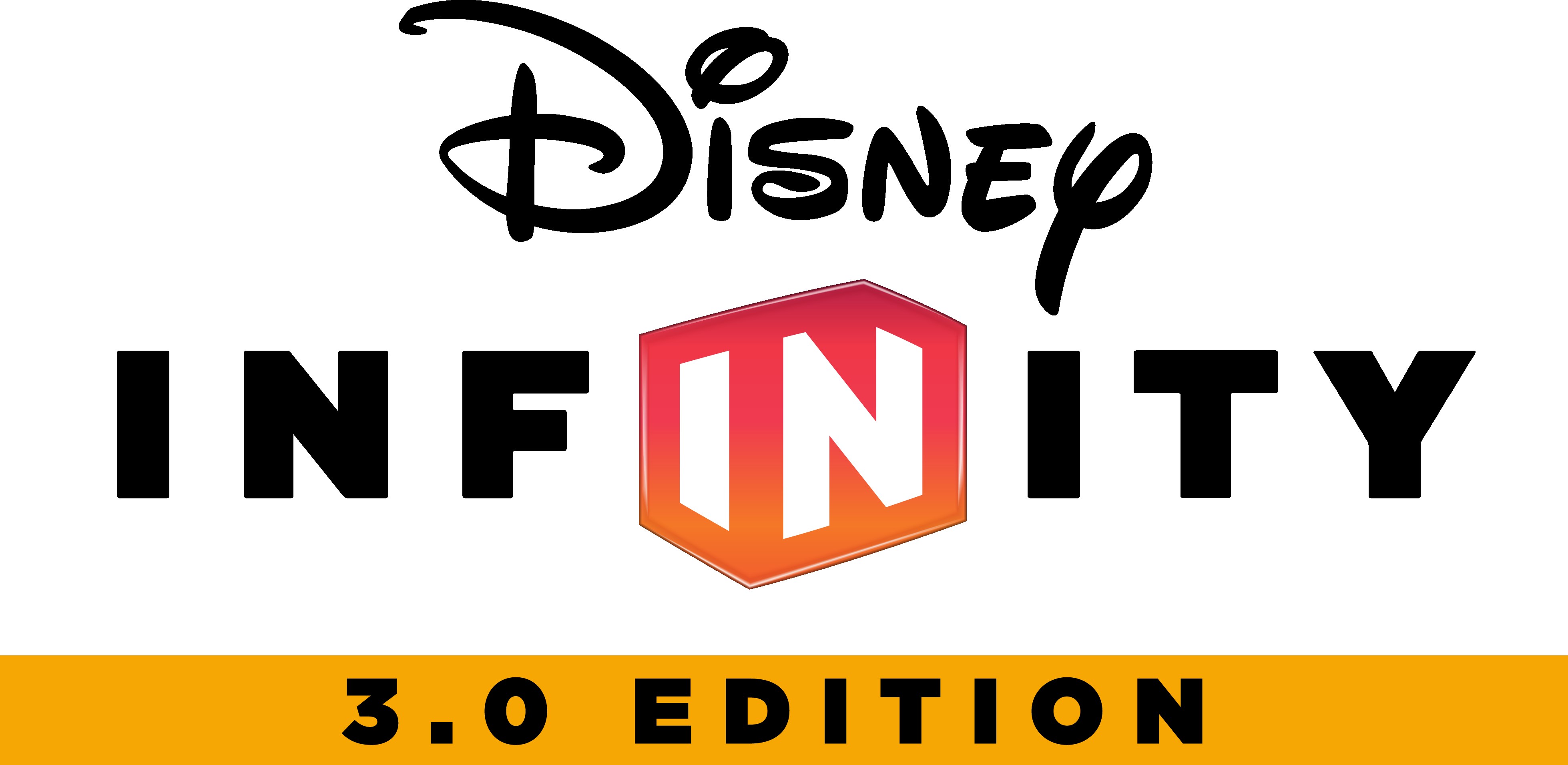 Game Informer has posted a bunch of photos showcasing the new Disney Infinity 3.0 figures. We've posted a few of them below, though you can find even more here.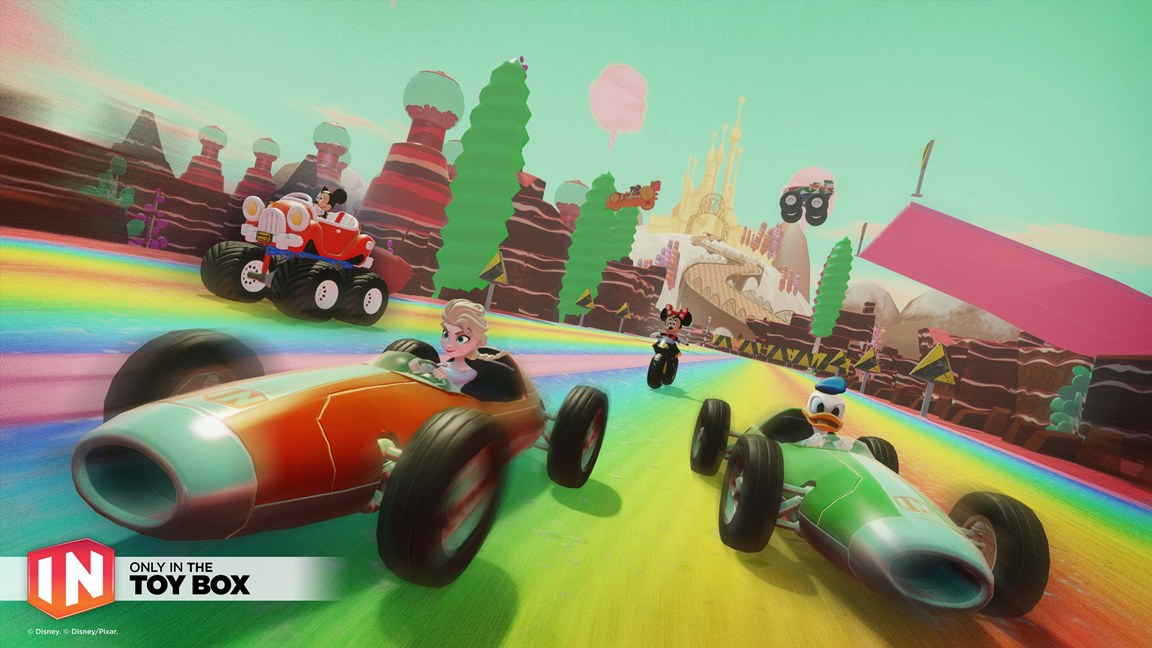 Disney Interactive is completing today's Disney Infinity 3.0 news cycle with an official announcement.
First, here's a brief overview as to what's new in the upcoming version:
Three Star Wars Play Sets, one set in the timeline of Episodes I-III, the second set during the original trilogy, Episodes IV-VI, and the third available this winter based on Star Wars: The Force Awakens
Additional Play Sets offering distinct gameplay and environments, including a Disney•Pixar Play Set based on the upcoming film Inside Out, and a Marvel Play Set featuring Hulkbuster Iron Man, Ultron, and other Marvel characters
A fully enhanced Toy Box with two new multiplayer Toy Box Expansion Games, Toy Box Speedway (kart racing) and Toy Box Takeover (action-adventure)
More figures of fan-favorite characters from across The Walt Disney Company, like Mickey and Minnie, Sam Flynn and Quorra from Tron: Legacy, Mulan and Olaf, among many others
And here's an overview of the different Star Wars Play Sets:
Each of the Star Wars Play Sets offers distinct experiences, with varied gameplay, environments and characters. The Star Wars: Twilight of the Republic Play Set takes place in the height of the Jedi's powers, where players will use the Force and Lightsabers in epic battles and master their combat skills alongside Ahsoka Tano, Anakin Skywalker, Obi-Wan Kenobi, Yoda and Darth Maul. The Star Wars: Rise Against the Empire Play Set will take players on galaxy-spanning missions with Luke Skywalker, Princess Leia Organa, Han Solo, Chewbacca and Darth Vader, piloting X-wing fighters or the Millennium Falcon to fight stormtroopers, or exploring and partaking in land-based missions on planets like Tatooine, Hoth, and Endor. Additionally, fans will have the unique opportunity to play with all of the Star Wars characters in all of the Star Wars Play Sets.
Aside from the likes of Star Wars Play Sets, Disney Infinity 3.0 also introduces the new 3D Toy Box Hub, which allows players to more easily choose from a wider selection of gameplay experiences. The different types include platform, racing, and farming simulation games. Toy Box Takeover (action-adventure gameplay) and Toy Box Speedway (kart racing) will be added as Toy Box Expansion Games.
Disney Infinity 3.0 will support all figures and Power Discs from the original 1.0 and 2.0 editions. These items will work in the game's enhanced Toy Box. Power Discs will now be sold in labeled franchise-specific packs of four. We'll be hearing about more Disney, Disney•Pixar, Marvel and Star Wars figures and Play Sets "in the coming months."
Disney Infinity 3.0 launches this fall. The Starter Pack is priced at $64.99, and includes the Disney Infinity 3.0 Edition Base and software, the Star Wars: Twilight of the Republic Play Set, Ahsoka Tano and Anakin Skywalker character figures, and a web code card that unlocks content for PC and mobile devices.
Check out the first screenshots from Disney Infinity 3.0 below.
Source: Disney Interactive PR