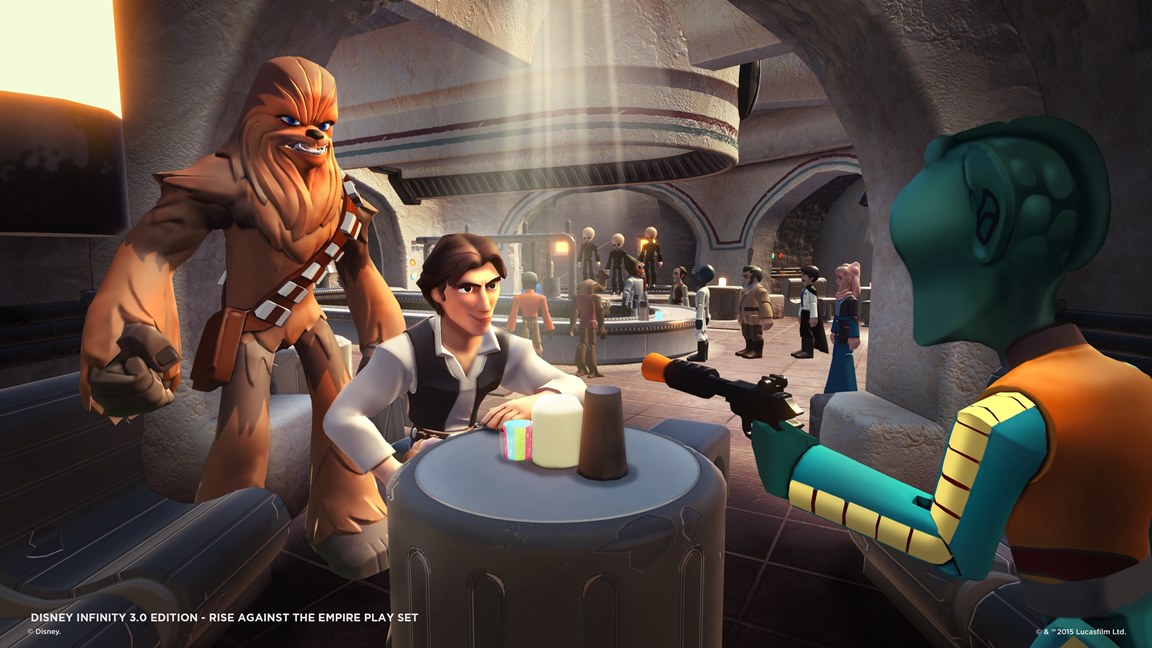 Disney Interactive released a new trailer for the Star Wars Rise Against the Empire Play Set in Disney Infinity 3.0. Check it out below.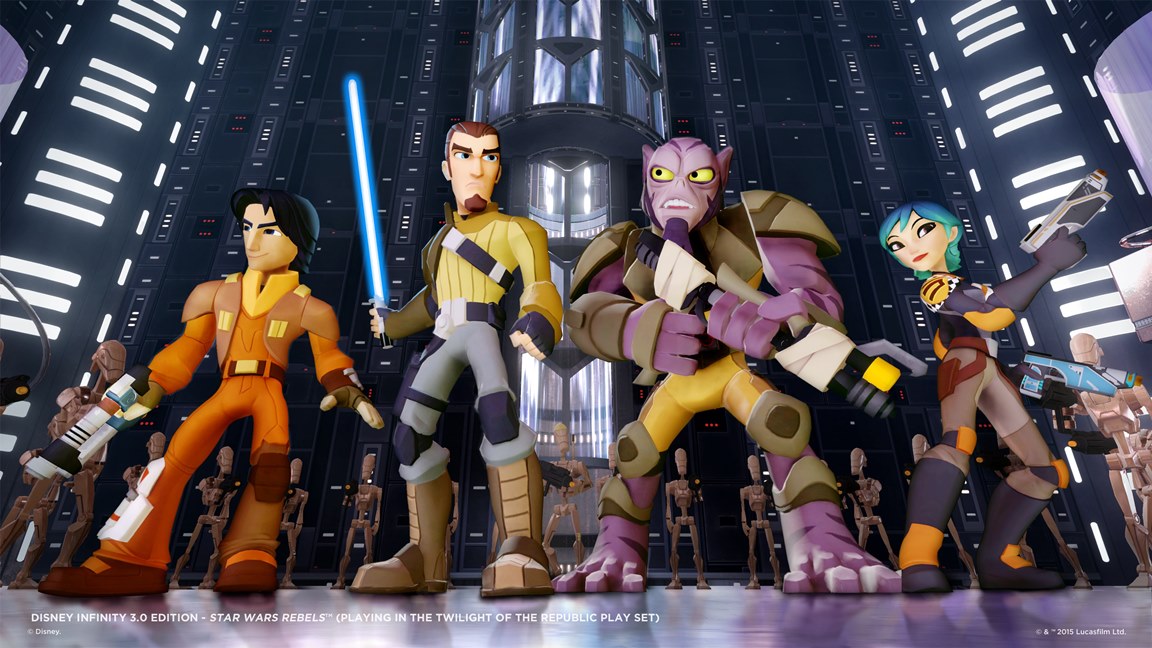 Star Wars characters from the animated TV series Star Wars Rebels will be supported in Disney Infinity 3.0, Disney Interactive and Lucasfilm announced today.
Kanan Jarrus, Ezra Bridger, Sabine Wren, and Zeb Orrelios will be available in the Disney Infinity 3.0 Toy Box. All characters are unlockable within each Star Wars Play Set as well.
First screenshots of the Star Wars Rebels characters in Disney Infinity 3.0, along with figure images, are posted in the gallery below. You'll also find overviews of Kanan Jarrus, Ezra Bridger, Sabine Wren, and Zeb Orrelios after the break.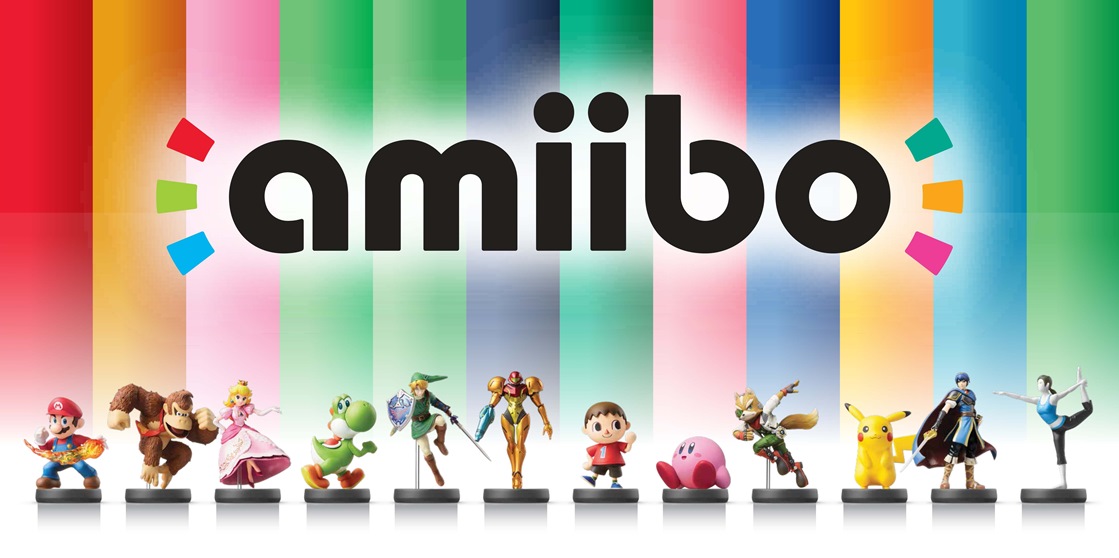 It's well known that Nintendo's amiibo figures have been suffering from shortages almost since launch. That's unlike other toys-to-life brands, which have been relatively well-stocked.
John Vignocchi, the executive producer of Disney Infinity, was recently asked by Game Informer if the company is doing anything to prepare for the high demand for Star Wars figures in light of the amiibo situation. To this, he said:
There is never an intention to create a shortage of any figures. It is irresponsible and rude to your hardcore fans. They don't want to create frustration or the hunt. So they will be stocking the shelves well!
We can't say for certain that Vignocchi was blasting amiibo specifically, but his words do apply to Nintendo's situation. No one is really happy with the lack of stock and consistent shortages!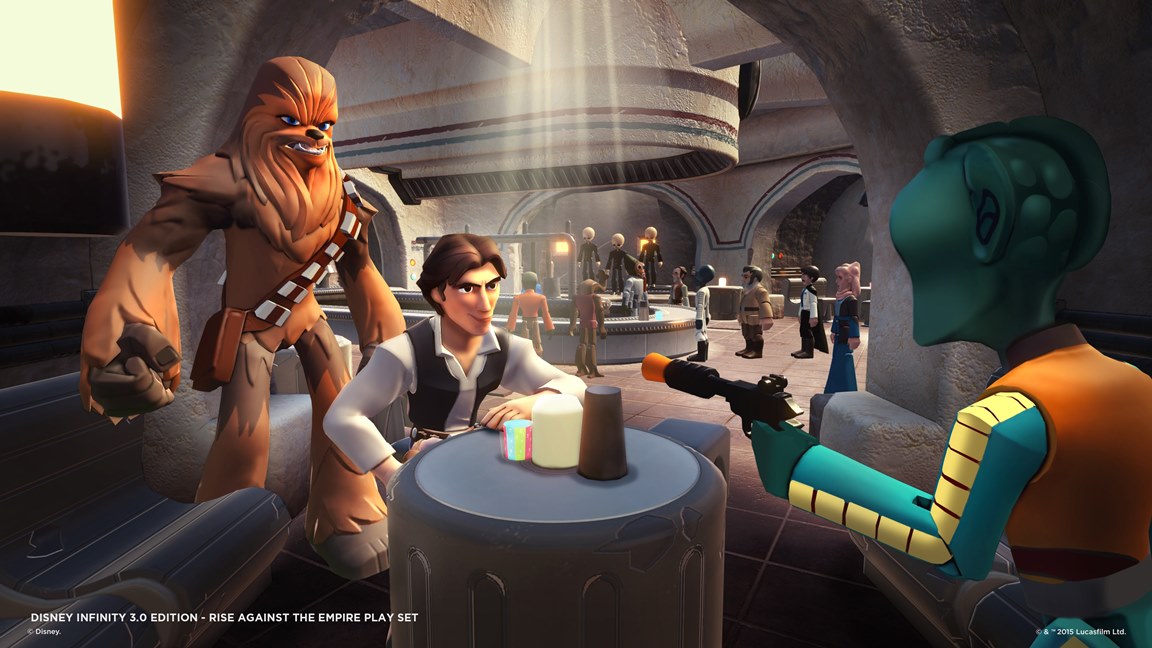 Earlier today, Disney Interactive held a stream and showed a bunch of footage from the Star Wars Rise Against the Empire Play Set for Disney Infinity 3.0. We've posted it after the break due to auto-play.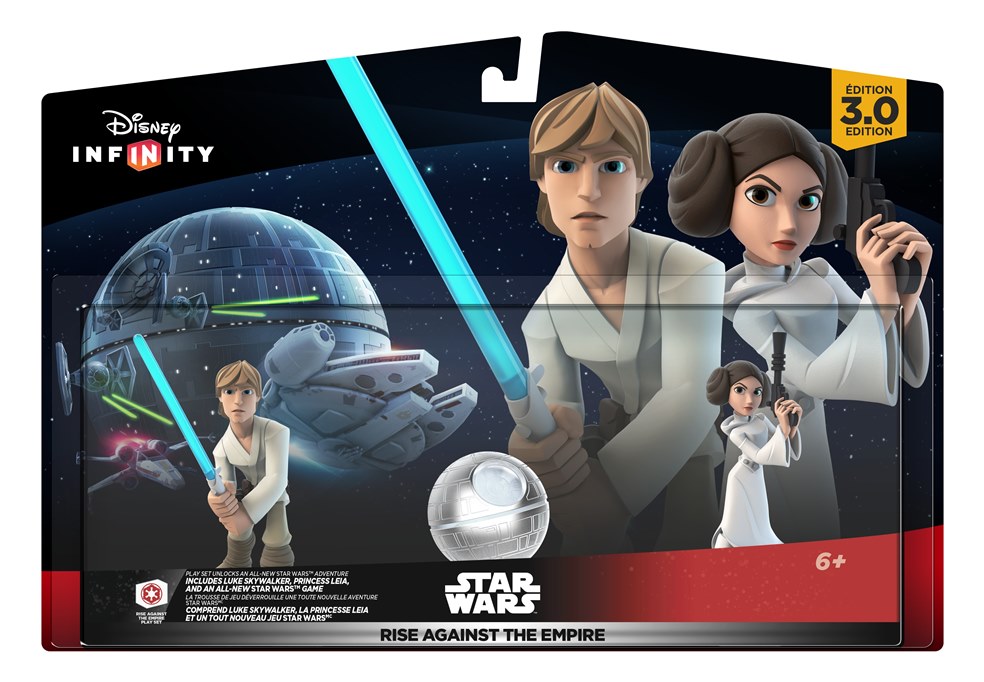 A couple of videos have come in for the Disney Infinity 3.0 Star Wars Rise Against the Empire Play Set. Footage as well as a look at the figures can be found below.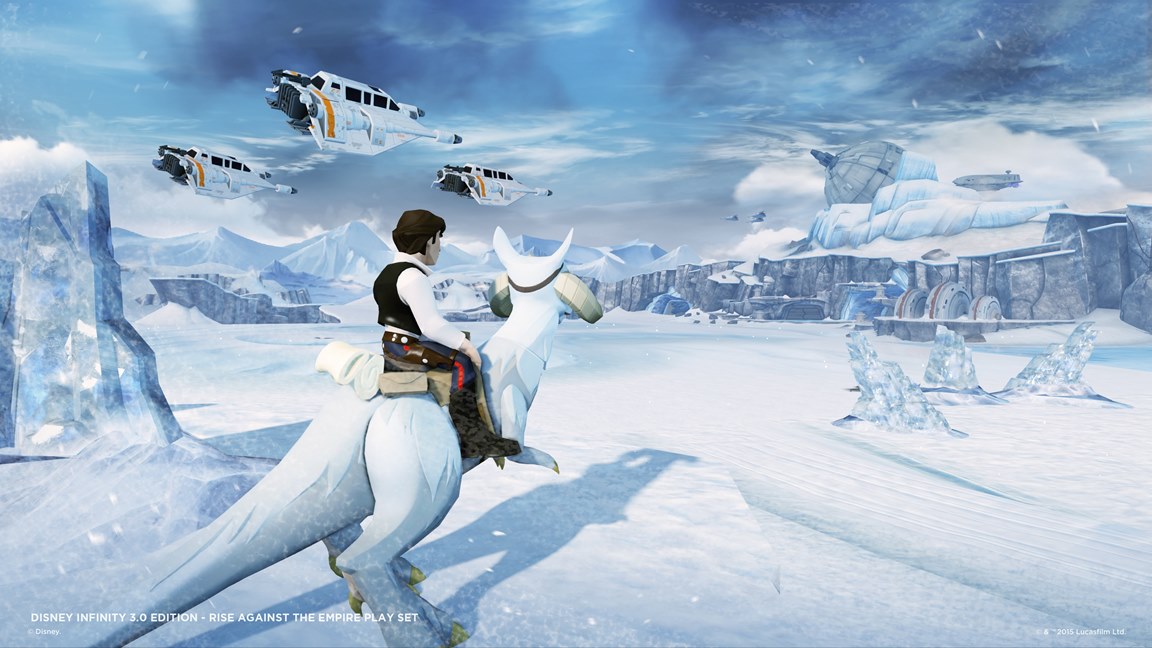 Disney Interactive shared new details about the Star Wars Rise Against the Empire Play Set for Disney Infinity 3.0. Studio Gobo, in partnership with Avalanche Software, is handling development.
The Star Wars Rise Against the Empire Play Set features "galaxy-spanning missions with legendary Jedi Luke Skywalker, Rebel leader Princess Leia Organa, heroic smuggler Han Solo and his trusty co-pilot Chewbacca to help defeat Darth Vader and overthrow the evil Galactic Empire." Players will be able to experience action-adventure gameplay "as they explore open world planets like Tatooine on foot or on a Bantha, take down AT-AT walkers aboard a snowspeeder on Hoth, out-maneuver stormtroopers on a speeder bike on Endor, and partake in epic space battles in an X-wing starfighter to destroy the Death Star."
The Star Wars Rise Against the Empire Play Set comes with Luke Skywalker and Princess Leia Organa figures. Han Solo, Chewbacca and Darth Vader will also be available and sold separately.
View some screenshots and figure images from the Star Wars Rise Against the Empire Play Set below.
Source: Disney Interactive PR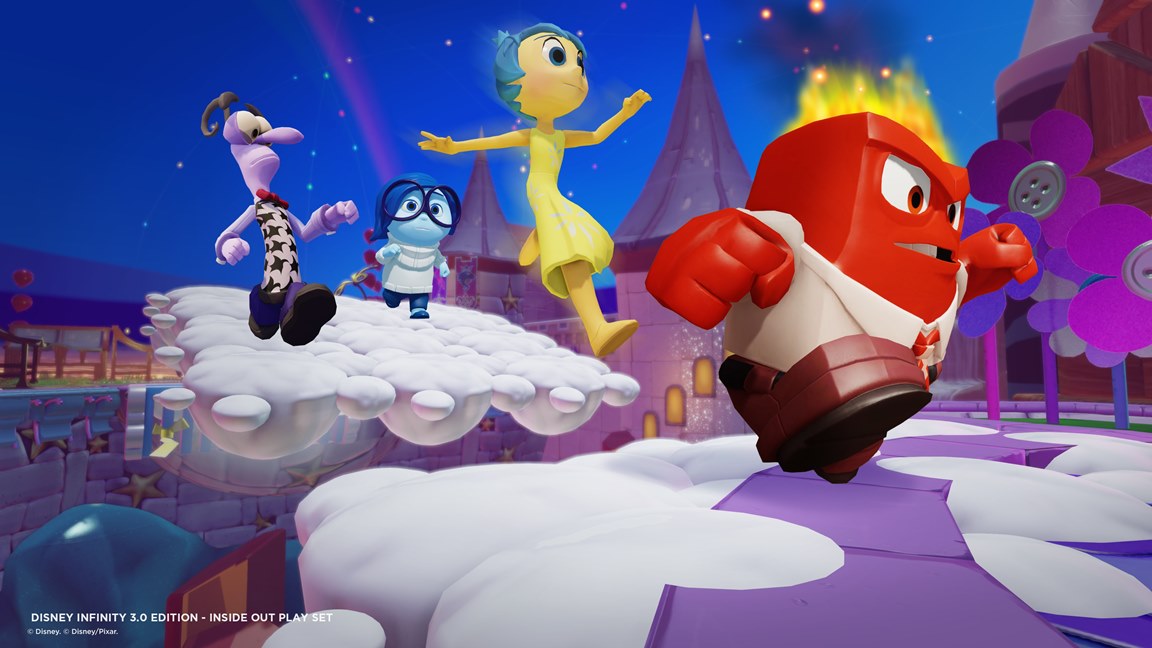 Polygon uploaded a bit of extra direct-feed footage from the Disney Infinity 3.0 Inside Out Play Set. We've posted the video below.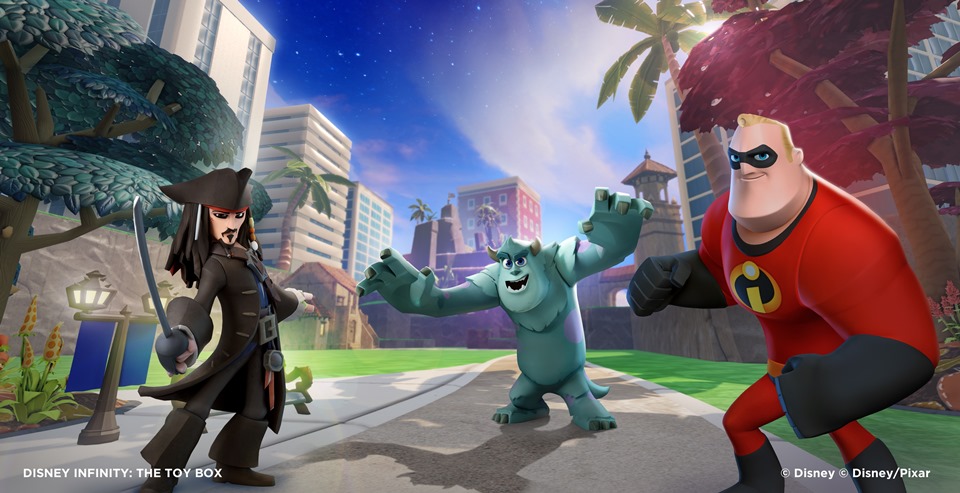 Game Informer shared another Disney Infinity-centric video today. Below, Avalanche Software's general manager discusses the struggles of the licensed games industry and the birth of the Infinity series.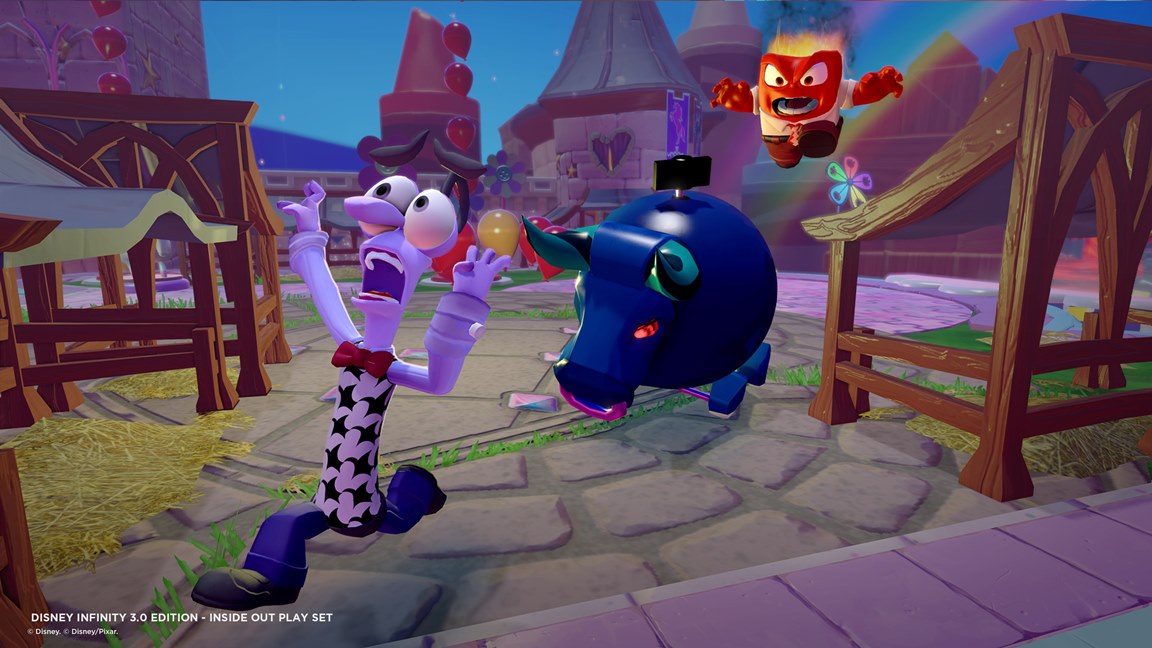 Game Informer published an extensive report about the Inside Out Play Set coming to Disney Infinity 3.0. Details from the articles can be found below, and the full article is located here.
– Sequel to the film
– Riley is still the star
– While babysitting and watching TV, Riley falls asleep
– Riley accidentally brushes up against the remote as she's sleeping which changes the channel to a scary movie
– This breaches her subconscious and all these scary images get into her head
– Riley's emotions need to attend to this crisis
– Fight against broccoli, swamp creatures, bats, and other baddies
– More platforming focused than the other Play Sets
– Each emotion has its own unique ability
– Anger can run across lava
– Disgust can high jump
– Fear runs quickly
– Joy can glide across large gaps
– Sadness can walk across clouds
– Clouds are a big component of the levels
– Although Sadness can walk across them with ease, any other character can only step on them briefly before they disappear
– Need to quickly jump if you want to get past them without using Sadness
– If you're playing co-op, Sadness can pick up another character like Anger and walk across the clouds with him
– Anger can pick up Sadness and carry her across the lava should she need it
– Can play alone if you want, but co-op is encouraged
– Musical gameplay: flip switches back and forth, turning on and off various platforms; match the musical lines and which platforms you're going on to get through the various areas
– Gravity feature switches your perspective
– This turns the world and making you platform upside down
– Pop and collect balloons in the levels
– Need to swap characters for harder-to-reach balloons
– One enemy type is a bull that charges at you the moment they see you
– Can only defeat bulls by getting near an edge and move as it charges at you, so it falls off
– Swap characters by putting the other one on the Infinity Base and then can bring up the character wheel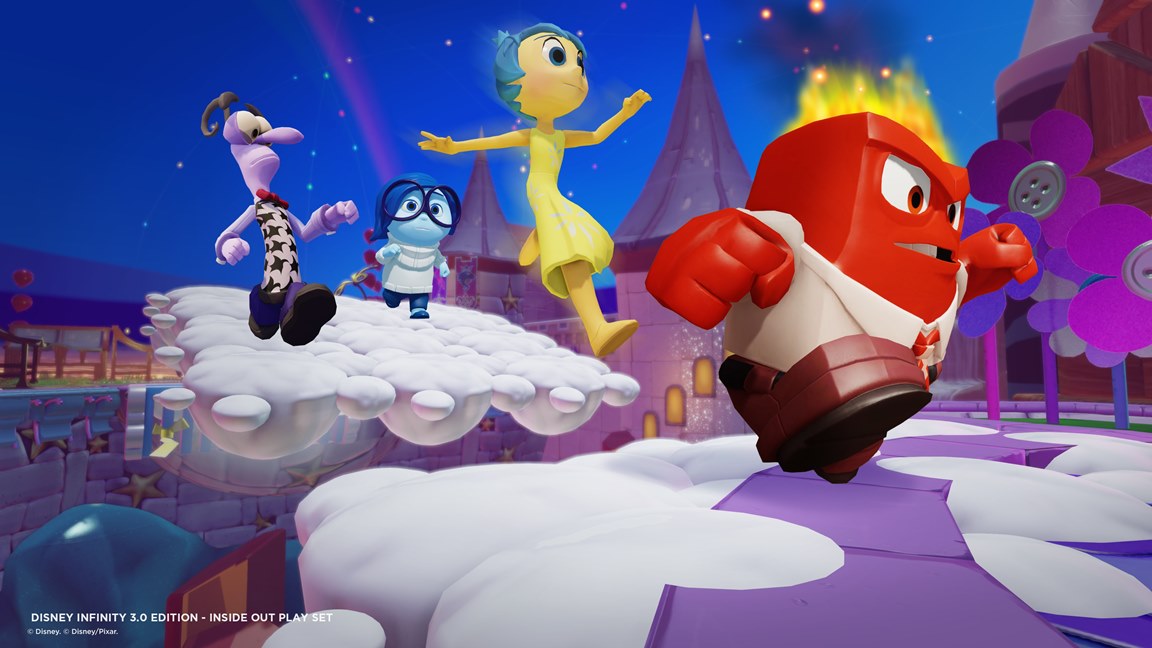 Disney Interactive has now released a trailer for the Disney Infinity 3.0 Inside Out Play Set trailer. Meanwhile, Family Gamer TV has extra footage and a video showing off the related figures. All of the latest videos are posted below.