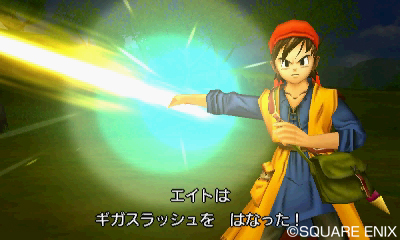 We have a few more screenshots of Dragon Quest VIII on 3DS. Each image can be seen in the gallery below.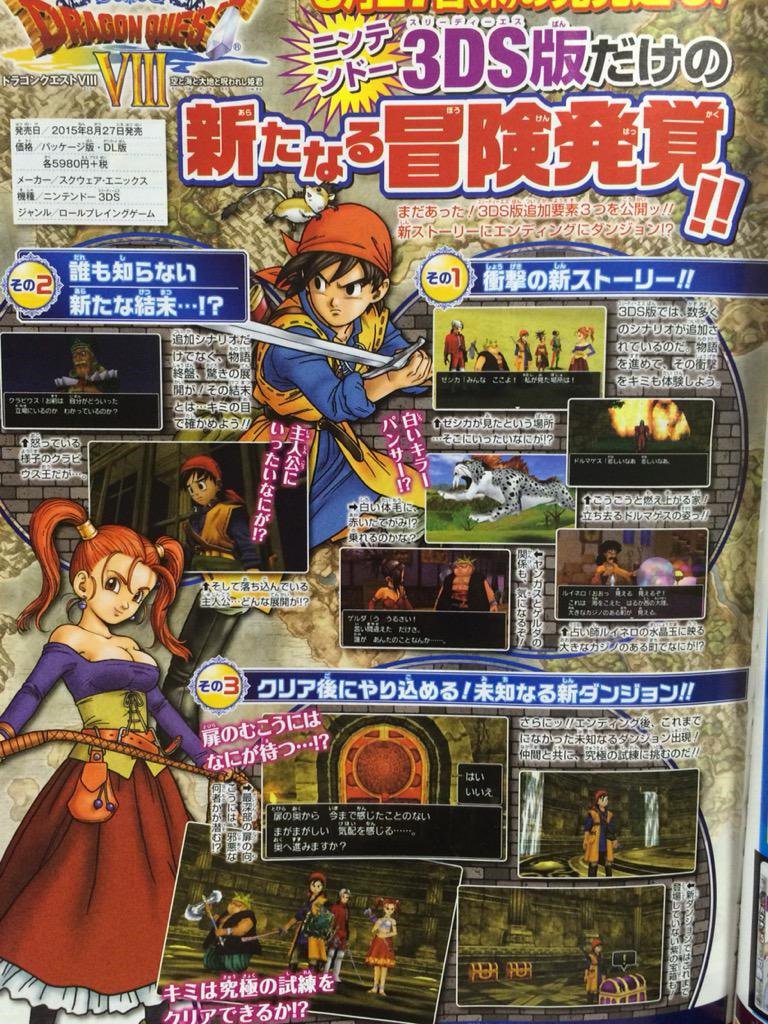 According to the latest issue of Jump, Dragon Quest VIII will have a new ending. The magazine only provides clues of "a surprising development," "furious King Clavius," and "the protagonist gets depressed."
Additionally, after completing Dragon Quest VIII, Jump mentions that players can take on a new dungeon called "The Ultimate Trial". This has players looking for a never-before-seen "purple treasure chest."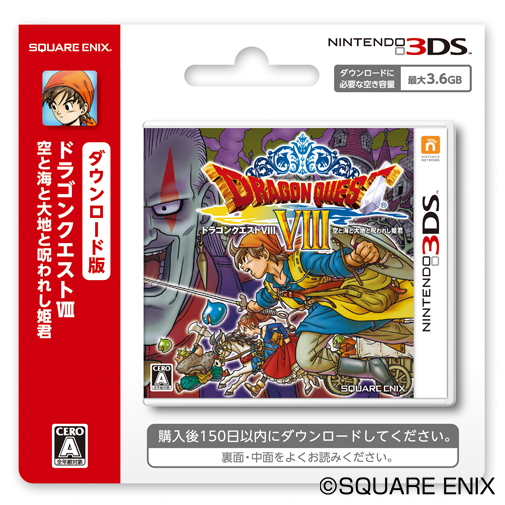 Square Enix issued the download card for Dragon Quest VIII in japan today, which is posted above. Additionally, we now know of the game's file size. Dragon Quest VIII will take up 3.6 GB (roughly 28,800 blocks) of space on an SD card.
Dragon Quest VIII is coming to Japan on August 27. The digital version is available for pre-load on the Japanese eShop.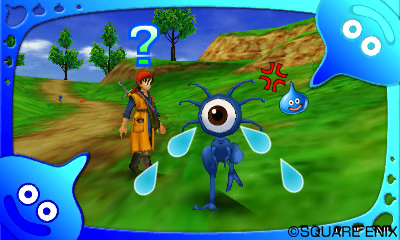 – Personalize photos you take in Camera Mode with stamps, frames, and various arrangements
– Alter the stamp's size and angle to your liking
– 3DS version significantly increases the costume lineup
– Use these costumes to take even nicer pictures
– Can exchange photos via StreetPass
– Choose the one you'd like to send to everyone, add a message, and create a "Postcard"
– If someone else has also set a postcard, you'll automatically exchange postcards when you pass them
– Can also see how your postcards have been evaluated
– Evaluations: "Interesting," "Pretty," "Surprising"
– See how many times it's been passed around
– Based on this, you can receive rewards like items or additional photo arrangements
– Share photo postcards via the Internet in addition to StreetPass
– Alchemy element, casino, Monster Arena shown in the screenshots as well
– Items created via alchemy in the 3DS version are completed immediately upon putting in materials
– Tons of new items for alchemy
– The Monster Arena adds a new rank and new scoutable monsters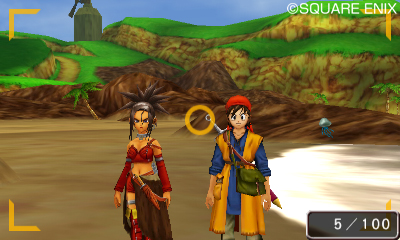 Square Enix's latest update on Dragon Quest VIII sheds new light on the game's camera features.
It will be possible to enter camera mode by hitting the start button. Players can then take photos of different scenes, all of which are saved to the SD card. Photos can also be taken with the character and your favorite party character.
Also detailed today are Dragon Quest VIII's "Photos Quests". When players visit the game's town, they'll come across the "Photographer Fort" NPC. He'll give you his notebook of quests that can be checked at any time. There are quests in which players take pictures of rare items and monsters, along with famous locations. Also, some of these quests will earn you more stamps than others.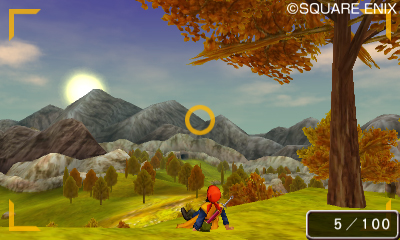 Square Enix released new screenshots from Dragon Quest VIII showing elements such as the camera mode and Photo Quests. View them in the gallery below.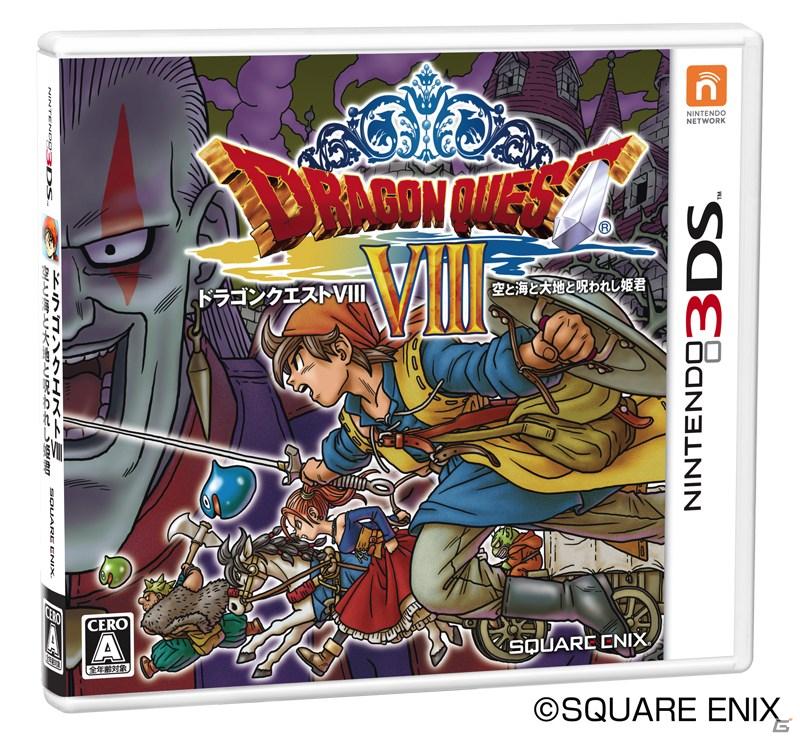 Square Enix isn't the only company behind Dragon Quest VIII on 3DS. It turns out that Cygames is developing this new version.
Previously, Cygames worked on mobile titles like Rage of Bahamut and Dragon Quest Monsters Super Light.
Dragon Quest VIII launches for 3DS in Japan on August 27.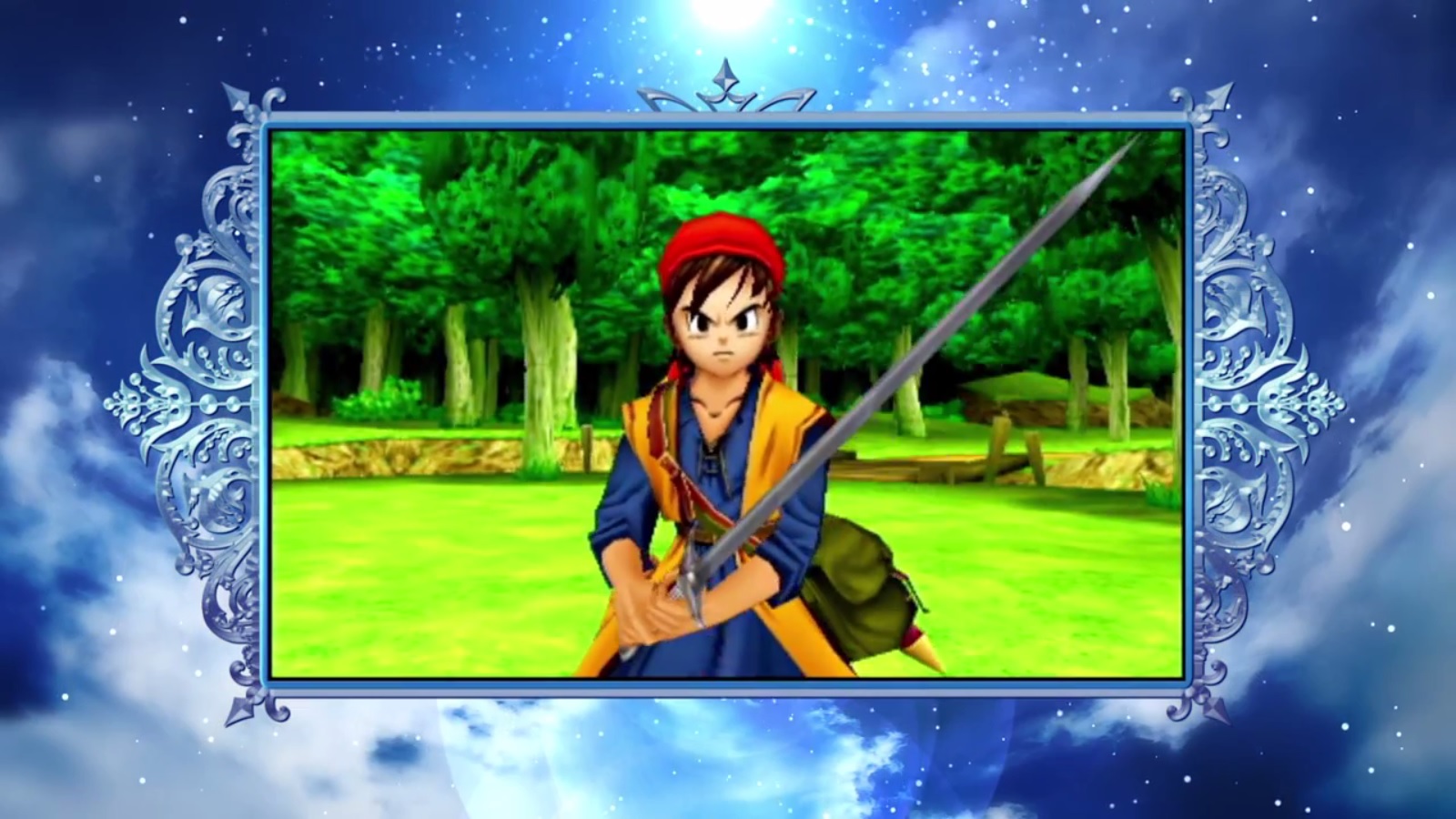 Square Enix prepared a second trailer for Dragon Quest VIII on 3DS. You can watch it if you're in Japan. If you're not, you'll need to enter this URL on this page.
Square Enix naturally had to make things difficult. They've limited the trailer's availability to those who reside in Japan. If you use that proxy link though, everything should be okay!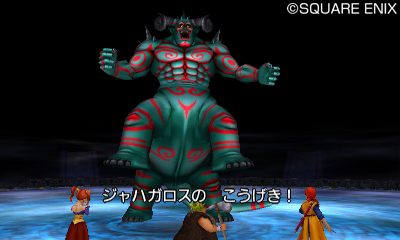 Square Enix has brought out new screenshots of Dragon Quest VIII. Today's images showcase the new dungeon as well as the new boss known as Jahagaros. Check out the full set below.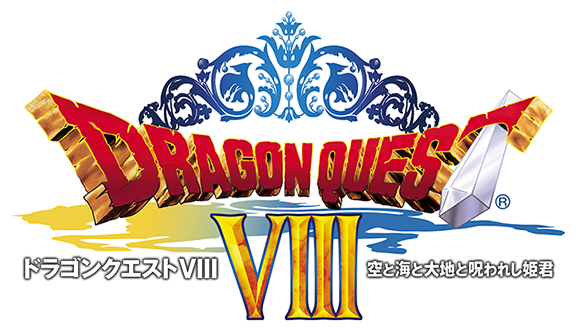 A new feature was announced for the upcoming 3DS version of Dragon Quest VIII today – Camera Mode, which allows you to take a picture of the top screen, which is then saved to your 3DS' SD card. However, this feature is not just for taking screenshots – you can get special requests from NPCs who ask you to take pictures of rare monsters and hidden items and who will reward you for doing so. When taking pictures of your party members, you can also have them take special poses.