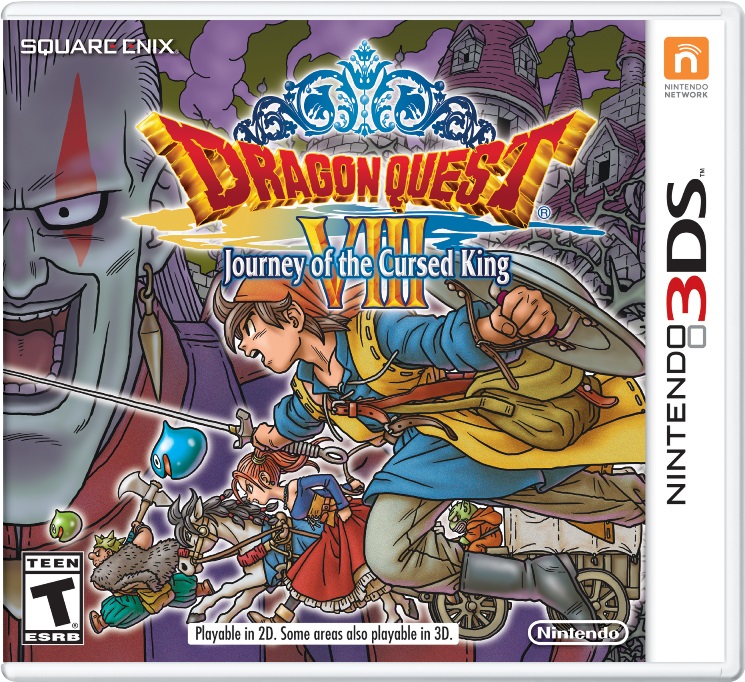 Nintendo World Report now has a video up containing 14 minutes of footage from the English version of Dragon Quest VIII. Watch it below.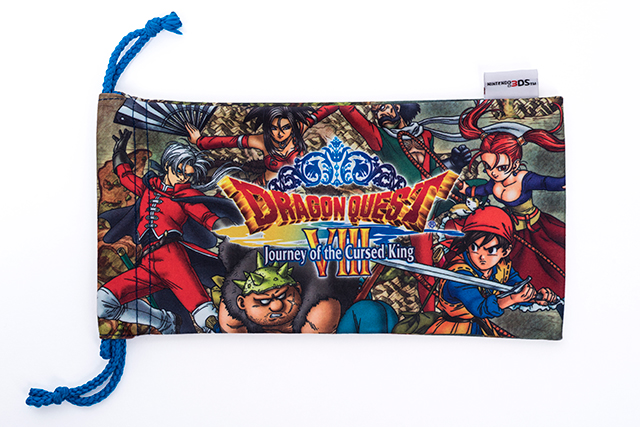 GameStop is offering a pre-order bonus for Dragon Quest VIII. If you reserve the RPG there, you'll be provided with a pouch. This is available both in-store and online.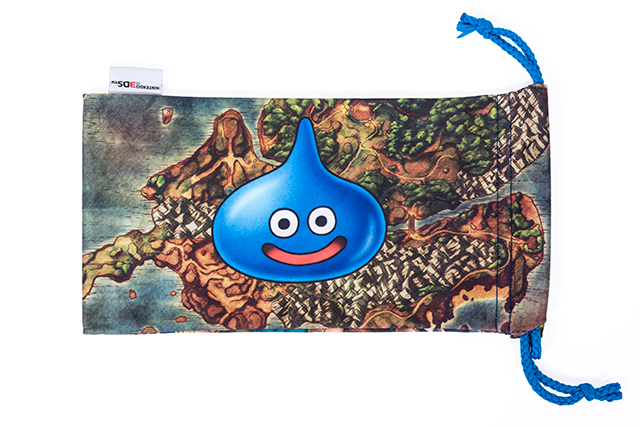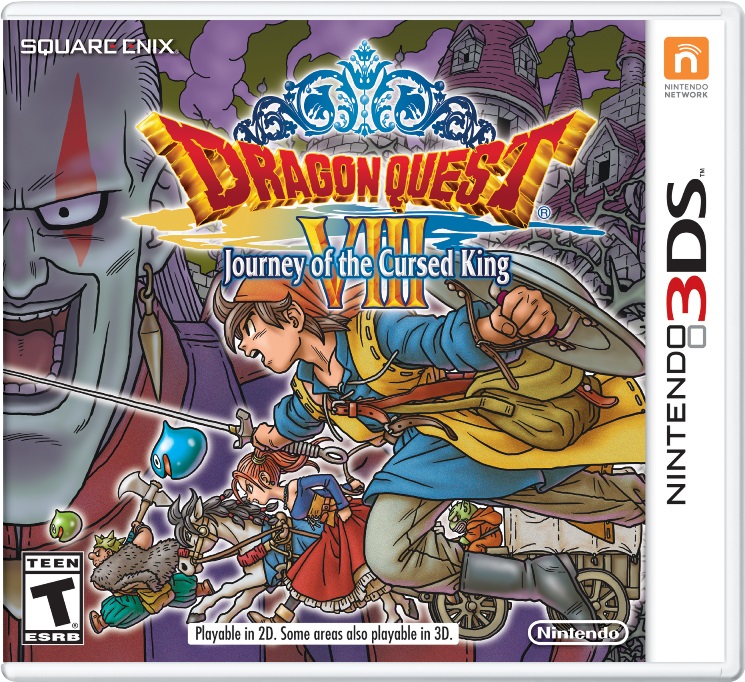 Nintendo published a new Dragon Quest VIII trailer today that specifically focuses on the RPG's story. We've attached it below.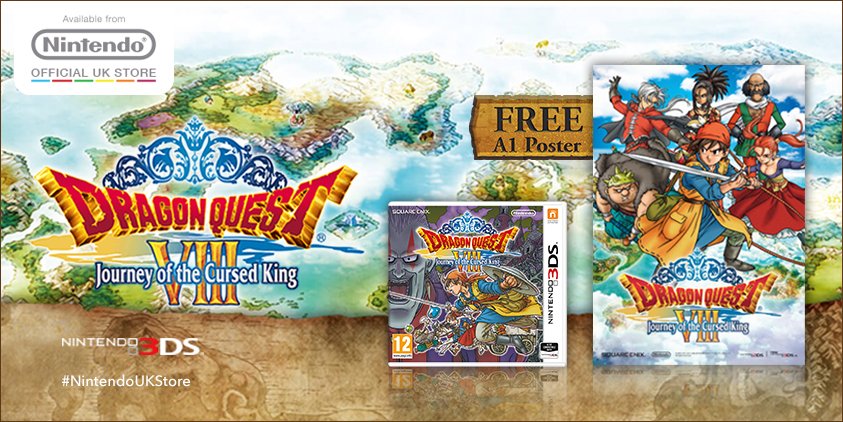 The Nintendo UK store often offers bonuses for those who pre-order games. With Dragon Quest VIII, you'll receive a free poster by reserving early. You can place an order here.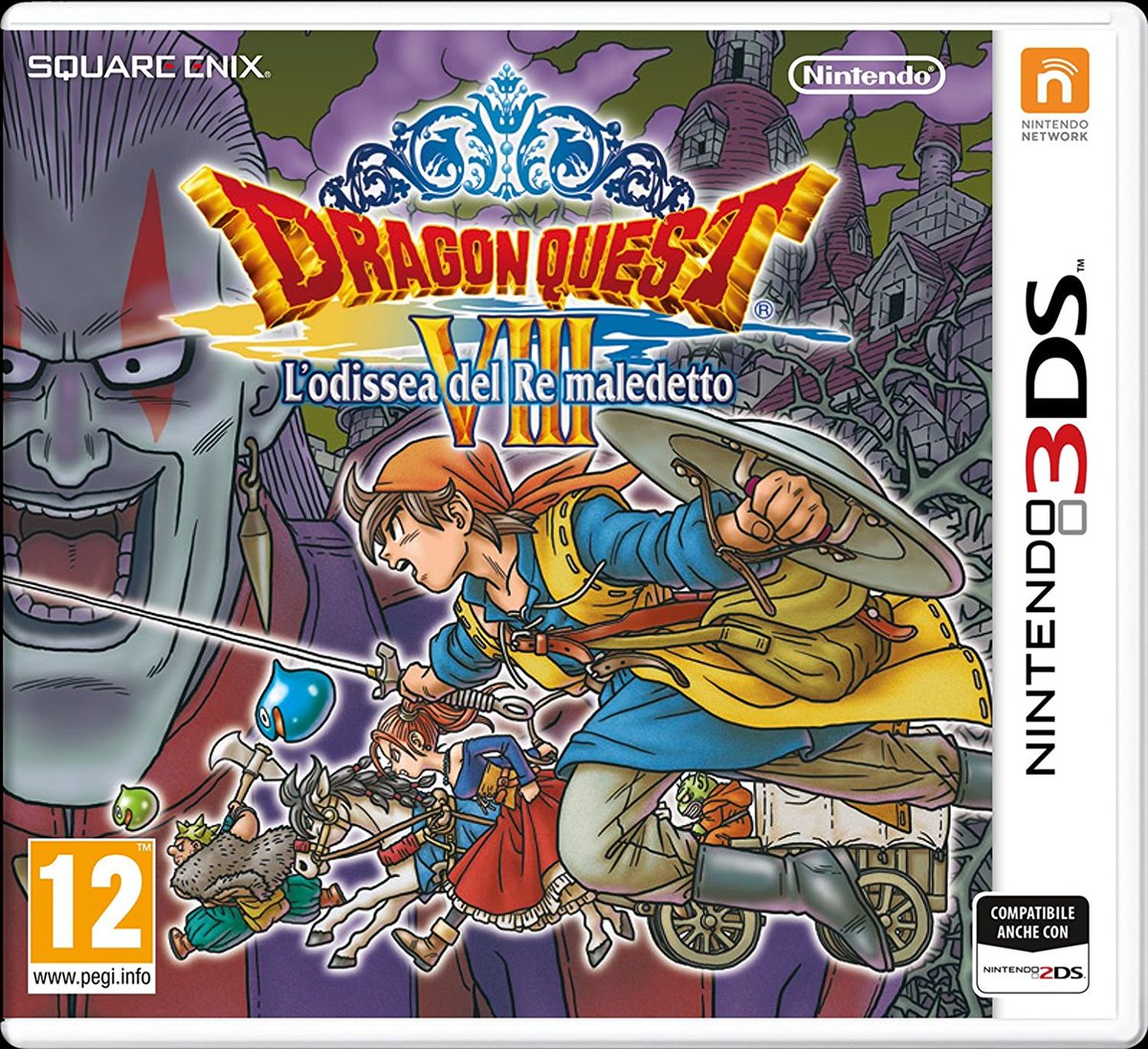 The European boxart is now in for Dragon Quest VIII, featuring the same design as the one featured in North America. Check it out above.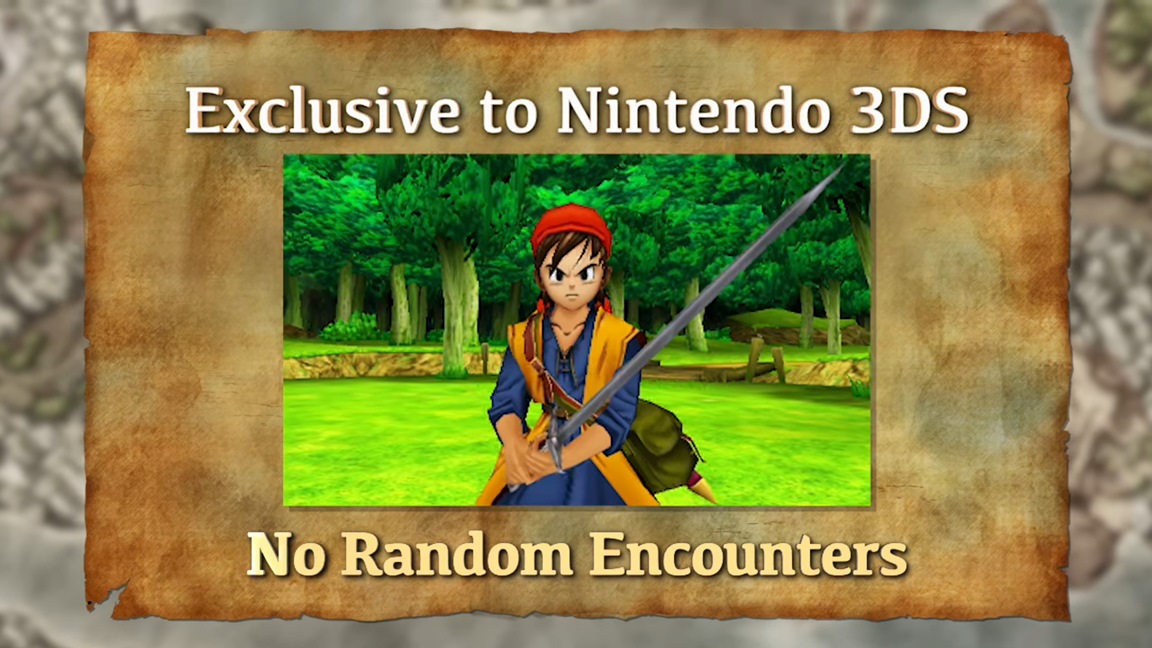 Having announced Dragon Quest VIII's western launch of January 20 a couple of hours ago, Nintendo now prepared a new English trailer for the game. View it below.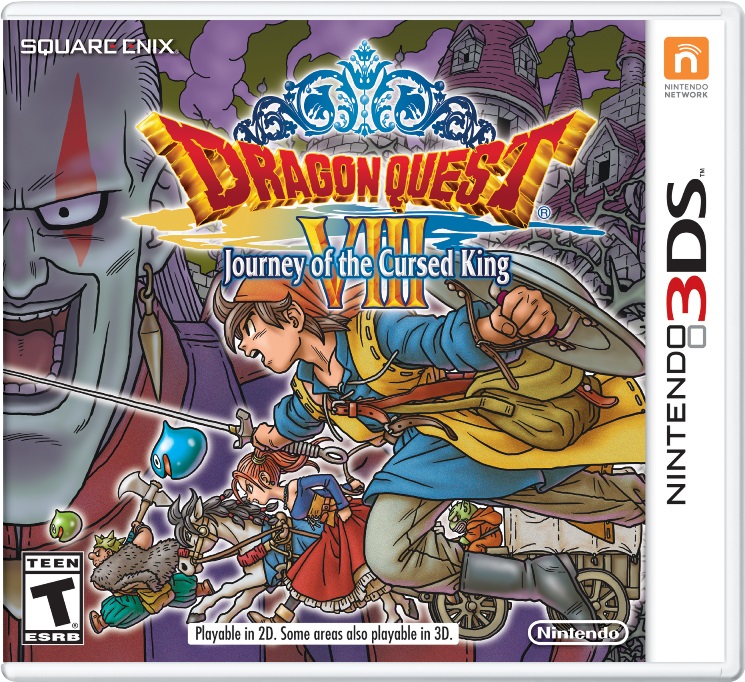 Update: Bumped to the top. Nintendo has just confirmed the same date for Europe.
---
Original: Dragon Quest VIII is heading to North America on January 20, Nintendo has just announced. You can take a look at the official boxart above.
This new version of Dragon Quest VIII features two new playable characters and additional side quests. Also included is a new Quick-Save function and a "Speed Up" feature to increase battle speed. Players can also take photos, customize them, and share images via StreetPass or by nabbing them from the SD card.
Head past the break for today's full announcement with additional details about Dragon Quest VIII. View some English screenshots below.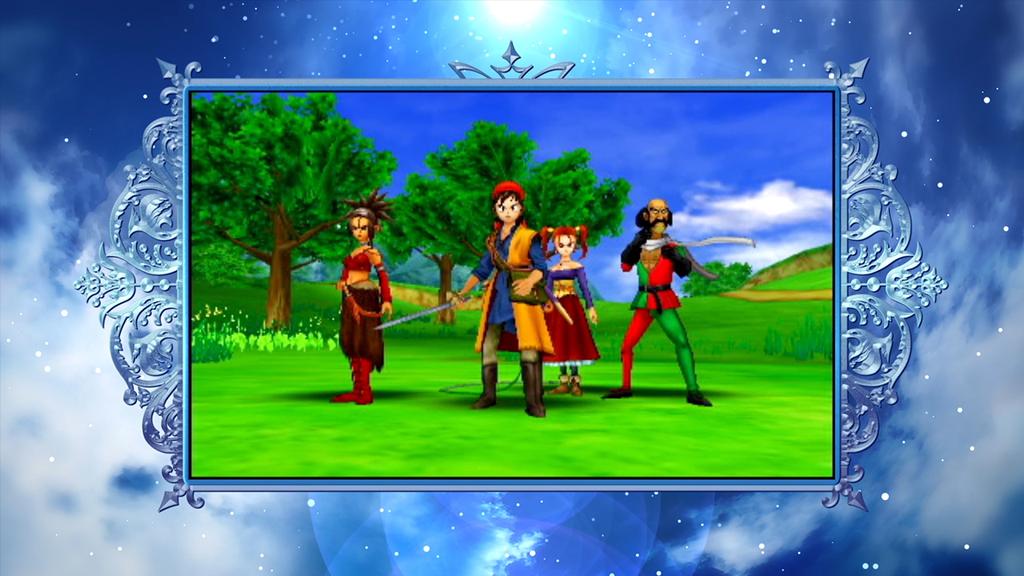 It's been a three year wait since the original Japanese release, but Dragon Quest VII finally landed in North America and Europe on 3DS yesterday. However, Nintendo is also hard at work localizing another Dragon Quest game. Next year, we'll be seeing Dragon Quest VIII on 3DS.
At the PAX panel for Dragon Quest VII a couple of weeks ago, Nintendo showed some footage from the English version of Dragon Quest VIII. Fans were treated to the intro, which confirmed voice acting just like the PlayStation 2 version as both the king and Yangus spoke. Also, it seems that there will not be orchestrated music like Dragon Quest VII's localized 3DS release.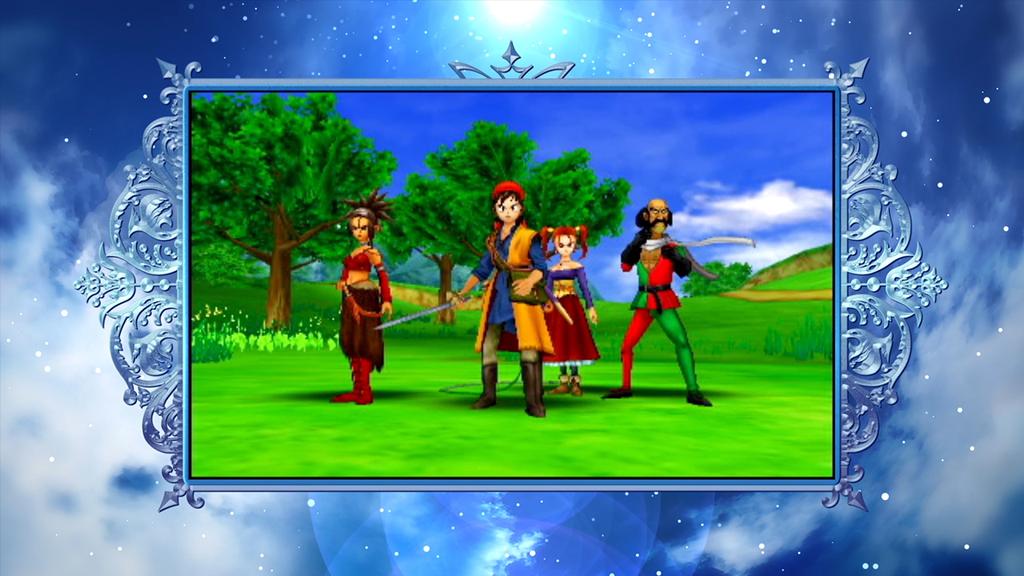 Dragon Quest VII is finally heading west in September. But there's still one other big Dragon Quest 3DS game that we haven't heard about in quite awhile. That of course is Dragon Quest VIII.
The RPG did appear in Nintendo's release schedule that we posted earlier today. In North America, it's still listed for 2016. In Europe though, it's now apparently coming next year. If we don't hear about it soon, I can't imagine that Dragon Quest VIII will remain a 2016 title in North America either.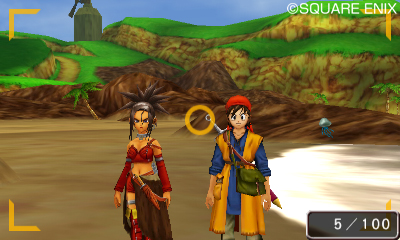 YouTube user "ninten2tv" has another video in comparing Dragon Quest VIII on the 3DS and PlayStation 2. Watch it below.