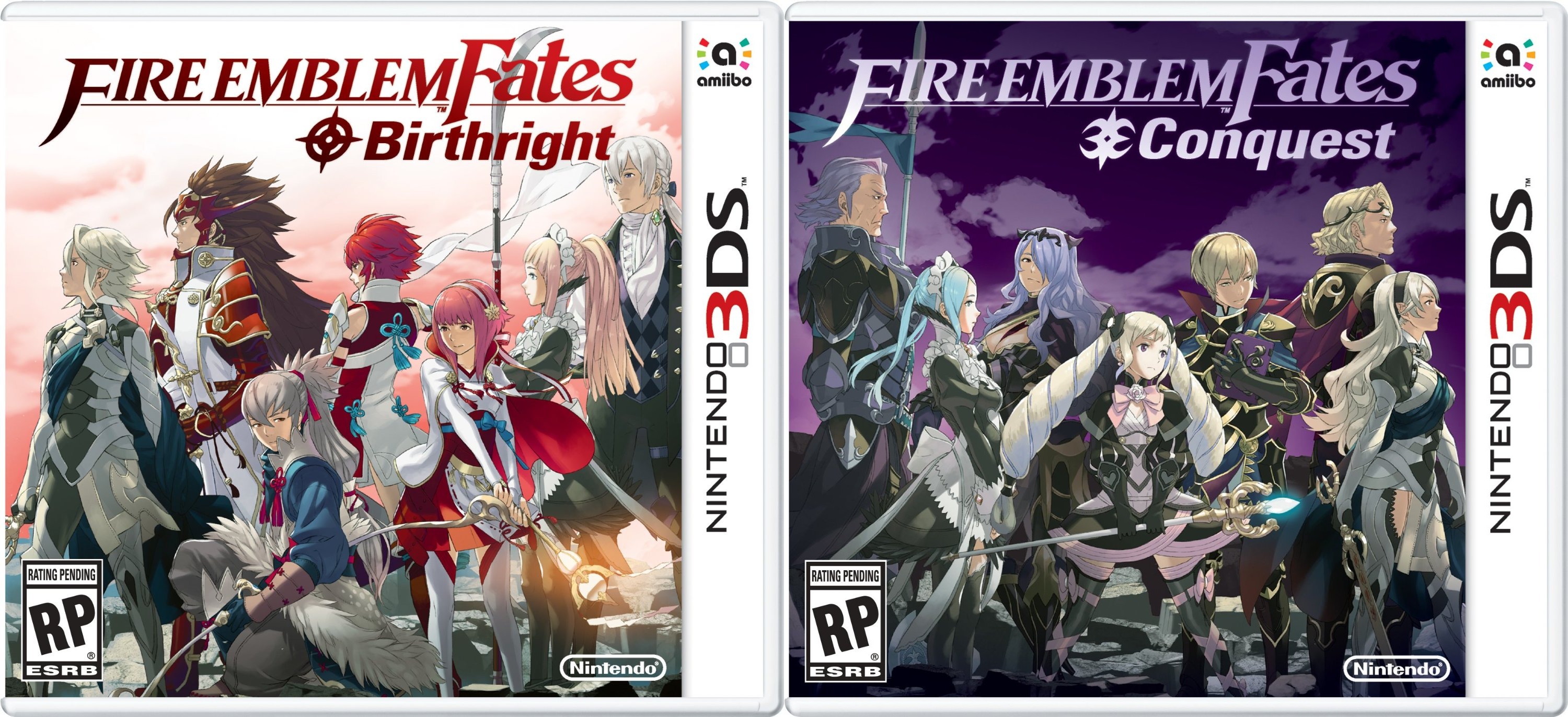 Nintendo has now sent out an official press release recapping the announcements it made today about upcoming 3DS RPGs. If you're looking for all of the information in one place, be sure to read on below.
Nintendo Provides New Details about Upcoming RPGs for Nintendo 3DS

REDMOND, Wash.–(BUSINESS WIRE)–Nintendo provided new details about several of its upcoming role-playing games for the Nintendo 3DS family of systems. This included the announcement of a special Fire Emblem Fates Edition New Nintendo 3DS XL system launching Feb. 19 and the reveal of a Collector's Edition for Bravely Second: End Layer, which includes the upcoming sequel to the acclaimed Bravely Default game that launches on April 15.

"Fans of role-playing games have just received a boost to their excitement stat," said Scott Moffitt, Nintendo of America's Executive Vice President of Sales & Marketing. "Nintendo platforms have always been home to high-quality RPGs, and with even more games launching in 2016, this trend is set to continue in a big way."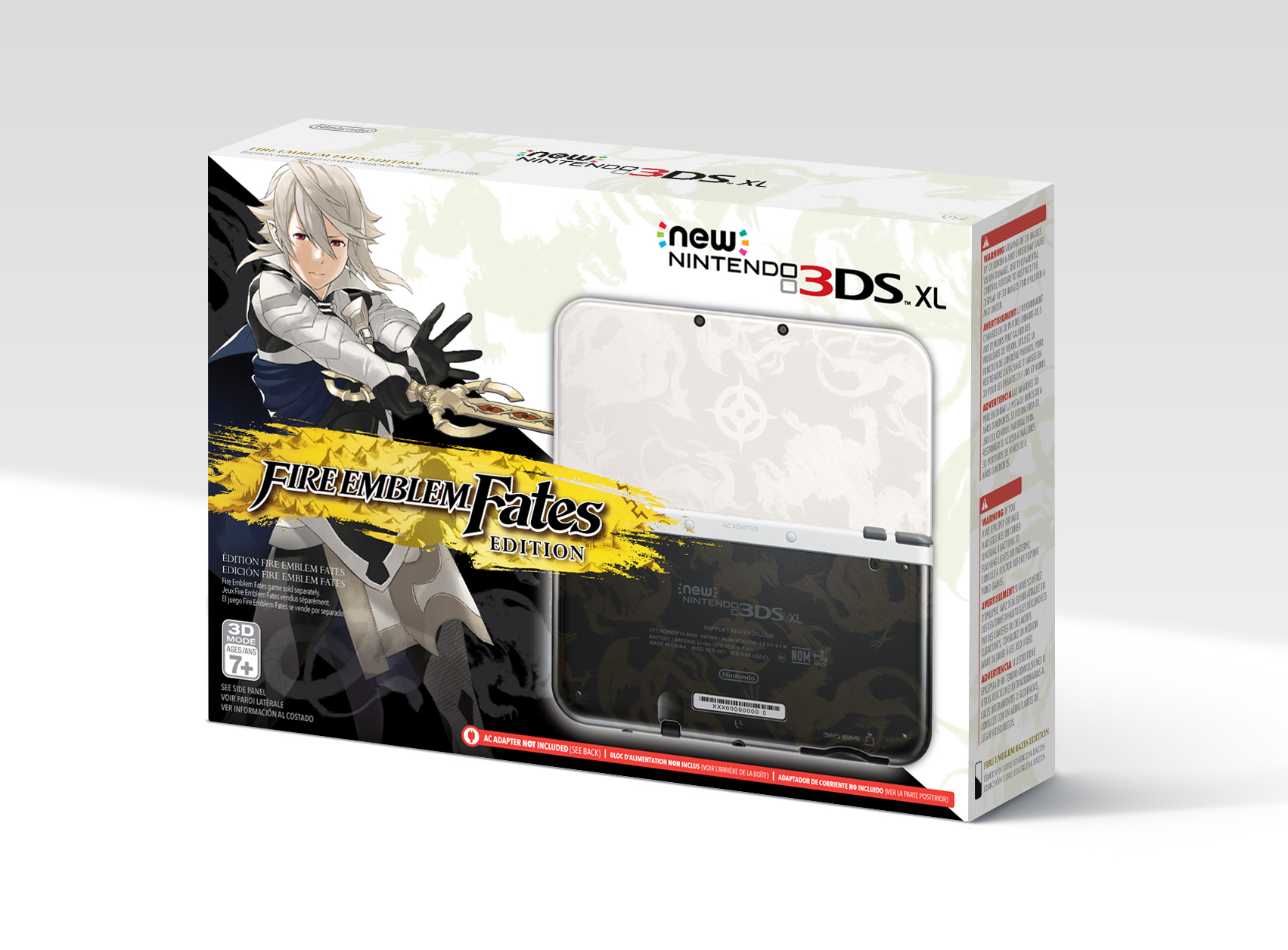 Update: Pre-orders are now up on GameStop here!
---
Fire Emblem Fates was another title highlighted during Nintendo's North American press event today. Two big news updates were shared about the anticipated game.
First, map DLC is planned for Fates starting at launch. New content will be released weekly beginning on February 19.
Also revealed is a special Fire Emblem Fates New 3DS XL, shown above. Note that the game is not included. Pricing will be set at $199.99.
Source: Nintendo PR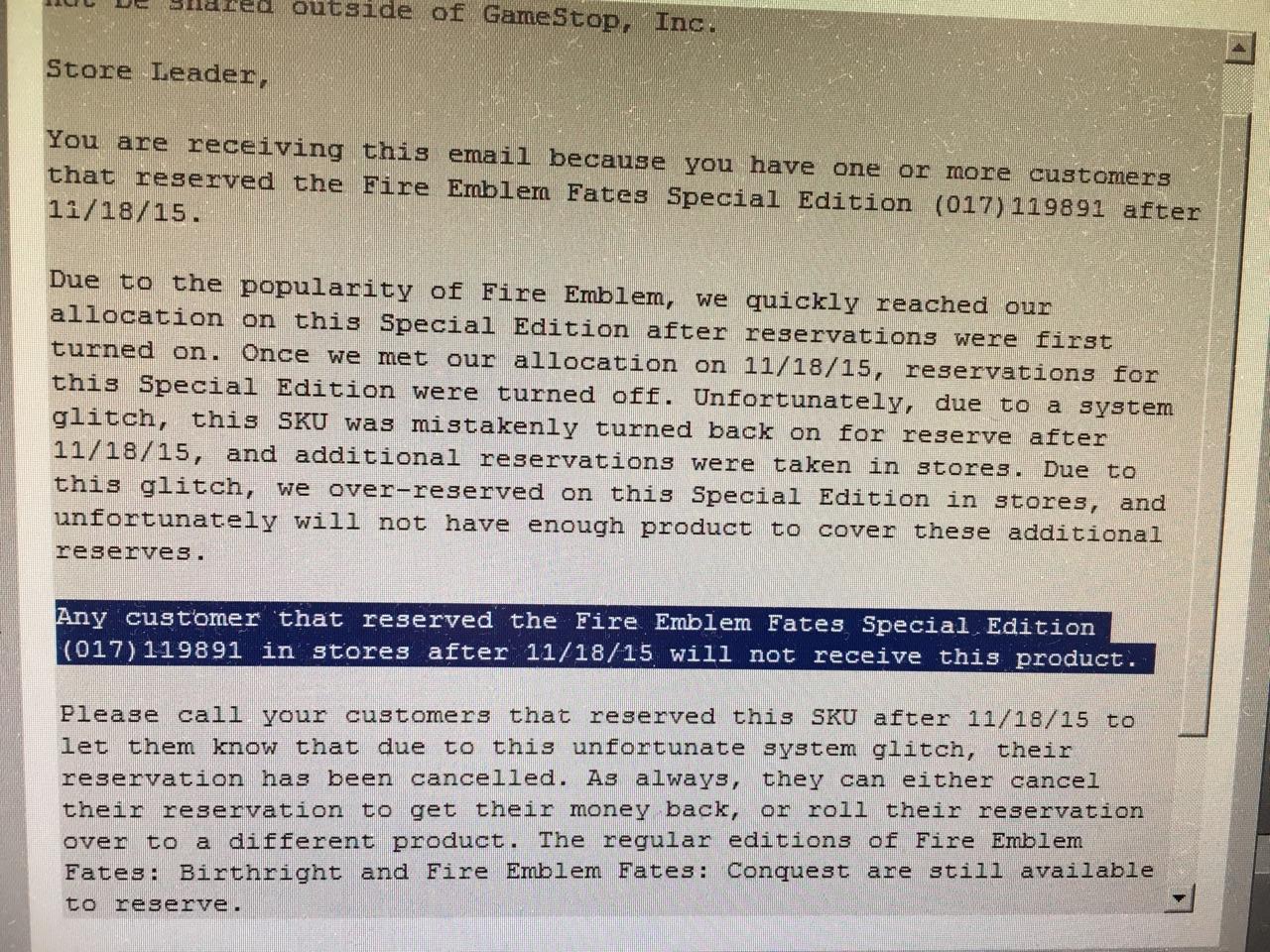 Did you pre-order the Fire Emblem Fates Special Edition at GameStop after November 18? If so, chances are that your order has been cancelled. An official notice distributed internally indicates that reservations were still possible after this date, but only due to a glitch. Consumers should be receiving a phone call about the cancellation of their order.
For the most part, pre-orders for the Fire Emblem Fates Special Edition have been sold out for awhile now at all retailers. GameStop's website has been out of stock, though it was still possible for gamers to reserve a copy in store.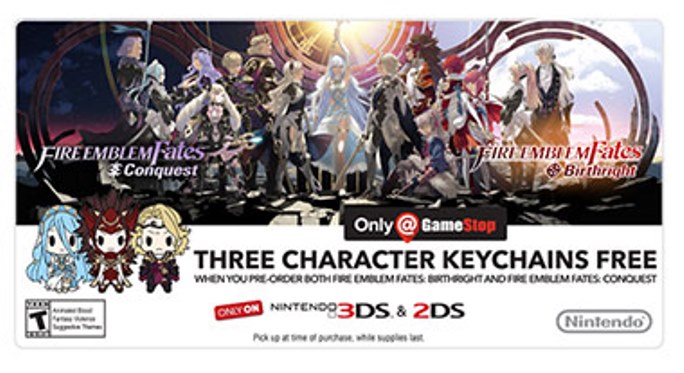 Update (1/7): Bumped to the top. It's not listed on the product page, but GameStop indicated on Twitter that this offer applies to the Fire Emblem Fates Special Edition as well.
@Excalibur0123 Quick answer – yes, at time of pickup 🙂

— GameStop (@GameStop) January 7, 2016
---
Original (1/6): GameStop is planning a special pre-order bonus for Fire Emblem Fates. If you reserve the game, you'll receive three character keychains. This is valid both in-store and online.
I've included a shot from GameStop's ad showing the keychains above. Because the image was rather tiny, I increased the size so it'd be more visible. That naturally made it blurry!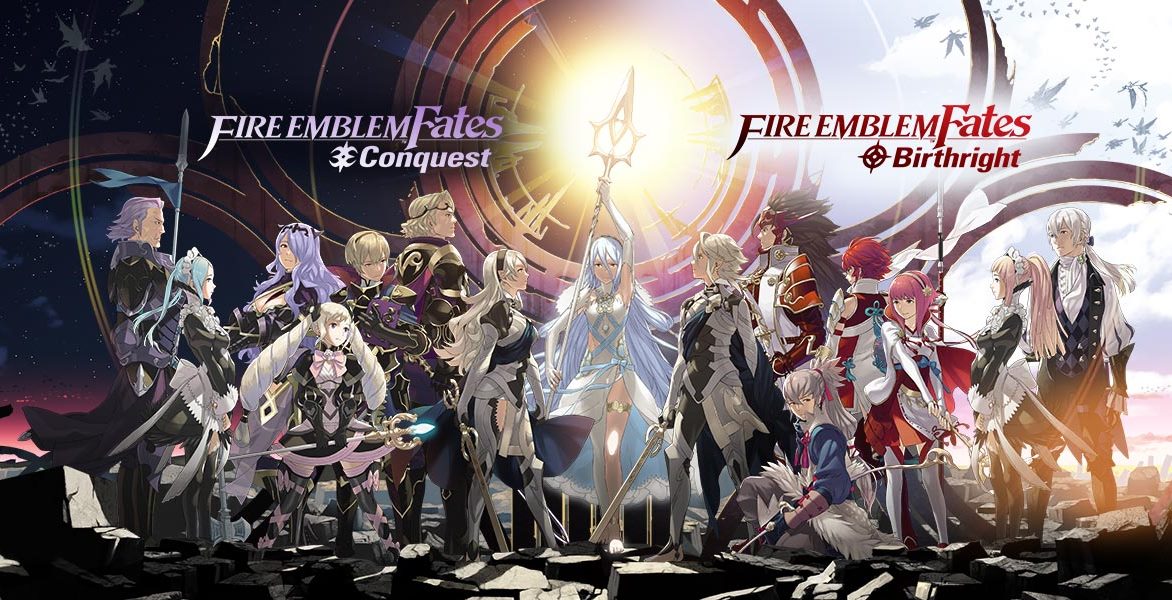 Polygon has another 14 minutes of footage up from the English version of Fire Emblem Fates. It shows the story gameplay leading up to the decision players need to make in siding with Nohr or Hoshido. View the video below.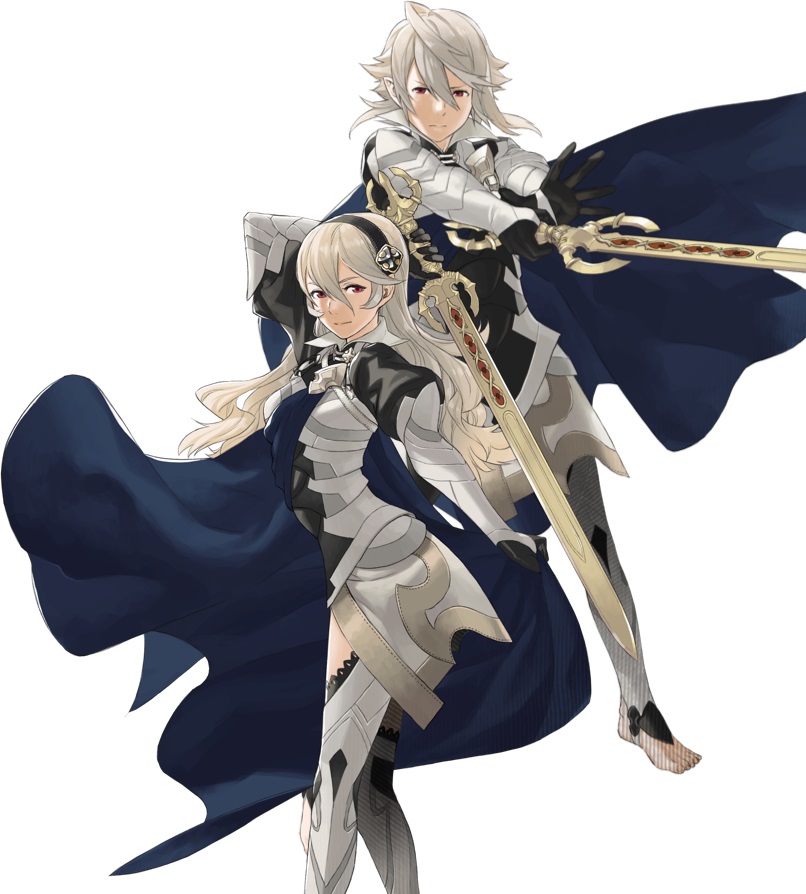 Nintendo has opened a teaser site for Fire Emblem Fates. Head on over here to visit the page, which currently has a trailer, some screenshots, and information about the game. The full site should open a bit closer to launch.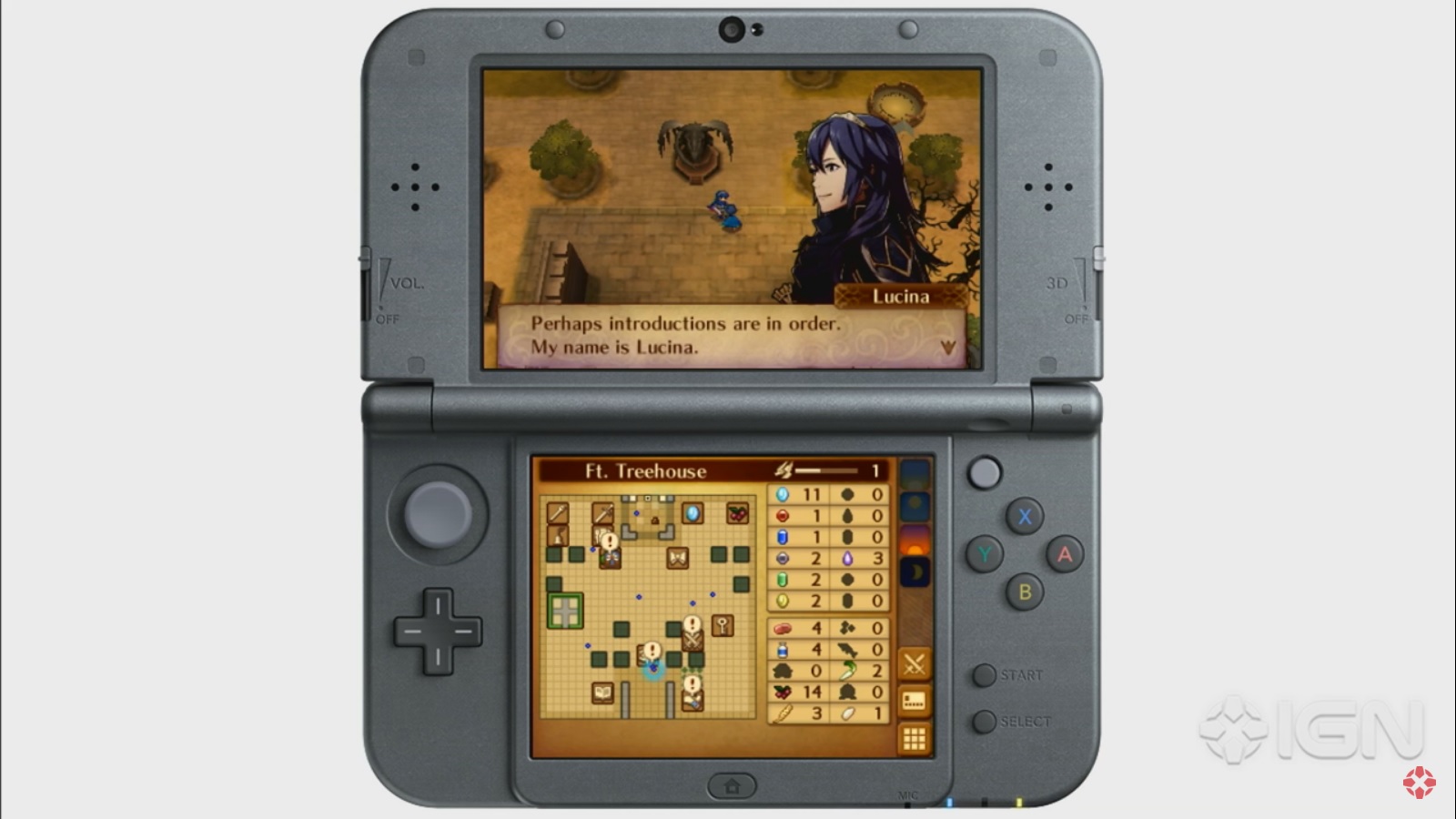 IGN has posted yet another English video for Fire Emblem Fates. This time around, we get a look at the game's amiibo functionality. Take a look at the video below.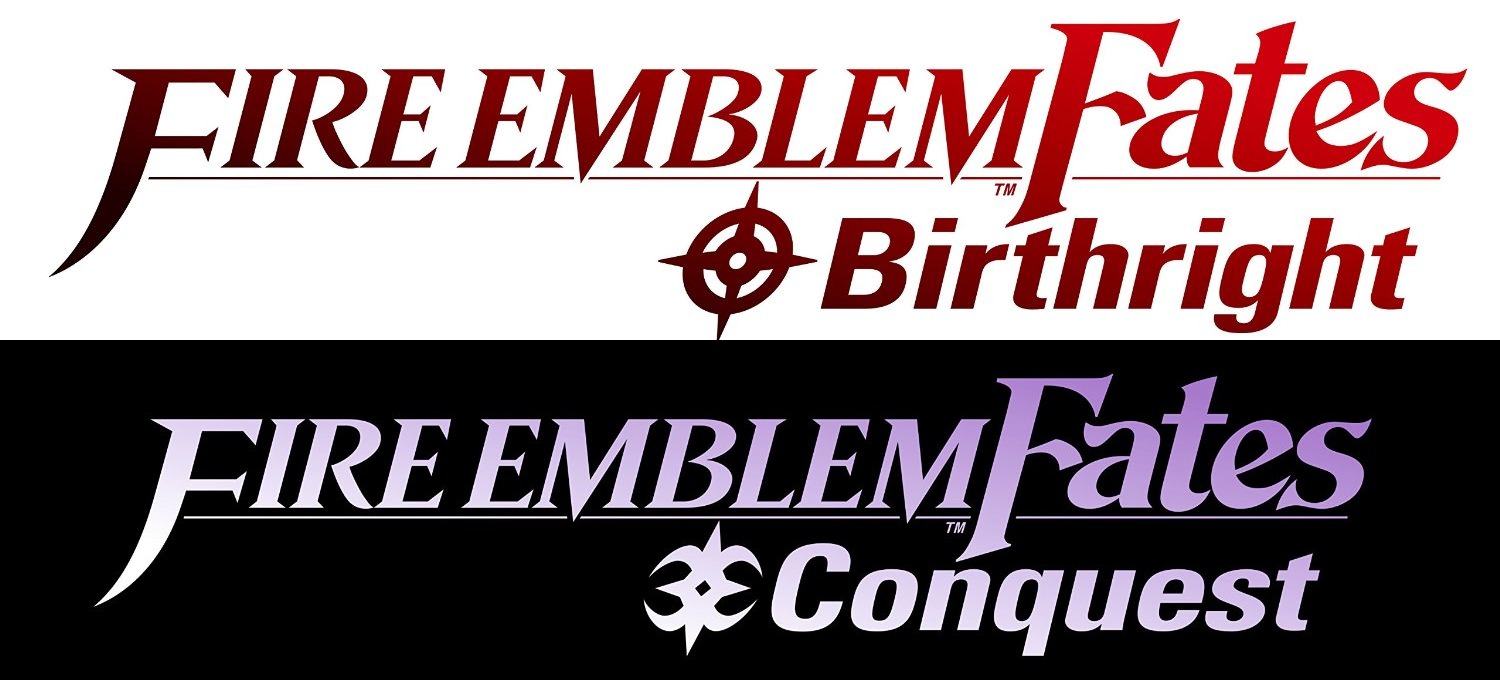 IGN has posted another video with English gameplay from Fire Emblem Fates. Watch another half hour of footage below.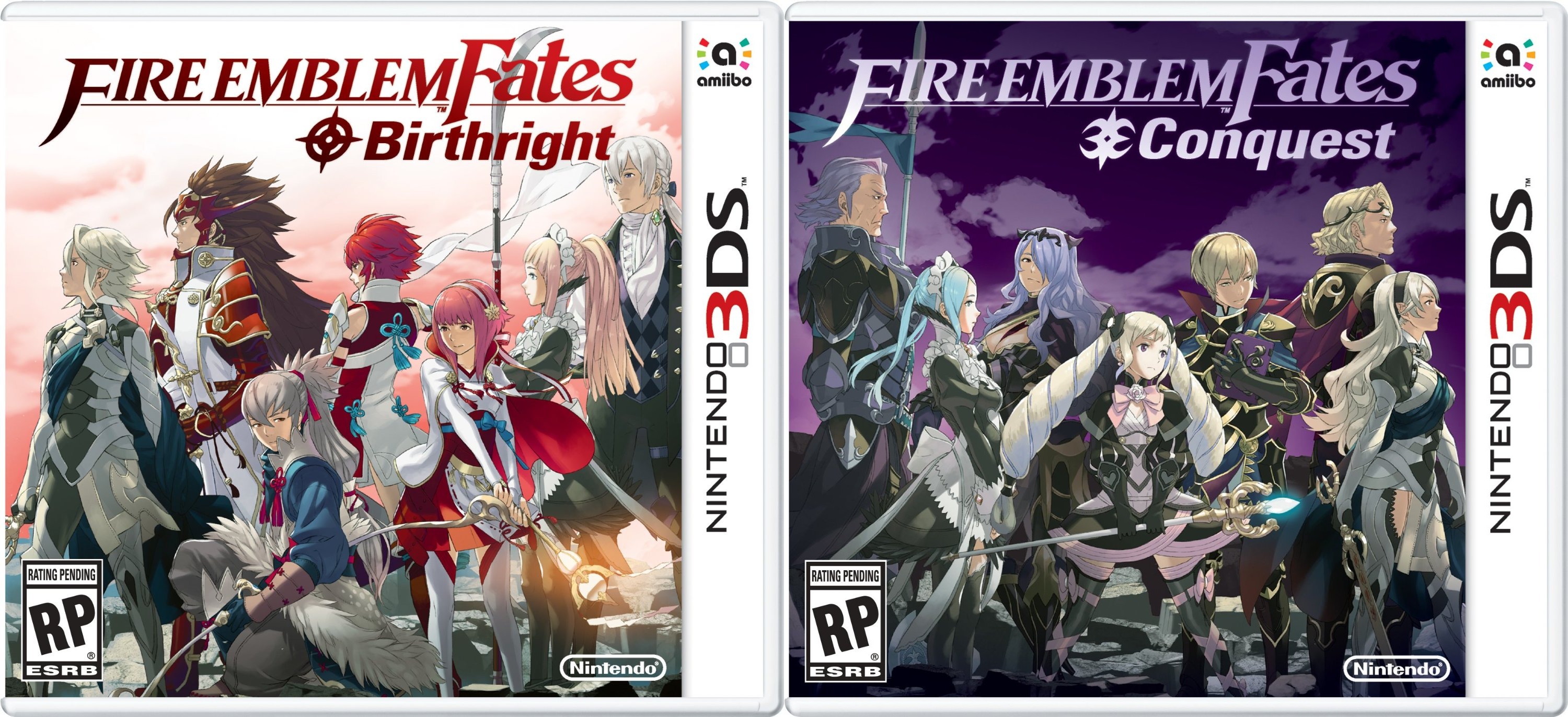 Members of the press recently went hands-on with the English build of Fire Emblem Fates. Check out a few gameplay videos below.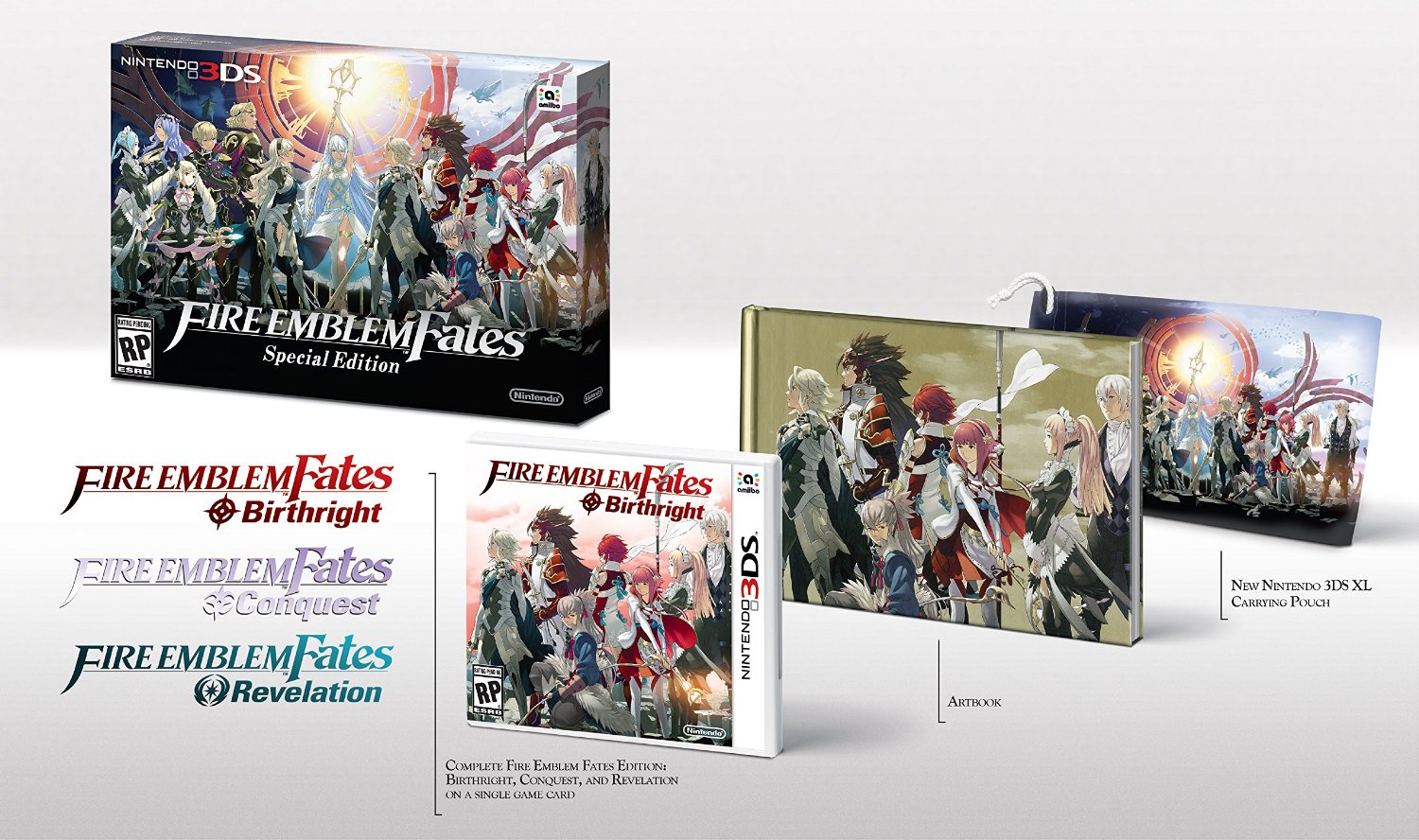 Last week's Nintendo Direct included a few news updates about Fire Emblem Fates. One of these was the reveal of a limited edition for North America.
GameStop's website includes an interesting tidbit about the special release. If you purchase the Fire Emblem Fates Special Edition, you can play the Revelation story path three weeks before it launches on the eShop. Of course, this is also the only way to obtain all three versions of the game on a single cartridge.
Thanks to killerdark12345 for the tip.