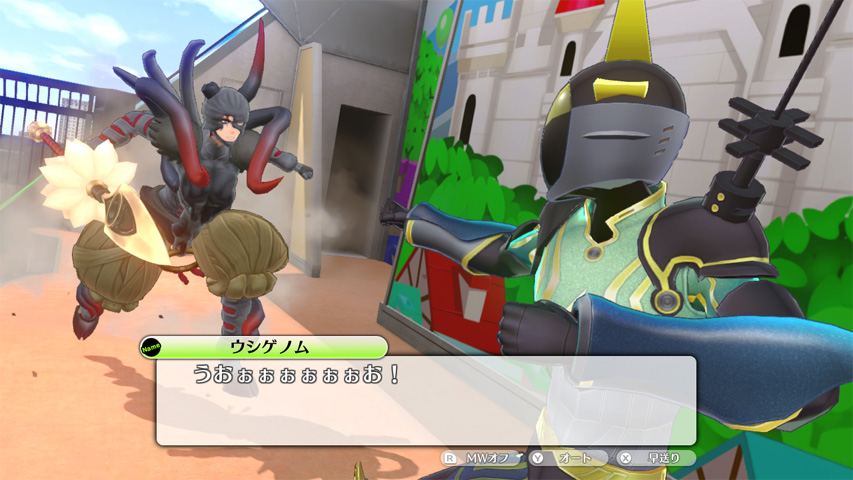 Another round of Genei Ibun Roku #FE details have been translated from last week's issue of Famitsu. The latest coverage offers further insight into the side stories and side characters. We've rounded up the information below, courtesy of Serenes Forest.
Main story vs. side story
– Game is divided into the main story and side stories
– In the main story, the world is attacked by Mirages–beings from another world known as the Idolasphere
– Itsuki and his friends–"Mirage Masters" from the same entertainment company–join forces with friendly Mirages to repel the Idolasphere's mysterious invasion
– Side stories focus on Itsuki's friends and their daily lives as entertainers
– Each has their own struggles and dreams and it's up to Itsuki to help them out
– As they improve as entertainers and enhance their "Performa", their ability in battle will increase
Side stories
– During battles, if you trigger a Session Attack (a chain attack) with an artist (a playable character), eventually the artist's "Stage Rank" will increase
– As the character's Stage Rank increases, they will be faced with a wall that needs surmounting
– This is how a side story is born
– Each side story is a quest that players can attempt at any time
– Side stories are triggered via the Topics menu
– Here, the characters communicate with each other via text message
– By completing side stories, our heroes' source of energy "Performa" will shine greater than ever
– This unlocks new abilities in battle and improves their prowess in battles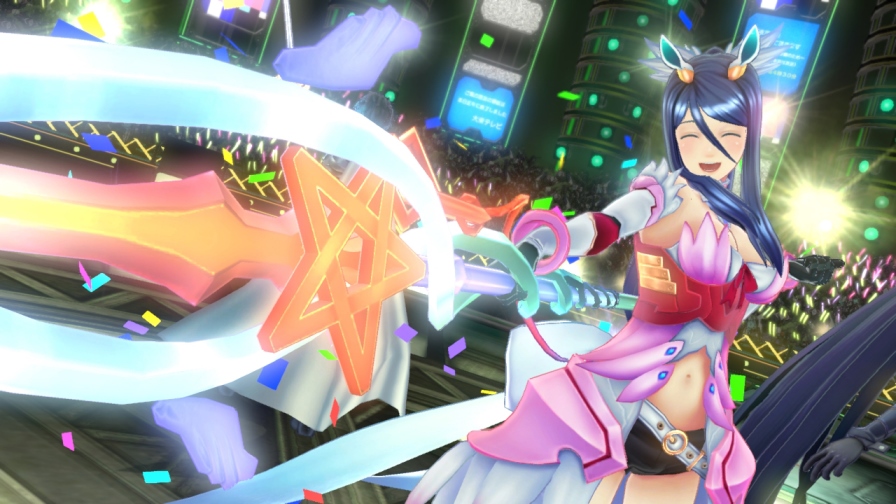 Along with today's Tsubasa character trailer for Genei Ibun Roku #FE, Nintendo also uploaded a gameplay video focusing on the side stories. We have that below.
And here's a roundup of information about side stories:
– Side stories consist of mini-dramas that revolve more around the lives of your friends
– They all have their own dreams and goals
– These stories will show how Itsuki will support them through their live shows, dramas, hero shows, handshake meetings, and cooking shows, as they step it up in their respective fields
– By clearing side stories, the friends will step up their game as an entertainer and Mirage Master
– This can unlock special skills used in combat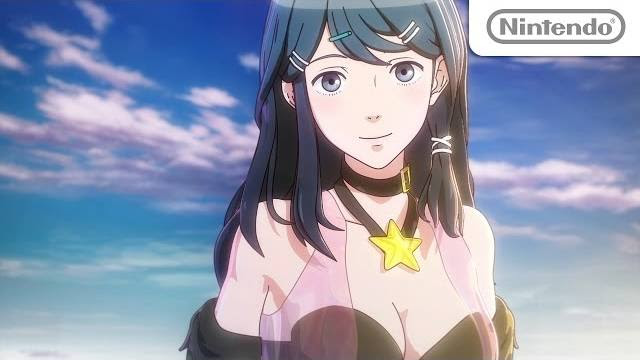 Yet another character trailer for Genei Ibun Roku #FE is here – this time for Tsubasa! You can check out the trailer below, which adds to evergrowing cast of the Shin Megami Tensei and Fire Emblem crossover.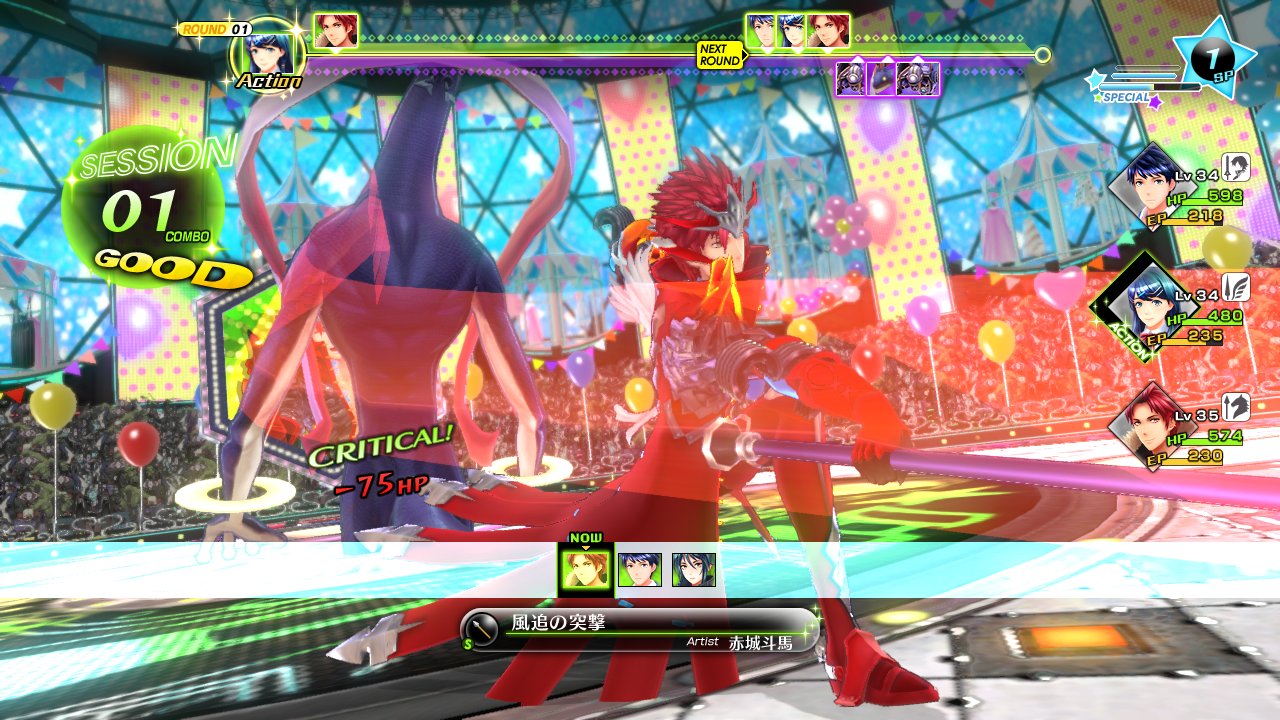 Even more details and screenshots for Genei Ibun Roku #FE have been made available. Check out the latest below.
– From the real world of Tokyo, players will visit an area known as the "Idolsphere"
– This other world has various gimmicks that block players' paths
– There are many enemy Mirages here as well
– Gimmicks are tailored to each location
– Ex: in Shibuya's "106" building dungeon, the goal is to get to the top floor by moving floors using a giant mannequin arm
– Break into battle when you make contact with an enemy symbol
– Characters will perform actions when you give them commands
– When you strike an enemy's weak point, a "Session Attack" will occur and you'll let out a number of continuous attacks
– Get experience points, skill points, and Performa by winning battles
– As you amass skill points, you can acquire new skills
– Use Performa as material to create new weapons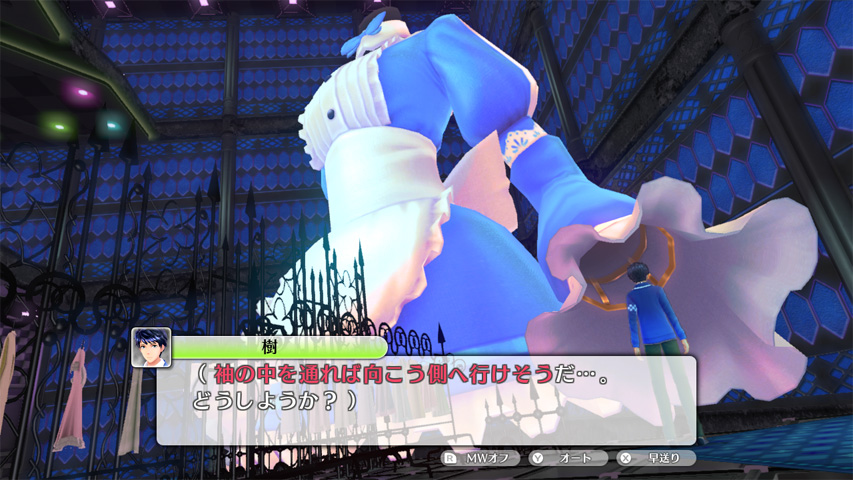 Two more Genei Ibun Roku #FE clips have come in showing the world as well as battles. Both can be seen below.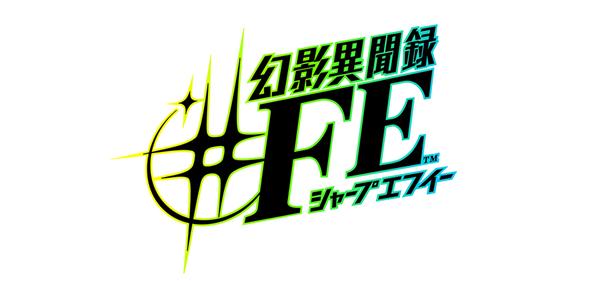 Yet another character trailer has been released revealing a new character in the upcoming Shin Megami Tensei and Fire Emblem crossover. In the trailer below, you'll get a look at Toma Akagi. Check it out!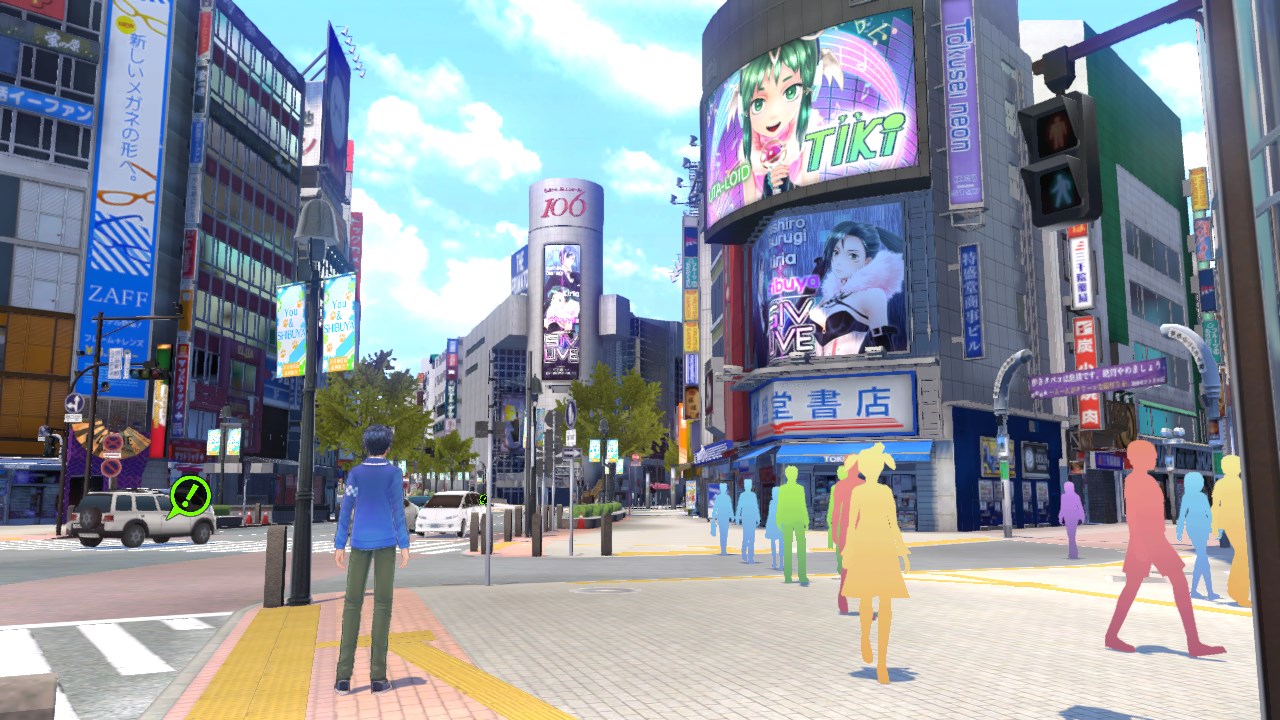 Famitsu has shared another batch of screenshots from Genei Ibun Roku #FE. Take a look at the images below.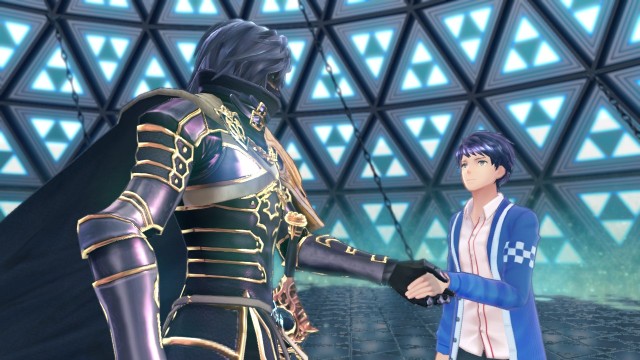 Over on the Genei Ibun Roku #FE website, directors Mitsuru Hirata and Eiji Ishida answered a few questions. Topics include the important of music and entertainment in the game, how the Fire Emblem characters look (including Chrom), and more.
Head past the break for Hirata and Ishida's comments. All translations come courtesy of JRPG.moe.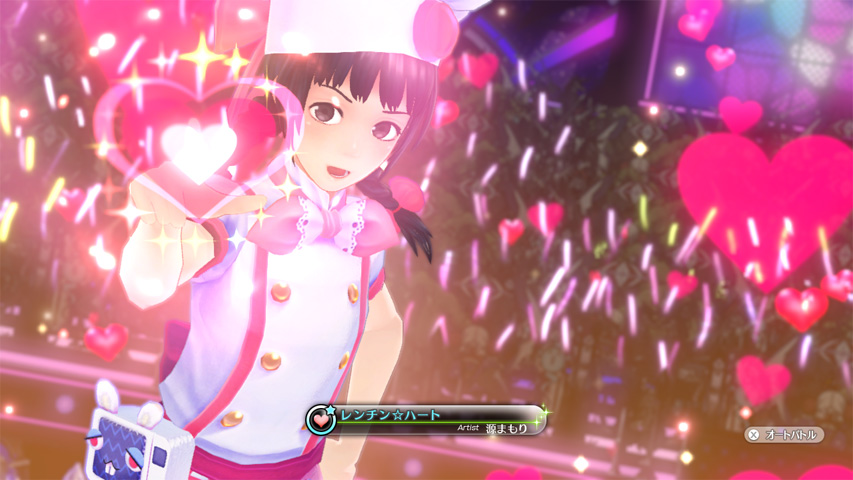 From the Genei Ibun Roku #FE website comes several additional screenshots of Genei Ibun Roku #FE. Take a look at the latest images below.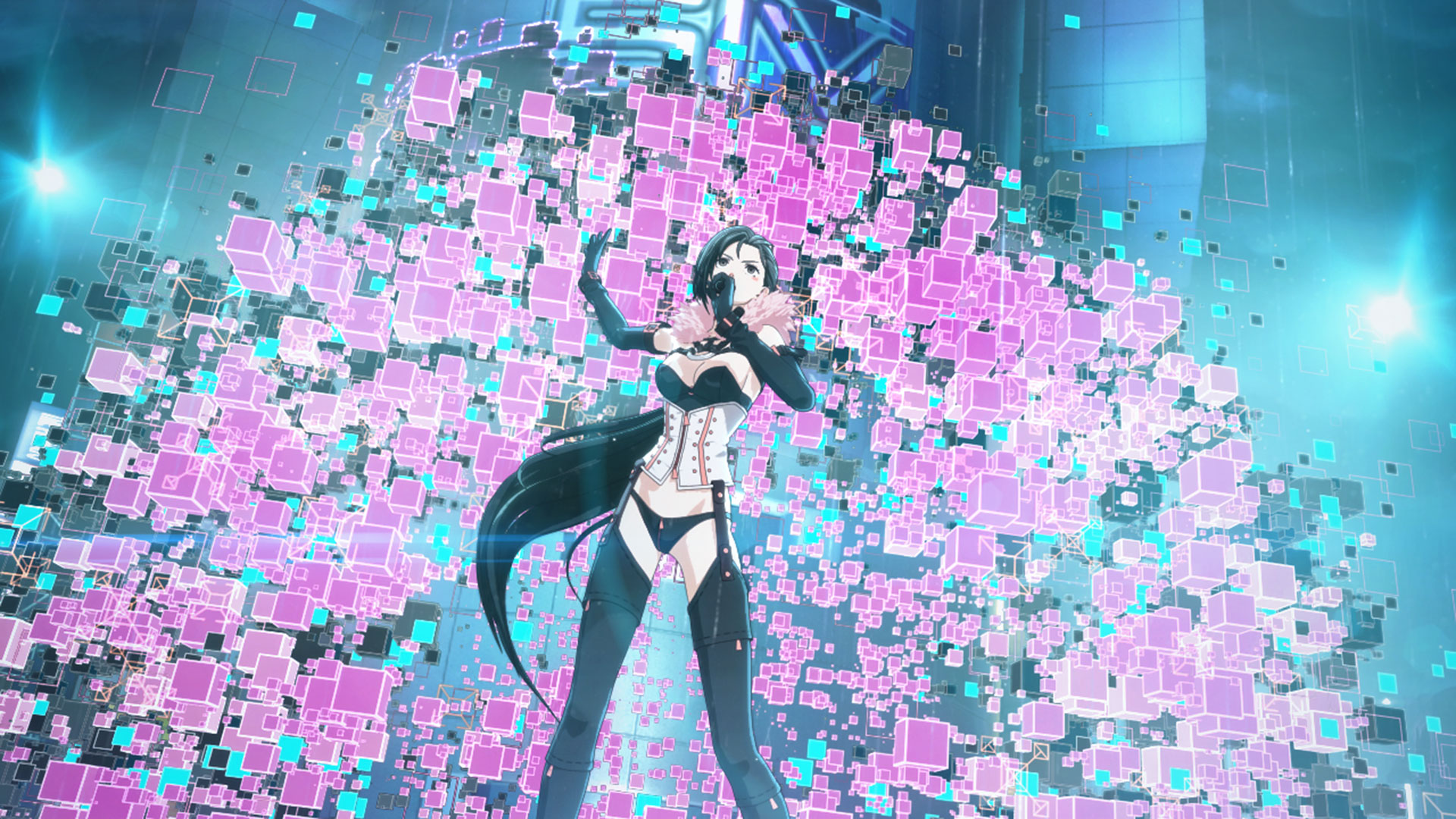 Nintendo just released two brand new character trailers for the highly anticipated Shin Megami Tensei and Fire Emblem Cross over, Genei Ibun Roku #FE, releasing this December on Wii U in Japan. Below you can find two trailers: one for Mamori Minamoto, and another for the eccentric Barry Goodman.