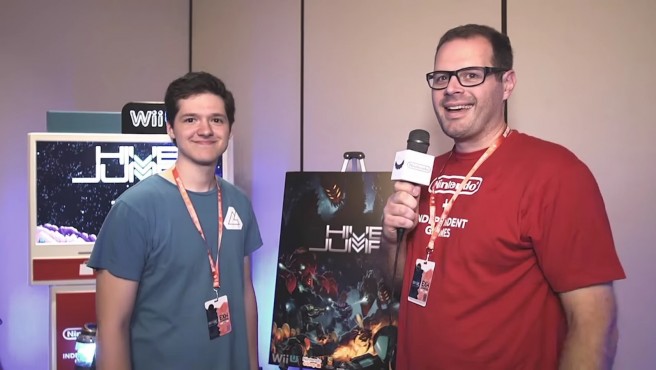 Nintendo has published its third indie interview coming from PAX Prime 2015. In the latest one, the company's Damon Baker talks with Graphite Lab about Hive Jump. Check it out below.
Indie developer Graphite Lab put together a new video that provides a little more footage from Hive Jump. The video highlights the brand new Utility Items, such as the Overshield, Rejuvenation Field, and Turret.
Graphite Lab is currently hosting a live stream for Hive Jump. We'll add in the archived version above once it's over.