These screenshots will probably pop up online at a later date. When they do, we'll post them on the site!
Sinobi has put up more Hyrule Warriors details from Famitsu. NeoGAF's StreetsAhead translated the information. For a roundup of the latest news about Hyrule Warriors, check out our summary below.
– Official pricing: Retail – 7,980 yen, eShop – 6,980, Premium Box Set – 11,664
– Premium set includes a Triforce-shaped clock and serial codes for 6 special costumes
– A "Treasure Box" will also be available on Amazon and Tecmo Koei's online store "GAMECITY"
– No details on the Treasure Box yet
– Link, an in-training soldier, must rescue the Princess Zelda from the witch Shia, who has been turned evil somehow
– Famitsu confirms a 2-player mode in which one person plays on the GamePad and the other plays on the TV
– GamePad acts as a menu when playing alone
– Can equip characters with different weapons to change the way they fight
– Weapons include speed focused one-handed swords to heavier weapons that focus on damage
– Game includes a weapon upgrade system and character growth/improvement
– Musou action combined with the Zelda series' Z-targeting means you can avoid attacks and focus on enemy weak spots
– Zelda series' spin attack appears instead of the Musou Ranbu (?) of the musou franchise
– Bombs won't be used for just throwing at enemies
– Impa, a captain of the Royal Army, appears as a playable character wielding a giant long sword.
– There will be several other playable characters
– Aonuma was surprised by how many characters there are
– Playable at E3 2014 next month
– 70% complete
Hyrule Warriors details are now starting to emerge from this week's Famitsu. You can find a roundup of what's included in the magazine's report below.
– Premium box will be available for at least 10,000 yen (exact amount unknown)
– Retail release is at least 7,000 yen (exact amount unknown)
– Digital release is at least 6,000 yen (exact amount unknown)
– Producers: Hisashi Koinuma, Yosuke Hayashi
– Supervisor: Eiji Aonuma
– Developers: ?-Force / Team NINJA
– Link sets off to rescue Princess Zelda
– Zelda has been kidnapped by the evil witch Shia
– Link, Impa, Shia introduced in the magazine
– Some of Shia's minions shown as well
– Shia might be under control of a force of dark magic (not clear)
– Locations include Hyrule Field
– Will have unexpected playable characters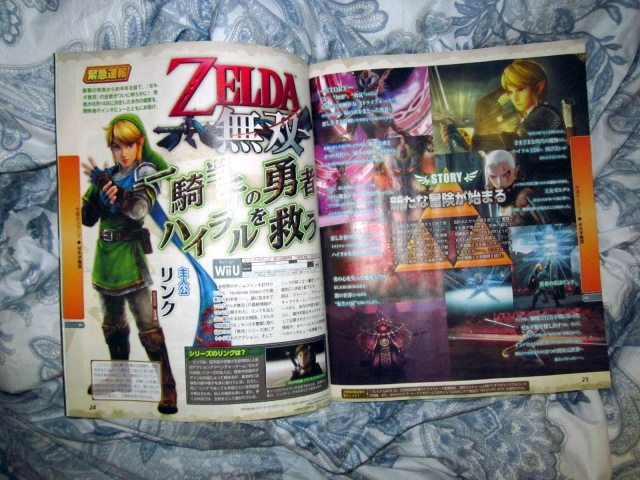 Famitsu provides a Japanese release date for Hyrule Warriors in its latest issue. The new Wii U title, according to the magazine, will launch on August 14th.
Expect more news on the game shortly.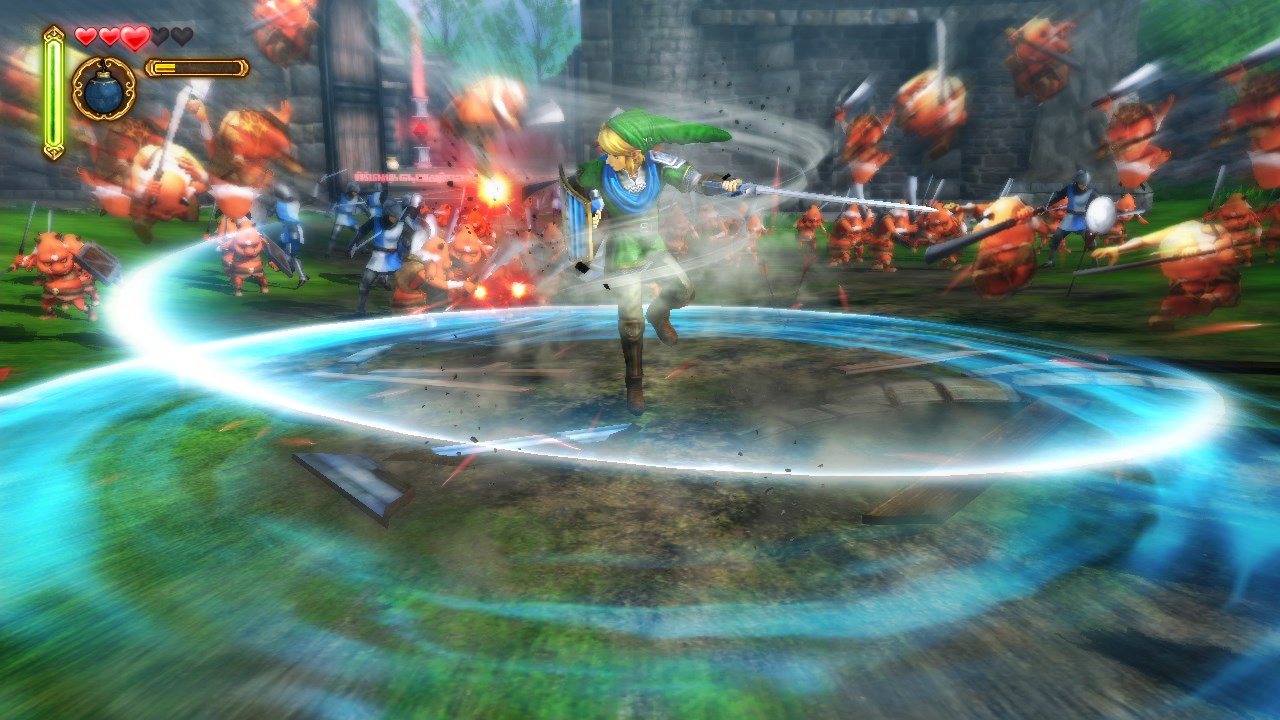 In an interview with Nikkei Trendy, Tecmo Koei Games president Yoichi Erikawa was asked about the company's goal for the next fiscal year.
Erikawa started out by discussing Tecmo Koei's theme of "IP Creation and Deployment". He pointed to major titles, large collaborations, and continuing to grow collaborations abroad. There seems to be interest in television, comics, novels, and movies. You may remember that various media efforts were announced when Tecmo Koei and Nintendo confirmed the new Fatal Frame game for Wii U.
Erikawa later went on to discuss Hyrule Warriors, of which he said Tecmo Koei hopes will sell over one million copies worldwide given the popularity of the Zelda and Warriors brands.
Erikawa told Nikkei Trendy:
In gaming, this is a first-time collaboration. As a new entry in the Warriors series, we plan to release the game Hyrule Warriors in collaboration with Nintendo in the summer of this year. In addition to our Warriors series fan base, Nintendo's The Legend of Zelda is also a very popular series with a large fan base, and I think it will become a great new market. Because of The Legend of Zelda's legion of fans overseas, we are aiming to sell more than one million copies worldwide.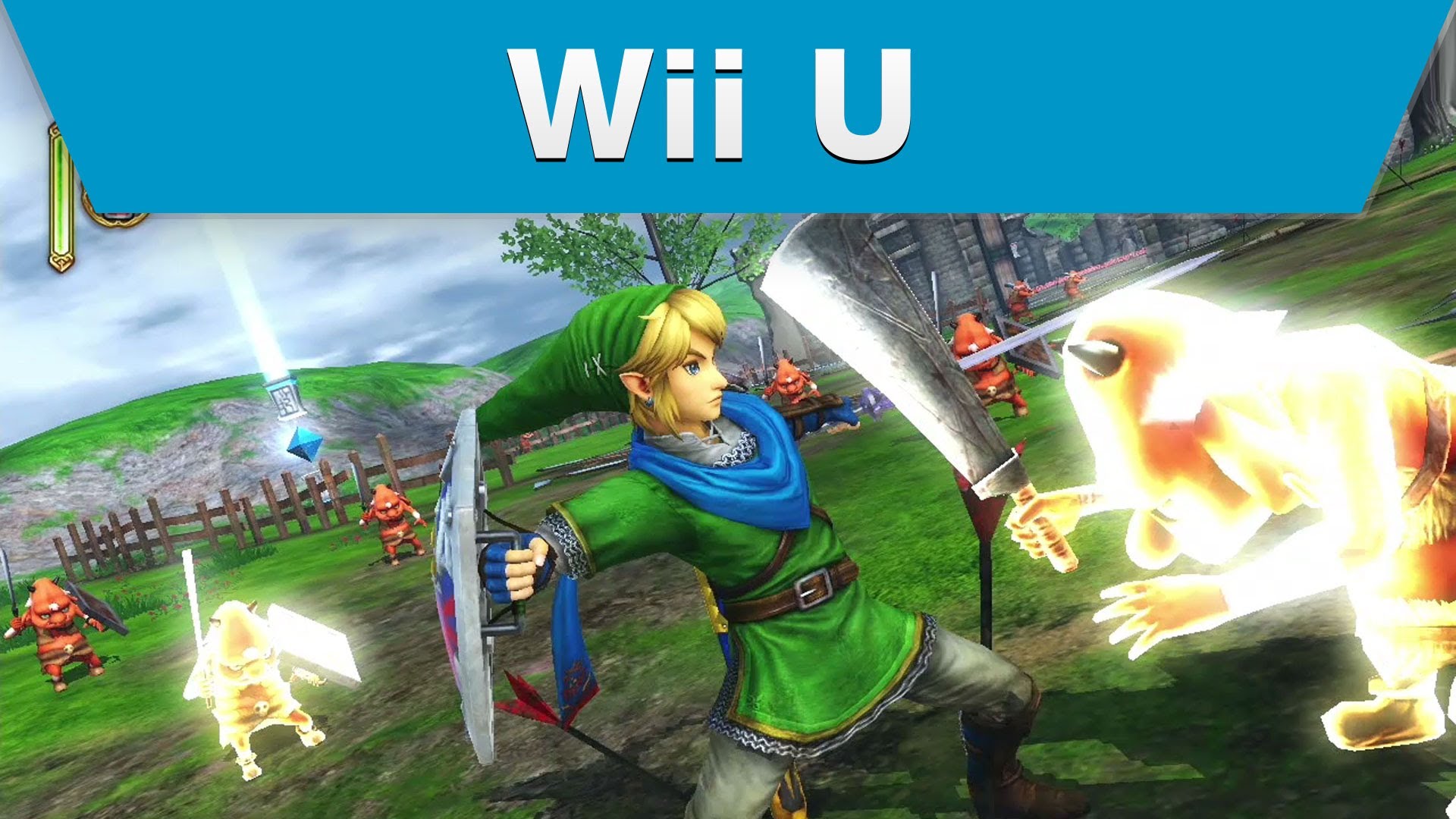 New information was released through Tecmo Koei's financial results, Hyrule Warriors (known in Japan as Zelda Musou) is coming to Japan this summer. A Western release is set for later this year. This announcement came through Tecmo Koei and not Nintendo as Nintendo are only responsible for the publishing in the west.
Hyrule Warriors will launch next year. Note that this is not related to the next core entry in the Zelda franchise – that one remains in development.