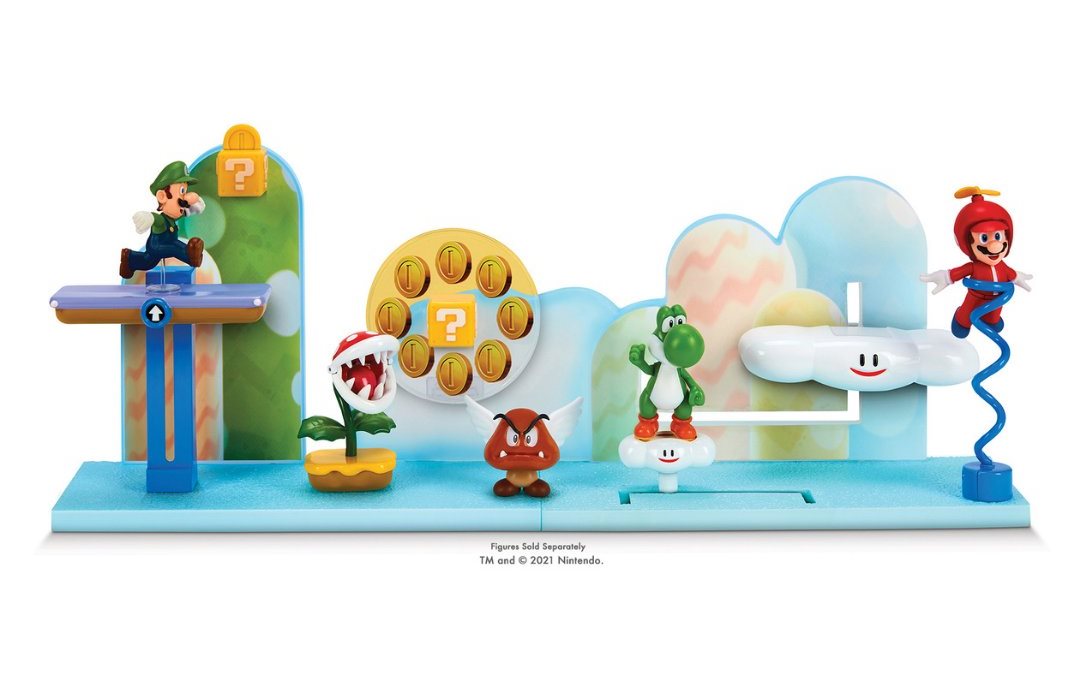 Jakks Pacific's MAR10 Day celebrations continue. After revealing the Bowser's Airship Playset and Super Mario 3D World 3-Pack, we're now hearing about the Super Mario Deluxe Cloud Playset.
The set is highlighted by a 2.5" Propeller Mario. It also has a Piranha Plant, coin box with coin that pops up, and a coin wheel that spins.
Jakks Pacific will release the Super Mario Deluxe Cloud Playset this fall for $29.99. Pre-order should open soon on Amazon.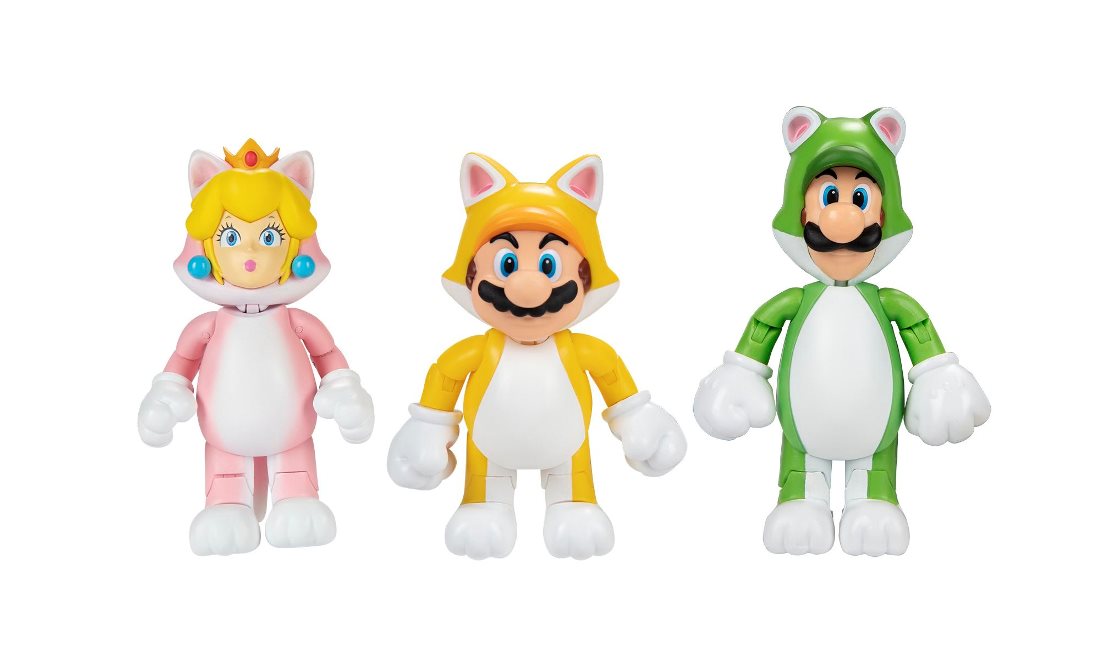 Jakks Pacific unveiled its Super Mario Bowser's Airship Playset yesterday. That isn't the only upcoming Mario product figure from the company, however.
Announced today is the Super Mario 3D World 3-Pack, which features figures for Cat Peach, Cat Mario, and Cat Luigi. Each one stands at four-inches and can be posed.
The Super Mario 3D World 3-Pack will release this fall. Pricing is set at $39.99.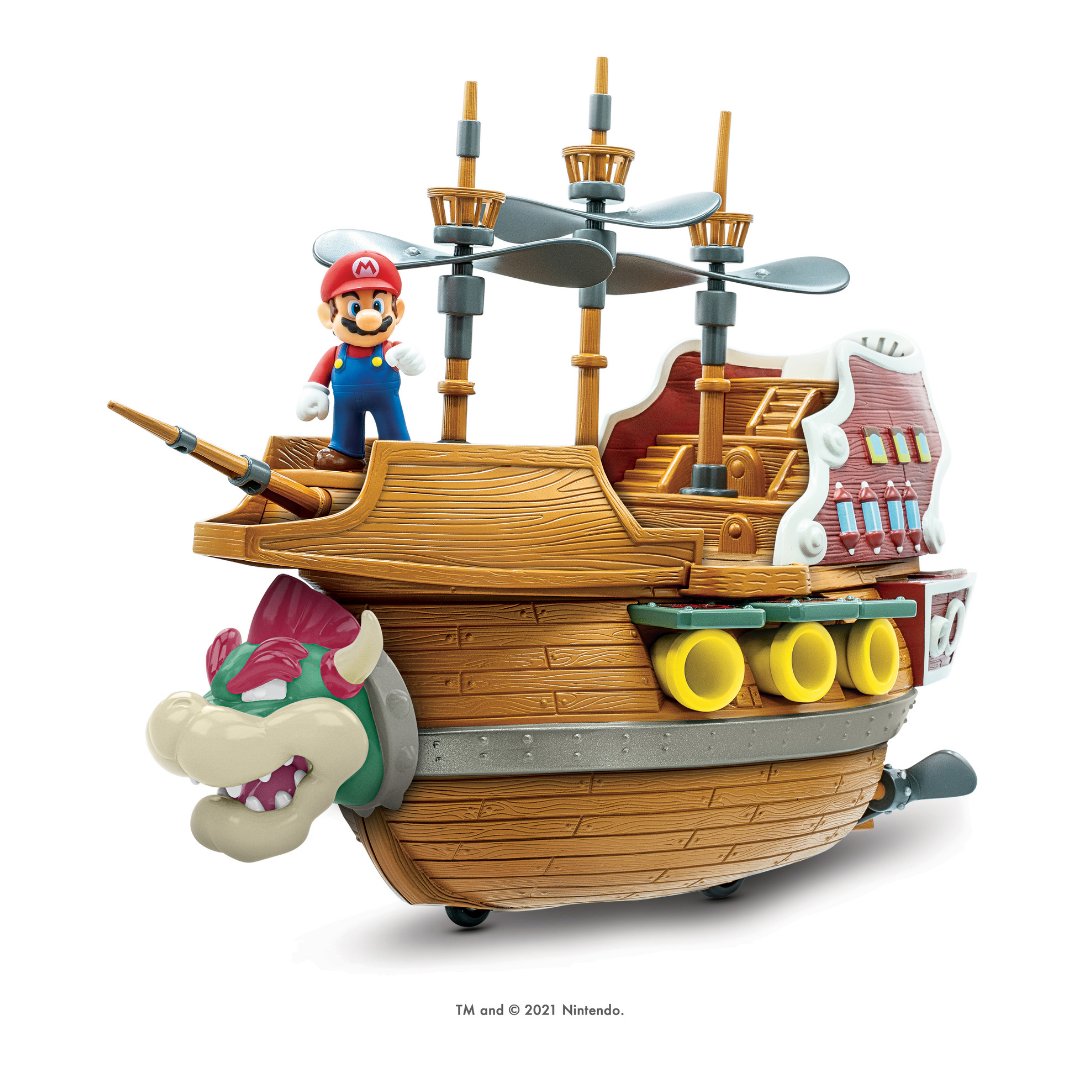 Jakks Pacific is expanding its Nintendo line with a new toy. The Super Mario Bowser's Airship Playset is scheduled for this fall, the company revealed today.
The playset features a 2.5-inch Mario figure and has electronic music, spinning propellers, and rocking wheels. You can even remove the top deck to store a few more figures.
Below are a couple of extra photos: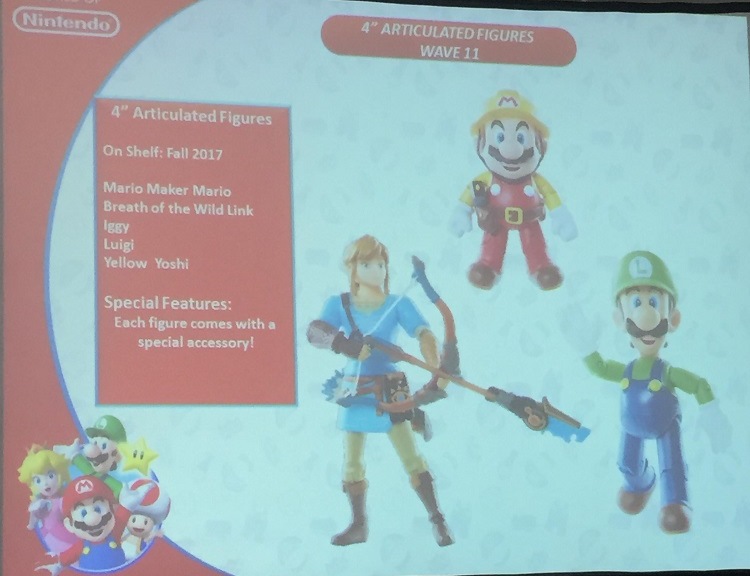 Jakks Pacific held a panel at San Diego Comic-Con today. During the event, the company offered a look at what's to come in the World of Nintendo line.
Here's a recap as reported by Video Game Memorabilia Museum:
Acorn Plains Diorama set including Mario, Goomba, Toad, Bullet Bill, and a Super Mushroom. The Bill Blaster and Piranha Plant are part of the packaging – out now only at Toys R Us
Previously mentioned Peach's Castle playset with Bowser – out now
Mario, Toad and Luigi "Power Racers" from Mario Kart 8 – Holiday 2017
BotW bow and arrow set – out now
Gamestop Exclusive Themed multi-packs – Mario with enemies, Zelda-themed set – all previously released – Fall 2017
Target exclusive 8-bit pack – all previously released just different packaging – out now
Exclusive Walgreens 2.5″ set includes "Gravity Suit Samus" (but Phazon shown"), Inkling Boy, Invincible Mario, and a Gold Wario. Will Gold Mario be different than Trophy Wario? Says "Coming Soon"
Showed Wave 10 again?
Wave 11 with BotW Link, Mario Maker Mario, Iggy, Luigi, and Yellow Yoshi
Showed previously announced wave 12 of 2.5″ figures (set with Dr. Mario) – have "limited articulation"?
Wave 13 of the 2.5″ line will have 8-bit Mario, Inkling Boy, Glowing Baby Yellow Yoshi, 8-bit Peach, Toad, Green Yoshi, and Samus
7.5″ Wave 12 plushes have Mario, Ice Luigi, and a Koopa Troopa
7.5″ Wave 13 plushes include Running Mario, Baby Blue Yoshi, and Red Koopa Paratroopa
Wave 2 of the Hanger Plushes will have Mario, Luigi, Goomba, and Princess Peach (though Toad was shown) – out in the Fall
Wave 3 of the Tape Racers have Mario with Mushroom Gorge tape, Luigi with Rainbow Road tape, Yoshi with Alpine Pass tape, and Blue Shell with Cheep Cheep Beach tape – out in the Fall
Rounded out presentation with the Splatoon Blasters already on shelves.
There are also these images taken at the presentation: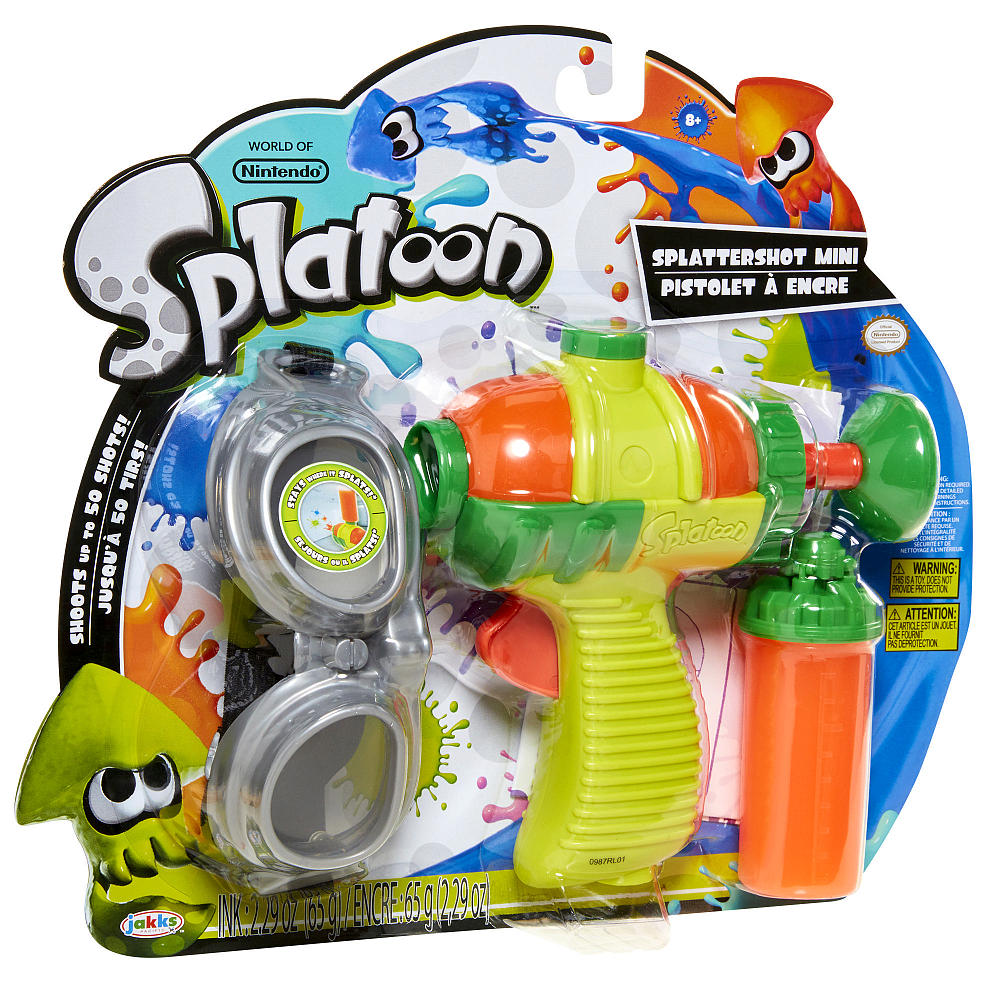 Jakks Pacifics' latest Splatoon products are nearly here. GameStop has listings up for the Splatoon Splattershot Mini and Splatoon Splattershot Blaster that will be sold on July 4. The two are priced at $30 and $15 respectively.
Both of these products are a part of the World of Nintendo line. They fire actual ink, and at least when it comes to the Splattershot Mini, it can shoot up to 50 shots.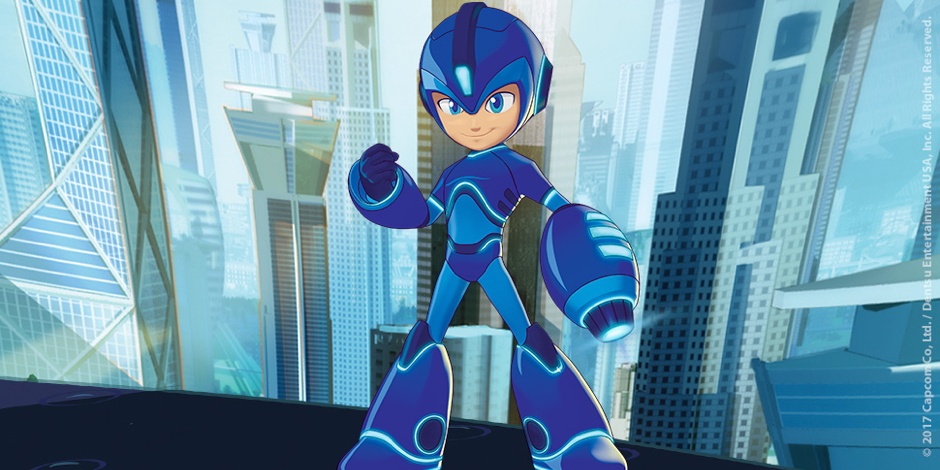 According to Licensing.biz, Jakks Pacific has won the master toy's license for the Mega Man animated series. With this license, they are able to make various of different products from figures and plush to costumes and play sets.
Jack McGrath the COO of Jakks Pacific says:
"I grew up with Mega Man and am a big fan, so I'm thrilled for Jakks to team up with DHX Brands and Dentsu on the new animated series,"
The Mega Man animated series is supposed to air in 2018 on Cartoon Network.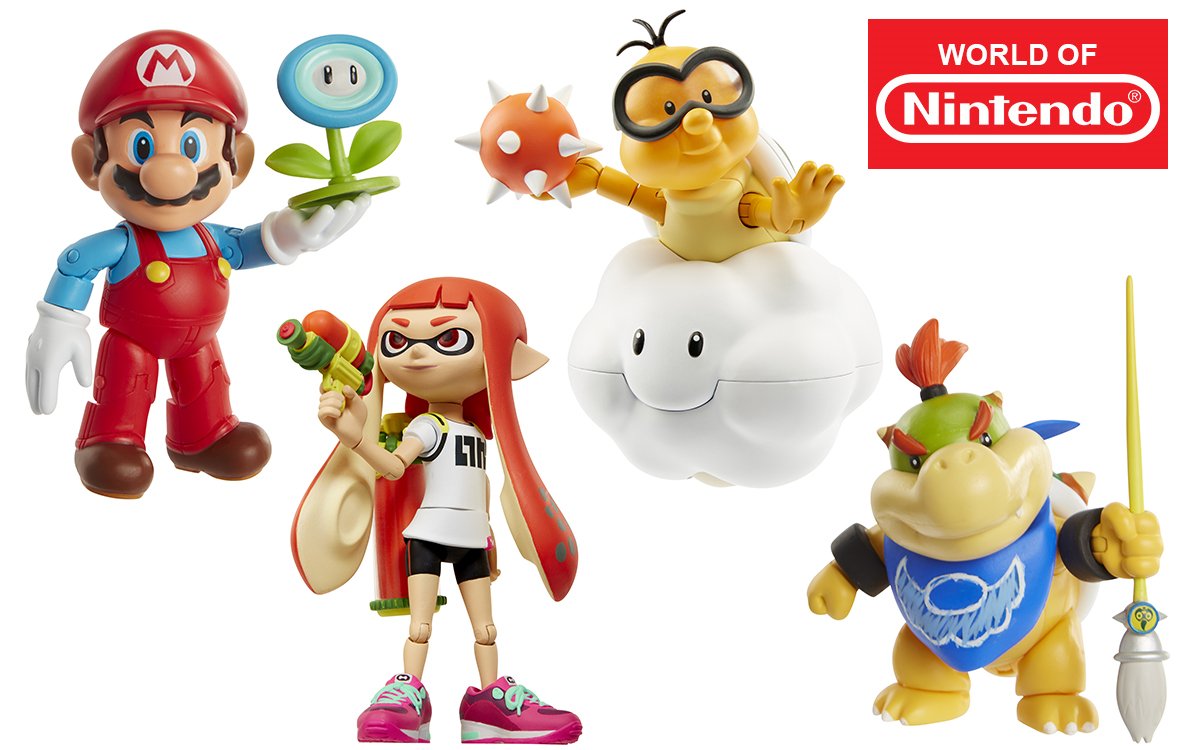 You may be familiar with the World of Nintendo toys. Jakks Pacific is the company responsible for them and in a recent press release announcing their first quarter financial results, they have highlighted that the launch of Switch has boosted their sales (probably refering to their World of Nintendo brand).
Additionally, the Chairman and CEO Stephen Berman has confirmed that they are planning more Splatoon products, which will probably benefit from the launch of Splatoon 2 for Switch this July:
"As we look ahead to the next few quarters, we will continue to focus on margin improvement and our long term strategic goals. Our fall lines are moving forward as planned and we have a strong line-up of new product introductions that are a balanced mix of owned IP and licensed brands, including Real Workin' Buddies™ Mr. Dusty, XPV® Extreme Performance Skateboard RC, Marvel's Guardians of the Galaxy 2, Disney/Pixar's Cars 3, DC Superhero Girls and Nintendo Splatoon."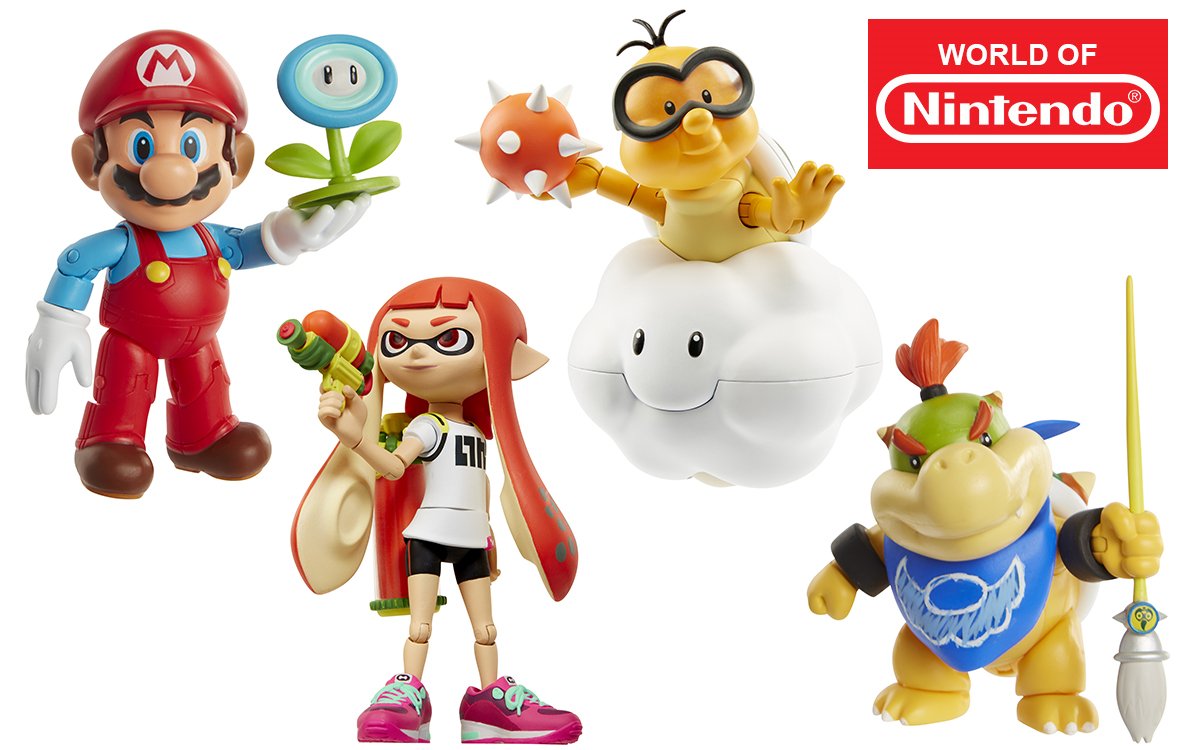 Jakks Pacific's World of Nintendo line is still going strong. Toys and other merchandise are in the works, and a number of new additions are on the way.
We previously spoke about the Splatoon blasters. Aside from the strange-looking Link pictured below from Breath of the Wild, upcoming items include a bow and arrow set, jumbo plushies, Splatoon Splat Balls, Nintendo playset featuring Peach's Castle, a repackaging of Toad at Family Dollar, and more.
A tentative schedule for some of the toys is as follows:
4″ Hitting in March
Ice Mario, Inkling Girl, Lakitu, Bowser Jr (paintbrush this time), and "Classic Mario"

4″ Hitting in June
Mario Maker, Luigi (open hands), BotW Link, Iggy Koopa, and Yellow Yoshi

2.5″ Hitting in May
Dr. Mario, Blue Baby Yoshi, Larry Koopa, Purple Squid and Red Bob-omb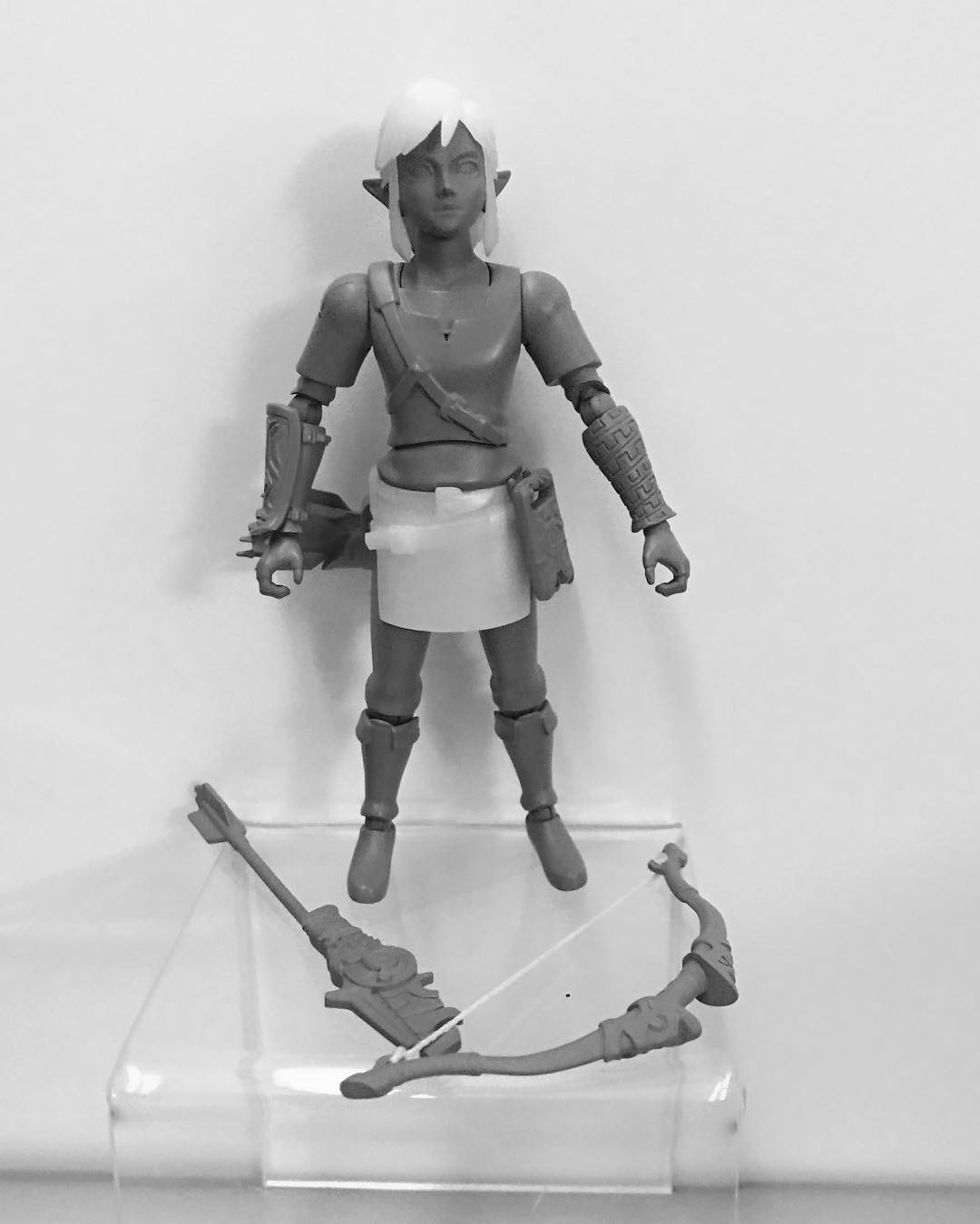 Jakks Pacific is teasing a brand new Zelda figure which will be based on Link's appearance in Breath of the Wild. For now, we've only heard that it will be 4.5 inches.
Jakks Pacific put up the following on Instagram earlier today: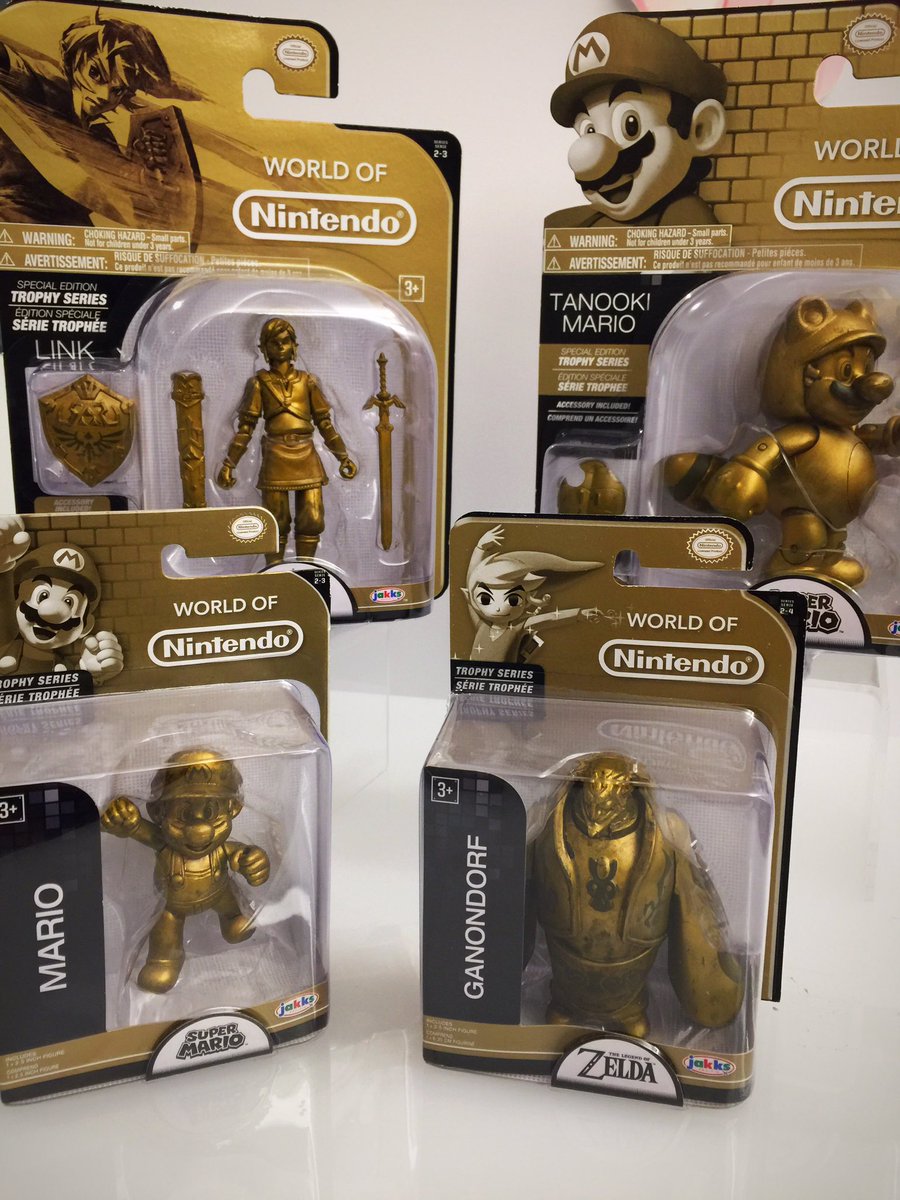 We've known about Jakks Pacific's Trophy Series and Prototype Series figures for some time now. But before the weekend started, some new ones were shown on Twitter.
For the Trophy Series, the new additions are Ganondorf and Tanooki Mario. Toon Link and Olimar are being added to the Prototype Series.
Store exclusives seem to be involved here. With the Trophy Series, they can only be found at Walmart. Target has the exclusive on the Prototype Series.