Kosuke Yabuki has discussed Mario Kart 8's usage of integrated YouTube support.
EDGE, speaking with the game's director, asked what made the team decide to support sharing videos in this way, as it's different to what we've seen from Nintendo in the past.
Yabuki told the magazine:
When we were preparing the automatic highlight reel feature, we wanted users to share these videos with others, not just watch them by themselves. For example, after uploading a reel to YouTube, you can re-watch the highlights of your online battle the next day in your office, or at school or even on your smartphone. It will definitely encourage people to keep playing, and may be a great way to invite others to join you for a game.
For those unaware, Mario Kart 8 allows players to watch and share highlights from their races. In addition to YouTube, videos can be shared on Miiverse.
Thanks to joclo for the tip.
Mario Kart 8 introduces a major change for Battle Mode. For the first time, tracks from the main game are used as opposed to dedicated arenas.
You might be wondering why Nintendo decided to implement such a drastic alteration for Battle Mode. Kosuke Yabuki, director of the title, did explain the thought process to EDGE this month.
Yabuki said the following when asked why the team replaced arenas with tracks:
We've changed the style of Battle mode for Mario Kart 8 to use circuits that lots of people can play on. Players won't know when a rival will appear from around a corner, which will bring a new sense of excitement and strategy to this mode. In terms of rules, we designed it for playing with 12 players, including the CPU. In the beginning, you have to defeat the CPU players and earn your score, and towards the end it becomes a battle between just human players. That's the real thrill of it! It should also be a fresh experience for users to be able to race backwards around the circuits they are familiar with. I'm sure there will be a few people who aren't so sure about us moving away from how we've done things previously, but I hope they try it out for themselves first. I'm sure it will be a new experience for everyone, [and] like no other battles in Mario Kart before
Thanks to joclo for the tip.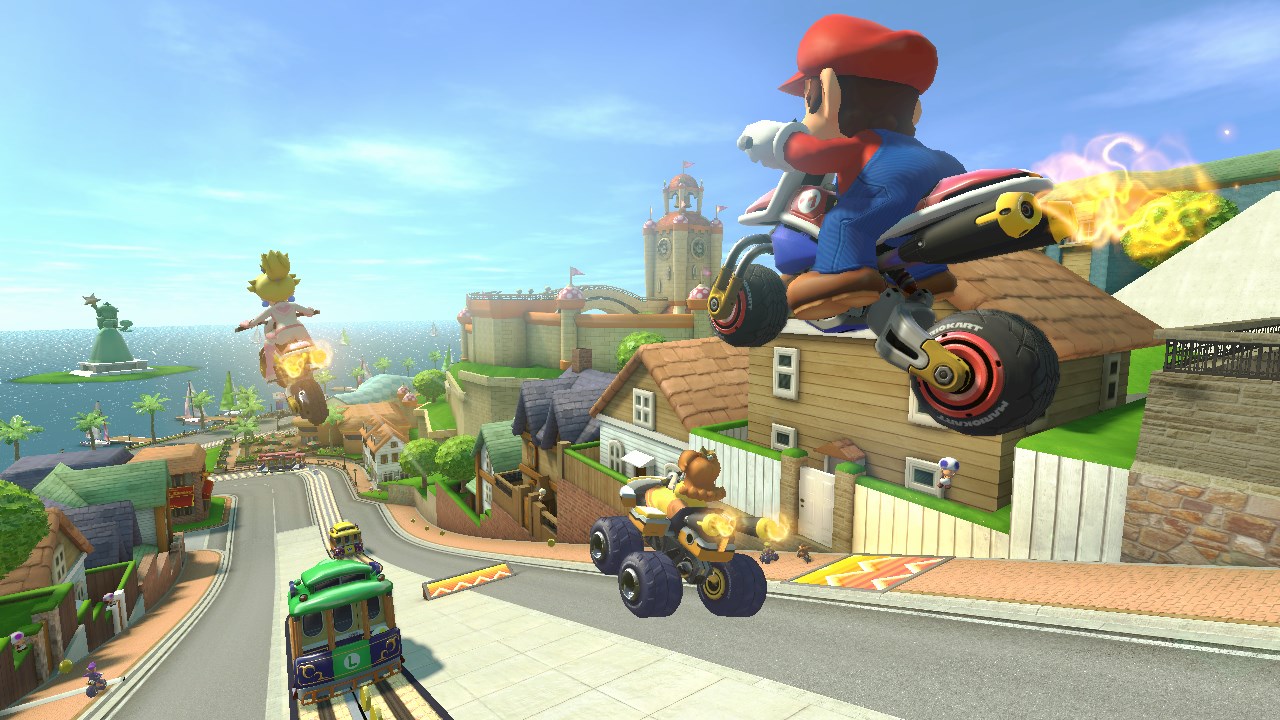 Mario Kart 8 manages to push the "Wii U's capabilities to their limits", director Kosuke Yabuki has said. Still, Yabuki believes that the console "has a lot of potential left, and I suspect there are more ways to make use of its capabilities that we haven't even imagined."
Yabuki shared these remarks while speaking with EDGE this month. His full comments can be found below, which came about when asked how he thinks the team pushed the Wii U hardware.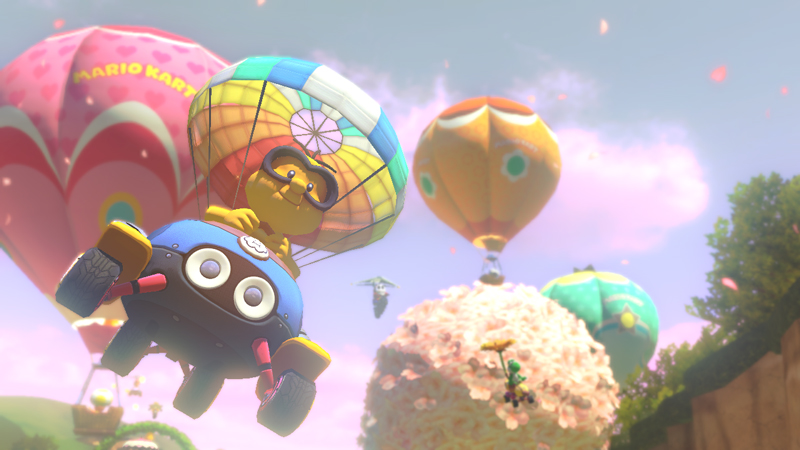 GameSpot has published a series of articles featuring commentary from Mario Kart 8 producer Hideki Konno and director Kosuke Yabuki. During a roundtable session held at GDC last month, the two touched on the game's graphics, balance, brand new Rainbow Road course, and more. You can find the Q&A roundup below.