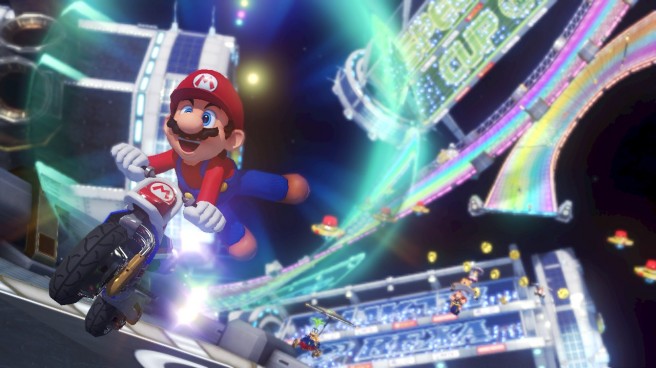 Mario Kart 8's items "are the most balanced in the history of the series", according to developers Hideki Konno and Kosuke Yabuki.
While speaking with GamesMaster about the Blue Shells, the two developers said:
Blue Shells provide a certain level of tension that helps maintain the excitement right up until the very end of a race. Of course we pay particular attention to balance. Through literally thousands of races, we've made numerous adjustments to get it just right. In our opinion, the items in Mario Kart 8 are the most balanced in the history of the series.
I'd have to agree with Konno and Yabuki here. With the amount of time I've put into Mario Kart 8 thus far, I definitely get the impression that the items are very balanced this time around, especially compared to some of the series' previous entries.
Thanks to joclo for the tip.
IGN has put up some new comments from Nintendo producer Hideki Konno and Mario Kart 8 director Kosuke Yabuki. The two ended up sharing interesting bits about Mario Kart's origins, the difficulty in implementing anti-gravity for Mario Kart 8, and how the racer's Sunshine Airport course came about from a previous entry's development.
Continue on below for a roundup of what's included in IGN's report, which you can find in full here.